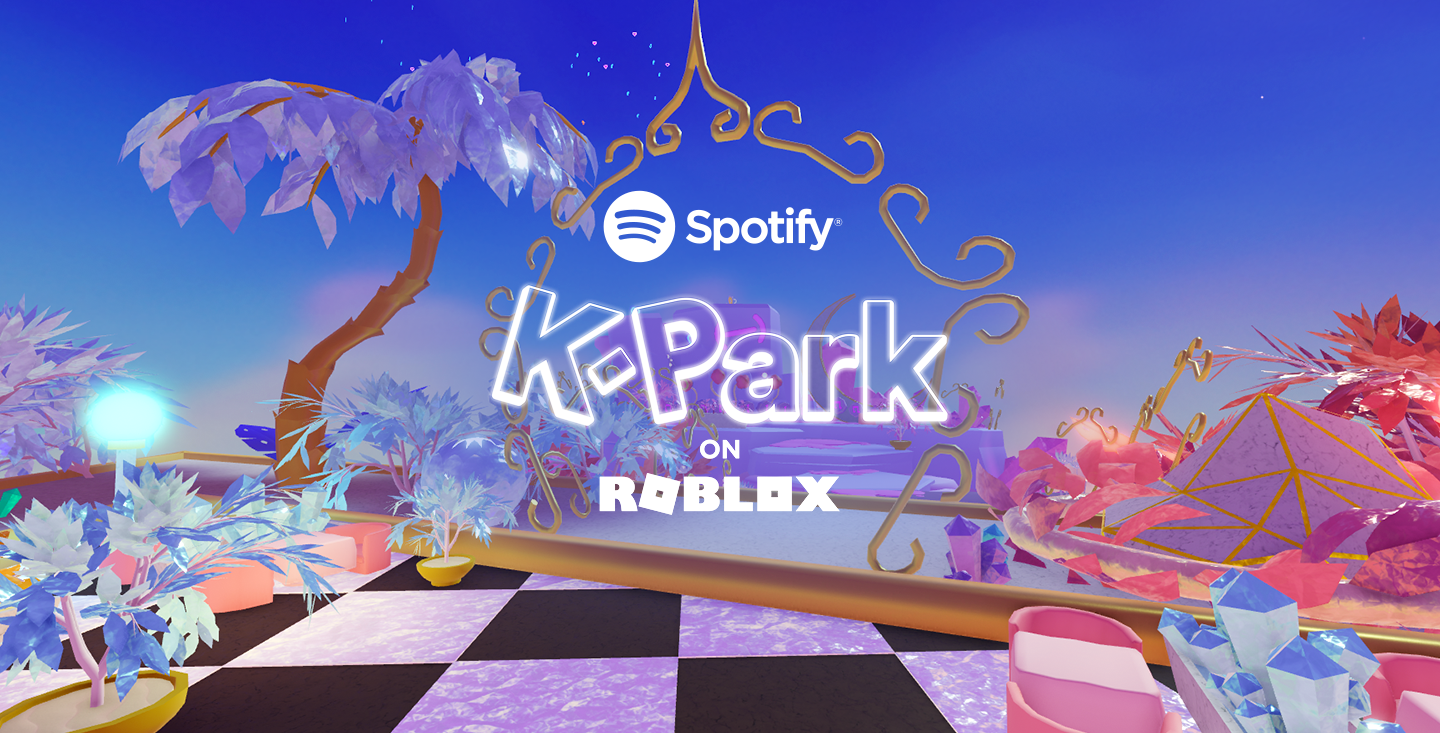 WHIMSICAL WONDERLAND
Take a Tour of Spotify Island's New K-Park on Roblox
Just a few short weeks ago, we unveiled Spotify Island on Roblox and invited fans to explore our new, otherworldly digital destination for audio. Today, we're taking the allure of Spotify Island to the next level with K-Park, a whimsical wonderland dedicated to the vibrant world of K-Pop. 
Now, players can portal from Spotify Island mainland to discover the brand-new destination inspired by the genre. It's the first of a variety of themed islands that will pop up around Spotify Island in the coming months—and the first in a long line of opportunities for artists and fans to connect in the digital world. By starting with Spotify Island's K-Park on Roblox, we're continuing our focus, commitment, and celebration of the global genre. 
K-Pop has a widespread global appeal, dedicated fan following, and unique set of cultural elements that reach far beyond music. It's a genre that started with music but has become a movement—encompassing an entire world of standom, fashion, community, and more. In fact, since 2018, K-Pop streams on Spotify have increased by 107% in the United States and 230% globally, resulting in almost 8 billion streams per month around the world. The U.S., Indonesia, the Philippines, Japan, Mexico, Brazil, Malaysia, Canada, Singapore, and the U.K. top the list for streams of K-Pop.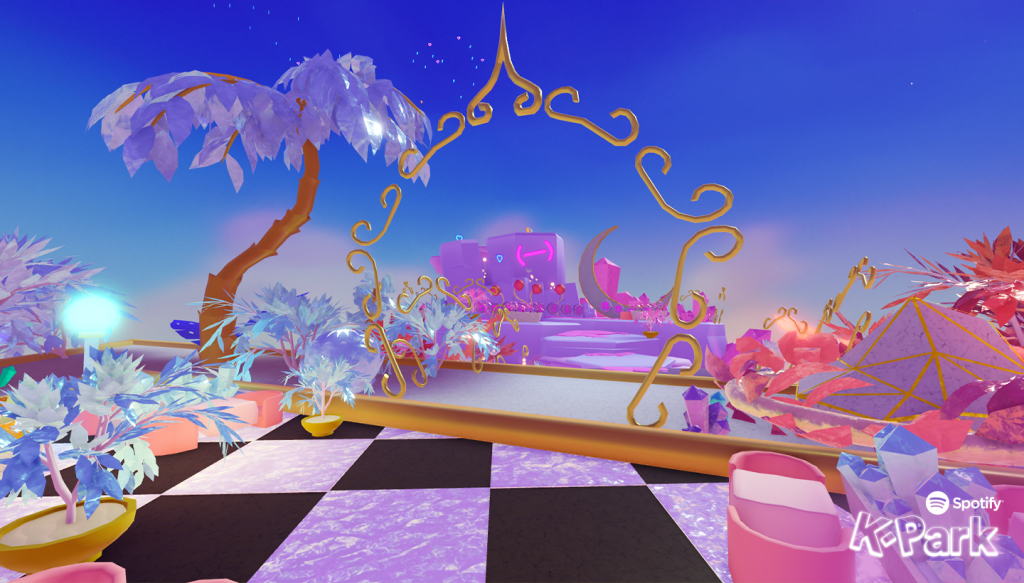 Ready for a tour?
To begin, you'll have to find the mysterious portal on the Spotify Island mainland. But once you do, you'll be transported to a whimsical wonderland where you can discover exclusive K-Pop experiences, interactions, and quests.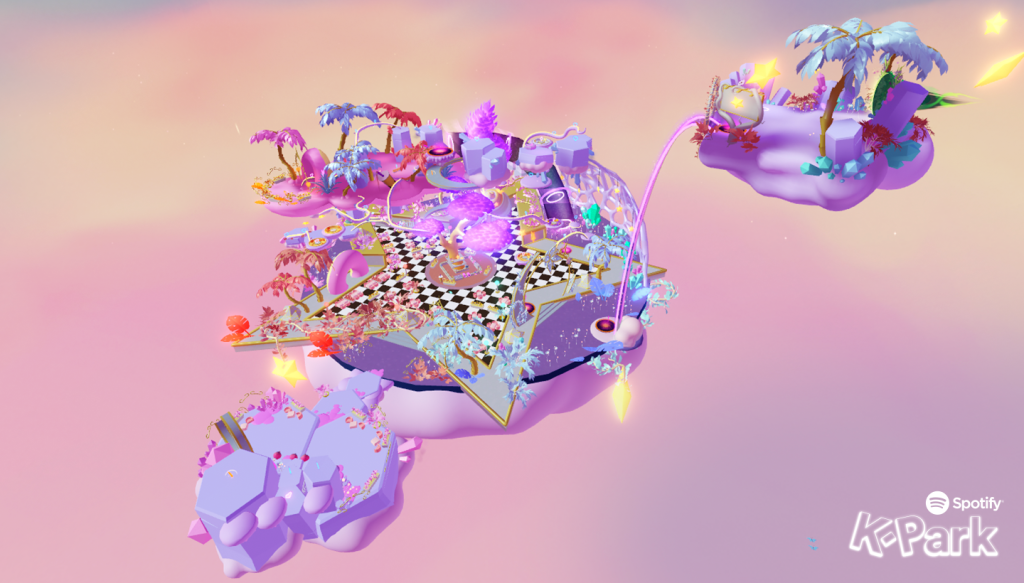 First stop at the K-Pop cafe for a special Korean treat, like Dalgona Coffee, Patbingsu (Korean shaved ice with toppings), or Boong Uh Bbang (Korean fish-shaped bread).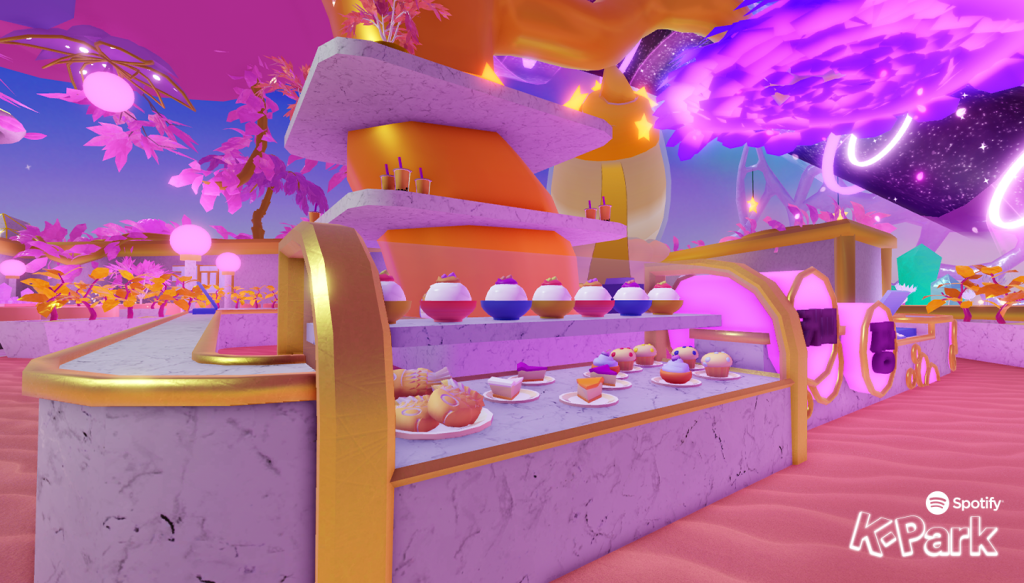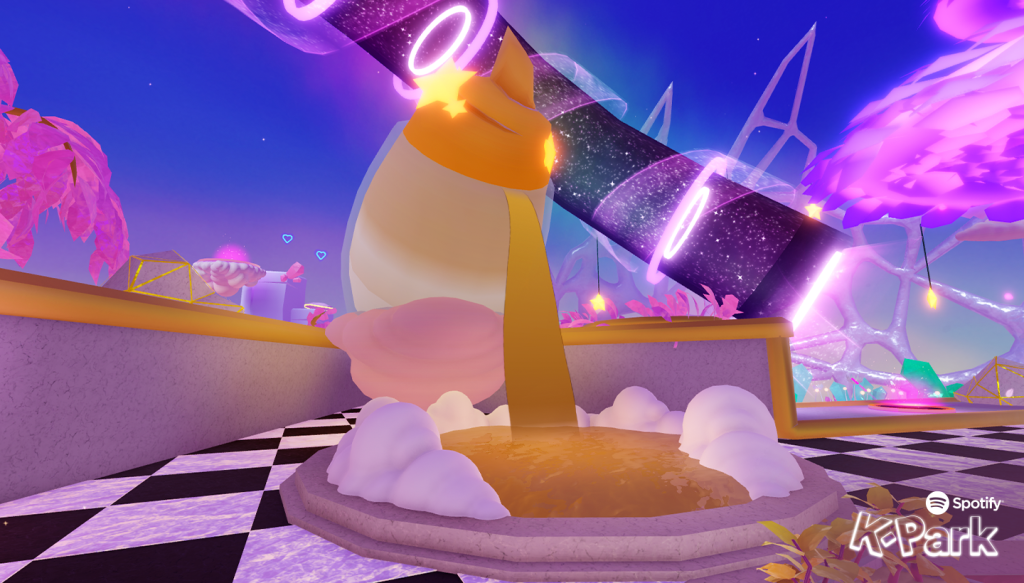 Then pay a visit to the Artist Islands to see some of your favorite K-Pop stars and get signed virtual merch from the artist. The first artist to activate on K-Park will be K-Pop superstar SUNMI, with Stray Kids coming soon.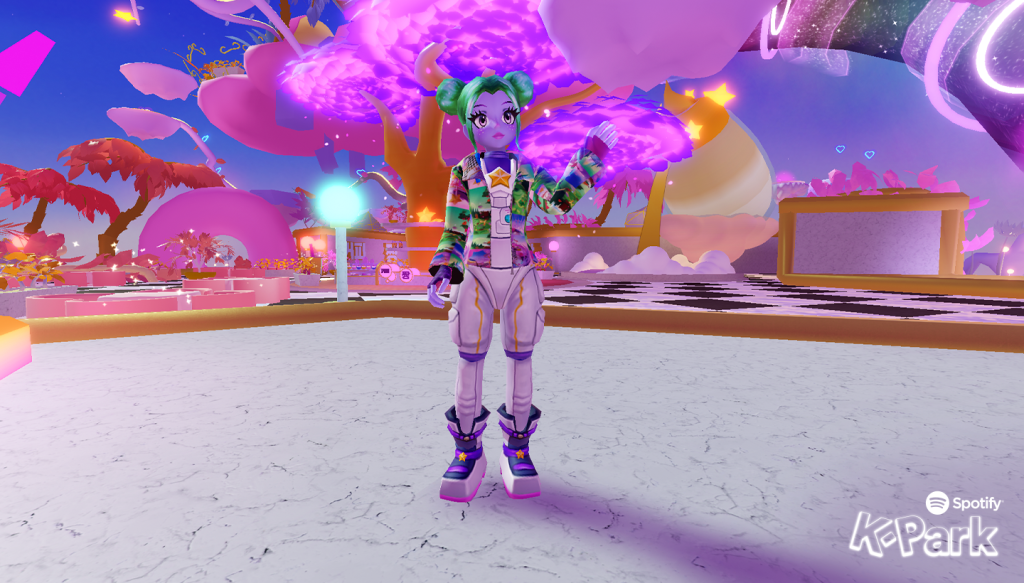 Stop at the virtual merch shop for K-Park-exclusive items, emotes, and parkour effects that can be unlocked by completing different quests. Artist merch from SUNMI will be available for purchase in the Roblox Avatar Shop, with merch from Stray Kids coming soon. Through Spotify Island, we're creating an easy opportunity for artists to connect with fans and partner with Spotify on the creation of in-experience virtual merchandise. Net proceeds from digital sales on Roblox are distributed to the rights holders of the items.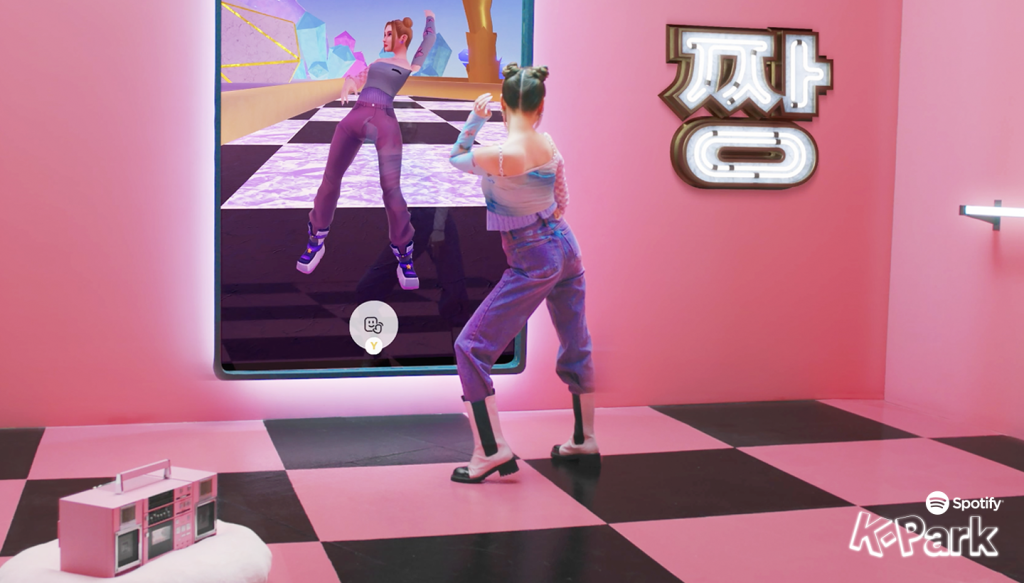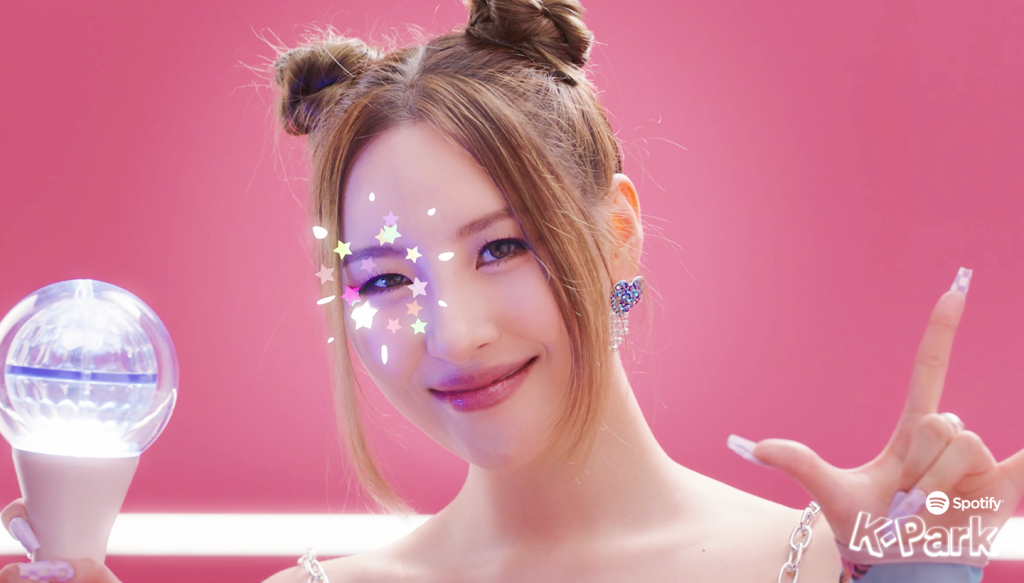 Take a rest in the lounge, where you can make your own K-Pop beats, powered by Soundtrap, one of Spotify's music creation tools.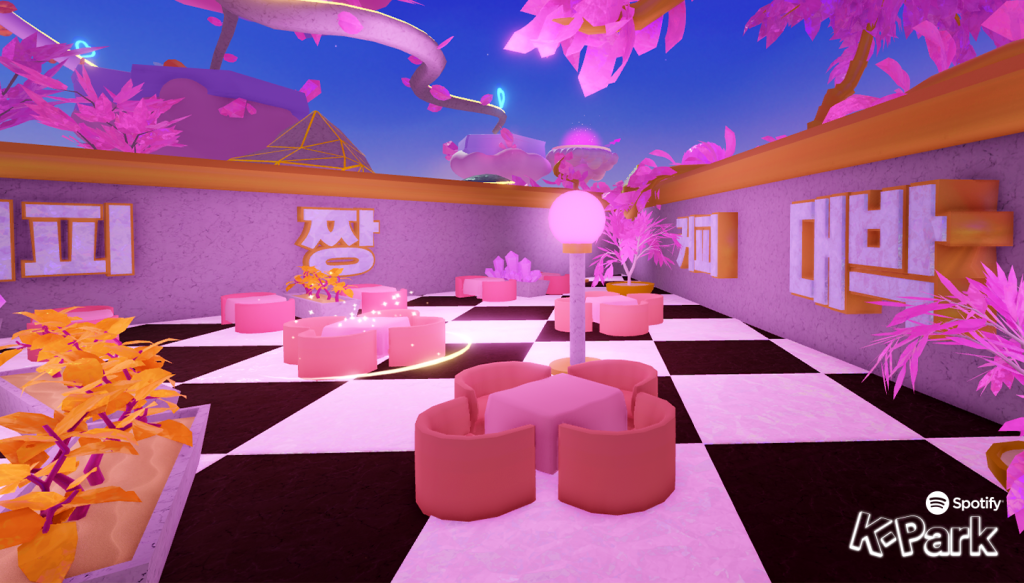 From start to finish, K-Park was designed with K-Pop culture in mind—K-Pop music videos inspired the vibrant color scheme of pinks, purples, and magentas paired with the golden details and crystals found around the space. With K-Park, we're hoping to create an audio destination that invokes every aspect of the vibrant world of K-Pop, giving fans and artists another way to connect with one another. To check it out, visit Roblox.com/spotify.
Plus, make sure to check out our Spotify Island on Roblox playlist to get into the Island spirit, and be on the lookout for more exciting news and programming updates to come!