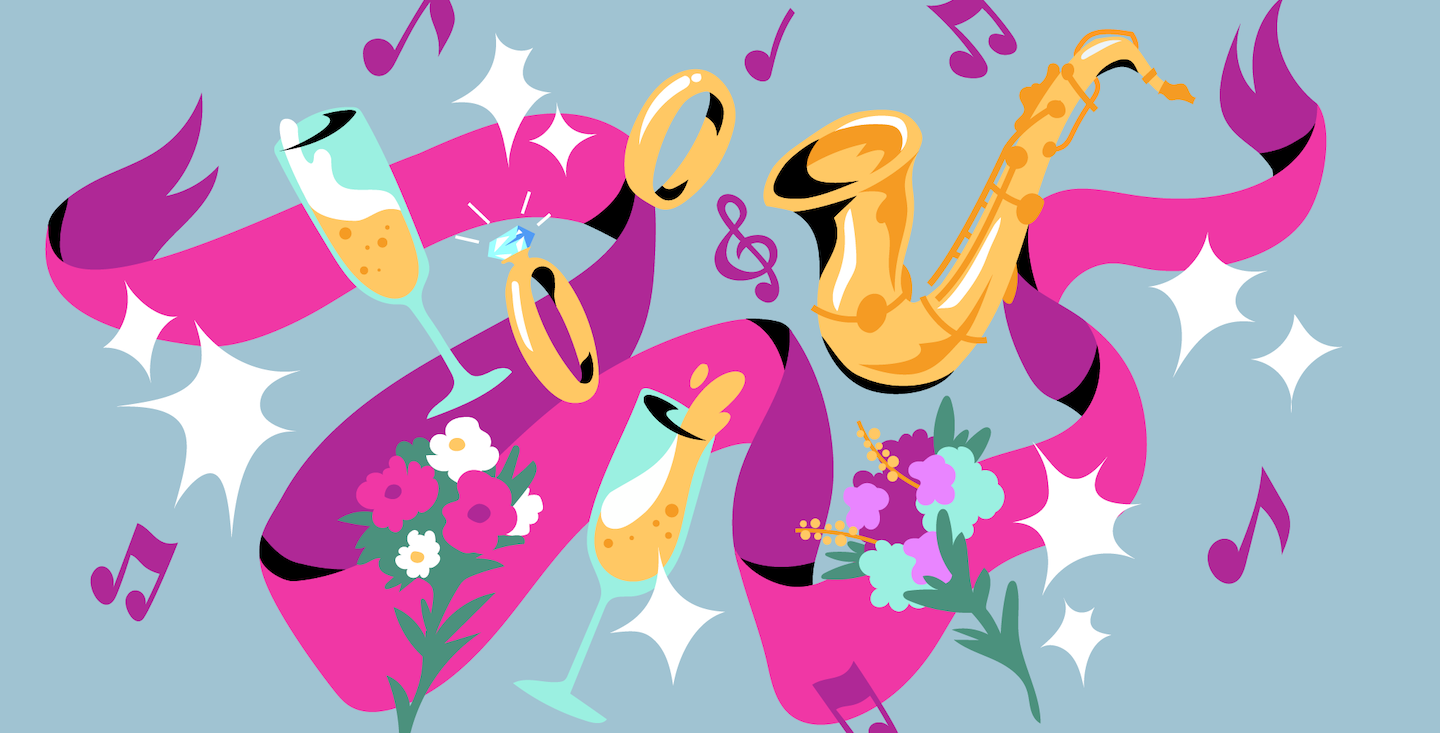 DOWN THE AISLE
Celebrity Wedding Planner Mindy Weiss Helps Us Create the Perfect Wedding Playlist
After two years of pandemic postponement, couples worldwide are ready to ring in their important day with loved ones. This is slated to be the biggest wedding year in decades, and music is one wedding essential that has the power to set the mood, from ceremony to reception.
There are over 14.8 million wedding-related user-generated playlists worldwide on Spotify. Wedding content has skyrocketed recently, with a 620% increase in streams of Spotify's "Country Wedding" playlist and a nearly 150% increase in streams of Spotify's "Wedding Songs" playlist.*
We unveiled the data and found that the ultimate wedding track among Spotify listeners is Whitney Houston's "I Wanna Dance With Somebody (Who Loves Me)." Other popular songs include Bruno Mars' "Marry You," Beyoncé and JAY-Z's "Crazy In Love (feat. Jay-Z)," and John Legend's "All of Me."
For Gen Z and young millennial listeners, when it comes to taking the floor for the couple's first dance, Ed Sheeran is the romance king with his songs "Perfect" and "Thinking Out Loud," which are both among the most-added tracks to user-generated "first dance" playlists for fans in these age groups.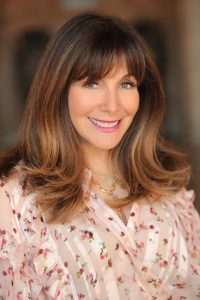 To celebrate the summer wedding season, Spotify is revamping our global Wedding Season Hub as the one-stop destination for couples looking for music to explore. We've also partnered with celebrity wedding planner and industry legend Mindy Weiss to curate an exclusive wedding playlist.
For the Record asked Mindy about her "A Very Mindy Weiss Wedding" playlist and got advice for couples busy planning the tunes for their big day.
Of all the important considerations for a successful wedding, where does music fall on the list?
It's interesting because it's different for every one of my couples. It's definitely in the top three important decisions—between location, the food and alcohol, and the music. And sometimes music is first. And there's always one part of the couple who says, "I'm in charge of the music," you know? But I would say for 2022 weddings music has certainly taken the forefront.
In your experience, what are some of the most popular songs for the first dance?
Obviously, it's a very personal choice. Sometimes it might be a song that the couple heard on the radio while they were driving on their first date. Sometimes they look at me and go, "We don't have a first song." But then we sit together and start playing music. I always suggest songs from the American Songbook, or Frank Sinatra, or something romantic, like "You Are the Best Thing" by Ray LaMontagne. It's pretty neutral, and it's a song about love and how they feel about each other. Couples also love "Better Together" by Jack Johnson, "Moon River" by Audrey Hepburn, and "Can't Help Falling in Love" by Elvis. There's so many classics that make everybody feel good. And if you're having live music, you can always depend on a band to play some really good classics.
Also, I always suggest that people read the lyrics, you know, because they may like the song, but sometimes the songs they pick are about breaking up. So I always say, "Let's look at the lyrics first," and they sit there laughing.
What is the most unusual song you've heard at a wedding?
Well, I can tell you it was at my son's wedding. We were in a music meeting and the gentleman who owns the band said, "So, Jordan, what music do you want to walk down to for the ceremony?" Normally quiet in these settings, my son goes, "Oh, I know exactly what I'm walking down to." And I was so excited. He goes, "Yeah. I'm walking down to 'Regulate.' I go, "'Regulate'? Isn't that a rap song?" He said, "Yeah, but I envision it with strings." And the owner of the music company was so excited. And of course I know to keep my mouth shut because I know how parents get while planning weddings. But I will tell you, it was so cool. I felt that this was the beginning of people taking modern songs, and they're putting it to strings, you know, like in Bridgerton. 
What is your advice for crafting the perfect playlist for a couple's big day?
First and foremost, you cannot pick every song that the band or DJ is going to play. Because if you have a good band and good DJ, they need to feel what's happening on the dance floor. They need to feel the energy. If it's low energy, they're going to play higher energy. And if you made this playlist of every single song, I'd say nine and a half times out of 10 it will never work. So what I always say to them is, make your "Do Play" list and your "Don't Play" list and then give them free reign. Do playlists with a mixture. It's not all about the music the couple likes, but we have to also think about the age range. That really makes a big difference in choosing your songs. But if it's really an average age group, it's nice to mix in the old with the new, so that it's a nice mixture for everybody. And if you do have a band, don't be afraid to ask them to learn brand-new songs. They're really excited to do that. 
What's more important, the couple's music tastes or the general music taste of the guests? How do you advise your clients on balancing the two?
I always say to my couples, do not blast them out in the first hour—let's build it up. Do not start with a hard rock song when the doors are open and they're coming in to find their seats. Let's start with the American Songbook. Let's move up to the seventies. Let's move up to the eighties—which is so popular right now. Let's build it. So by the end, after dinner, typically it's pretty much all the couple's music. Everyone has had a little bit to drink so they're into the music. They're well fed, they're ready to party, and the truth is, the older guests typically will leave towards the end of the night. So you're left with mostly young guests. And that's when you can really concentrate on your type of music. But I think it's a great compromise, and I've really never had a couple that said, "Nope, we're rocking all night." I think they realize the importance of building the evening.
When you think "wedding playlist," so many songs must come to mind. How did you approach creating this playlist for Spotify?
Number one, I just know that couples today are really trying to make their weddings unique and personal. They may go online and find a wedding list that just is very predictable, you know? So I really concentrated on trying to find some oldies and standards that you wouldn't expect to find there. I dug deep and first I did some instrumental, you know, ceremony type of songs, from Bridgerton. Then in my head I went to some newer artists that are doing some very romantic songs like Harry Styles and Justin Bieber and even going back to Amy Winehouse. Really, it's choosing songs that are not predictable, but when people see it, they go, "Oh, I love that song." And then songs like Michael Bublé's "Home" that they may have not thought of, but they know it. I really mixed up the artists—bringing back some old ones but introducing some new ones. For instance, I love "Can't Help Falling in Love," but I did the Haley Reinhart version because of Crazy Rich Asians. I'm sure people wouldn't think of me for some of these artists, but I hear wedding music every weekend, so I wanted to change it up a bit.
Are there any songs from the playlist you'd like to tell us more about or that mean something special to you?
"Over the Rainbow" by Israel Kamakawiwoʻole is actually the song I walked down to at my wedding. I love that song. You know, it's not like the Judy Garland version, but it's a cool, hopeful song that everybody can relate to. 
Want to know what other songs are on Mindy's wedding playlist? Check it out below:
*All data was collected in April 2022 and is global, unless otherwise specified.