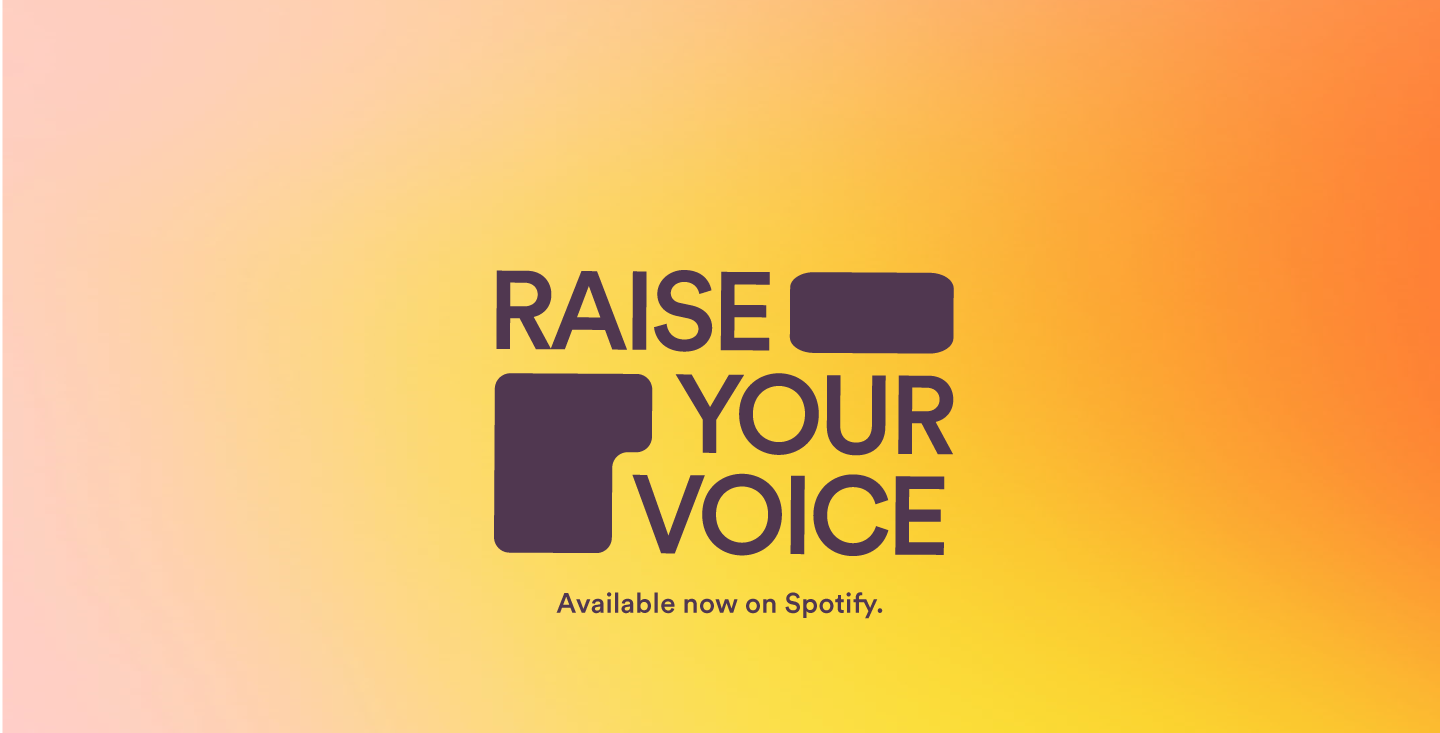 RAISE YOUR VOICE
Pride Month Kicks Off on Spotify With Custom Podcasts, Playlists, Passion, and Purpose
Representation of LGBTQIA+ individuals in audio continues to increase and improve. Stories once considered taboo now play out in podcasts around the world, and LGBTQIA+ musicians continue to light up listeners' playlists. However, this progress is not universal, and many queer stories still go untold around the world. 
Pride Month, which kicks off in select markets in June, is an annual opportunity to shine a light on those untold stories and increase knowledge of the issues LGBTQIA+ communities still face globally. On Spotify, we aim to use the power of our platform to provide a source for LGBTQIA+ storytelling, solidarity, and inspiration, and to increase awareness of the pressing issues—during Pride Month and year-round. This Pride Month, we're celebrating these voices.
At the heart of this campaign is the desire to tell new stories from within the LGBTQIA+ community and to leverage our platform to uplift and shine a light on historically marginalized communities. We'll center conversations around the importance of community, particularly for mental health and well-being, by focusing on a diverse group of traditionally underrepresented queer activists from the U.S., Sweden, the U.K., Japan, and Mexico. On our platform, we'll be elevating, uplifting, and spotlighting these voices in an effort to drive cultural change. And we'll be putting our money where our mouth is by donating directly to key partners that are focused on supporting the LGBTQIA+ community. 
The activists you'll hear from Spotify
Head to our refreshed Pride Hub to hear from a diverse group of historically underrepresented activists, including Jonathan Lykes, Phyll Opoku-Gyimah (aka Lady Phyll), Karolyna Pollorena, and Fumino Sugiyama. Each one has curated a playlist that celebrates their work and their community, and they'll be sharing short-form "a day in the life" videos across social. We'll also be unveiling an audio series entitled RAISE YOUR VOICE from these activists, who are using sound, voice, and music as part of their work.
Jonathan Lykes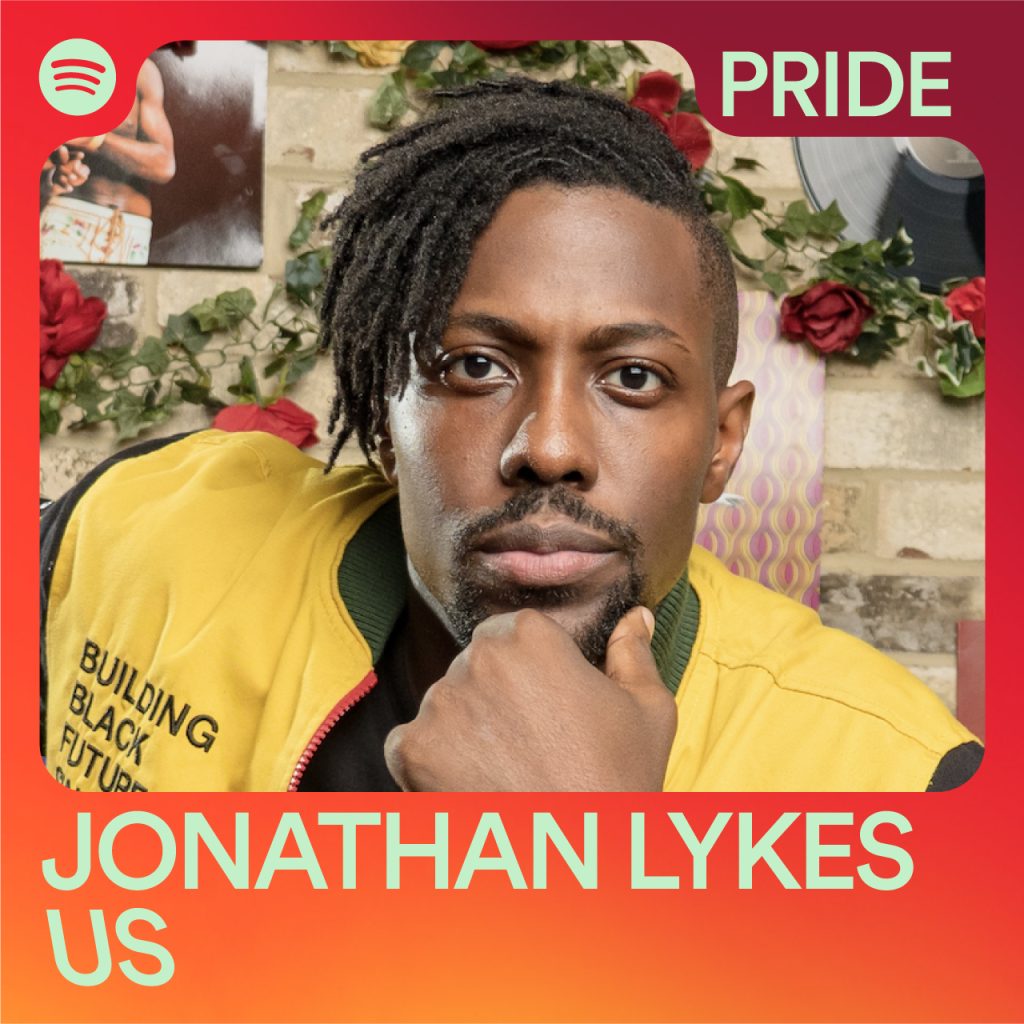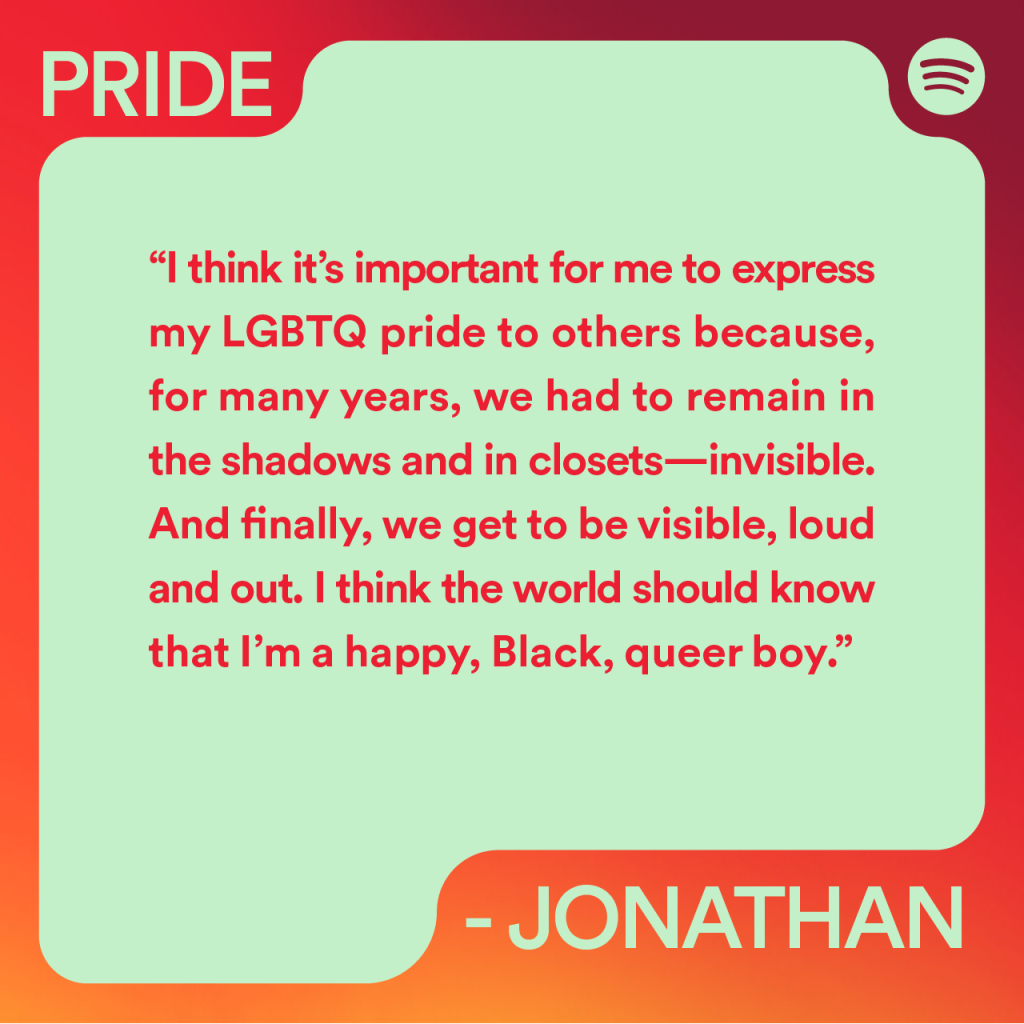 Jonathan Lykes (he/him) is a Black queer artist, activist, and policy analyst. He currently works at the Center for the Study of Social Policy (CSSP) as a Policy Analyst and is the National Youth Organizer for the get R.E.A.L Initiative.
Phyllis, aka Lady Phyll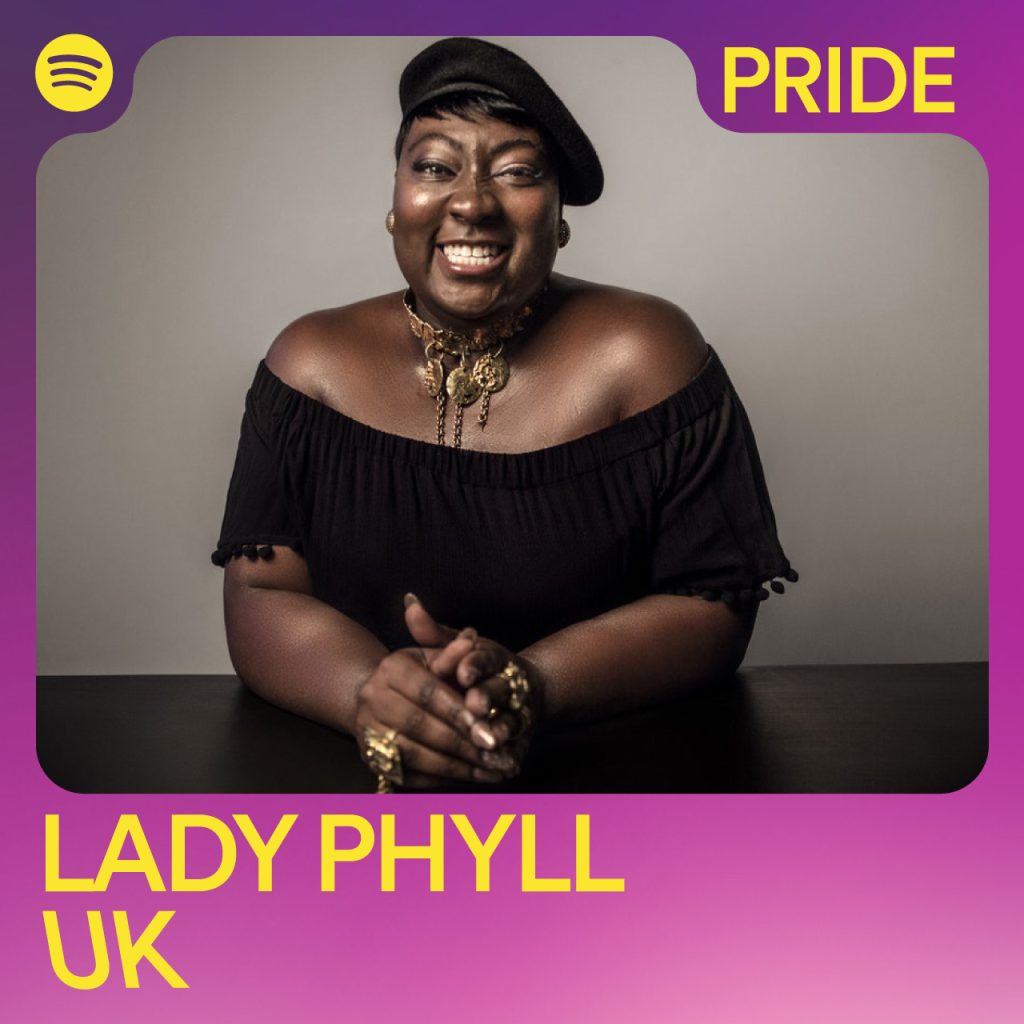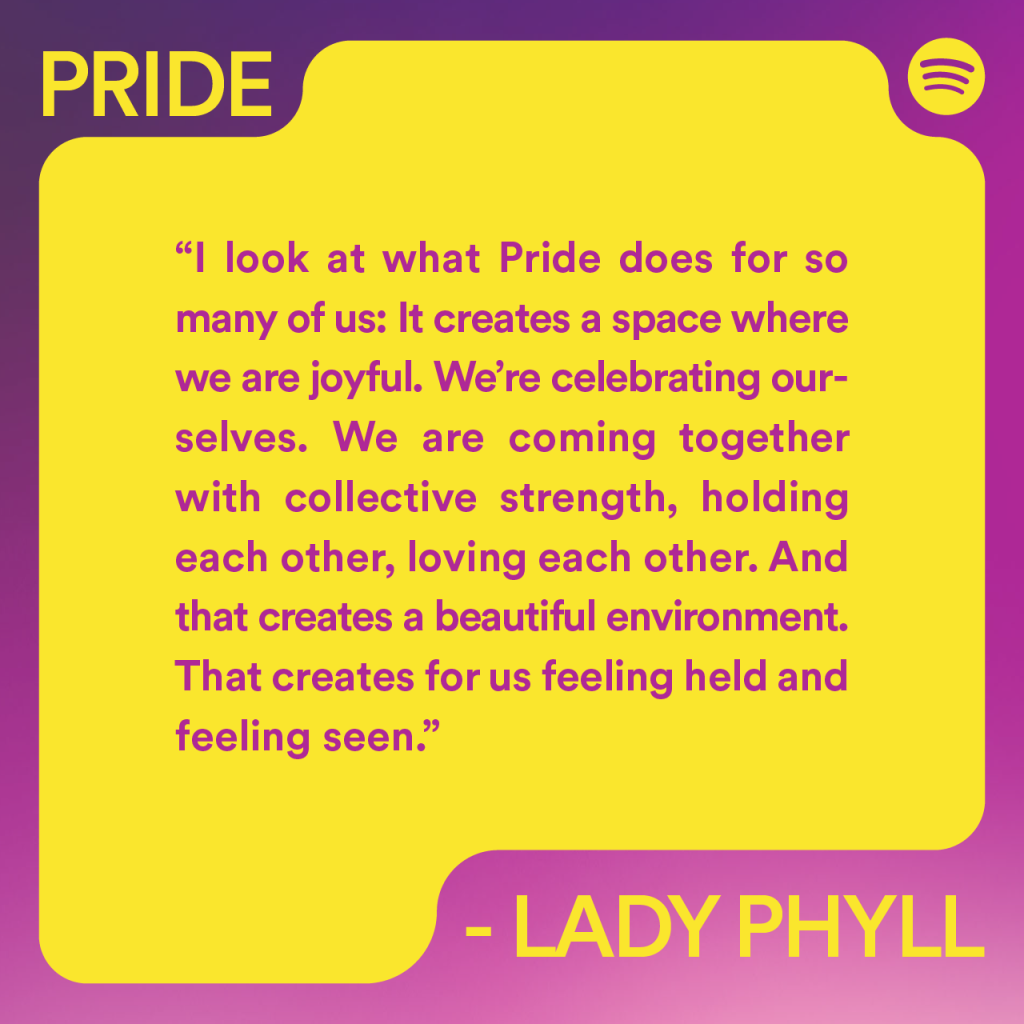 Phyllis, aka Lady Phyll (she/her), is a pioneer and leading force as the founder of U.K. Black Pride. Lady Phyll is notably known for her activism around race, LGBTQIA+ equality, and intersectional experiences. 
Karolyna Pollorena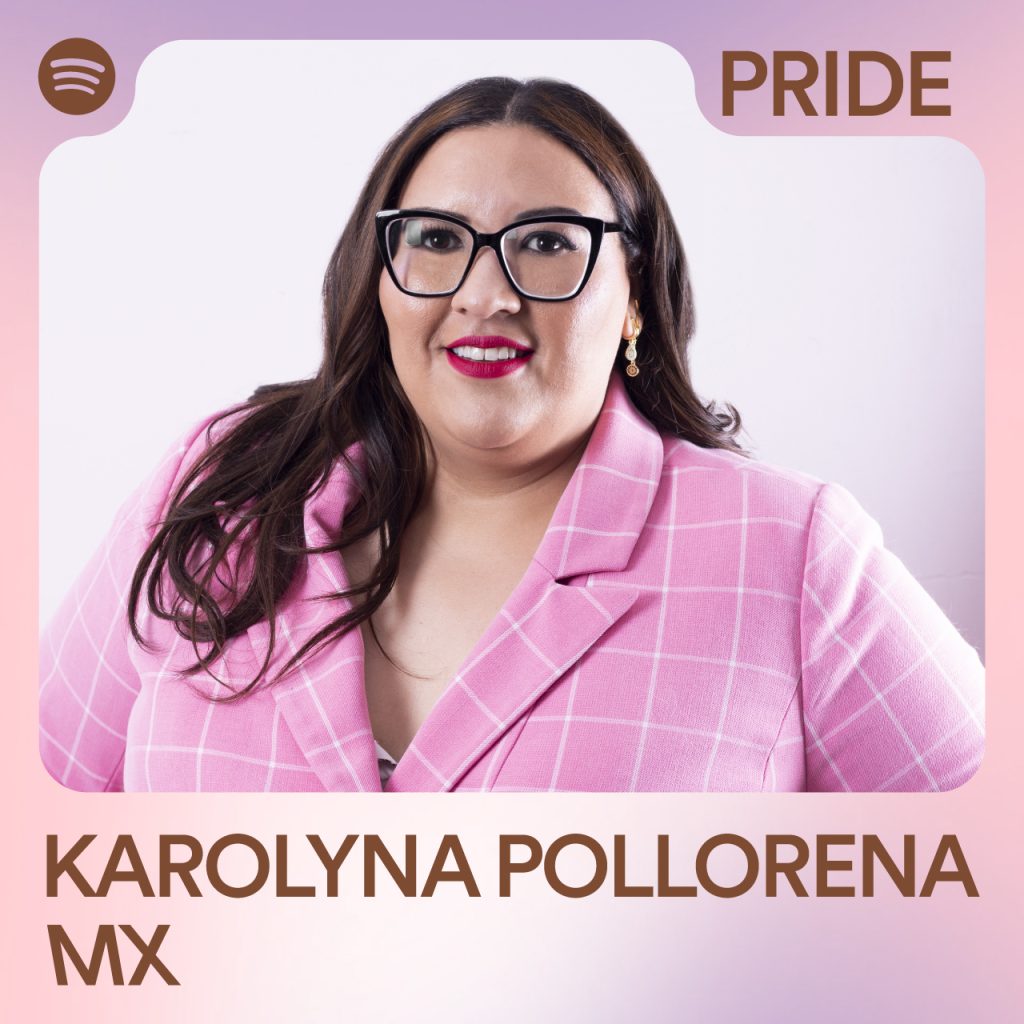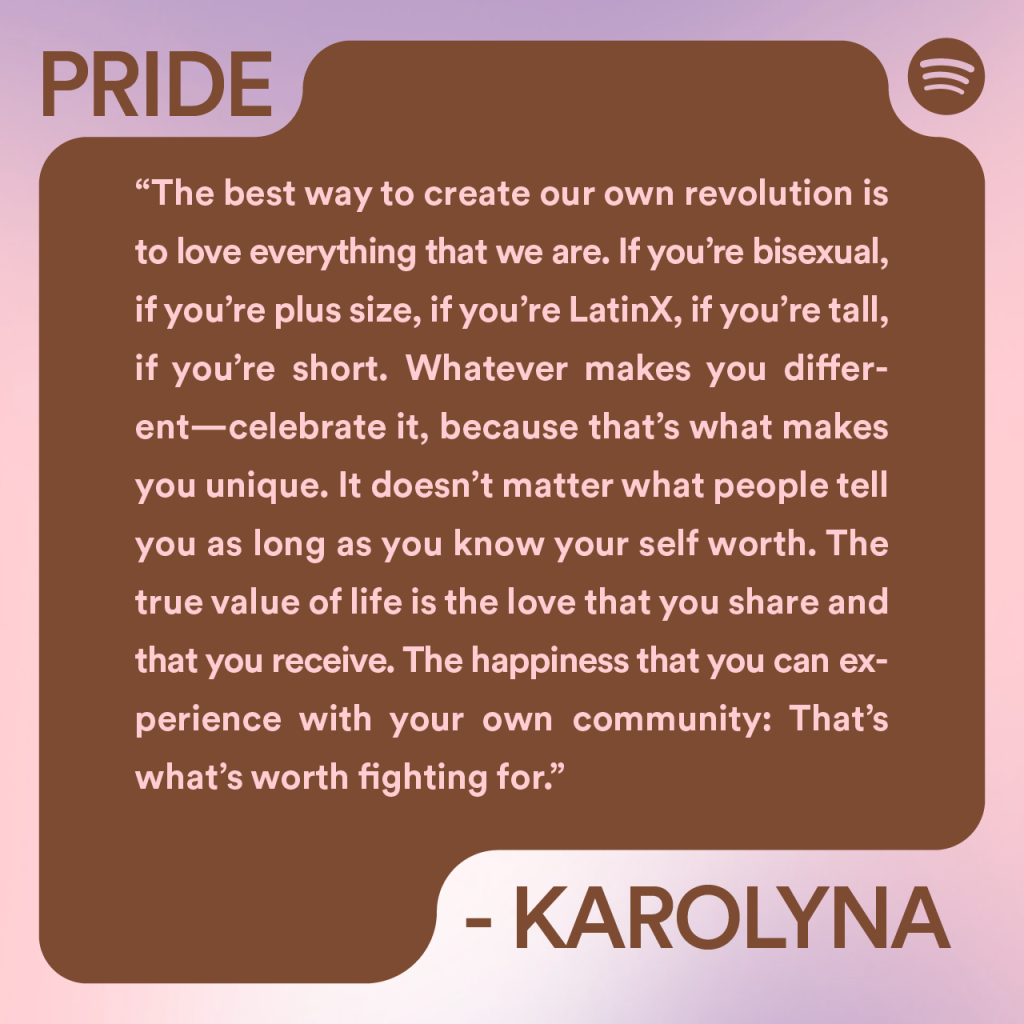 Karolyna Pollorena (she/her) is a bisexual, award-winning, Mexican human rights activist and speaker. She has collaborated with UN Women to further advance efforts toward gender equality, and LGBTQIA+ and immigrant rights.
Fumino Sugiyama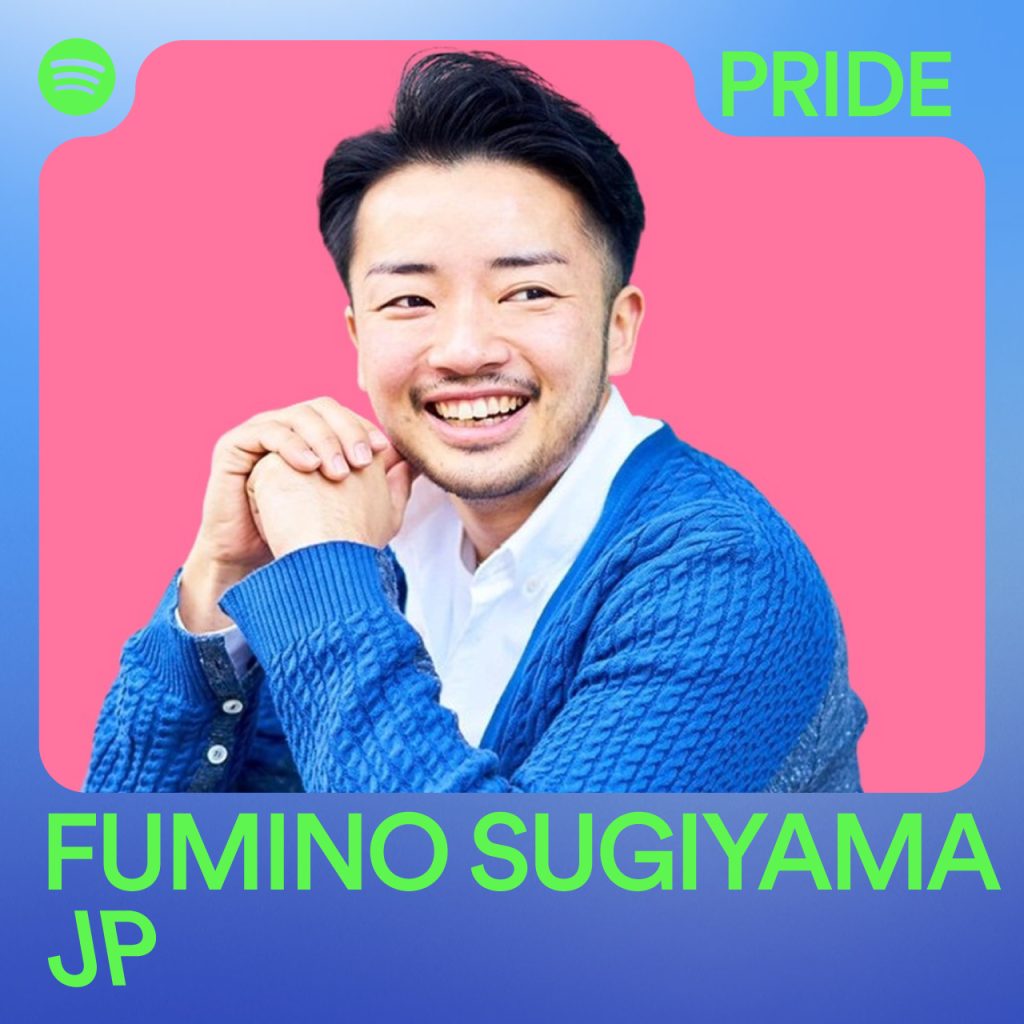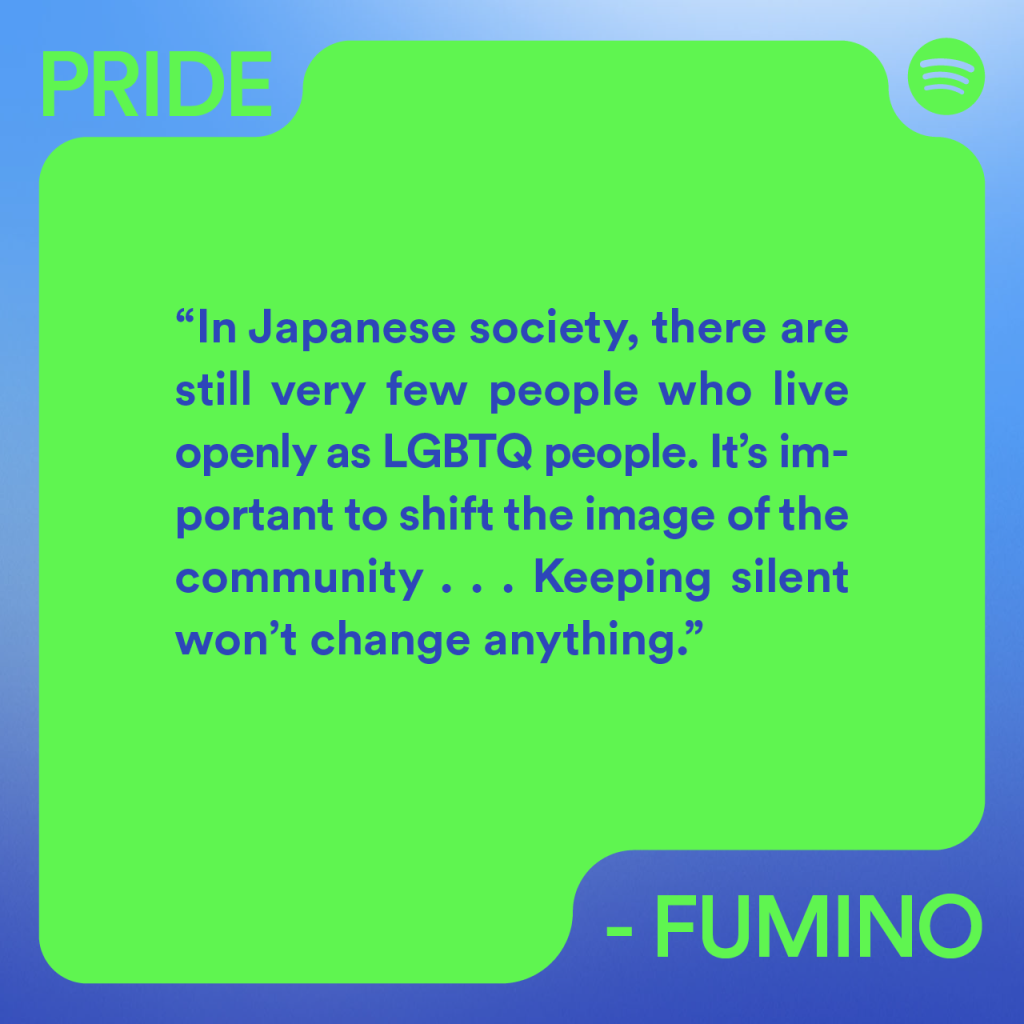 Fumino Sugiyama (he/him) is a trans athlete, activist, and business leader. A former member of Japan's national fencing team, Sugiyama now runs Tokyo Pride and is an outspoken advocate for justice and equality in Japan. 
Darin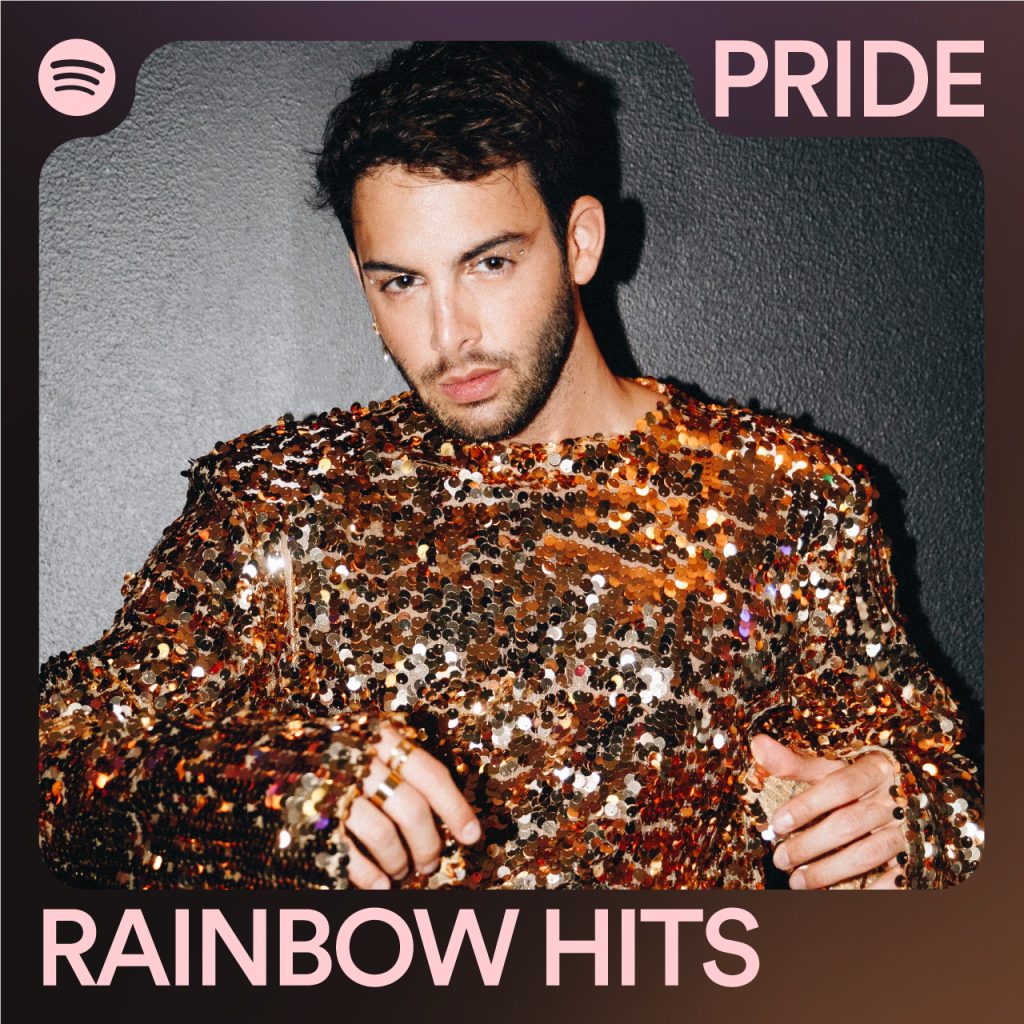 Darin (he/him) is a Kurdish-Swedish singer-songwriter born in Stockholm. He shot to fame on the Swedish version of Pop Idol in 2004, at the age of 16—but it would be almost exactly another 16 years until he felt ready to come out publicly as gay. Having Kurdish origins, he feared a lot of backlash. He has spoken out against violence and discrimination toward trans people and has talked about his experience as a Kurd coming out.
Even more voices on platform
This Pride Month, in addition to refreshing our flagship Pride playlists such as Out Now and Transcend, we're launching two new music playlists and podcast playlists that feature stories and music from all corners of the LGBTQIA+ community. These playlists include the RAISE YOUR VOICE podcast playlist from the five activists mentioned above as well as:
Pride Beyond Borders

: A music playlist that highlights emerging LGBTQIA+ artists around the globe. Check out Spotify Clips with artists

Nakhane

,

G Flip

,

Thekayetan

, and

Marilyne Léonard

as they share their stories and shine a light on the LGBTQIA+ community. 

Pioneer

: A music playlist for artists whose music has pushed sonic boundaries and led LGBTQIA+ movements around the world. 

Gay Pride & Prejudice

: A new Spotify Original podca

st from creator Zackary Grady starring

Jesse Tyler Ferguson, Blake Lee, Javier Muñoz, Rosie O'Donnell, Sherry Cola,

and more. The show is an

LGTBQ spin on the book

Pride and Prejudice

. In this modern interpretation of the Jane Austen classic, Bennet—a 30-something, non-committal gay man—struggles to find belonging when his chosen family suddenly begins coupling up and settling down.

And Monday, June 13, at 2:30 p.m., New York–based fans can attend the

Tribeca Film Festival's Romantic Comedy Event: Gay Pride & Prejudice

, featuring members of the cast including Jesse Tyler Ferguson, Ronald Peet, Vella Lovell, Blake Lee, Creator Zackary Grady, and Executive Producer Justin Mikita.

Sound Barrier:

A new documentary podcast about artists who break barriers in music and culture, beginning with

Sylvester.

This legacy artist was an openly gay Black man who dressed in drag, never hid his authentic self, and spent his life on a quest to find a community that would accept him for who he was. His achievements go far beyond a few (excellent) disco hits.

Sound Barrier

delves deep into his music and his life, showing him in all his genre- and gender-bending glory. Tune in to the show starting June 22 to discover the Black queer ancestors who paved the way for today's most innovative artists.

A Gay in the Life:

A Spotify Live weekly talk show hosted by partners

Garrett Clayton

and

Blake Knight

. It provides a safe space for conversation about the LGBTQIA+ experience, current events, history, and culture. Throughout the month of June, Garrett and Blake will welcome guests such as actor

Michael Urie

,

Love, Victor

's

Ava Capri

and EP/Showrunner

Brian Tanen

,

Eric Marcus

,

David Yi,

and more.

A Gay in the Life

goes live every Monday night at 8 p.m. ET/5 p.m. PT on Spotify, but the show is  kicking off its month-long celebration

tonight with Michael Urie

. 

On s

ocial, users can fill out their own Pride social share cards by writing and sharing what they stream. 
Finally, Spotify will also be donating directly to the National Black Justice Coalition, U.K. Black Pride, GiveOut, Regnbågsfonden, Casa Frida Refugio, and ReBit. Plus, users can listen to curated playlists created by both Casa Frida Refugio and U.K. Black Pride within the Pride Hub. 
Jump into Pride with our flagship Pride playlist, Out Now!