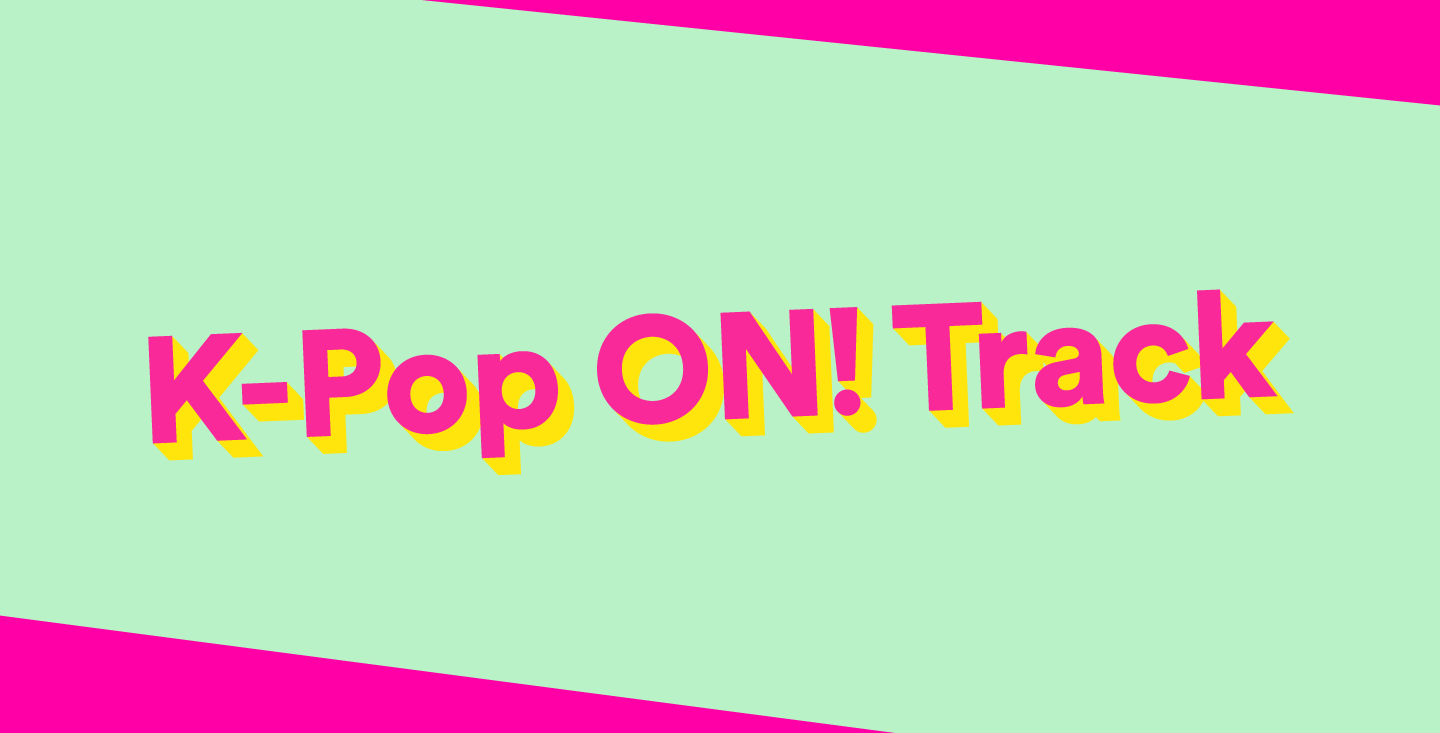 ONE-STOP POP
'K-Pop ON! Track' Is Spotify's Newest Site Dedicated to All Things K-Pop
K-Pop has long dominated the charts on Spotify, thanks in part to its passionate fans and their streams of our K-Pop ON! (온) playlist. The genre has no plans of slowing down, and neither do its listeners. That's why Spotify launched K-Pop ON! Track, a website dedicated to all things K-Pop that brings casual listeners and veteran superfans alike closer to the artists and music they love. With news, exclusive artist interviews, industry updates, trends, and more on the site, there's no shortage of ways fans can keep their fingers on the pulse of this global phenomenon.
Explore while you stream
Got BLACKPINK or Billlie blasting in the background? K-Pop ON! Track complements your streaming experience with handy tools and how-tos, including a glossary dedicated to K-Pop terminology, a step-by-step guide on creating a Spotify Blend playlist with BTS, and a series dedicated to the artists and groups we love, called We Stan. Created for K-Pop fans by the people who love K-Pop most at Spotify, the site has three main sections where you can discover all the in-depth content:
Recent News:

As ON! Track's home base, this is where our most recently published stories will greet visitors when they first open the website. This includes artist content, genre stories, trends, data, milestones, and interviews with both artists and industry players. 

K-Pop ON!:

This section is dedicated to our flagship playlist,

K-Pop ON! (온)

, where you can find updates about what's new, like artist takeovers and spotlights on the hottest new talents.

Spotlight ON!:

Here we take a closer look at the musicians and playlists that are making waves on Spotify, from featured artists to classic K-Pop tracks and new releases of the month. 
📢 Welcome to our home base for all things K-Pop 🥳 #KPopONTrack is now live!

Head to https://t.co/A4r4yDKwzk for the latest trends, and get closer to the artists and the music you love. 🎶

Psst: Stay tuned for an exclusive interview you don't wanna miss. 👀💜#SpotifyKPop pic.twitter.com/OZBW4y1wUo

— Spotify ❤️ K-Pop (@SpotifyKpop) June 21, 2022
Making records, breaking records 
K-Pop fans have long been streaming in droves, helping break records for artists and bringing much-deserved exposure to the genre. Each month, K-Pop receives over 8 billion monthly streams on Spotify, and our newly renamed K-Pop ON! (온) playlist has racked up over 3.9 million followers.* 
The greatest number of K-Pop ON! listeners are streaming from the U.S., Indonesia, and the Philippines—evidence of the genre's worldwide appeal. And as the popularity of K-Pop continues to grow, we want K-Pop ON! Track to be a destination that fans from all corners of the globe can visit to stay in the know. 
March to the beat of K-Pop by visiting Spotify's newest site, K-Pop ON! Track.
https://kpopontrack.byspotify.com/ 
*As of May 2022