STARS OF TOMORROW
VidCon 2022: Spotify and SZA Give Gen Z Fans and Creators an Unforgettable Experience
Last week, more than 75,000 people came together for VidCon 2022, one of the largest creator and consumer conferences in the U.S. Over the span of four days, Gen Z stars, industry leaders, and fans enjoyed talks, meet and greets, games, and live music performances. As an official sponsor, Spotify was there to make sure fans had an incredible experience. 
Spotify had something for everyone: Creators gained wisdom from Spotify leaders like Jessica Angeles, Senior Partner Manager at Anchor, and Tracy Rivas, Creator Partner Manager, who explained why they should be including Spotify in their video content strategy. Fans, meanwhile, could receive an audio tarot reading based on their mood and music tastes, have their audio aura captured in a photo (which correlated with collaborative, aura-specific playlists), and collect exclusive Spotify swag.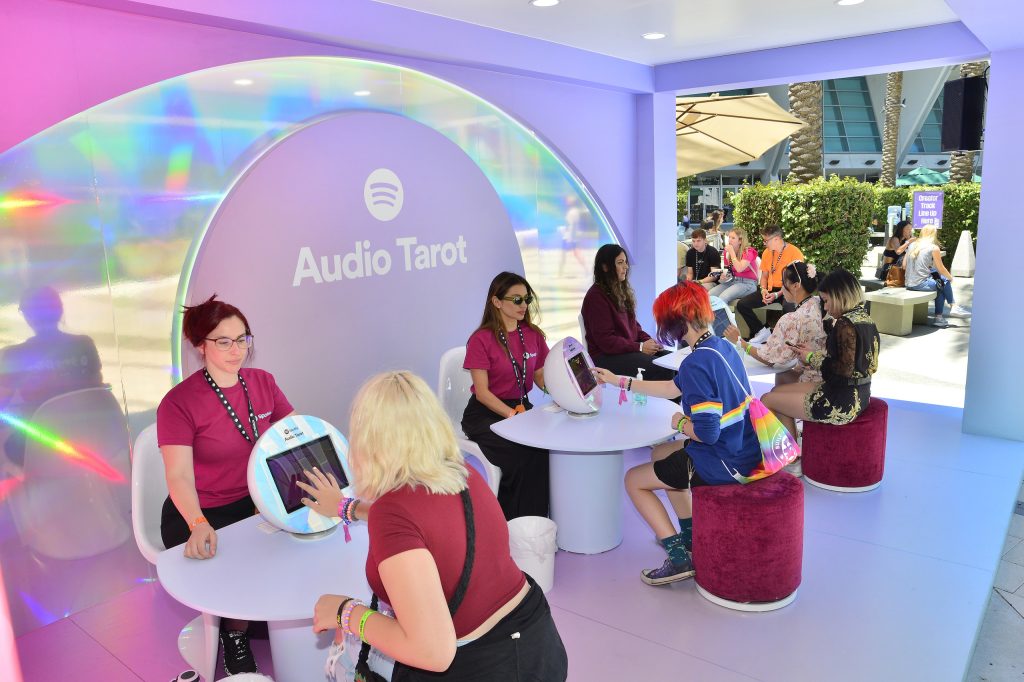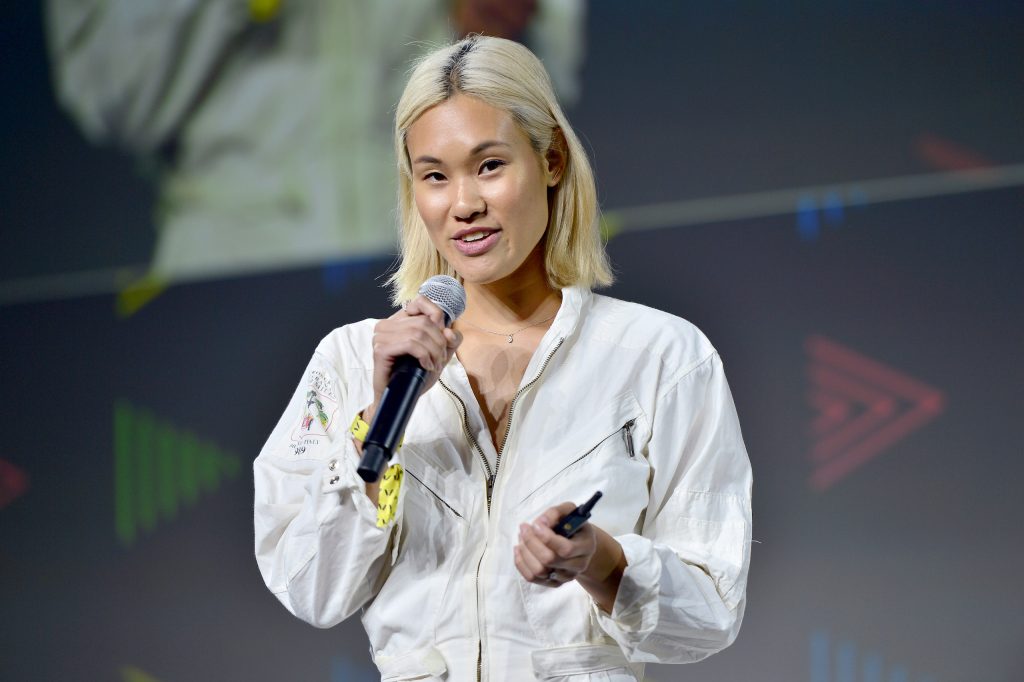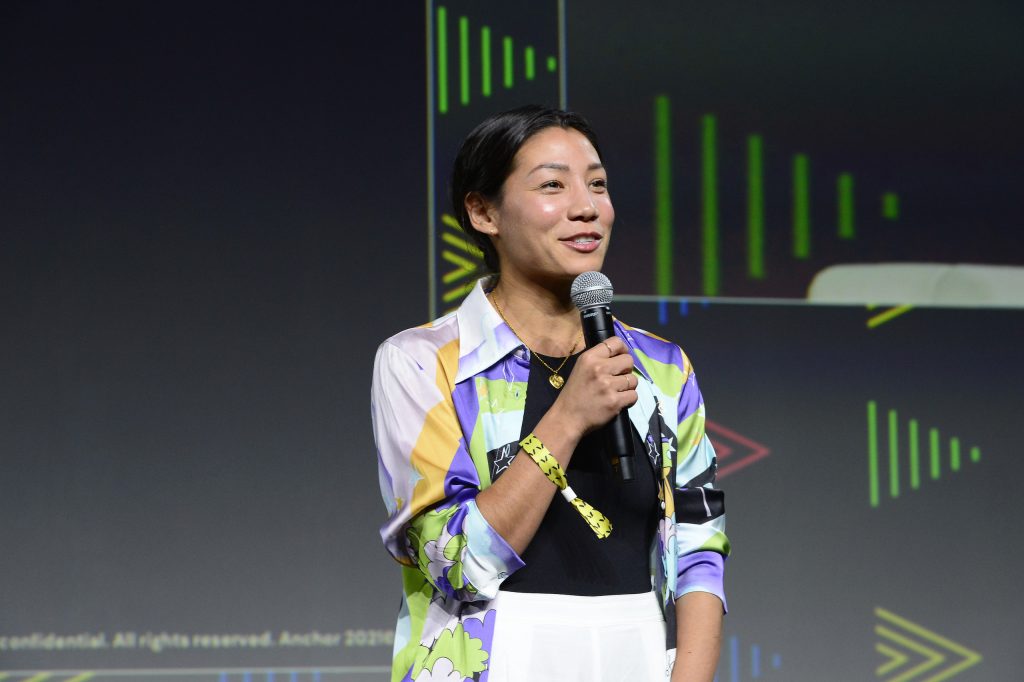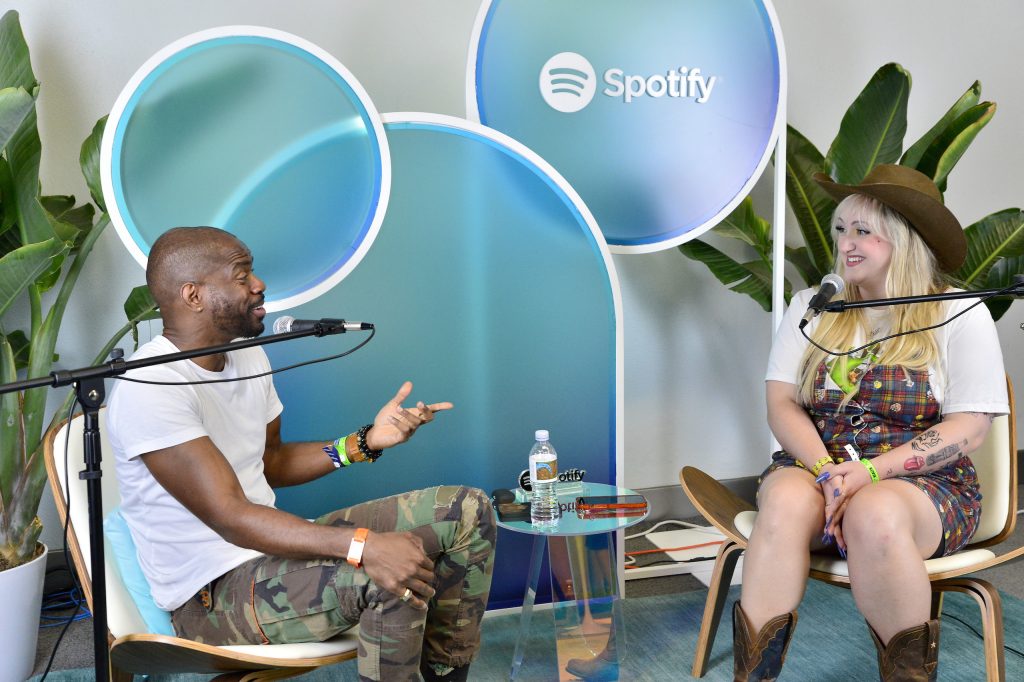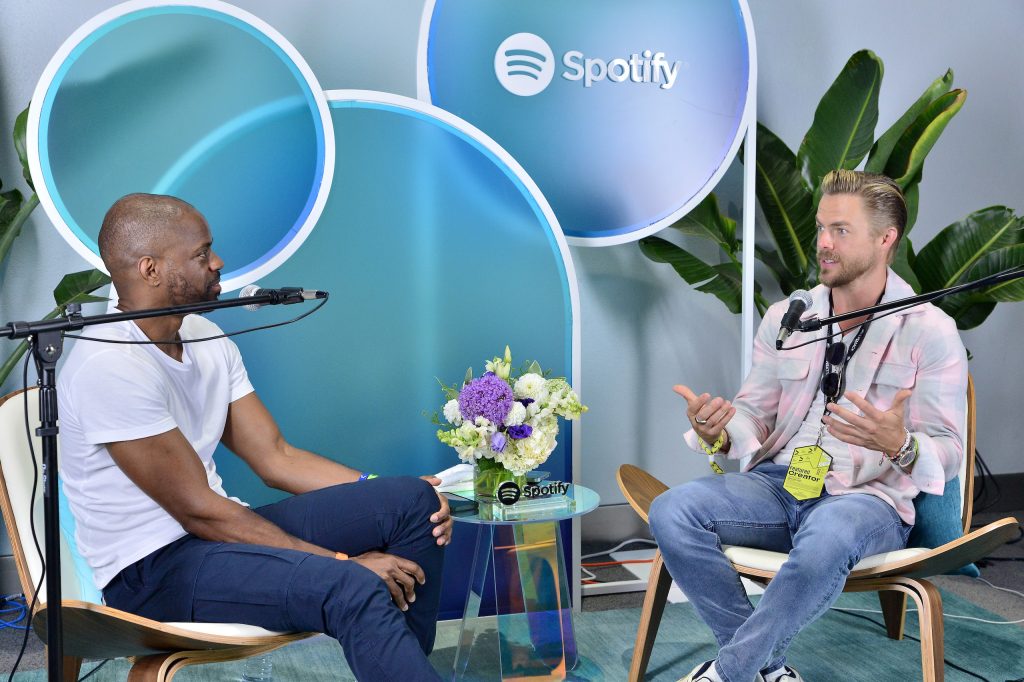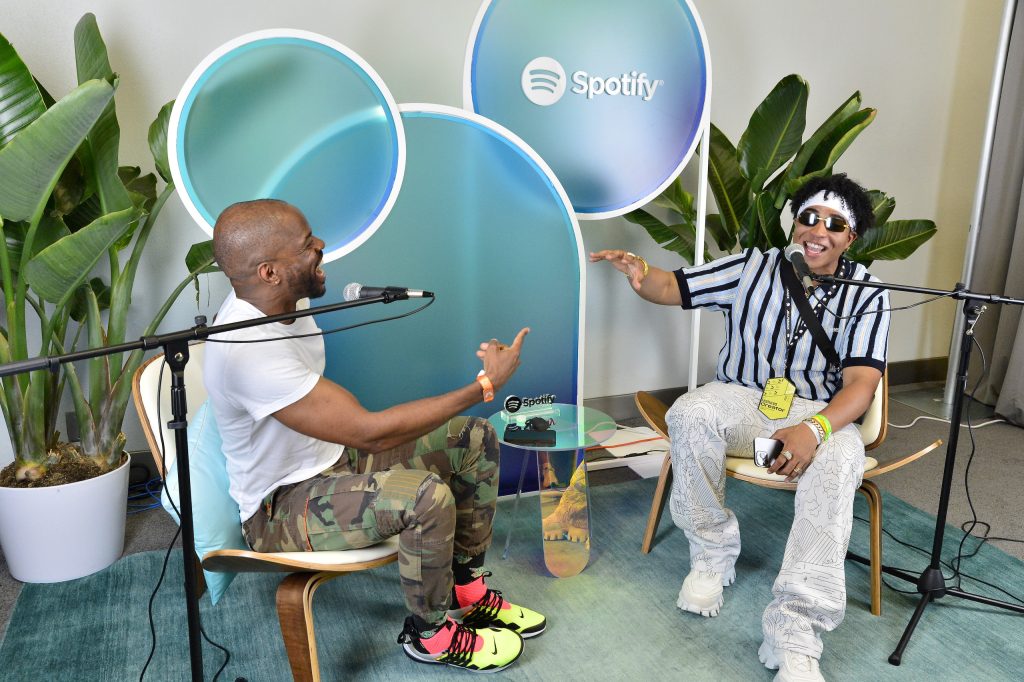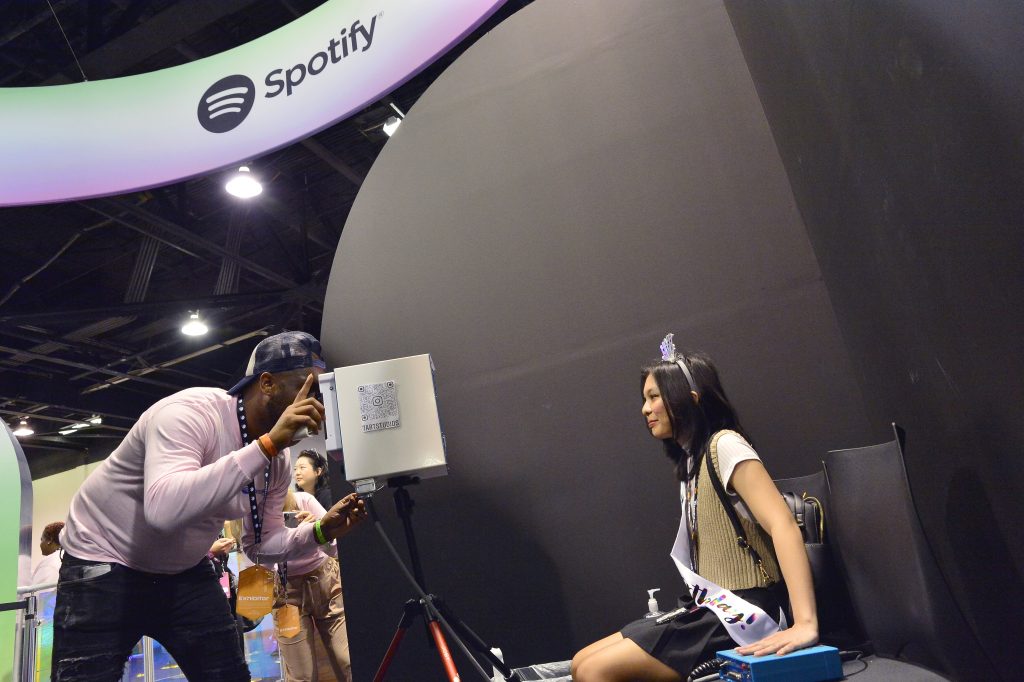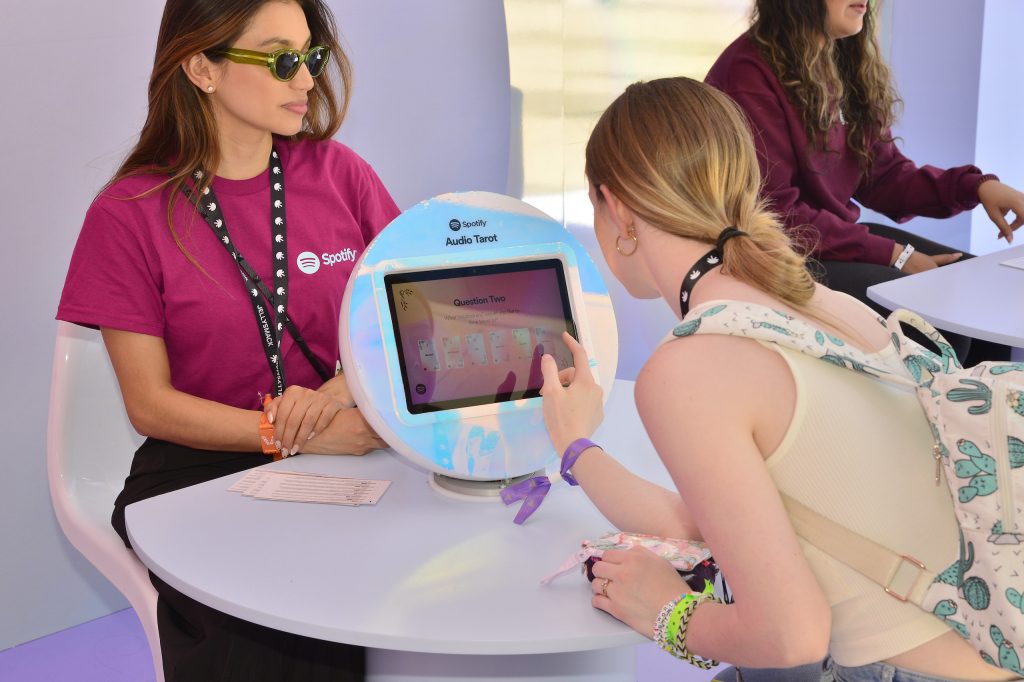 Featured creators such as Brittany Broski, La'Ron Hines, and Derek Hough dropped by the Spotify Greenroom to chat live with Spotify's Xavier "X" Jernigan about all things VidCon as part of Spotify's first-ever "Live from…" activation. X's exclusive interviews are available to listen to on demand on Spotify now. 
And to cap everything off, attendees were treated to Spotify's Night of Music, which saw headliner SZA take the stage for a performance to remember. One of the biggest R&B stars on the planet today, SZA delivered many of her biggest hits, including "Kiss Me More," "I Hate U," and "Good Days," in front of a packed house. Following SZA's epic performance, Spotify hosted the Official Creator After-Party at Disney California Adventure Park. It was an event attendees won't soon forget, with Fred again.. performing an exclusive DJ set as creators enjoyed the rides, sights, and sounds of the setting.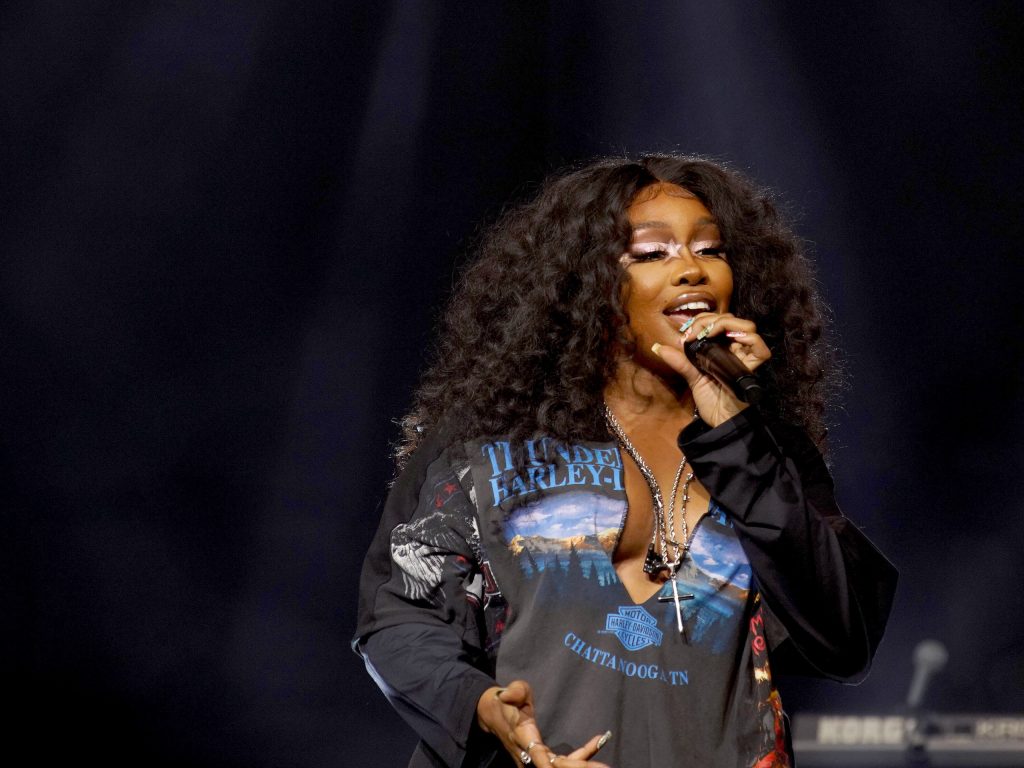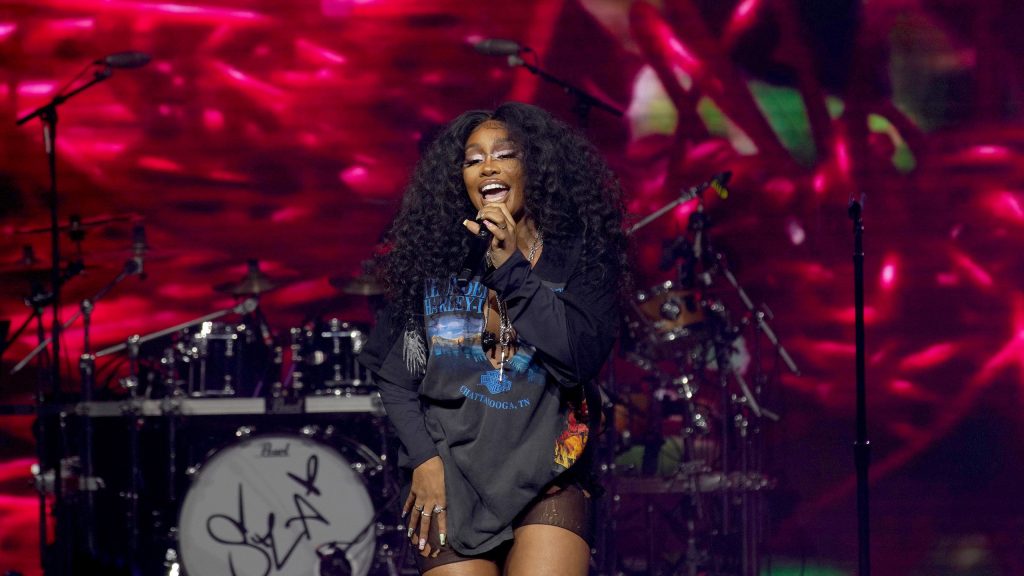 Ahead of her VidCon 2022 appearance, For the Record caught up with SZA to hear about the lasting impact of her debut album, Ctrl, how Spotify has helped her connect with listeners, and her advice for aspiring artists. 
You recently celebrated the five-year anniversary of your album, Ctrl. What does the success and impact of this album mean to you? 
I'm just grateful to have taught myself a valuable lesson in being myself even when things seem small and not important. Being yourself matters in the grand scheme of things even when you don't realize it. I didn't feel big, and Ctrl definitely didn't. But that album wasn't about me . . . it was about everyone else it touched. 
How would you say your creative process and approach to music has changed since the start of your career?
I used to just freestyle everything that came to the top of my head. Now I do a mix of writing and freestyling . . . and cosplaying. 
How does Spotify support your work as an artist? Are there any tools on Spotify for Artists that have been particularly helpful for you throughout your career?
Finding out how many people actually listen and engage with me has been cool. On other streaming platforms you have no idea, but on Spotify you can see the movement and the connection, which I like. Spotify also uses its platform to make it easy for fans to find my music and discover new artists along the way, whether it's curating really cool playlists for every mood or creating content that really highlights the work of artists.
Which artists have inspired you as of late? 
Kendrick Lamar and Future are the ones who are inspiring me the most right now.
Are there any artists, producers, or songwriters with whom you'd love to work that you haven't had a chance to yet?
I'd love to do something with Future just to study around him and watch how he creates. Kanye West, too. 
What advice do you have for other artists who are building their careers?
Don't be easily discouraged, and don't feel like everything has to make sense. The magic is in the surprise. It's okay not to be confident . . . sometimes you never know how important you really are.
Relive the sounds of last week's festivities with our official VidCon 2022 playlist.