TOUR DE FORCE
Spotify and FC Barcelona's Partnership Kicks Off in Miami With an Assist From Pusha T and Feid
The start of a new football season is just around the corner, and to get themselves match-ready, FC Barcelona recently touched down in the U.S. for a preseason tour. Spotify joined the legendary club—and our latest partner—in Miami with a few special events to bring the worlds of music and football together. 
We began the week by inviting artists Ovy on the Drums, Piso 21, and Mau y Ricky to attend an FC Barcelona training session at DRV PNK Stadium and get a chance to meet the players. But after the training sessions and exhibition match were all wrapped up, it was time to celebrate with an exclusive Spotify x FC Barcelona party.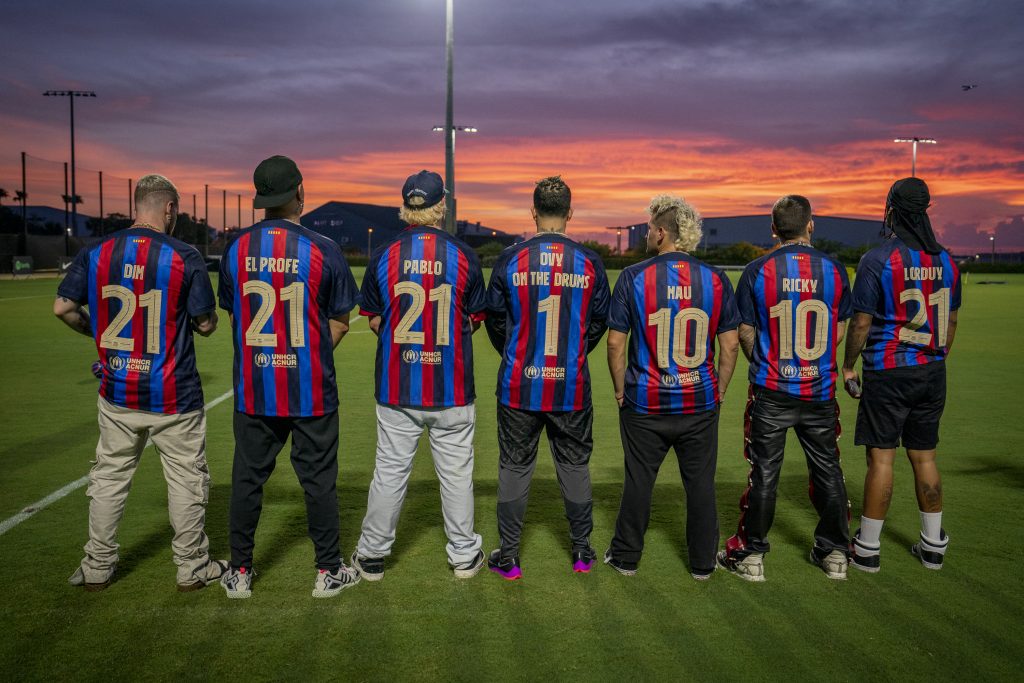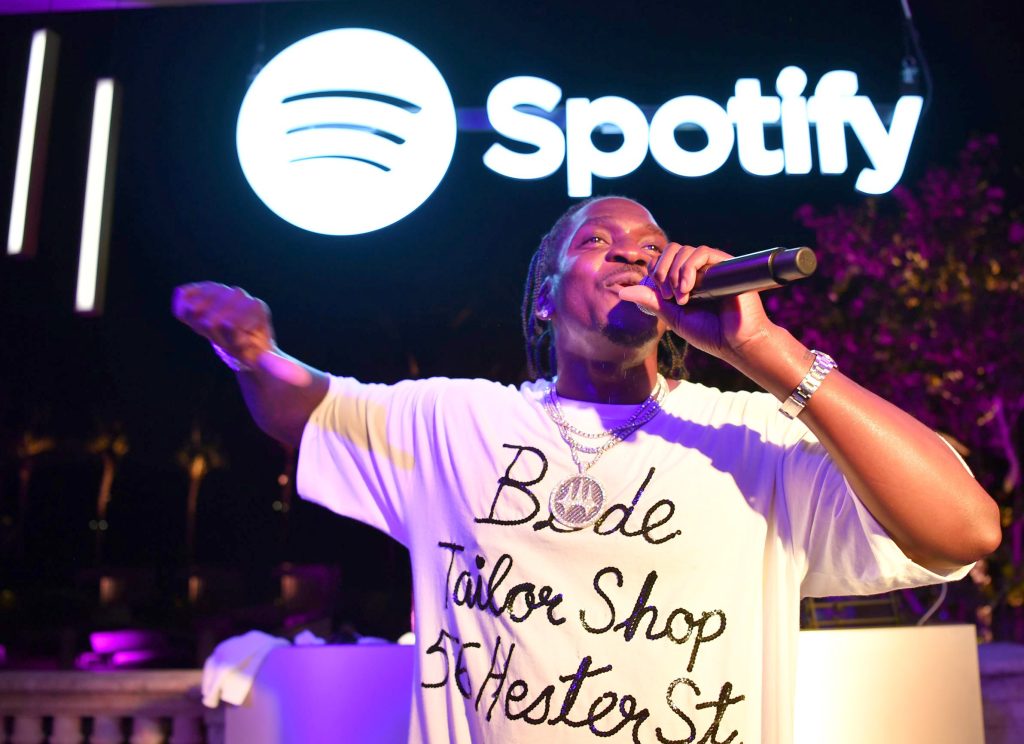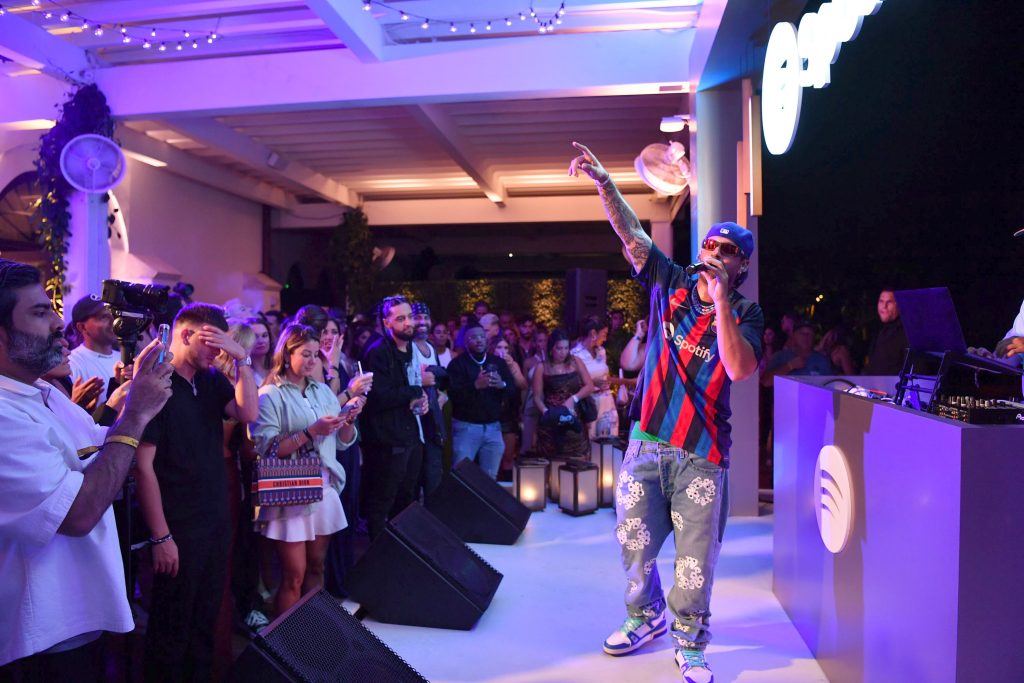 Our headliners played to a party that was attended by a number of FC Barcelona's biggest names, including Gerard Pique, Pierre-Emerick Aubemayang, Ansu Fati, Andreas Christensen, Eric Garcia, Pedri, Ronald Araujo, Raphinha, and Memphis Depay. FC Barcelona manager Xavi, club legend Thierry Henry, and new signing Robert Lewandowski were also among those from the club to take part in the celebration.
"It's been like a dream to meet the FC Barcelona players," Feid told For the Record at the event. "I've followed the club since Ronaldinho used to play there. And it's also amazing to have my own Barcelona shirt with my name and number on the back."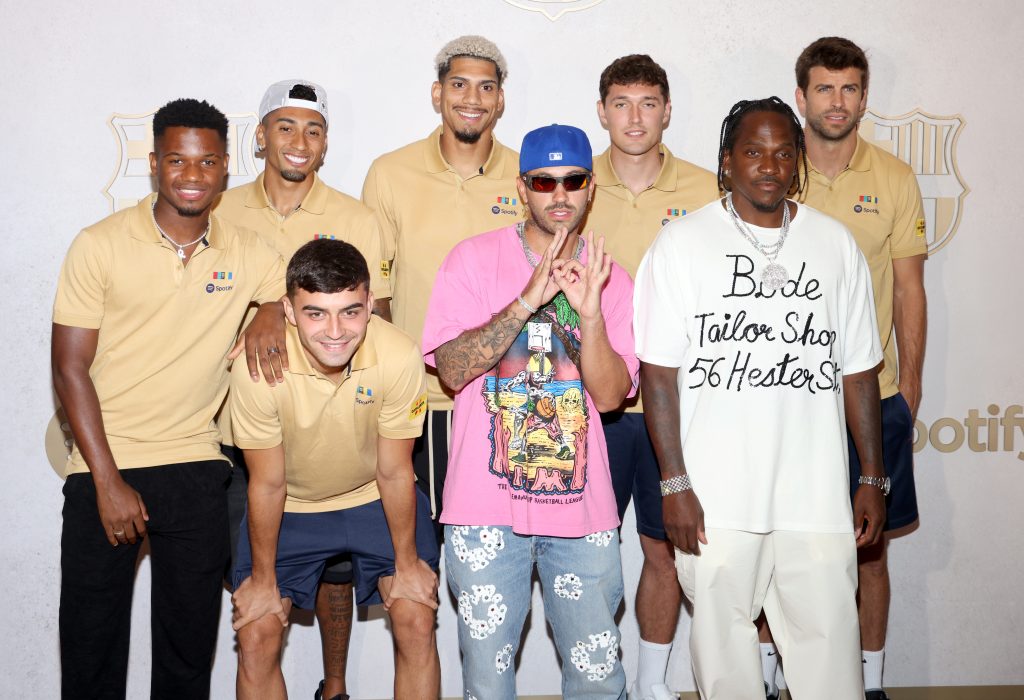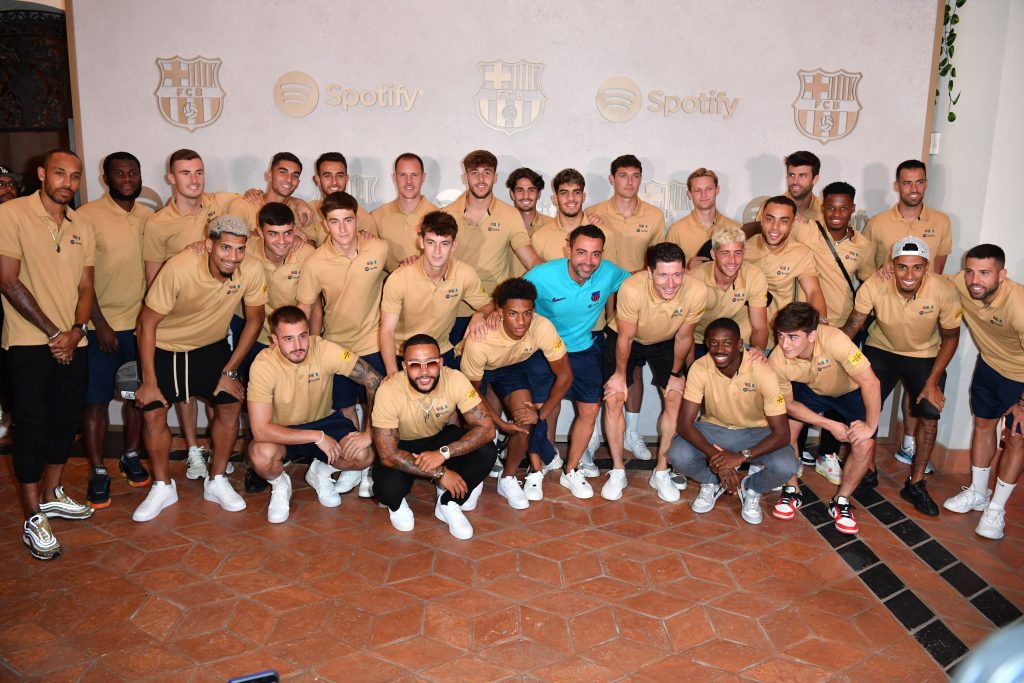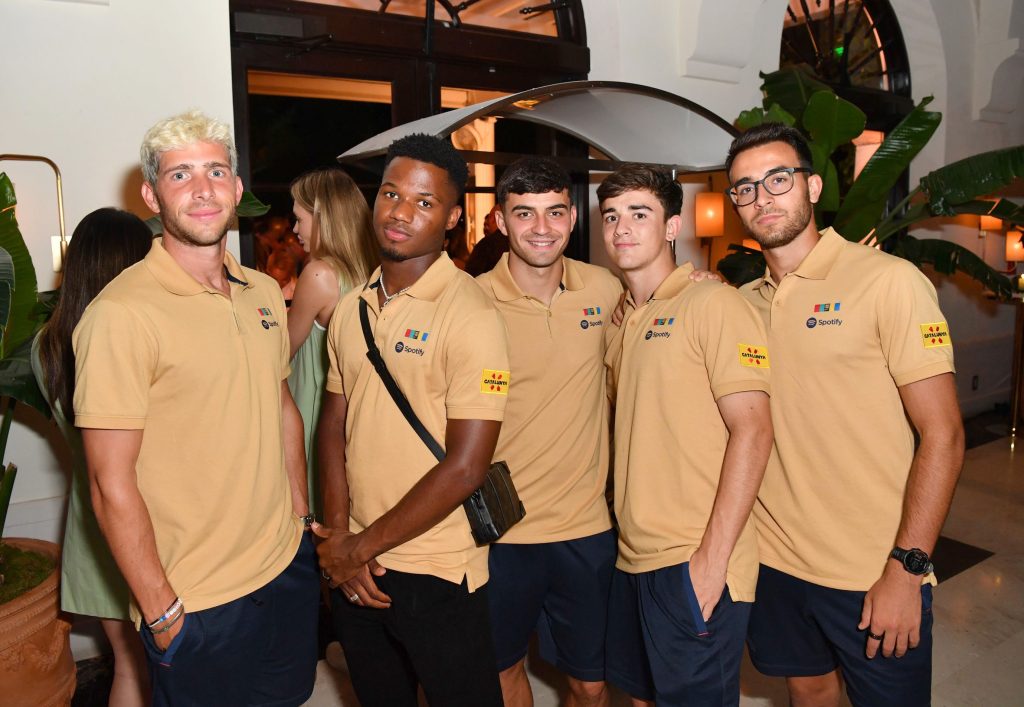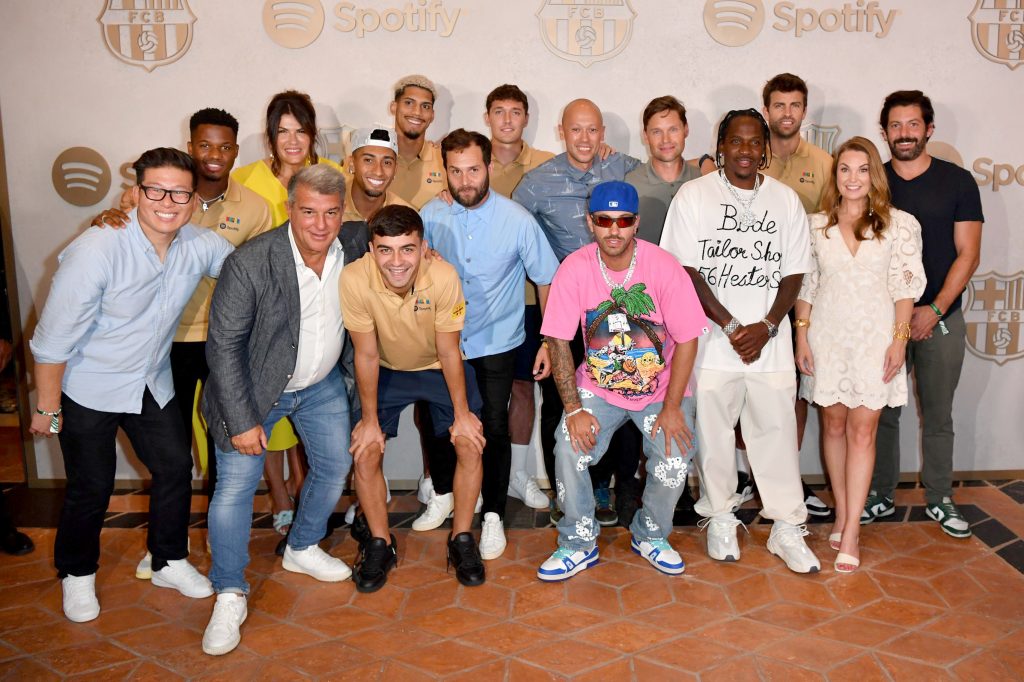 There were also a number of other notable attendees who joined us as well, including musicians and DJs like Mau y Ricky, Piso 21, Rvssian, Austin Mahone, Brandi Cyrus, Symon Dice, Llane and Charly Jordan; TV personalities and actors like Univision's Pamela Silva, Telemundo's Gloria Ordaz, Rodner Figueroa, Juliette Porter and Victor Drija; content creators and influencers like Bruna Lima, Estefany "Fefi" Oliveira, Cindy Prado, Erika Costell Luis Capecchi, Issa Vasquez and Morgan Riddle, along with pro tennis player Taylor Fritz.
Over the course of the evening, our guests also enjoyed coastal Italian-themed bites from Chef Michael White's Lido Restaurant and enjoyed the sounds of DJ Bonnie Beats on the outdoor patio.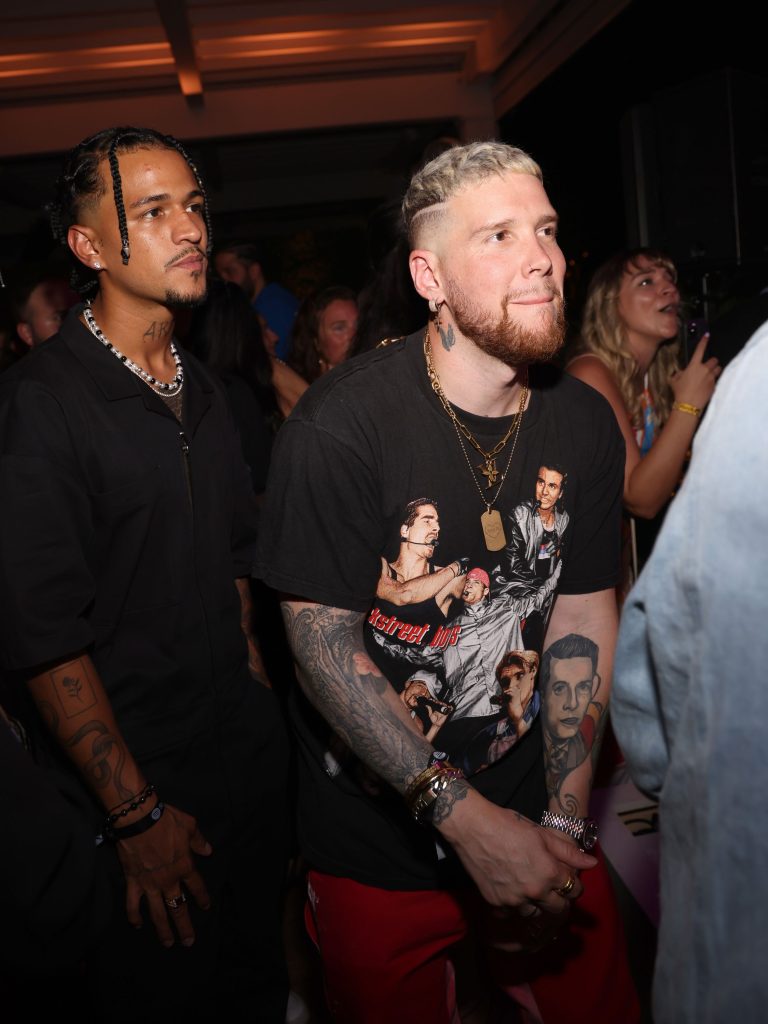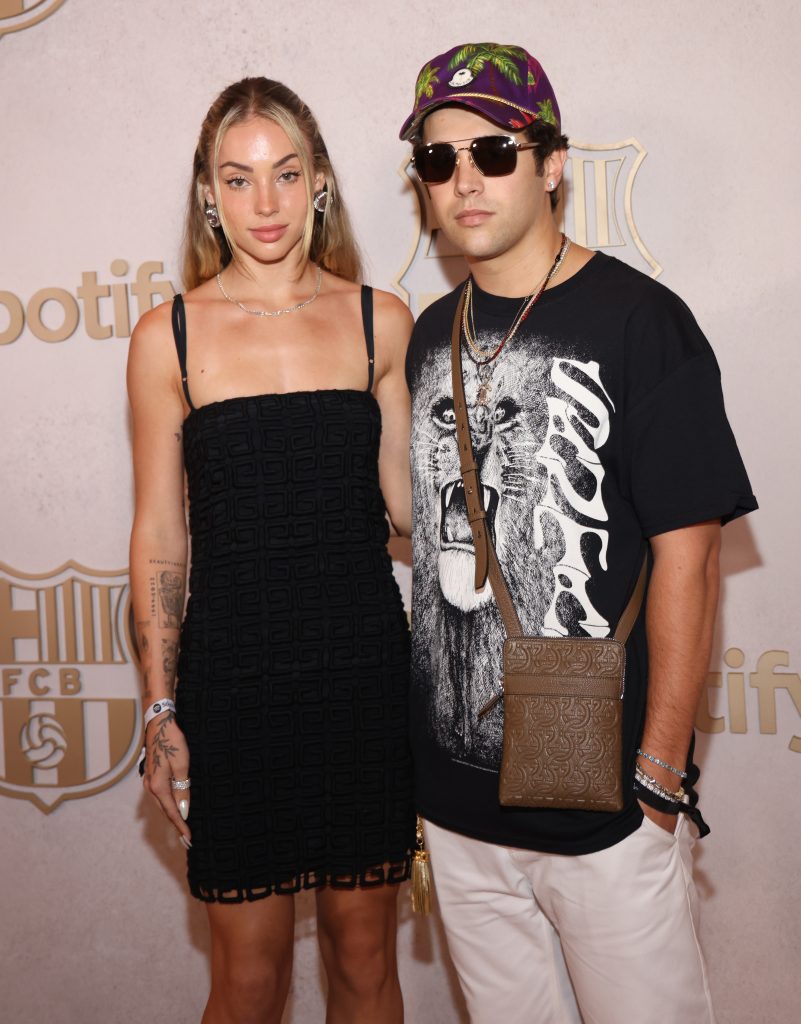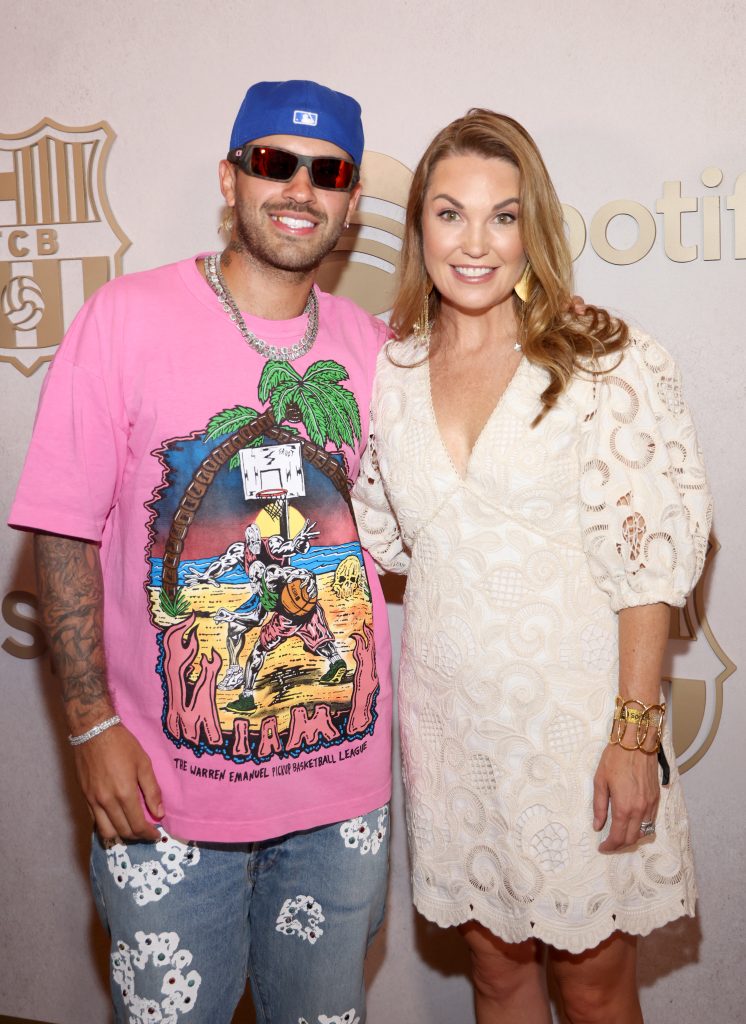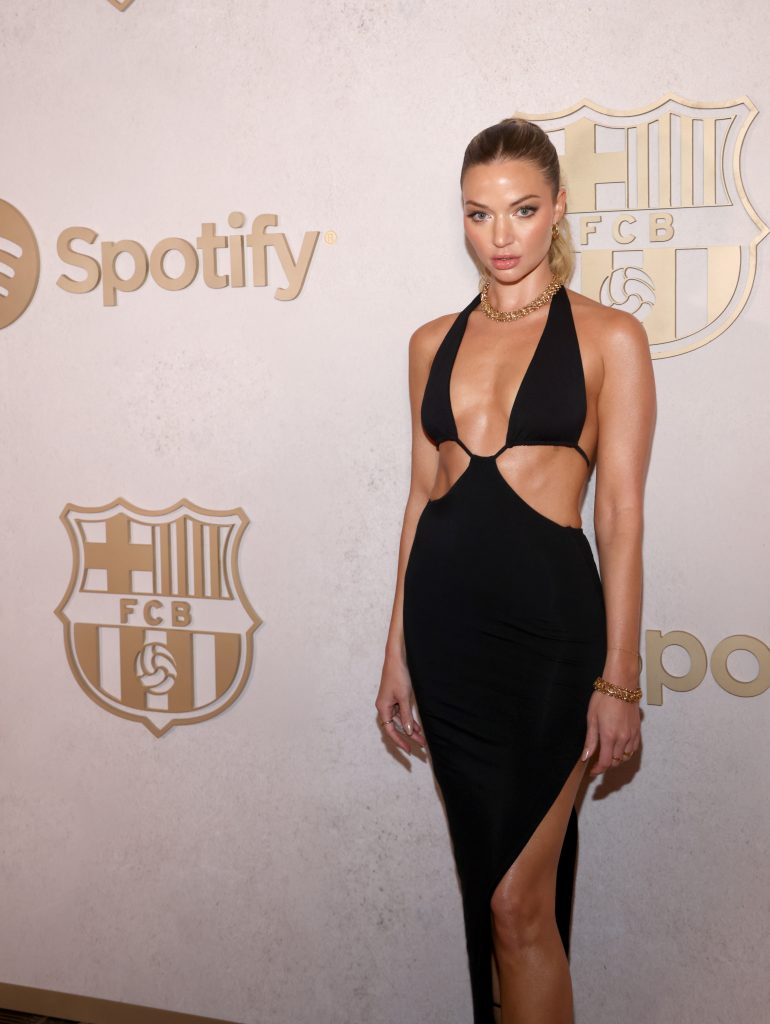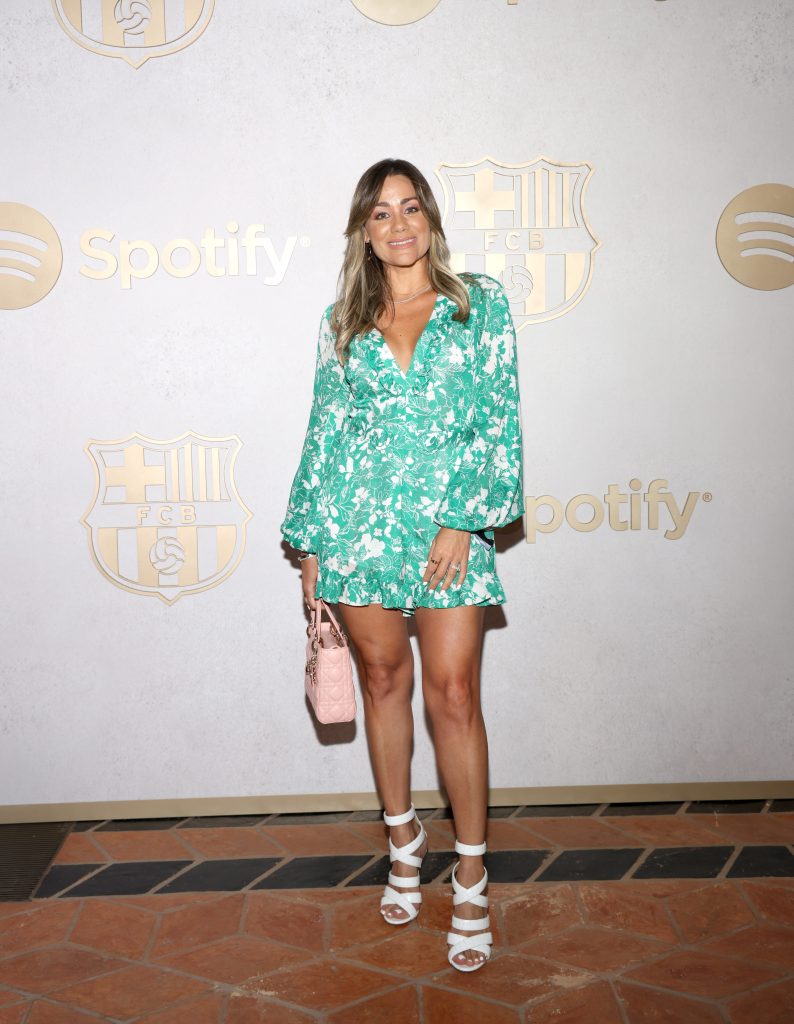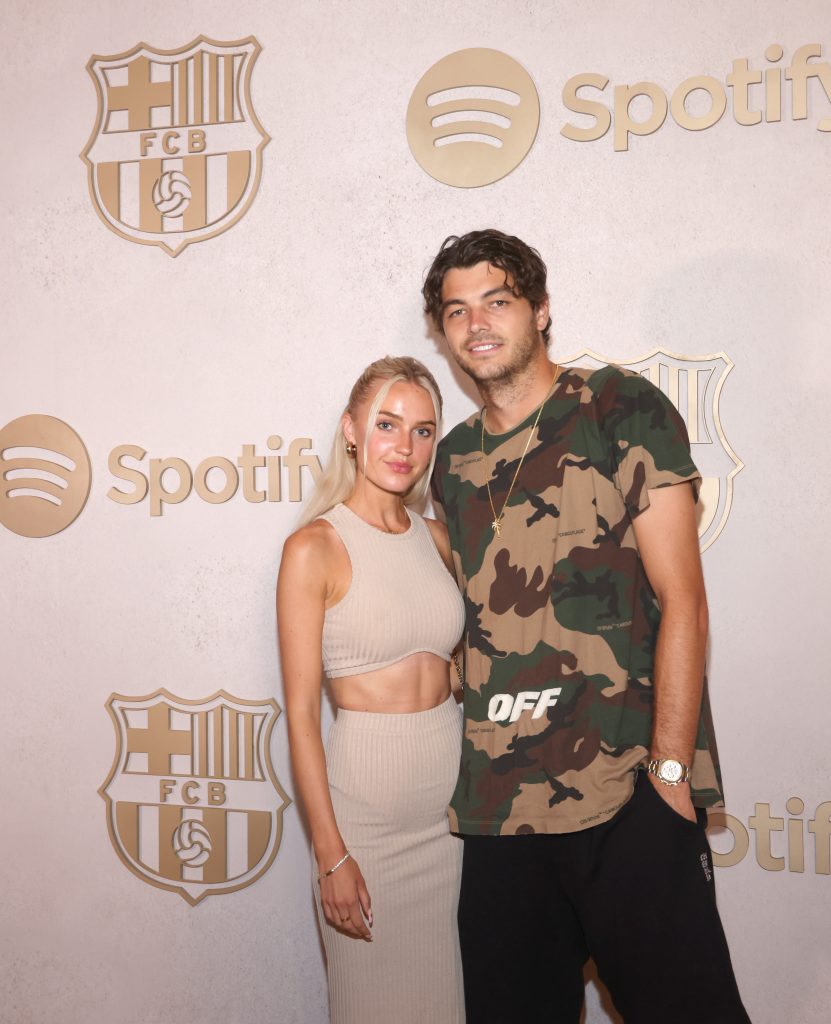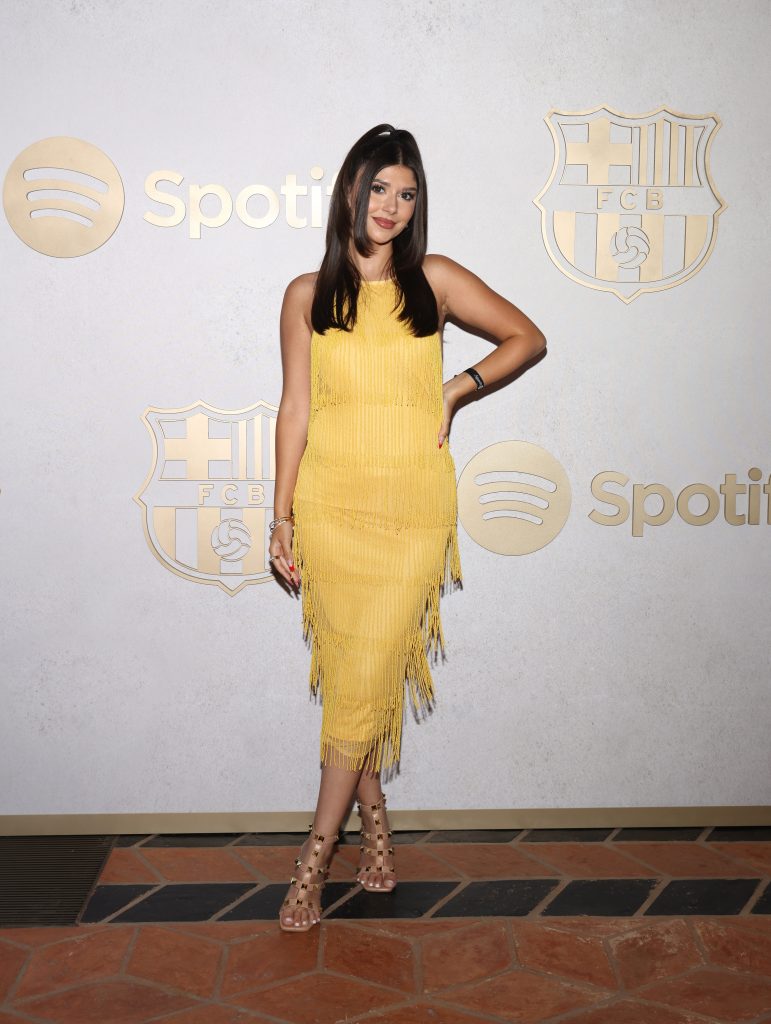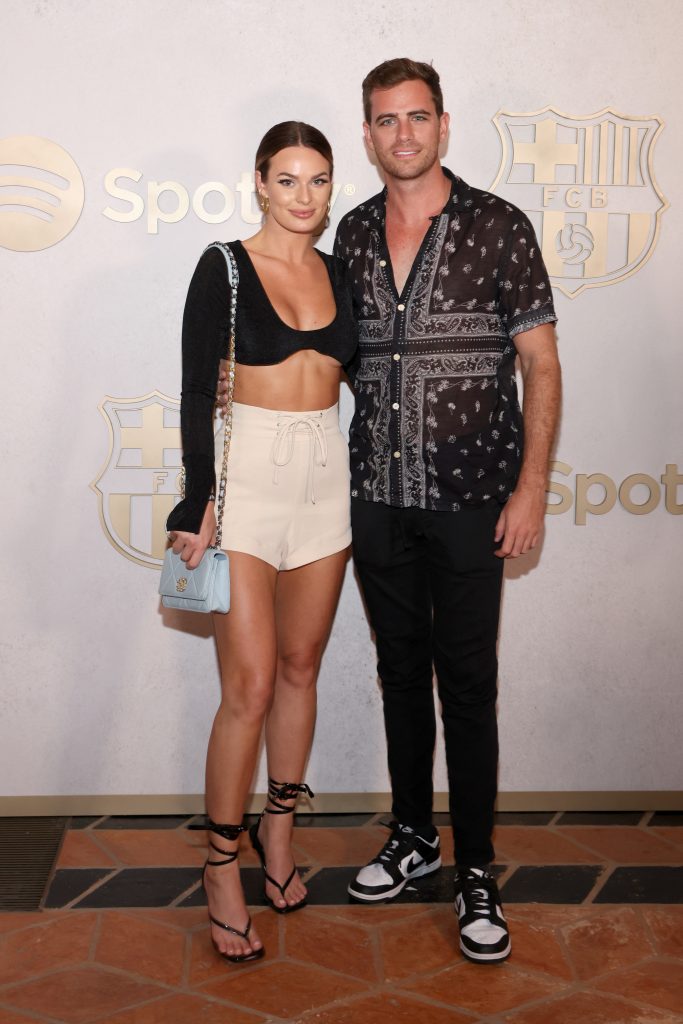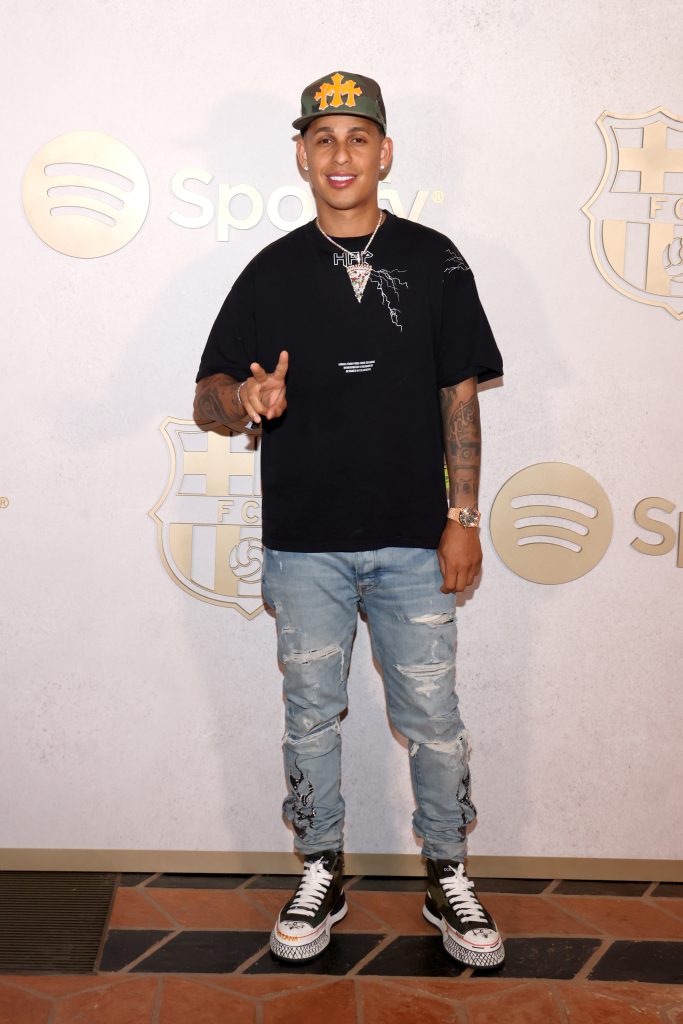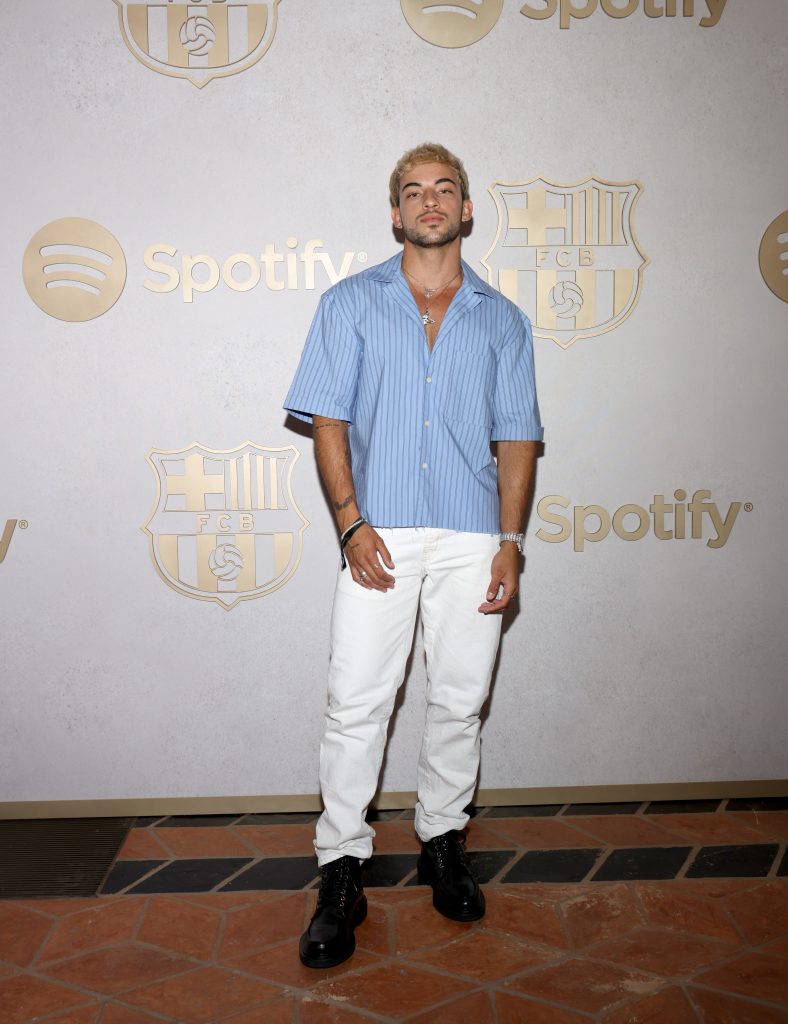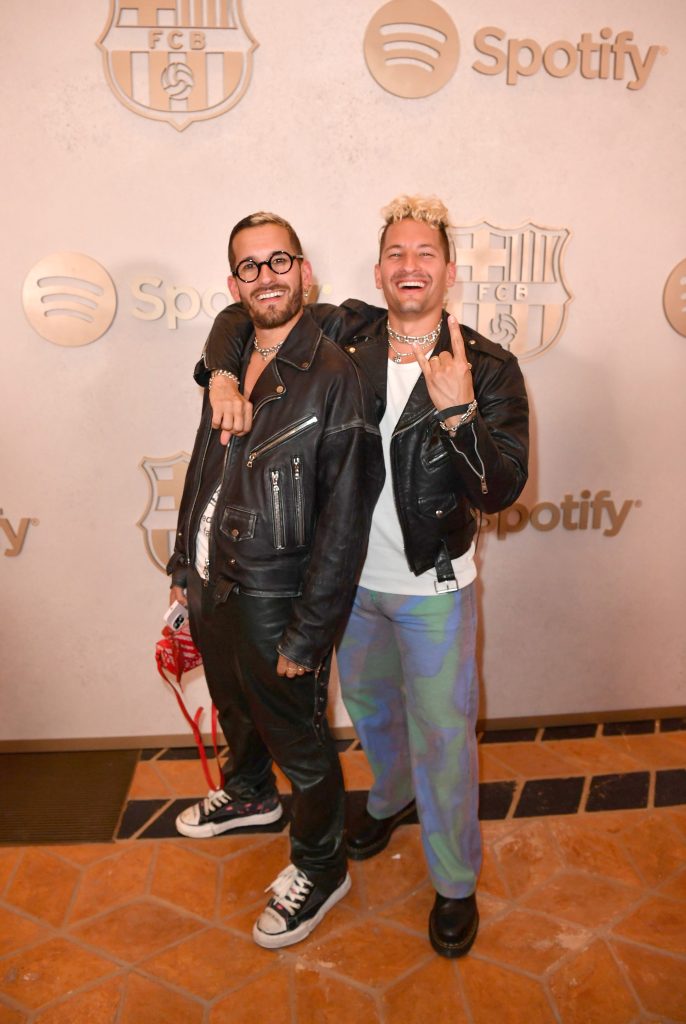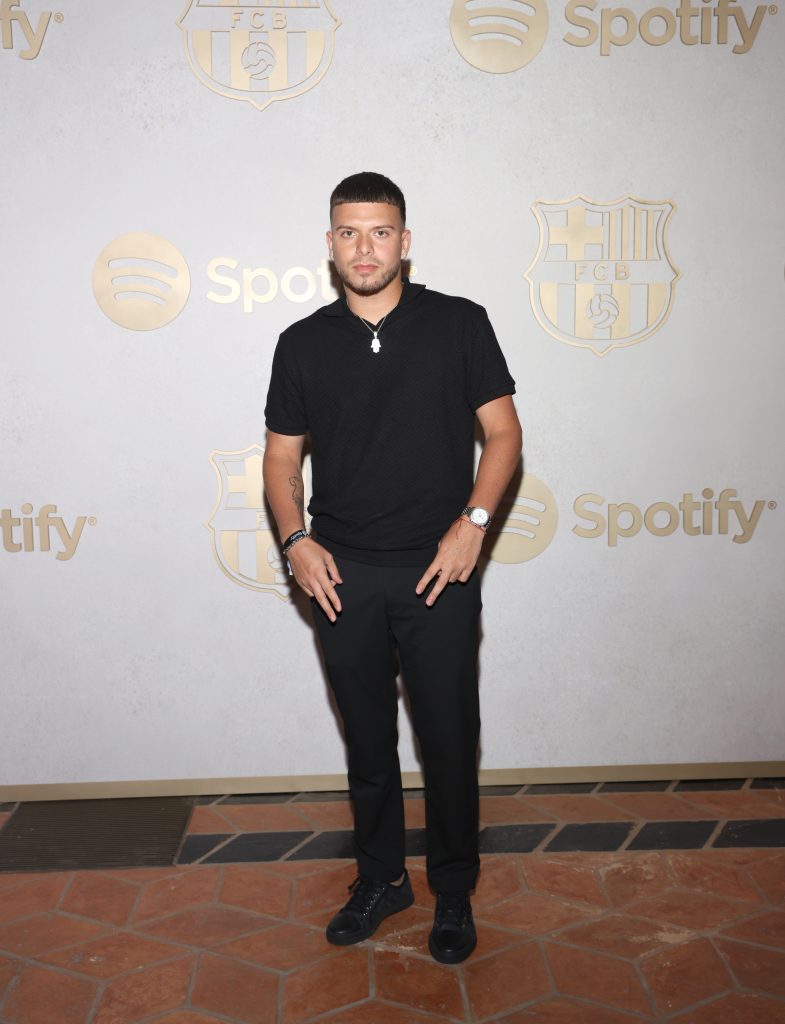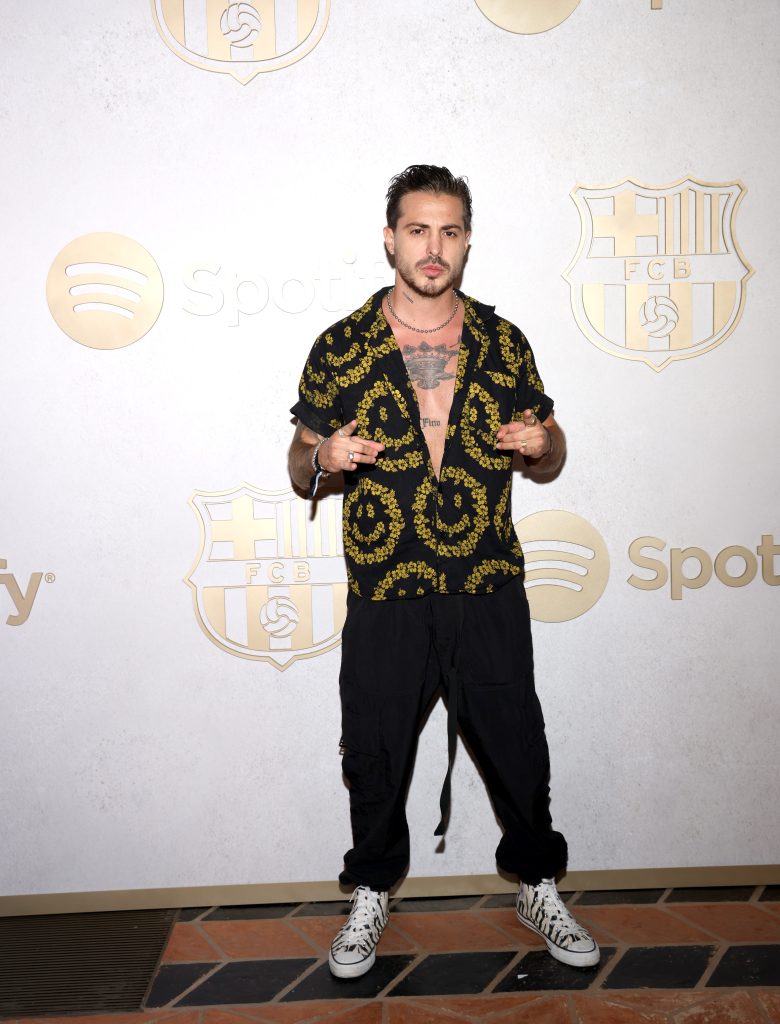 Building a legacy
Prior to his performance, For the Record sat down with Pusha T to talk about the music he's streaming most, his connection with fans, recent projects he's worked on, and his enduring success in the competitive world of hip-hop.
Football and music share something in common: incredibly passionate fans. What is your favorite way to connect with fans or experience their enthusiasm?
To be honest with you, my favorite way to connect with fans is to really lock in on each and every one of them while I'm performing. There's nothing better to me than rhyming back and forth with a fan when I'm on stage. And I know the passion that I had when I wrote the song, but to see them give that back to me shows that we connected on that bar. It's everything.
This year you released your newest album, It's Almost Dry. What was one thing you wished your fans would take away from this album? 
I'd want them to take away the understanding that lyrically, I'm untouchable. I feel when it comes to lyricism and fundamental hip-hop, I'm showing that through all the trends that are going on in rap, I'm living proof that lyricism never goes out of style. 
What's next for you? 
What's next for me is new music. I'm working on my new solo album, and I'm working on an extremely special project to me right now that I'm not gonna get into. But it's just all about music and staying competitive and showing that there is a space for what I'm doing in hip-hop. 
Love of the game
For the Record also had the opportunity to catch up with Feid during the event to talk about his most memorable collaborations, his personal connection to football, and what his career would look like if he were an FC Barcelona player.
Were you a big football fan growing up in Colombia? What does the game mean to you now?
I've never been a great footballer and my teams always lost, but I've always loved the sport. I'm an especially big fan of the Colombian National Team, and it's exciting to watch them play during the World Cup.
What's your favorite way to engage with your fans?
My favorite way to connect with fans is by giving them new music and interacting with them on Twitter, Instagram, and TikTok. I love teasing my new releases and making jokes with fans.
If you were on the FC Barcelona squad, what position would you play?
If I played for FC Barcelona, I would definitely be a forward. I might not score all the goals, but I'd run hard on the pitch. 
You've been rising on the reggaeton scene for some time and have had some massive collaborations. What are some moments that have stood out for you?
The "PORFA Remix" with J Balvin, Justin Quiles, Maluma, Nicky Jam, and Sech was a super special one for me because we were able to include all these stars and create it during the pandemic when everyone was on lockdown. That song changed my life.
The Spotify x FC Barcelona party kicked off our new partnership right, and as the relationship between our two iconic brands grows, we'll continue to unite the worlds of football and music. Click here to discover more about the partnership between Spotify and FC Barcelona. And to discover the top songs of FC Barcelona fans, check out the official playlist below.