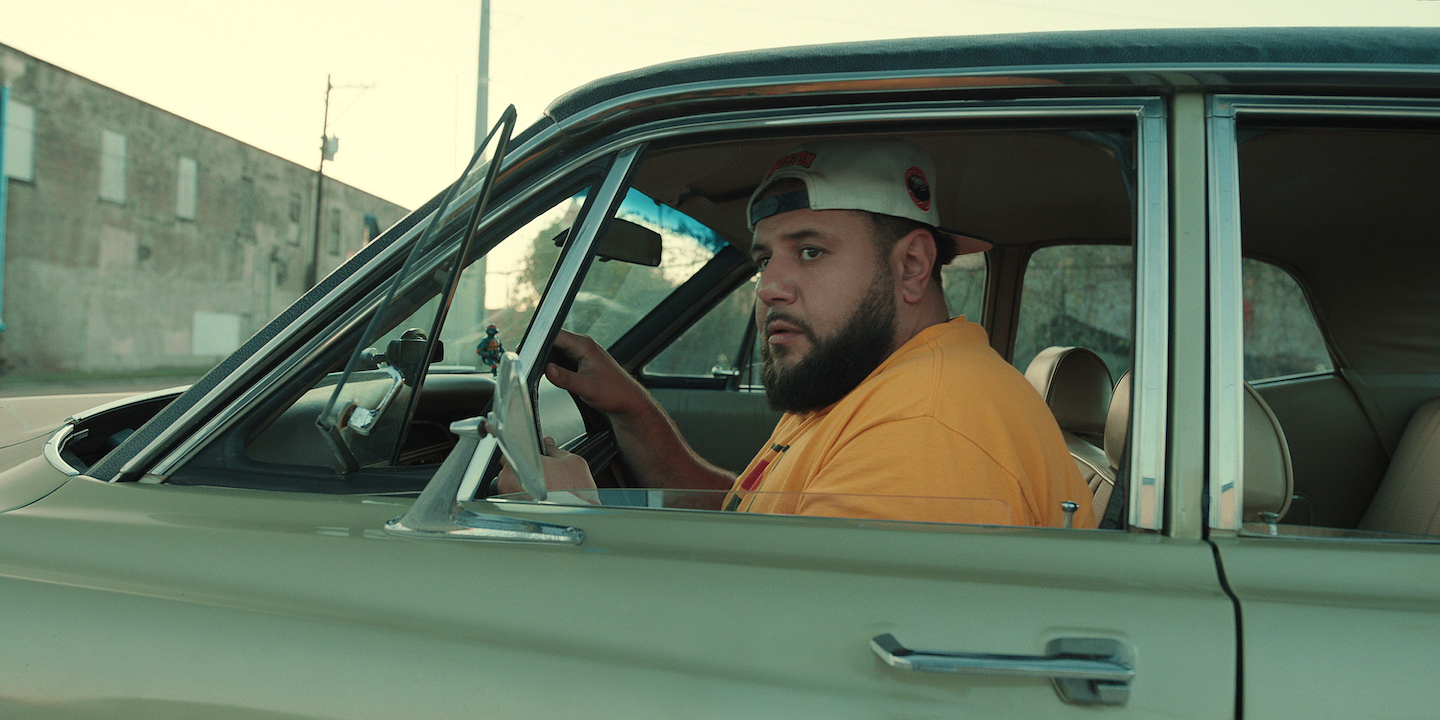 DIASPORA DAZE
Netflix and Mo Amer's "MO" Crosses Cultures With Comedy, Care, and Music
When Mo Amer set out to make a comedy TV series about his experience as a Palestinian refugee in Texas, he wished to represent his family and his culture in a way that he had never seen done before on mainstream U.S. television. In the process of doing just that, he also created a musical love letter to the Houston suburb of Alief and to everyone who has ever had to leave home.  
In the Netflix show MO, which debuted last month, the titular character straddles the line between two cultures, three languages, and a pending asylum request while hustling to support his Palestinian family. He navigates the stereotypes and intricacies of a story of displacement with both the sensitivity and humor befitting his stand-up comedy career. 
Accompanying the show is the MO Official Playlist, which amplifies the series' multicultural and multifaceted themes. It features artists from Palestine and the Palestinian diaspora such as Chilean-Palestinian singer and Spotify RADAR–featured artist Elyanna, and DAM, the first Palestinian hip-hop group. It also incorporates a track from Palestinian American Sammy Shiblaq. Also, highlighted: hip-hop luminary Common, chopped and screwed originator DJ Screw, and regional Mexican duo Los 2 de la S.
"All of the songs that are on there, they are Mo," Suhel Nafar, the show's music supervisor, told For the Record in a co-interview with Mo. "If there's an app one day where people walk and they have a soundtrack all the time around them, that would be this playlist for Mo." 
Why was it important for you to tell this story—your family's story? 
Mo: I've never seen, first of all, a Palestinian family on American television—nor have I seen an immigrant refugee story ever told in this perspective, from something as grounded in comedy. We have this idea of what a refugee, an immigrant, looks like based on the mainstream news, which is people on boats, fleeing. But we never get the details, the story of what happens after. If you actually survive and get to a new country to explore a new life, you don't ever really see what the struggles look like there. There's so much effort that goes into it, not just to survive, but to adjust to a completely different structure, to try to feel seen and to feel like an equal to the person next to you. 
I was really meticulous with this. It's really, really important not to be over the top with anything. But it's just like cooking a dish. It has to have the right balance of heat, sweetness, texture—this is the same kind of thing that goes into making a TV show. I wasn't going to let anything slip by. And it was such an important story that's never been done before in American television. And it's such a huge responsibility, such a weight on my shoulders. And I take that very, very seriously. 
What were the types of music you considered for the soundtrack of this show?
Mo: Well, it's something that I had to dig into myself, since a lot of the show is based off of my life story and grounded in that. What do I listen to? What does my playlist look like? I'm a little bit Palestinian folk music, a little modern Arabic music, but also a lot of hip-hop, a lot of chopped and screwed—I'm from Houston. I am a little bit jazz. I'm a little bit rock and roll, but I'm a little bit country. Suhel and I share the same cultural backgrounds and ethnic backgrounds, and he understood that I had so much to carry that I needed someone that I can just trust in my corner that knows me so well. 
Suhel: It's definitely a match as I'm also from a Palestinian background; I was born and raised in Palestine and immigrated to the U.S. nine years ago. Hearing Mo's story, that he learned English through comedy, resonated, as I'm a person that learned English through hip-hop music. So we really found this matching in our stories. For me, it wasn't just curating for Mo, it's for everyone who's going to feel attached to Mo. So the soundtrack represents Black culture in Texas with hip-hop and chopped and screwed, Latin culture with regional Mexican, and Arab culture with traditional hip-hop and Arabic Pop. And if I want to go back to food—because we both love food—the way I would see it, it's like a food truck in the U.S. that would be selling al pastor. So it looks like shawarma wrapped in a tortilla—and that's the sound.
We also incorporated some producers like Idrissi and Ramoon, who are really dope producers from Morocco that have produced for people globally. Having that sound in there was really important. Discovery was important as well—we really wanted this to be an opportunity to not just put the big names, not just put the traditional stuff, but also put the new and upcoming artists to get people to go to Spotify, to search for that song after watching. 
Hip-hop may differ across languages and cultures, but so many elements of it remain consistent. What is the power and impact of hip-hop to you? 
Mo: Hip-hop, to me, is the voice of a struggle, the voice of overcoming struggle, and the idea of coming from nothing and assessing your environment, being honest and true to it. It's poetry as well when it's done the right way. It has a lot of depth and it's so layered and sophisticated when done right. And it's something that I just clung to when I was a kid. And then when chopped and screwed started making its sound in Houston, I was just blown away by it, because once it has a particular melody as it slows down, it puts you in a completely different state. It just slowed down everything in a really special way. So I have a lot of admiration for hip-hop and what it is and what it stands for.
Why do you think non-Palestinians or non-Arabs should experience this show? 
Suhel: The character of Mo in the show, a lot of it, about 90 percent, is what he's like outside the show too. And what he's representing—it's not Arab culture. It's not Houson culture. It's not Latino culture or Nigerian culture. It's a third culture. 
You know, when immigrants or refugee immigrants move to a new place in the world and all those cultures start mixing up, it creates a new culture. It's the third culture. This is what we call it here, in the diaspora. So you could be a Latino and feel like Mo represents you because you're feeling that experience of being from a different land. And this third culture concept is what blurs the differences between all of us. And that's what's beautiful about Mo in his comedy, in his show, in his storytelling, and in his choices of who he works with in front of the screen and behind the scenes. 
Fall in love with MO through the show's official playlist, only on Spotify.