WORTH THE WAIT
BLACKPINK and Spotify Celebrate New Album 'BORN PINK' With a Pop-Up Experience and Special Gift for BLINKs Around the World
Two years after their last release, The Album, BLACKPINK's fab four—Jisoo, Jennie, Lisa, and Rosé—have finally dropped their new studio album, BORN PINK. 
And BLINKs, your patience has paid off. BLACKPINK collaborated with Spotify to give fans around the world* the ability to listen to the album for free as many times as they want, and in the order they wish, for the first week of release. In addition to accessing the "listen free" feature exclusively via the BORN PINK by BLACKPINK playlist, fans can also treat themselves to exclusive bonus content available on Spotify K-Pop ON! Track.
Pulling from a wide range of influences, including classical music and '80s pop, the eight tracks that make up BORN PINK truly offer something for everyone. "Shut Down" samples Niccolo Paganini's "La Campanella," blending classical music with hip-hop to create a track with a mysterious and alluring edge. Meanwhile, the fun synthy production on "Yeah Yeah Yeah" is nothing short of an earworm that you can't get out of your head. And perhaps most impressively, BORN PINK's lead single "Pink Venom" generated the most single-day streams of any song released by a female artist or group in 2022 so far. 
To mark this momentous occasion, we hosted BORN PINK: The Pop-Up Experience in Los Angeles this past weekend, and BLACKPINK went all out. The group's four members curated every element of this three-day pop-up, which included custom photo moments, a pink boba tea bar, the opportunity to purchase BLACKPINK merch, and an exclusive giveaway.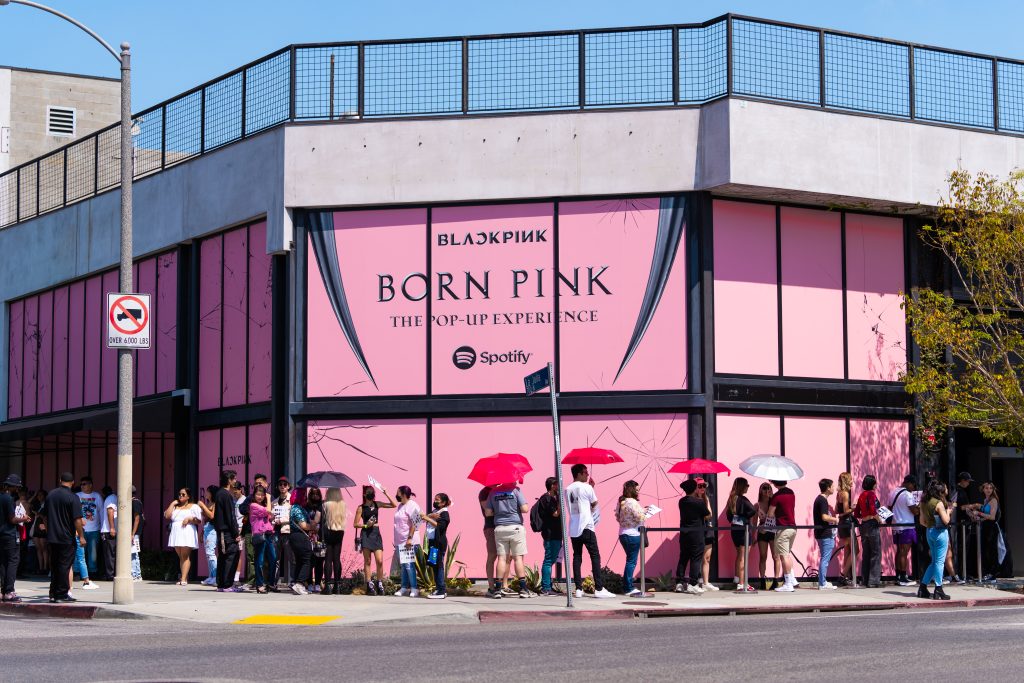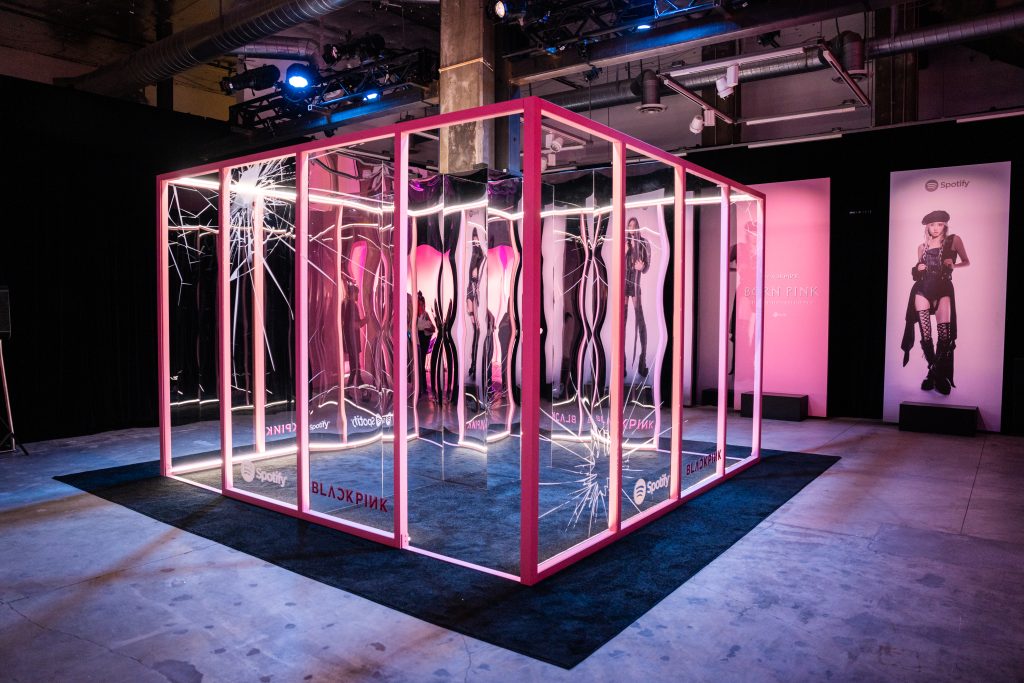 From the start of the weekend-long experience, excited and enthusiastic BLINKS showed up and brought the energy as they stepped into the world of BORN PINK. And with notable influencers—including Nava Rose, Antonio Garza, Mario Selman, Ellen Min and Brian Li, and more—in attendance, Spotify was on hand to capture all the action.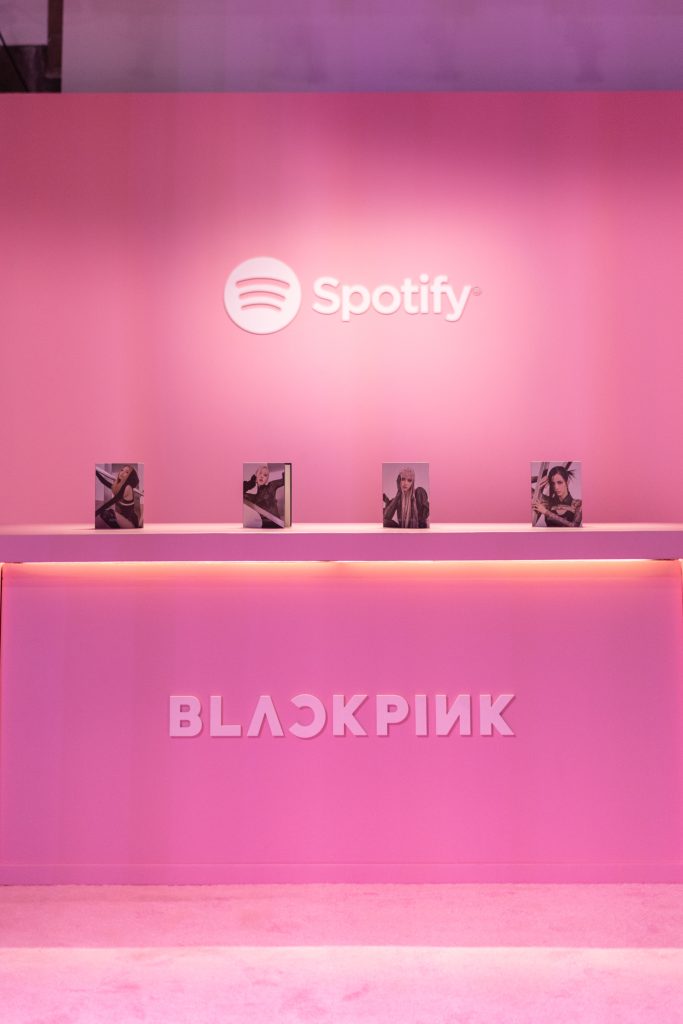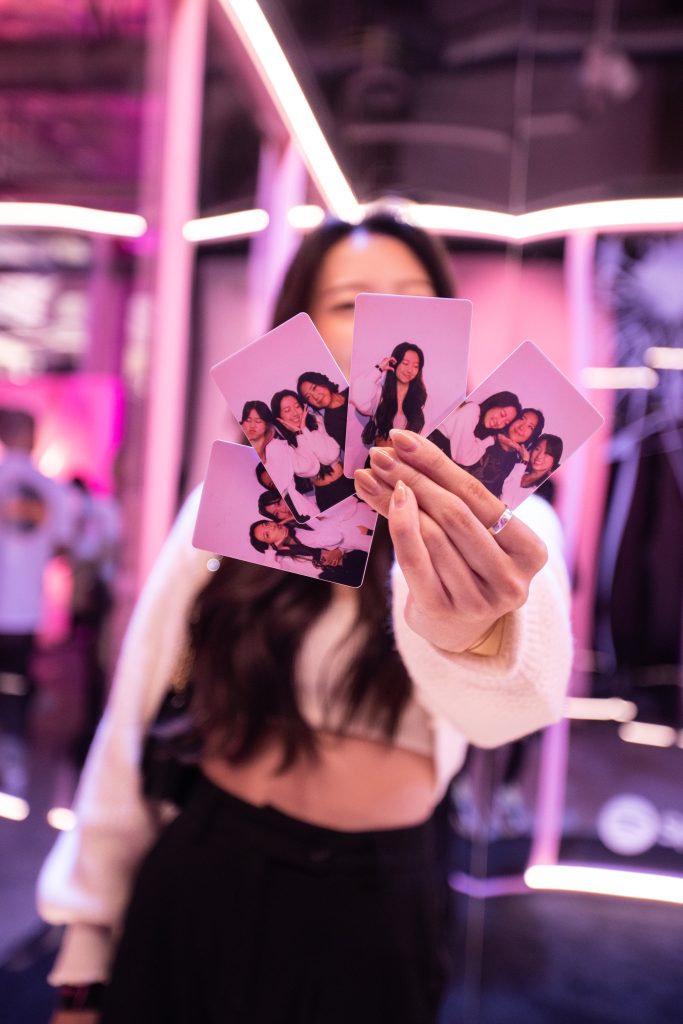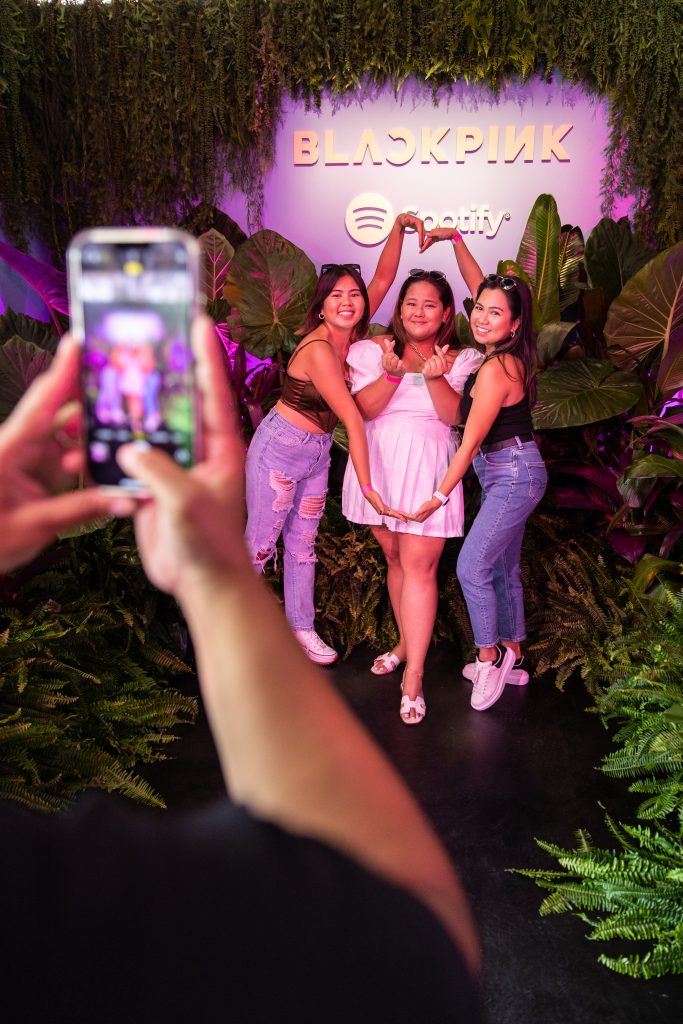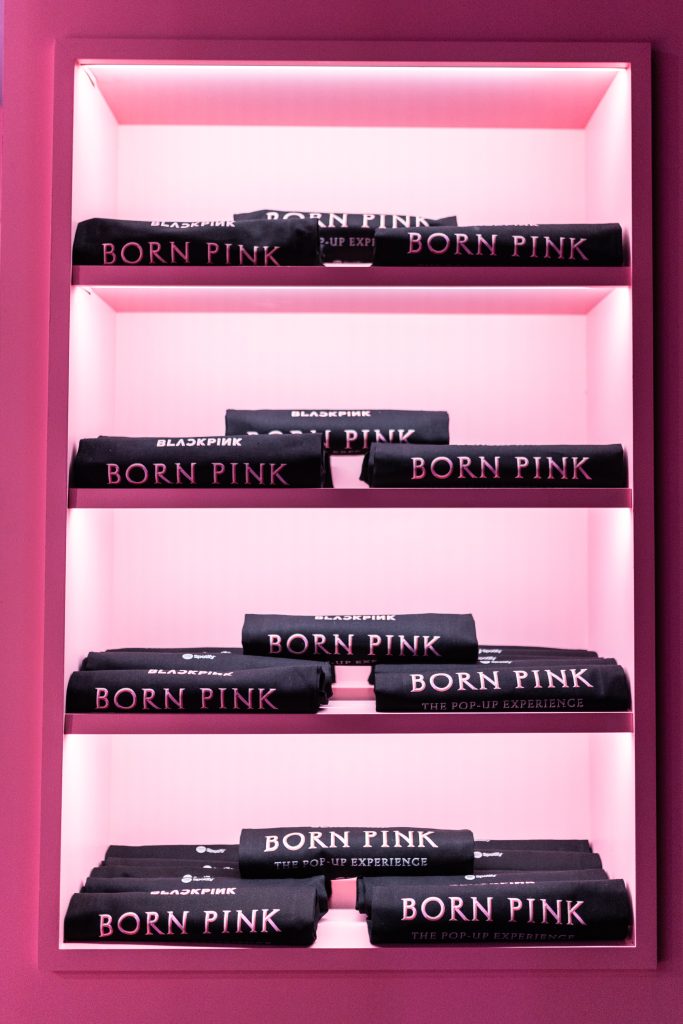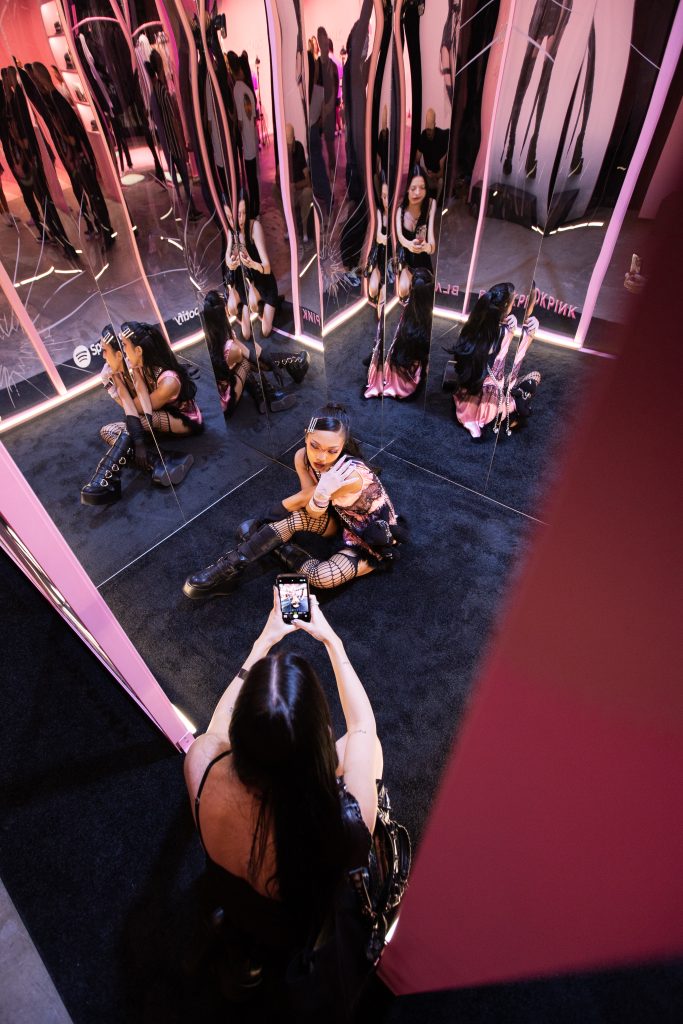 Spotify has supported BLACKPINK throughout their record-breaking rise to worldwide prominence. With our brand-new site K-Pop ON Track!, as well as our flagship K-Pop ON! (온) playlist, we'll continue to support BLACKPINK and the rest of the K-Pop universe.
If you're looking for more of the hottest K-Pop tracks on the planet, press play below to start streaming K-Pop ON! 
*Please note: In India, free on demand is already available, and in South Korea, there is only a Premium tier. This offer will be unavailable in Japan, but fans will still be able to enjoy the album in its entirety by visiting BLACKPINK's artist page.