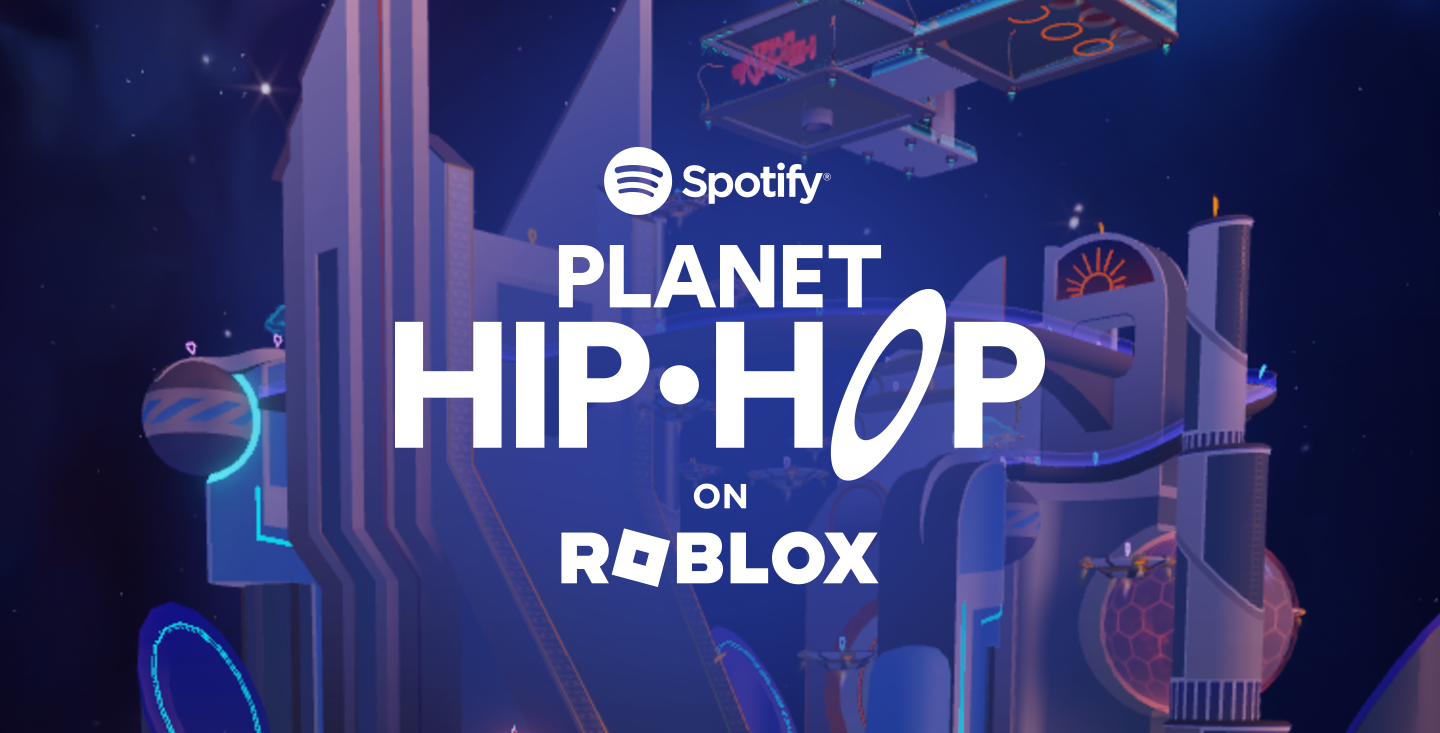 INTERGALACTIC VOYAGE
Here's Your First Look at Planet Hip-Hop, Spotify Island's Latest Experience on Roblox
Earlier this year, we became the first music streaming brand to have a presence on Roblox with Spotify Island, an otherworldly digital destination for audio. K-Park soon followed as the first themed portal on Spotify Island, allowing fans to immerse themselves in a whimsical K-Pop wonderland.
Today we're excited to introduce fans to Planet Hip-Hop, a futuristic universe dedicated to the world of hip-hop. Just like Spotify Island and K-Park, this is a meeting place created with the goal of bringing artists and fans closer together as they play, explore, and connect.
Generating 44 billion average monthly streams on Spotify globally, hip-hop was chosen as our second genre focus on Spotify Island for its dedicated fan following and unique set of elements that reach far beyond music and into fashion, beauty, and more. In the next couple of weeks, you'll see these ideas come to life on Planet Hip-Hop through a series of special curated moments—the first being a collaboration with Doechii.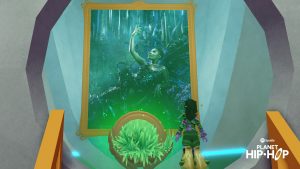 In the coming days, fans who want to interact with the hip-hop superstar can head over to Doechii's Swamp, which was inspired by her Florida roots. Upon entering, players are first greeted by mysterious swampy moss, flooded floors, and vines. As players make their way closer to the swamp princess herself, they can "persuade" Doechii (inspired by her hit track "Persuasive") to let them pass through by answering a series of questions. With the right responses, players will then be allowed to join her swamp and grow an alligator tail.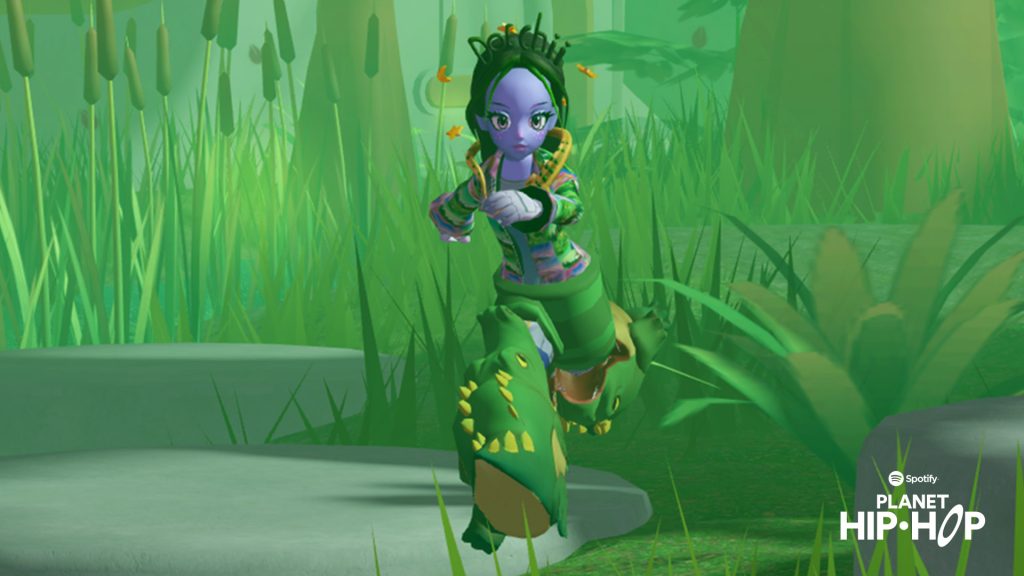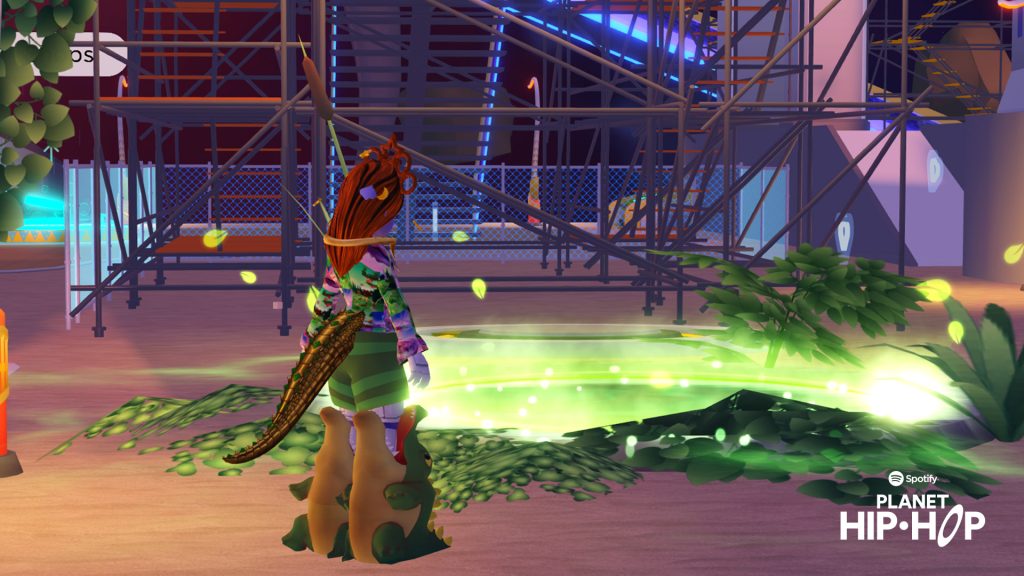 But there's a whole lot more to do on Planet Hip-Hop. When you enter the futuristic portal through the Spotify Island mainland, you'll be able to smoothly parkour your way through the low-gravity world and discover a number of different easter eggs hidden throughout the portal.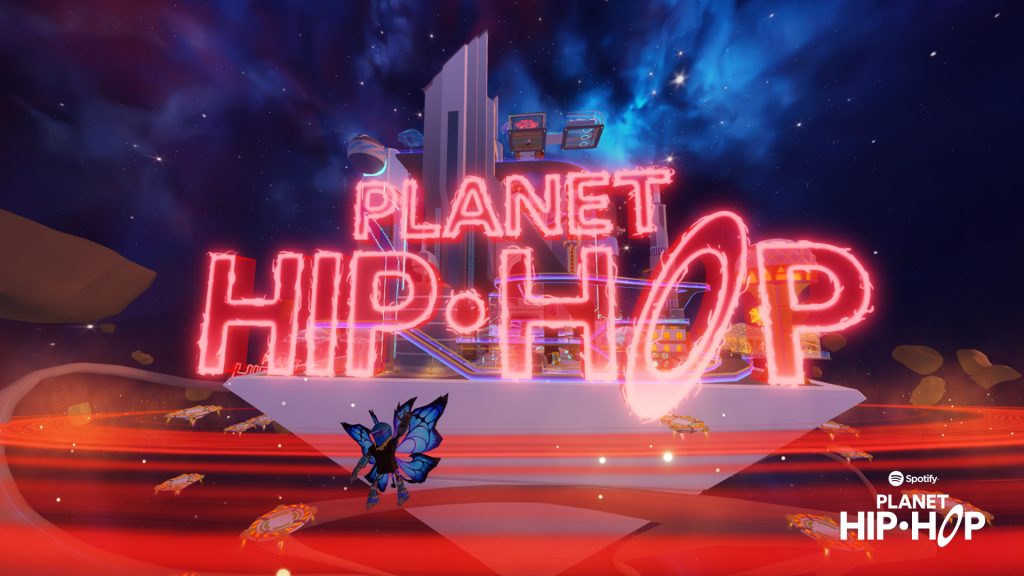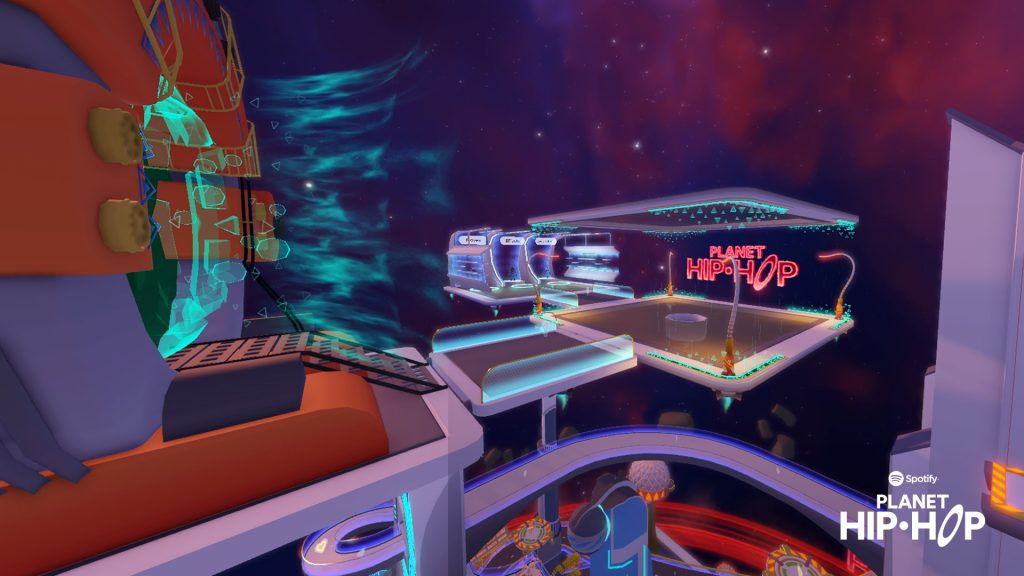 Next, you can hop over to the Speed Shop and unleash your creative spirit. Using futuristic-inspired equipment, players can personalize their own vehicle by changing the colors on different parts of the car. There will be even more customization options in the future, so be on the lookout.  
From there, you can create your own hip-hop sounds powered by Soundtrap, visit our snack bar to grab a few special treats, and discover even more easter eggs along the way. You can also snag some virtual merch, which includes exclusive clothing items, emotes, parkour effects, and custom Doechii merch. And if you like, you can even have Doechii sign your freshly acquired swag—all inspired by iconic fashion moments throughout Doechii's career. (Net proceeds from digital sales on Roblox are distributed to the rights-holders of the items.)
We can't wait for you to check out Planet Hip-Hop. And in the months ahead, we'll continue to work with artists to create more amazing experiences, so check in regularly for exciting things to come!
For additional info on Planet Hip-Hop and Spotify Island, be sure to check out our experience page on Roblox.
Looking for more futuristic vibes? Check out our Spotify Island on Roblox playlist for some virtual inspiration, and hear the inside story of Spotify Island on our For the Record podcast.