JUST DANCE
Six Playlists To Get Your Dance on From South Korea's 1MILLION Dance Studio
Based in Seoul, South Korea, 1MILLION Dance Studio originally started in a basement in 2014. It has since grown in both size and cultural significance, welcoming students from all over the world, establishing itself as one of South Korea's most-prized dance agencies, and representing some of the top dancers and choreographers in Asia and around the globe. 
1MILLION's dancers have collaborated with companies; choreographed routines for superstars; and appeared in numerous music videos, concerts, and television shows. Its frequently updated YouTube channel has over 25 million subscribers worldwide to date, and now the famed studio is ready to connect with fans on Spotify. 
To celebrate the launch of the official 1MILLION Dance Studio Spotify account, the world-renowned studio has created 1MILLION!—a special playlist consisting of fan-favorite tracks that have appeared in its videos. Tracks include "The Greatest" by Sia, "bloodline" by Ariana Grande, "SUNDOWN (ft. Justin Bieber)" by BEAM, and more.
But 1MILLION Dance wasn't content to leave fans with just the one playlist. The studio also tapped five of its brightest stars—Yoojung Lee, Bale, Woonha, KOOJAEMO, and K-Chan—to create their own specially themed playlists to help fans get warmed up, cooled off, and in a relaxed state of mind.  
Curious which tracks these top dancers keep on repeat? Let's find out.
Yoojung Lee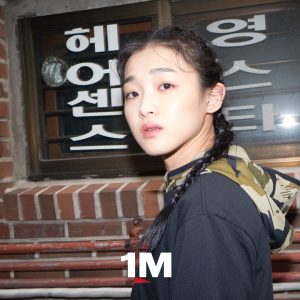 Yoojung joined the ranks of the 1MDS elite in 2015. She became interested in dance at the age of 16 and went on to immerse herself in everything related, starting with commercial dance and moving on to other genres including street-dance fundamentals.  
With her Mystery Party playlist, Yoojung shares some of her favorite daily warm-up songs, which include tracks from Shawn Mendes, BIBI, and more. 
Bale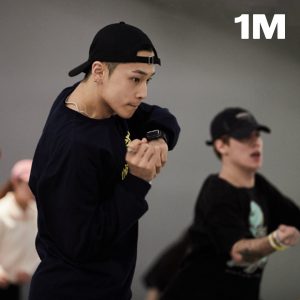 Known for winning first place in Asia's most prestigious dance competition, the Feedback Competition, Bale has been dancing since he first learned how to pop at the age of 15. He's gone on to participate in countless competitions and dance battles and joined 1MDS in 2020. 
Before class or practice, Bale likes to listen to his playlist Relax, Warm-Up, which includes hits from Khalid, Daniel Caesar, and Jeff Bernat.
Woonha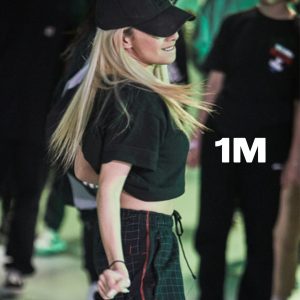 Known for her dark and gothic style of choreography, Woonha began dancing as part of her high school's junior dance club. She later passed an audition and was invited to perform with 1MILLION Dance, which led to her officially becoming a choreographer at the academy in 2019. 
With selections from Mura Masa and FKA twigs, Woonha's Low Wave playlist is equally suited for relaxing before or after dance class. 
KOOJAEMO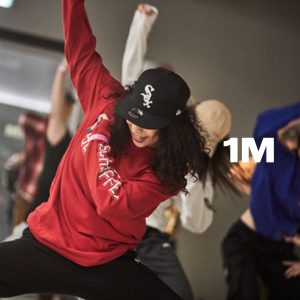 Appearing in countless music videos including Solar's "HONEY," NCT U's "Maniac," AleXa's "Xtra," and "Blue Moon" by kyungri, KOOJAEMO is one of the rising street dancers in South Korea. 
Before a 1MILLION Dance class, you need to get pumped. And KOOJAEMO's playlist All That Hip does just that, with cuts by Ari Lennox, UMI, and Sam Smith.
K-Chan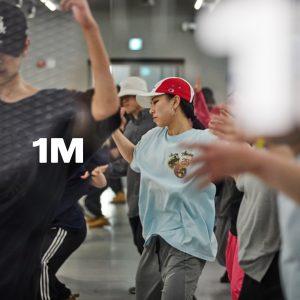 While having famously appeared in SUNYE's "Just a Dancer" music video, K-Chan is a rookie in the dance scene. He notably choreographed for K-Pop artist Hong Eunki and former BESTie member Jung Yu Ji on the hit competition show Sing Again 2 and appeared in Korea Tourism's famous "Feel the Rhythm of Korea: SEOUL" ad, which has garnered over 48 million views to date.
Get your groove on with Burna Boy, Omah Lay, and more with K-Chan's Feel Groovy playlist. 
1MILLION aims to break the barrier between dance professionals and enthusiasts to create a dance culture that is accessible to all. And now that it's officially on Spotify, fans will have a chance to stay up with all the tracks that inspire their favorite dancers.
Want to keep the dance party going? Turn ON the movement with Spotify's K-Pop On! playlist!