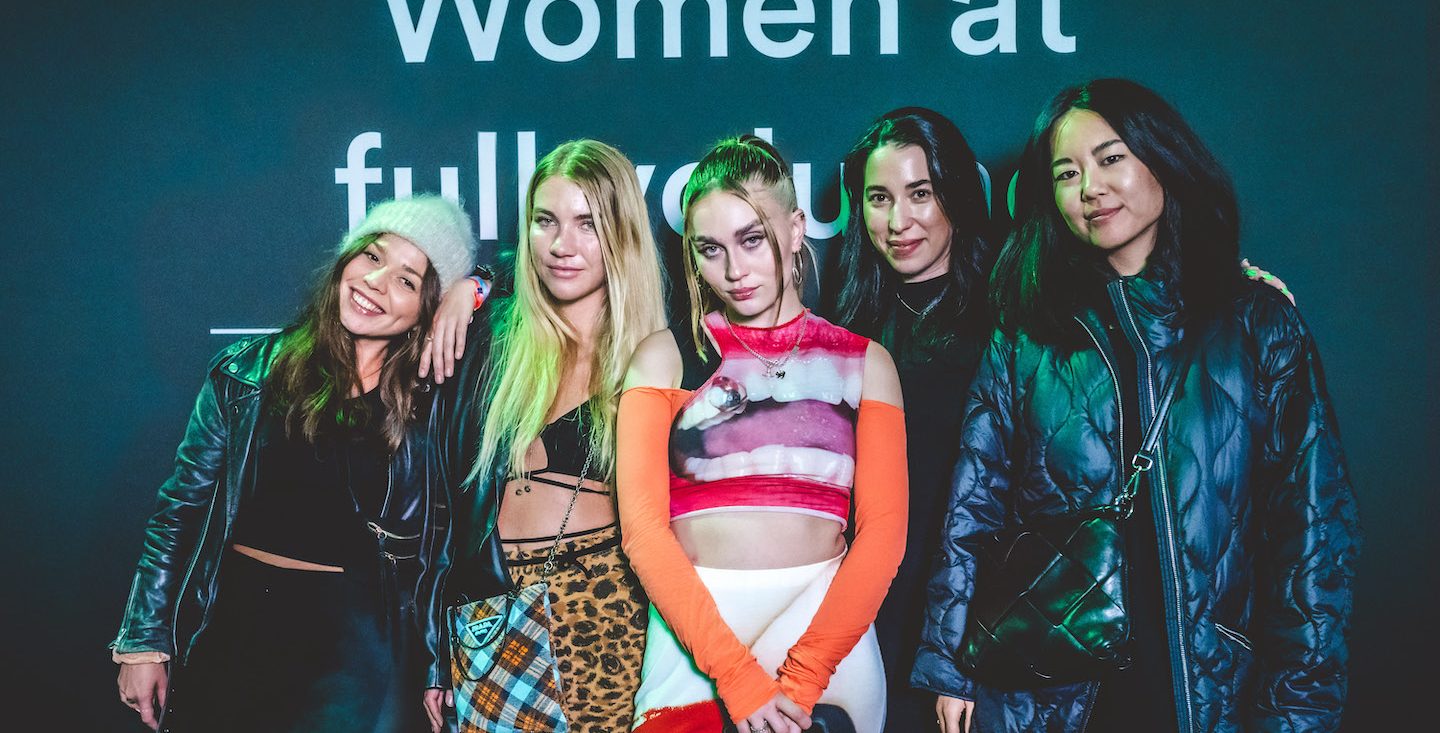 AT FULL VOLUME
EQUAL Takes the Mic at Germany's Reeperbahn Festival
Taking place over four days and serving as a forum for international talent to discuss current developments in the global music industry, Reeperbahn is the biggest club festival in Europe. Since 2006, artists, fans, and industry players from around the world have gathered in Hamburg for the event.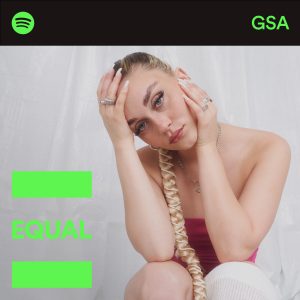 For this year's Reeperbahn Festival, Spotify celebrated its EQUAL Global Music Program. EQUAL aims to combat gender disparity in the music industry by amplifying and celebrating the work of women creators around the world.
At the festival, Spotify hosted a series of concerts to showcase the talents of German EQUAL artist LEEPA (who is also the EQUAL artist of the month for September), Sofia Portanet, and Ebow. "It was exciting to have three great artists perform at the internationally renowned event," shared Conny Zhang, Spotify's Head of Music for the German region. "At the same time, this showcase demonstrates, once more, the importance we place on promoting diversity in the audio industry at Spotify." 
Ahead of their performances, we caught up with two of the artists, LEEPA and Sofia, to learn more about their careers and experiences.
What has your experience in the Spotify EQUAL program been like up to now? 
LEEPA: It's been great, but a bit surreal. It's also been a lot of work, so I think I'm in super tunnel mode and will have to wait for the most intense part to be over to really realize it happened.
How does it feel to be part of the Reeperbahn showcase?
LEEPA: My reaction is disbelief, a great deal of perfectionism kicking in, and gratefulness. Other people's reactions have been great too. It's interesting because I've also gotten a lot of international reactions that were super positive, which was both super interesting and nice.
What's been the most pivotal moment of your music career so far?
LEEPA: I think this week has been super defining. Having two shows as big as Reeperbahn Festival and Lollapalooza in combination with the EQUAL campaign in one week is the ultimate test, and I think this whole year has led up to this point. And successfully getting through it will be very defining for my career, and also essential to my confidence as an artist.
What's next for you? 
LEEPA: A little break and lots of music making. 
How would you like to see greater gender representation in the music industry?
LEEPA: More female technicians and more female producers!
How does it feel to be part of the EQUAL Reeperbahn showcase?
Sofia: I'm really excited about this showcase! I think it's great and really important that Spotify is setting a sign for gender equality in the music industry. The fact that the EQUAL playlist and showcase have been brought to life is an indicator of a big issue in the music industry, and it's good that this topic is getting more attention though this. Being a powerful streaming platform, it's great Spotify is assuming their part of the responsibility in this matter by creating more visibility for female artists and helping to widen female artists' audience. Having the opportunity to play live and be part of Spotify EQUAL myself is therefore extra exciting and makes me really proud! On top of this, I love playing at the Reeperbahn Festival. It's a very dynamic and diverse festival, and I love to meet people and discover new artists here.
What's been the most pivotal moment of your music career so far? 
Sofia: Winning the Best Newcomer Award at the VIA – VUT Indie Awards at Reeperbahn Festival last year (2021). In my opinion, recognition shouldn't ever be the goal, but it does encourage and give a lot of strength to keep on working hard! It was a really joyful moment and I feel really, really grateful for it.
What's next for you? 
Sofia: Quite a few things actually. I'm preparing my upcoming single release for the beginning of November. The song is called "UNSTOPPABLE" and it's about empowering people to keep believing in themselves no matter what! There will be a music video for it, too. Also, I'm preparing for my upcoming tour that starts mid-November until the 8th of December. It's the headline tour of my latest album Freier Geist, which we had to postpone three times already. But this time, it's finally going to happen! I'd recommend getting your tickets now. And last but not least, I'm working on my new album. I can't wait to tell you everything about it very soon!
How would you like to see greater gender representation in the music industry?
Sofia: Despite all efforts in the past years, the music industry continues to be a super male-dominated industry with big gender inequality. First of all, it would be really important for everyone to understand that women don't want to have special treatment; we just want to be treated no differently than men. That means we need to have just as many opportunities to prove ourselves, to get experience, to be respected, and to be treated equally. And equal treatment means equal representation in any sector of the music industry! May it be as an artist, songwriter, producer, or executive. In the long run, for me, equal treatment will no longer mean having "women panels" or "female music festivals." It will just mean that women will equally be represented in any festival, any panel, any company. And don't get me wrong, it's great to have "women only" events or organizations as it raises the attention on the issue, but it's important that women don't feel stigmatized with this topic either, but integrated into the system instead.
Want to hear more from these powerful women artists? Check out the Spotify EQUAL GSA playlist.