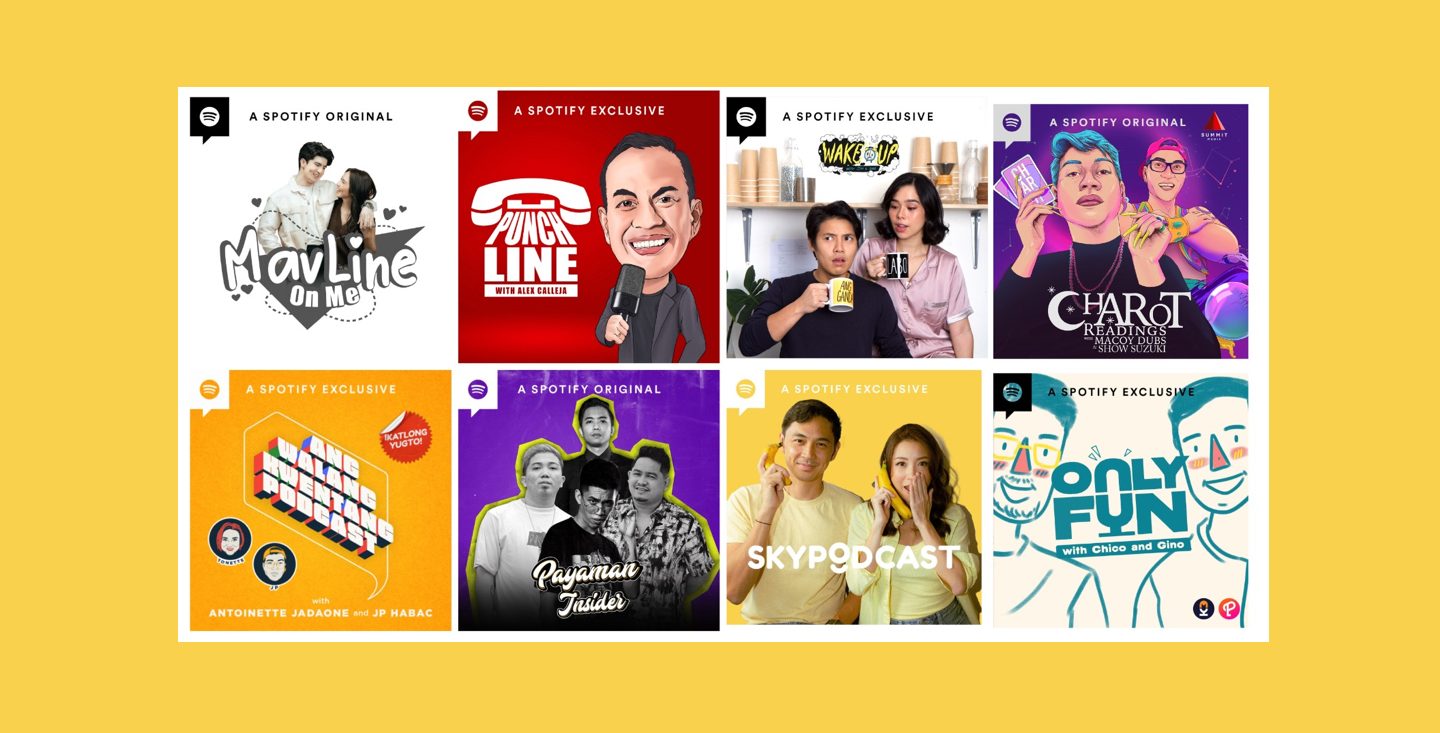 THE GIFT OF GAB
The Philippines Keeps the Conversation Going as Podcast Popularity Rises
The power of podcasts continues to grow as Filipinos both home and abroad regularly tune in to laugh, learn, and listen to a wide range of local voices. From the weekly stories of love in Barangay Love Stories and touching tales of life in Dear MOR: The Podcast to all things astrology at Charot Readings with Macoy Dubs & Show Suzuki and the intimate conversations found in skypodcast, the Philippines is a hotbed of local audio talent, and listeners can't get enough.
Whether the topic is hugots in life or getting a quick comedy fix, Spotify podcasts in the Philippines have seen more than 60% growth in listenership over the last 12 months, with local shows leading the charge.
"We are thrilled that our growing range of Spotify podcasts entertains Filipinos and connects them to creators and content," said Carl Zuzarte, Spotify's Head of Studios for Southeast Asia. "This serves as a motivation for us to continuously innovate and uplift creativity in the Philippines."  
As part of Spotify's first Creator Mixdown in the Philippines earlier this month, a panel of creators from top Spotify-hosted shows MavLine on Me, Paano ba Ito, and Ang Walang Kwentang Podcast gathered in Manila to talk about the future of Filipino programming, the importance of championing creative local audio, and creating a community through shared experiences.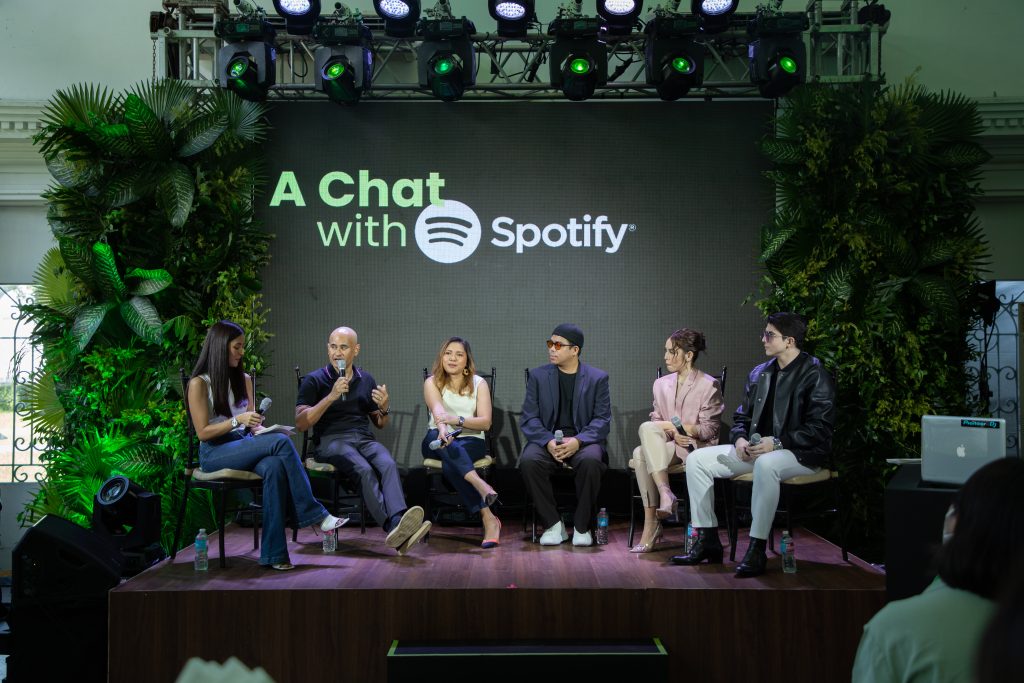 "It's important to us that our podcasts sound—and feel—like a conversation among best friends," said Antoinette Jadaone, who cohosts Ang Walang Kwentang. "When we did the podcast, it started out as a creative outlet, and people started listening, even those we don't know. And eventually it became a community. Even if you're a listener, you find a friend in a podcaster."
The panelists were also in agreement that partnering with Spotify is key to amplifying the voices of Filipino talent across the country and the world.
"I think it's really an awesome opportunity," shared Mavy Legaspi, cohost of MavLine on Me. "You get to see a different perspective on public figures or growing creators in the Philippines that gives us a platform to reveal more of ourselves."
With this tremendous growth in listenership, we can expect more shows on the way as Filipino creators start sharing both their creative visions and their opinions knowing that there will be more than enough people eager to listen.
Find out what everyone's talking about by joining Kryz and Slater as they talk about life, relationships, and family in skypodcast.