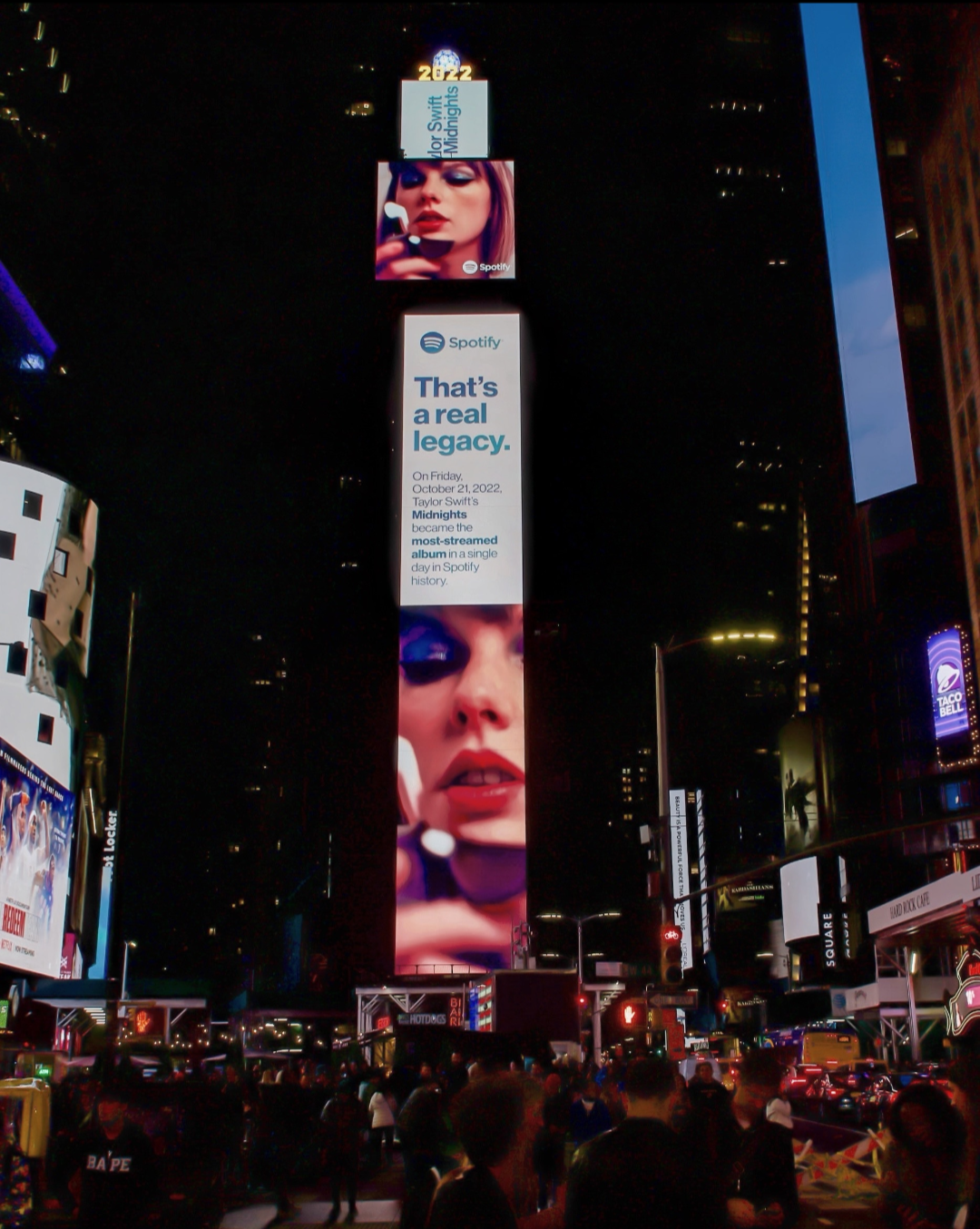 SWEET EVERYTHING
Taylor Swift Breaks Two Records With 'Midnights,' Becoming the Most-Streamed Artist on Spotify
As the clock ticked closer and closer to 12 a.m. on Friday, October 21, Taylor Swift fans around the world waited with bated breath. Her 10th studio album, and fifth in just over two years, was set to drop.
At midnight, fans were rewarded, and the aptly named Midnights was immediately consumed by devotees worldwide. The highly anticipated album has already broken two records on Spotify.
On October 21st, 2022, Taylor Swift's Midnights became Spotify's most-streamed album in a single day, and Taylor broke the record for the most-streamed artist in a single day in Spotify history.
Congratulations to the lyrical "Mastermind"!
Leading up to the release, Spotify and Taylor teamed up to reveal lyrics from Taylor's album on different billboards around the world. Now that the album has arrived, fans are diving headfirst into the singer-songwriter's words for themselves. 
If you haven't already, (or maybe are about to do so for the 100th time), stream Midnights below.