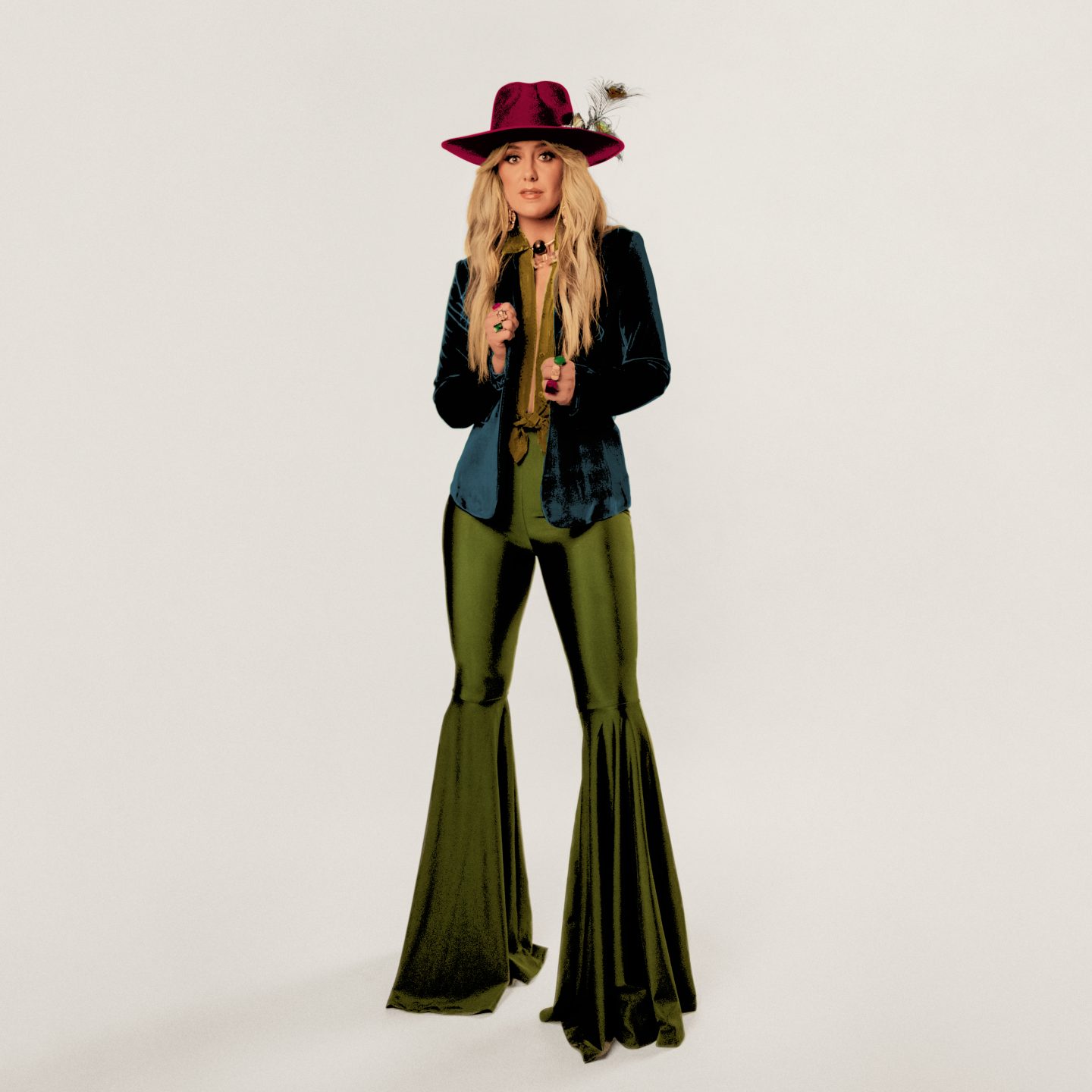 NOMINATIONS & NEW ALBUMS
Country Newcomer Lainey Wilson Racks Up Accolades and Releases an Enhanced Album on Spotify
This isn't Lainey Wilson's first rodeo. Though, in fact, she's set to perform at this year's National Finals Rodeo in December. But back to the music—the country star has been appearing on stages since she was a kid and released her first album when she was only 22.
With a sound that blends throwback country and a bit of modern flare, Lainey's no stranger to the charts, and she's seen her name stamped across a series of accolades and nominations. She's a six-time Country Music Award (CMA) nominee and was crowned this year's New Female of the Year by the Academy of Country Music (ACM). She's also "Breakout Artist of the Year" for Country Music Television (CMT).
Fans fell in love with her track "Things A Man Oughta Know," which landed her her first number one and was ACM's 2022 Song of the Year. She also collaborated with country star Cole Swindell in his song "Never Say Never," which has racked up more than 31 million listens on Spotify.
Lainey is releasing her new album, Bell Bottom Country, with an enhanced version where fans can hear Lainey talking through the creation of her album, working with her producer, Jay Joyce, and more. For the Record caught up with the Louisiana native to learn more about what fans can expect from the release.
What's something you want fans to know about the creation of your new album, Bell Bottom Country?
I want fans to know how much of a labor of love this project was. Before these songs were written, they were experiences and stories. Before these songs were recorded, they were vulnerable, raw words and melodies that my cowriters and I recorded as rough demos, or even just voice memos on our phones. Before the final versions on my record existed, the voice memos and demos were reimagined and produced by my mad scientist of a producer, Jay Joyce, who was leading a group of incredible musicians. I want fans to know that a lot of people put their hearts into this record, and that's why it turned out to be so special. I'm so proud to be surrounded by people who give me the freedom and support to do my thing. Acceptance is a special feeling. I hope they feel some of that when they're listening to this record.
You've had a stellar year and now you're the most-nominated artist at the upcoming CMA Awards. Was there a particular nomination you were most surprised or excited by?
Well the thing I'm most surprised about is being the most-nominated artist. I'm still trying to wrap my head around it. But after that, I would say I'm most surprised about the Album of the Year and Female Vocalist of the Year nominations. In my opinion, Album of the Year is the most overarching, highly regarded award since it isn't gender dependent and it recognizes so many creatives' contributions to the project. 
Do you have a process or any rituals around songwriting? What about recording? 
I've got a little "hook book" note I keep on my phone that is just a running list of song ideas. I usually run through a couple ideas in my hook book at the beginning of a cowrite, unless one of the other writers comes in with a specific idea. When we get into the studio, I don't really have any rituals for recording days. But on days I'm putting down vocals, I do some vocal warm-ups and sip some whiskey to loosen up. 
How was it working with Spotify on the Enhanced Album?
Getting to work with Spotify to turn this into an Enhanced Album was just a thick layer of icing on the cake. I feel like I'm giving y'all a project that's a lot to digest in the best way, so it's awesome that Spotify's Enhanced Album allowed me to explain some of it to y'all as you listen. 
What's a piece of advice you have for other up-and-coming artists?
Don't do it!! Ha ha—just kidding. Kind of. I would say, make sure you can't imagine yourself doing anything else. If you can, you might want to go do that. It's been a hard journey and a lot of work, but if you love it as much as I do, it's all worth it. 
What's next for you?
I've got the CMA Awards coming up. Then we've got the Yellowstone Season 5 premiere a few days after that. Crazy! I'll be in the first episode of the season airing November 13. We've also got a string of shows out west in mid-November, followed by my first week off since January to celebrate Thanksgiving, and we'll then head to Las Vegas for the National Finals Rodeo! Then we blink a few times, celebrate the holidays, and make our way back out west to start my first headline tour in Spokane, Washington, on January 4! 
Give Lainey's new enhanced album a listen here.