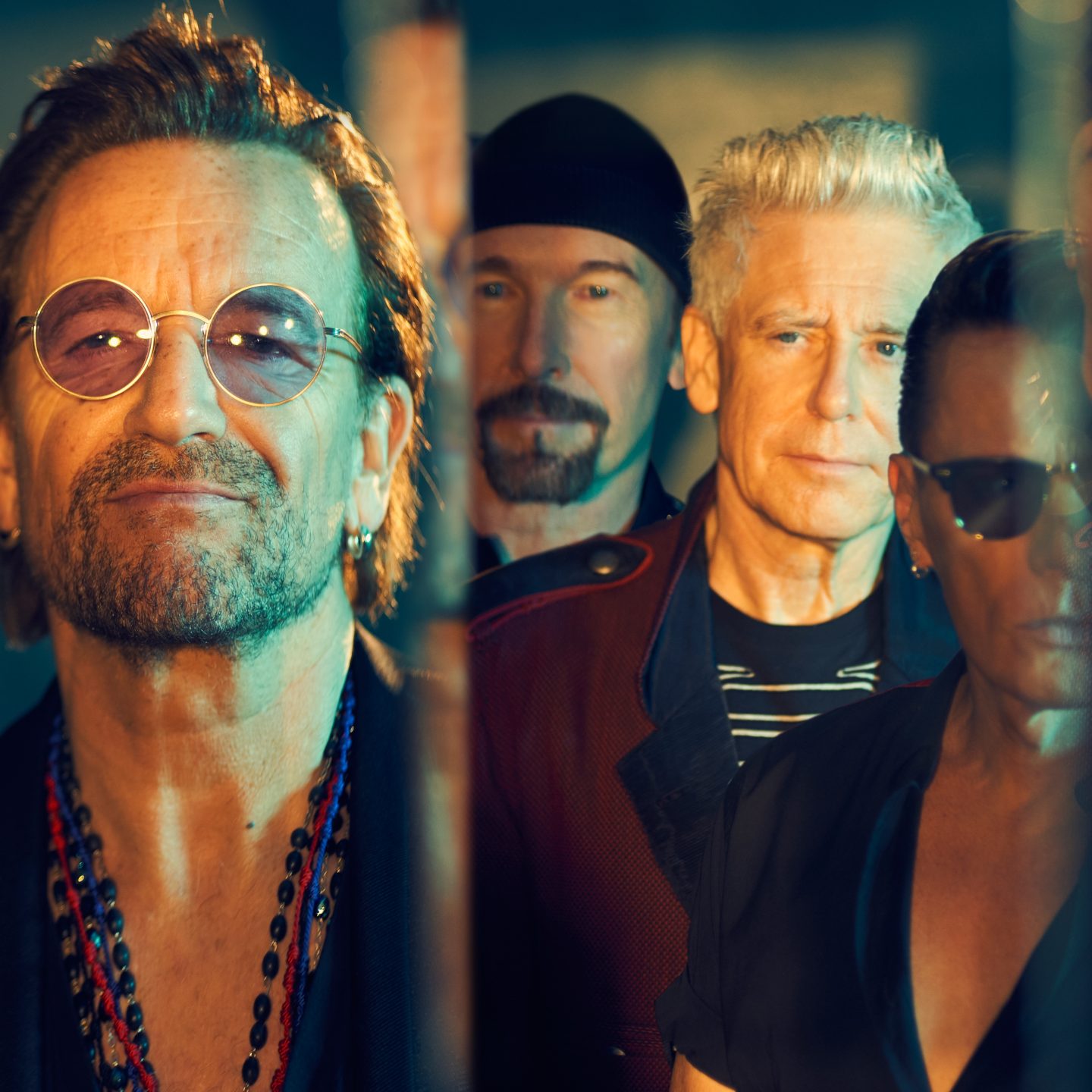 IN HIS OWN WORDS
Listen to U2 Frontman Bono Reflect On His Life as an Artist and Activist in His New Memoir 'Surrender'
Earlier this year we launched audiobooks on Spotify so that alongside music and podcasts, we can give fans another way to enjoy audio in one convenient place. Now, we're thrilled that Surrender: 40 Songs, One Story, the new memoir from U2 frontman Bono, is available on Spotify as an audiobook. 
As the lead singer of one of the most iconic rock bands ever, Bono has led a whirlwind life touring the world to perform for millions of fans. But with the release of his new memoir, the artist, activist, and musician is taking a moment to pause and reflect on his experiences.
Narrated by Bono himself, each of the 40 chapters in Surrender is named after a U2 song. The  book takes readers on a journey that looks back at how Bono's friends, family, and faith have shaped his upbringing in Dublin, the global success of U2, and his decades of work fighting AIDS and poverty. 
That's why, for fans who want to go deeper into the life of Bono, we've created a special U2 destination that showcases the audiobook and U2's catalog of albums all in one place. On top of that, listeners will also find the playlist This Is U2, with select songs that showcase the 40 featured songs in Surrender. 
Bono said that his creative process for the memoir allowed him to express himself in a different way.
"When I started to write this book, I was hoping to draw in detail what I'd previously only sketched in songs. The people, places, and possibilities in my life. Surrender is a word freighted with meaning for me," Bono said. "Growing up in Ireland in the seventies with my fists up (musically speaking), it was not a natural concept. A word I only circled until I gathered my thoughts for the book. I am still grappling with this most humbling of commands. In the band, in my marriage, in my faith, in my life as an activist. Surrender is the story of one pilgrim's lack of progress . . . with a fair amount of fun along the way."
Fans in search of even more background on the creation of Surrender can also check out our most recent episode of Discover This, which features an interview with Dan Zitt, who is the Senior Vice President of Content Production at Penguin Random House Audio Publishing Group. In the episode, Dan not only talks about his experiences working in the audiobook industry, but also shares a few stories about working with Bono on the recording sessions for Surrender.
To help listeners discover the audiobook and the new U2 destination, the mobile version of Spotify will feature a banner on Home that will take listeners directly to the hub until November 10. Listeners will also be directed to the audiobook from the U2, Bono, and This Is U2 pages between November 7 and November 27. 
Catch up with all of Bono's greatest hits with our playlist This Is U2: