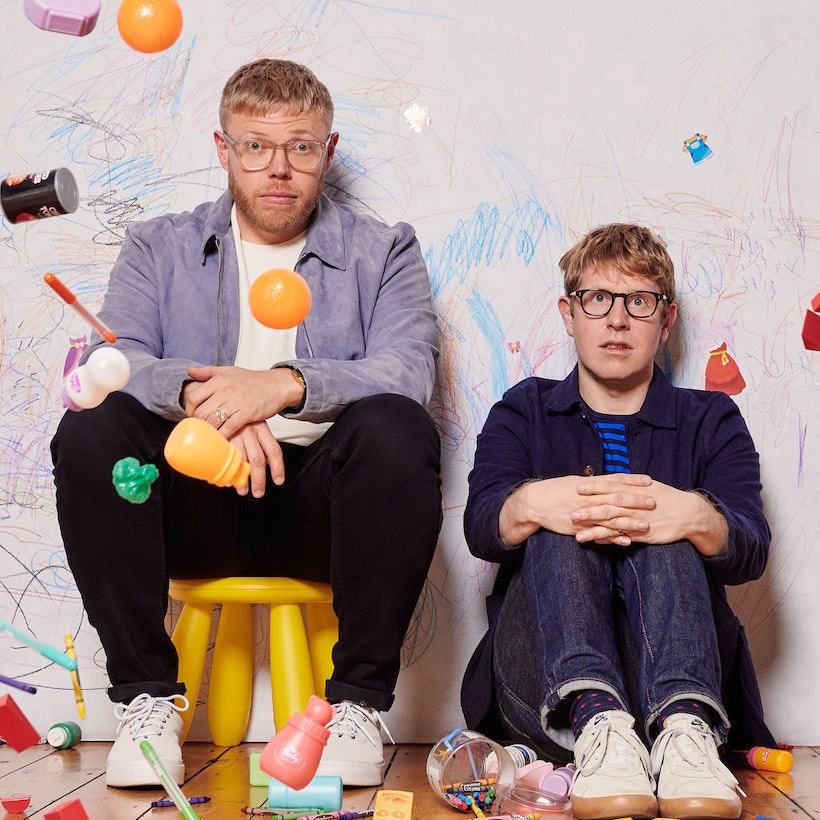 STRAIGHT OUT OF THE UK
Keep It Light Media Joins Megaphone, and 'Parenting Hell' Becomes a Spotify Exclusive
Since 2015, Megaphone has been at the forefront of innovation as one of the world's leading podcast publishing platforms. Now, Spotify's Megaphone is expanding with the addition of podcast network Keep it Light Media. 
This partnership means that the podcast network, home to popular shows like Alan Carr's 'Life's A Beach' and Wolf and Owl, will have its podcasts hosted on Megaphone, and distributed on and off Spotify. Its shows will become part of the Spotify Audience Network, our audio-first advertising marketplace that allows advertisers of all sizes to connect with listeners across a broad range of content on and off Spotify using audience-based targeting tools.
"We are delighted that Keep It Light Media has chosen Megaphone by Spotify as its podcast platform of choice," shared Chelsea Bradbury, Head of U.K. Publisher Partnerships for Megaphone. "With our differentiated offering for podcast publishers, we're more than excited to be able to work with Keep It Light Media and its incredible podcast catalog to help grow its business and unlock more advertiser demand."
Along with this new partnership, Spotify is excited to announce that the Keep It Light Media podcast Parenting Hell, from comedians Rob Beckett and Josh Widdicombe, will become exclusive to Spotify. The show has resonated with listeners, amassing more than 55 million downloads since its launch in 2020. Episodes find Rob and Josh offering funny, relatable takes on their misadventures in parenting. "The best thing about podcasts for comedy is that it's far more personal and far more immediate than television or radio or all these other things," explained Josh. "And that's because you're actively deciding to put it on, and it feels like a personal experience with the people [hosting]." 
With this new partnership, Parenting Hell will be shared with the millions of listeners who come to Spotify for their podcasts. "Spotify has studios we can use in town, which is really helpful, rather than rickety offices that we do in other jobs," said Rob. "So it's enabled us to prioritize it and make sure that it comes out every Friday, every Tuesday, without fail. Plus, it's free and there's no paywall. So that really excited us about joining up."
Check out the latest episode of Parenting Hell below.