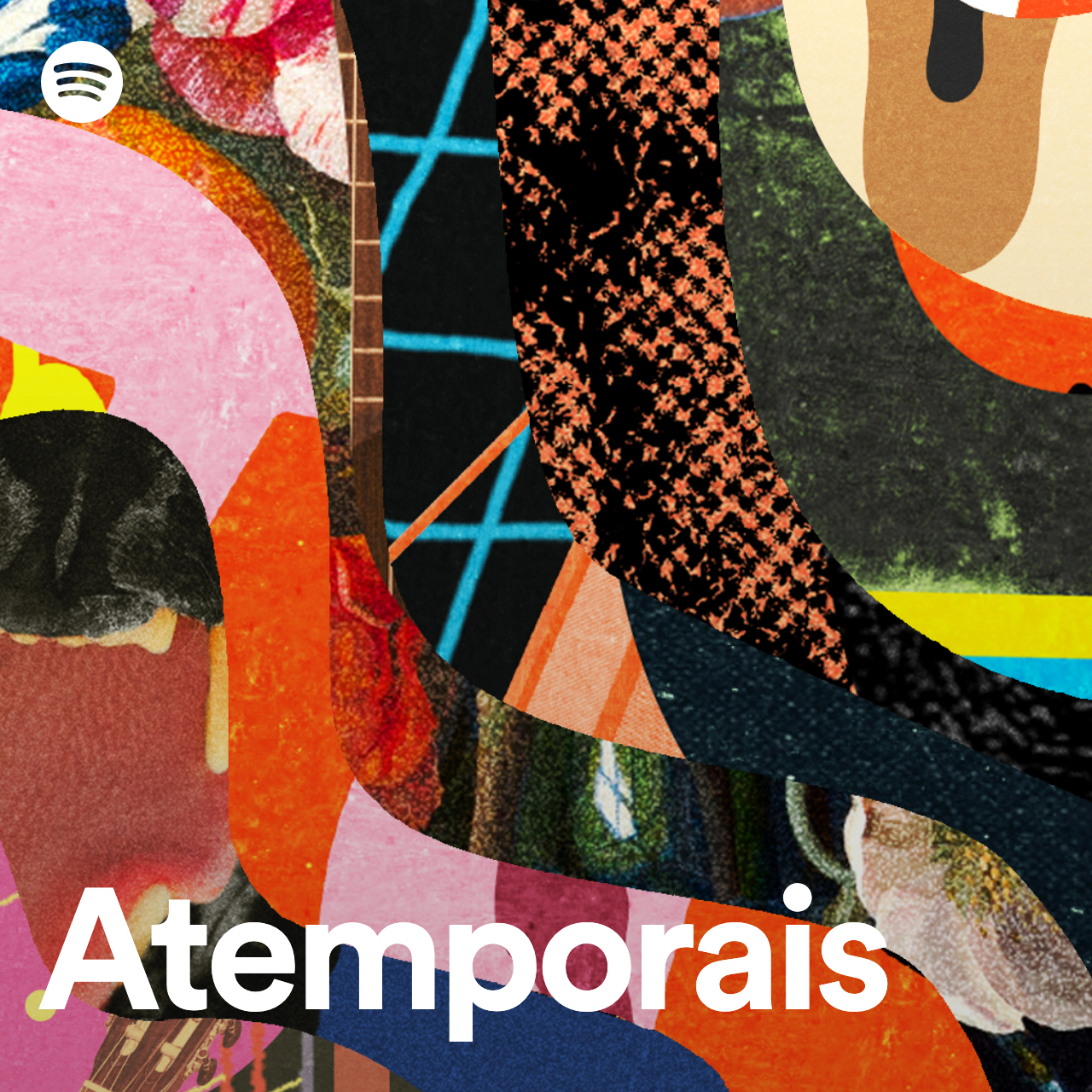 BETTER WITH AGE
Discover the Enduring Legacy of Brazilian Music With Our New Spotify Singles Series 'Atemporais'
This year, four of Brazil's most iconic musicians—Caetano Veloso, Gilberto Gil, Milton Nascimento, and Paulinho Da Viola—all celebrated their 80th birthdays. As a way to commemorate this remarkable milestone and pay tribute to their many contributions, we launched a new series of Spotify singles we're calling Atemporais.
The aim of Atemporais—which translates to "timeless" in English—is to bring generations together by taking two classic songs from each of the four artists and having eight of Brazil's most talented artists record covers. We teamed up with Pabllo Vittar, Linn da Quebrada, Djonga, LUDMILLA, Marina Sena, Mari Fernandez, Criolo, and Emicida to honor each of the legends by releasing the following singles:
Caetano Veloso
Mari Fernandez – "Você Não Entende Nada"
Marina Sena – "Da Maior Importância"
Milton Nascimento
LUDMILLA – "Maria Maria"
Djonga – "Travessia"
Paulinho da Viola
Emicida – "Não Quero Vingança"
Criolo – "Argumento"
Gilberto Gil
Pabllo Vittar – "Back In Bahia"
Linn da Quebrada – "Babá Alapalá"
On each of the eight songs, the artists have taken the original songs and reimagined them in their own unique style. And for fans who want to dive deeper into the greatest hits of Caetano, Milton, Paulinho, and Gilberto, we've rounded up some of our favorite tracks and added them to our Atemporais playlist. 
With these singles, we're giving different generations of music fans around the world a new way to appreciate these musical pioneers and something new to love.  
Ready to experience the timelessness of Brazilian music? Stream our Atemporais playlist below: