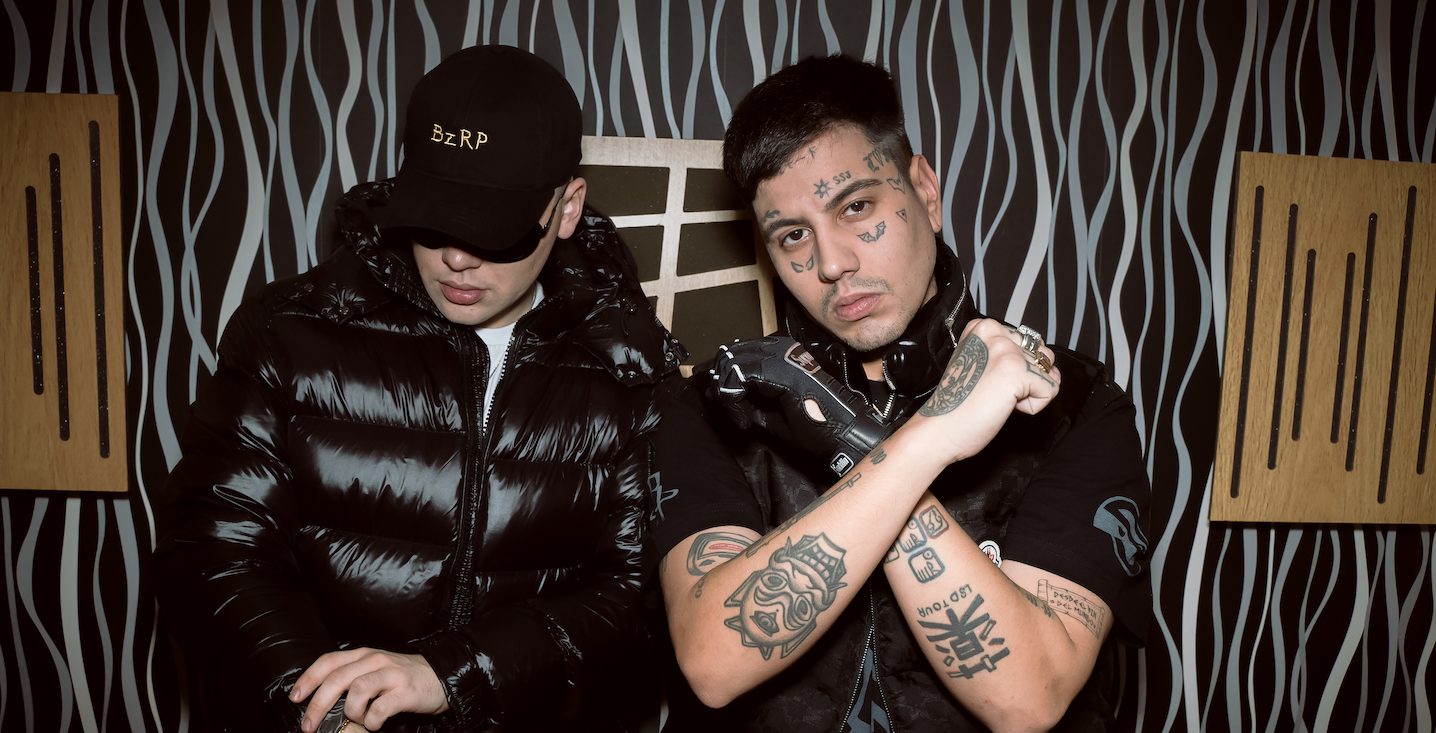 50 TIMES OVER
Fans Worldwide Can Now Stream Duki and BZRP's Session—And Watch Spotify's Exclusive Video
Like so many artists of his generation, Bizarrap started out as a "bedroom producer" making beats over a capella freestyles and remixes of local trap artists using inexpensive tools and self-taught production. But the Argentinian 24-year-old has gone well beyond that, creating a name for himself on the global production scene by collaborating with artists from around the world. 
Thanks to the Bizarrap Freestyle Sessions, which he started in 2014, BZRP is now heralded as the first Argentine artist with the most songs featured in the Spotify Global Top 200. His collaborators include Villano Antillano, Nicky Jam, Snow Tha Product, NATHY PELUSO, and many more. 
Now BZRP has reached more than 50 freestyle sessions, and to celebrate, he's collaborated with the number-one artist from Argentina: Duki. Duki listeners may remember the artist's dismissal of the idea in 2019. But after a few years of fans' urging and requesting the collaboration, the two artists promised to do a session together if the Argentinian National Team became Copa América champions. (Spoiler alert: The team won in 2021). 
After spending a year finessing the single, "Duki: Bzrp Music Sessions, Vol. 50" is here—just in time for the next-biggest football event for Argentina and the world.
In honor of the milestone collaboration, we also released an exclusive video set in Biza's home studio. We personified iconic elements from Biza's studio such as the wallpaper, mic, synthesizer, and speakers by giving them the voices of Spanish streamer IBAI, Southern Cone's most prominent streamer, Coscu, Mexican YouTuber Luisito, and Argentinean journalists Morena Beltran and Julio Leiva, chatting as they eagerly anticipate the 50th session.