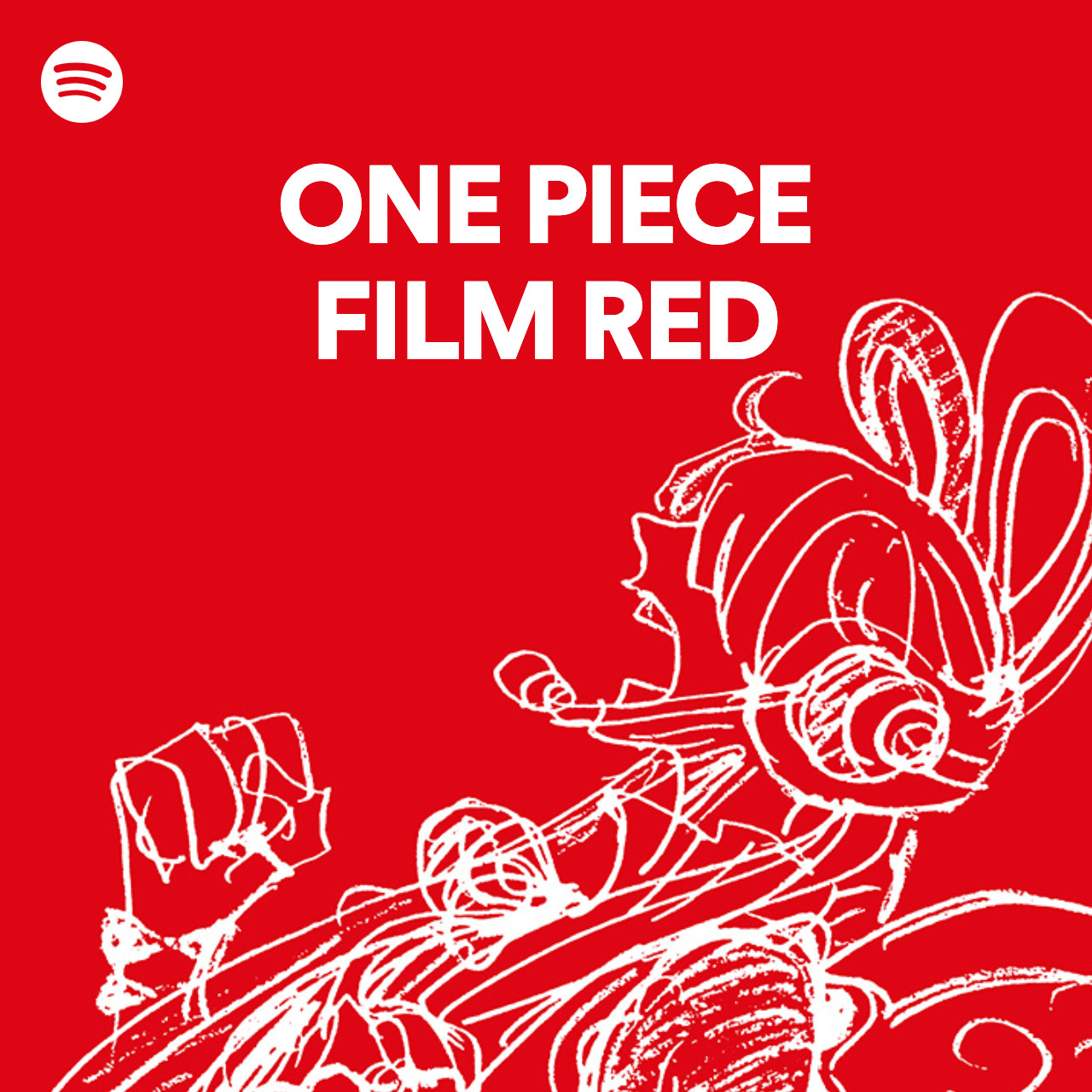 STRAW HAT PIRATES
High Streams on the High Seas as Spotify Launches the Official 'One Piece Film: Red' Playlist
Anime fans rejoice! The release of One Piece Film: Red, the 15th film in the massively successful One Piece franchise, has finally made it to North American screens. One Piece is the iconic manga and anime series that has been going strong since the late 1990s. From movies, countless spin-offs, toys, video games, and even live-action series, it is unquestionably an international sensation.
Spotify has done our part to share the love for one of Japan's largest media exports by launching the official collaboration playlist, ONE PIECE FILM RED, to celebrate the release of the film.
The One Piece series follows Monkey D. Luffy, a young man made of rubber. Inspired by his childhood hero, the pirate Red-Haired Shanks, he sets off on a journey to find the mythical treasure known as the One Piece and proclaim himself the King of the Pirates. Along the way he makes a crew of friends and more than a pirate's share of enemies. 
Featuring the life and adventures of the world diva Uta, One Piece Film: Red also has a heavy musical component that Spotify Japan was able to highlight with the launch of the film's official enhanced playlist. In addition to the soundtrack, the playlist features audio liner from Monkey D. Luffy, seven songs sung by the main character Uta (accompanied with 8-second looping videos), and a storyline that shows the link between the film's song and story. Additionally, Spotify original podcast Spotify ANIZONE discusses the film in special features included in the playlist.
Featuring songs from Ado, BUMP OF CHICKEN, and Avril Lavigne, the playlist received a lot of attention in Japan, but Americans proved to be even hungrier for One Piece content. New Yorkers were hyped to see a billboard at Penn Station ahead of the film's release, and streams in the playlist have risen  32.7 times in the U.S. as of November 5.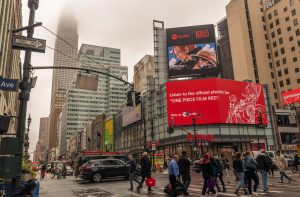 Since its Japanese debut in August, One Piece Film: Red has become the highest-grossing film of the One Piece series and the sixth-highest-grossing anime of all time in the country. North American audiences were similarly wild for the movie upon its release from the anime streaming site Crunchyroll earlier this month.
Have a taste for treasure? Set sail for adventure with the official One Piece Film: Red playlist: