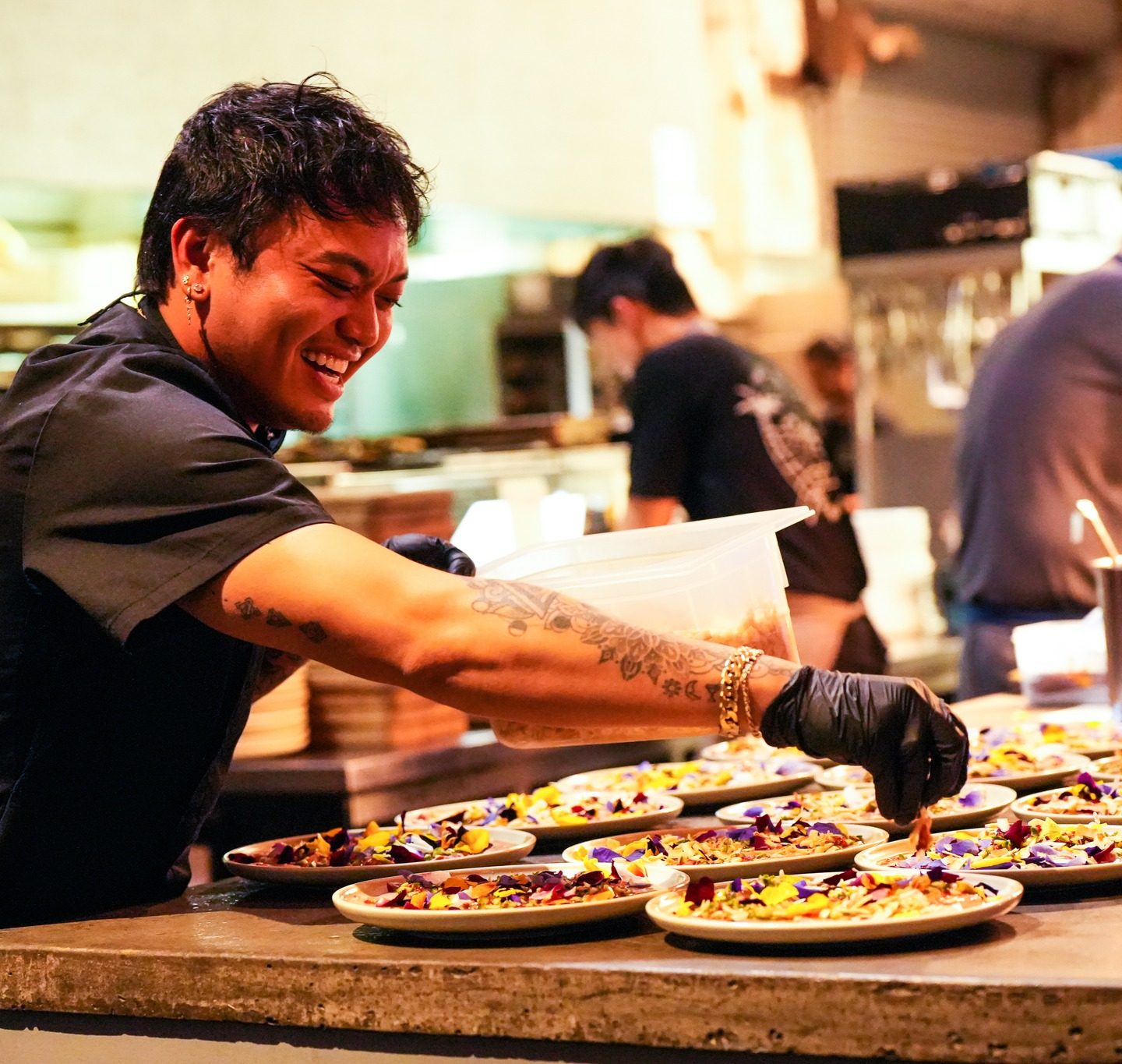 THE PLAYLIST & THE PALATE
Spotify Advertising Creates Multisensory Spotify Suppers With Stellar Chefs and Talent From Across the Globe
Music influences every aspect of culture—touching style, cuisine, and much more in between. So when it comes to gatherings hosted by Spotify Advertising, audio is just one standout feature. 
Take our Spotify Suppers series. These dining experiences, which began in 2016, bring together executives and brand and advertising partners for a multisensory evening to remember. Complete with the best minds, performances from local artists, and an irresistible menu curated by top chefs, these evenings have become a staple of our brand and a hot invitation to look out for.  
Setting the table
Behind each Supper is true intentionality, with our internal team researching the food and culture of the region we're hosting in. "The nucleus of Spotify Supper is a bringing together of two things all cultures enjoy as a commonality—great music and great food," says Alice Smith, Senior Manager in Experiential and Content Production. "It's something our guests can connect with us over as a brand, and with each other." 
Suppers are unique to each market, so Alice's team has produced everything from intimate sit-down dinners with an acoustic artist set (Tom Walker performing in London with a dinner curated by Mark Hix in Tramshed, for example) to a 700-attendee-strong supper in Las Vegas with pop-up food stations from acclaimed chefs including Kwame Onwuachi, Charlene Badman, and Tim Hollingsworth, and with an epic performance from Ludacris. "It's very much a literal sliding scale and the vibe can range from an intimate and exclusive experience to a high-profile, high-energy concert," Alice says.There's one constant: Attendees understand the connection between the playlist and the palate. Past culinary masters like Top Chef champion Kristin Kish and Junior Bake Off host and pastry chef Ravneet Gill have given For the Record their advice for mixing music with any meal. And as the Suppers have filled the minds and stomachs of our guests, they've also become a true staple of our advertising business, celebrating milestones like our growth in Southeast Asia.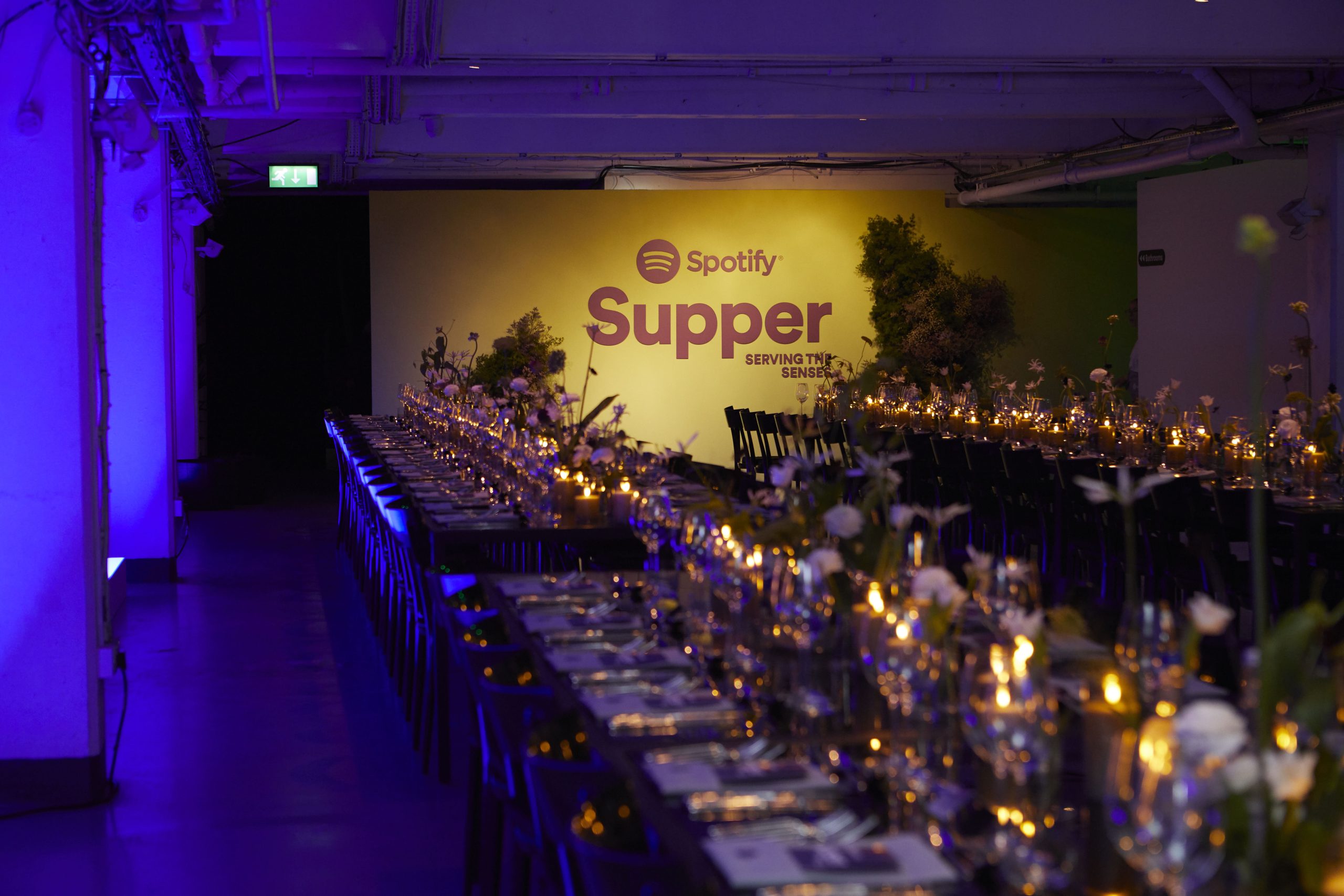 Mixing it all together
This fall in London, Alice's team created "The Sensation of Supper," a tactile tablescape where guests could touch different ingredients and food items, which turned into instruments for them to play. This ultimately culminated in a Supper soundtrack curated by all the guests. Food service was done by the talented James Cochran, a London-based chef and winner of The Great British Menu, at his 12:51 restaurant in Islington. James, a massive music aficionado, has his own take on the merging of the food and music, which he served up at the Spotify Supper: Serving the Senses, where U.K. pop sensation Self Esteem performed.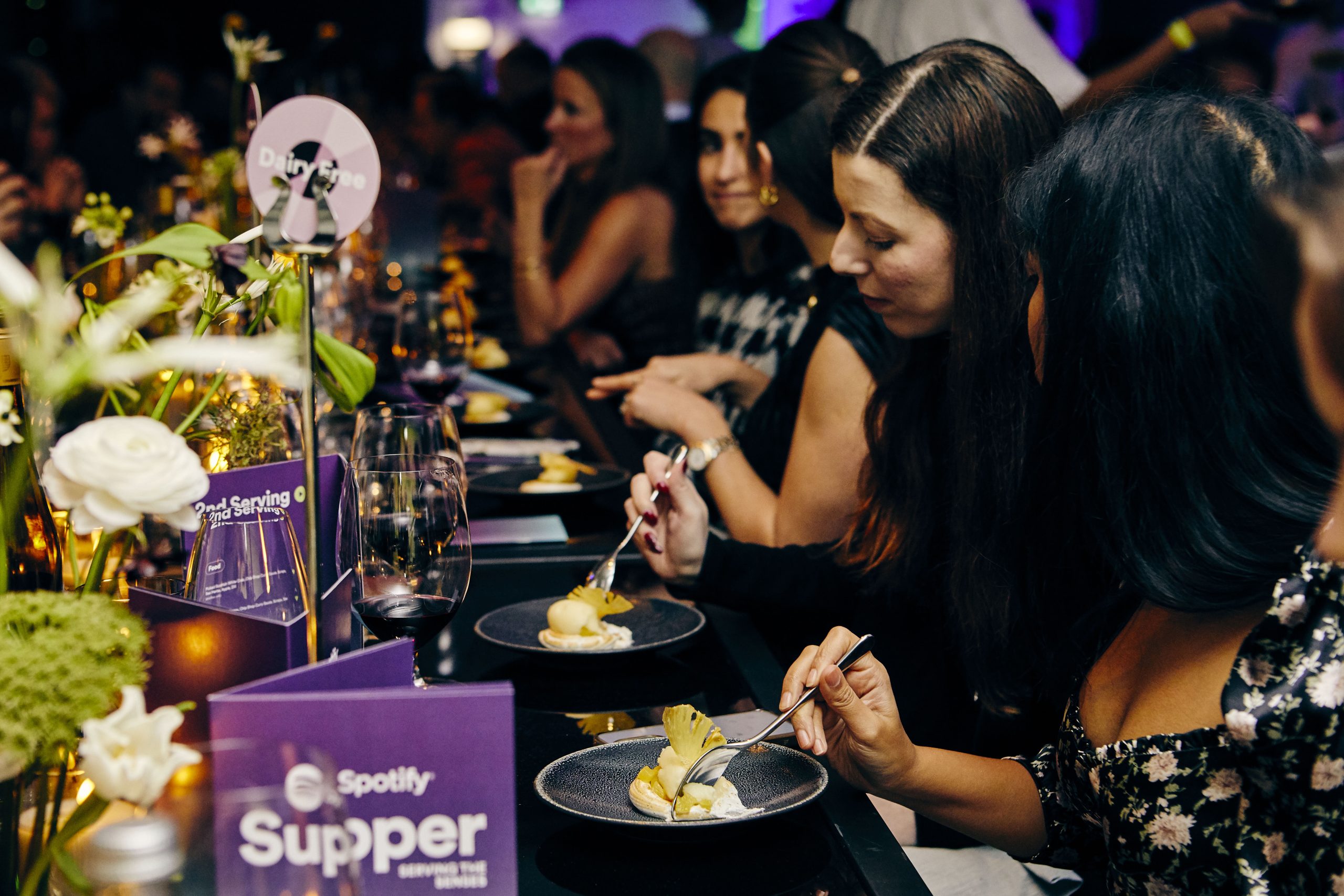 "They each have that magical quality—that a particular dish or the first opening beats of a song can immediately evoke a memory," says James. "Pairing them makes them even more emotion inducing, or helps create long-lasting memories for the future. I always think the best example of this is falling in love—both music and food take on more meaning than they do individually, and the two combined create something truly special." 
When it comes to bringing the event together, Alice notes a few important details. "Our attendee list is key—we curate the experience to ensure it's exclusive and very much a 'thank you' for the continued business of our ads clients, and that it's an opportunity for anyone attending a Supper to physically interact with and experience our brand."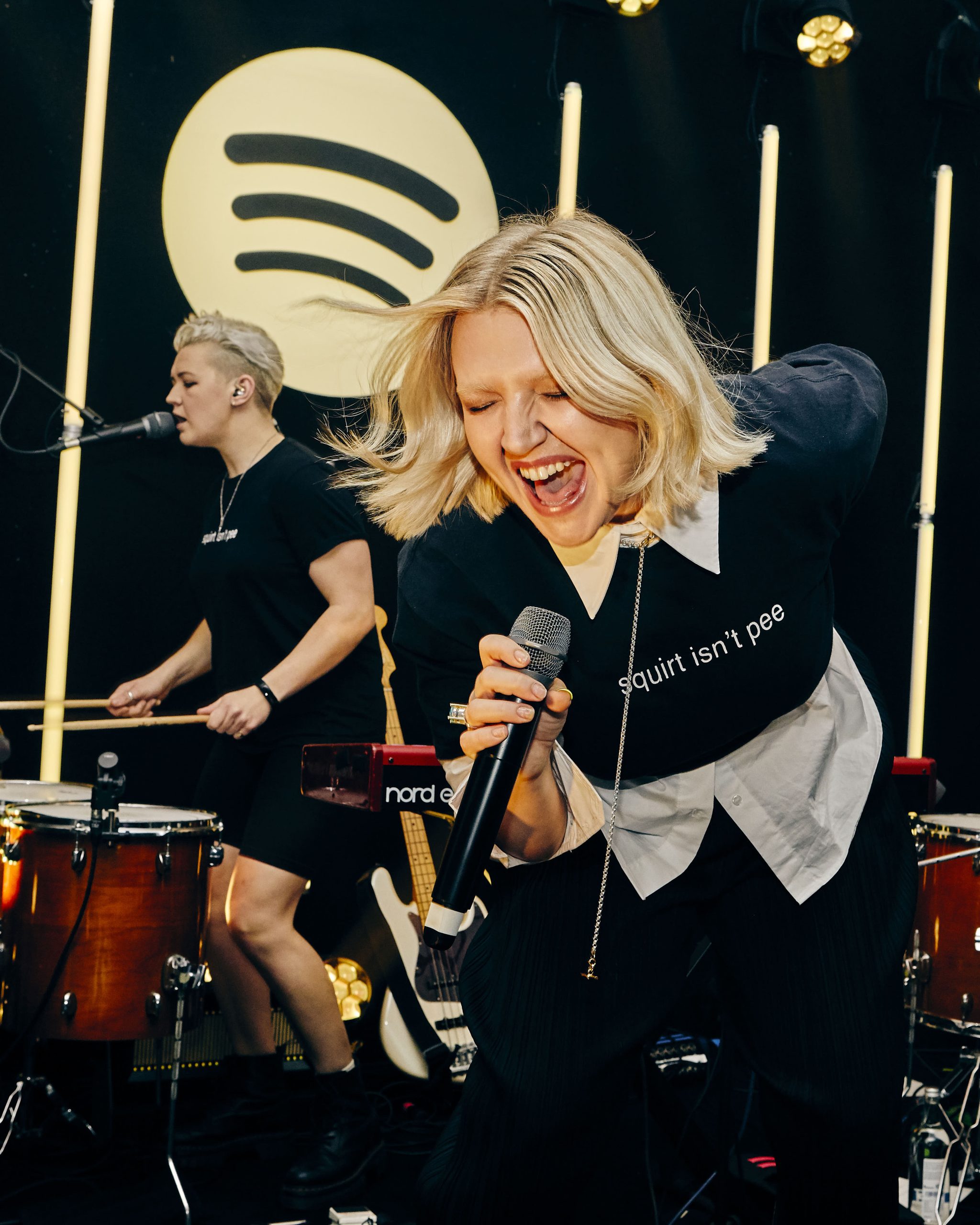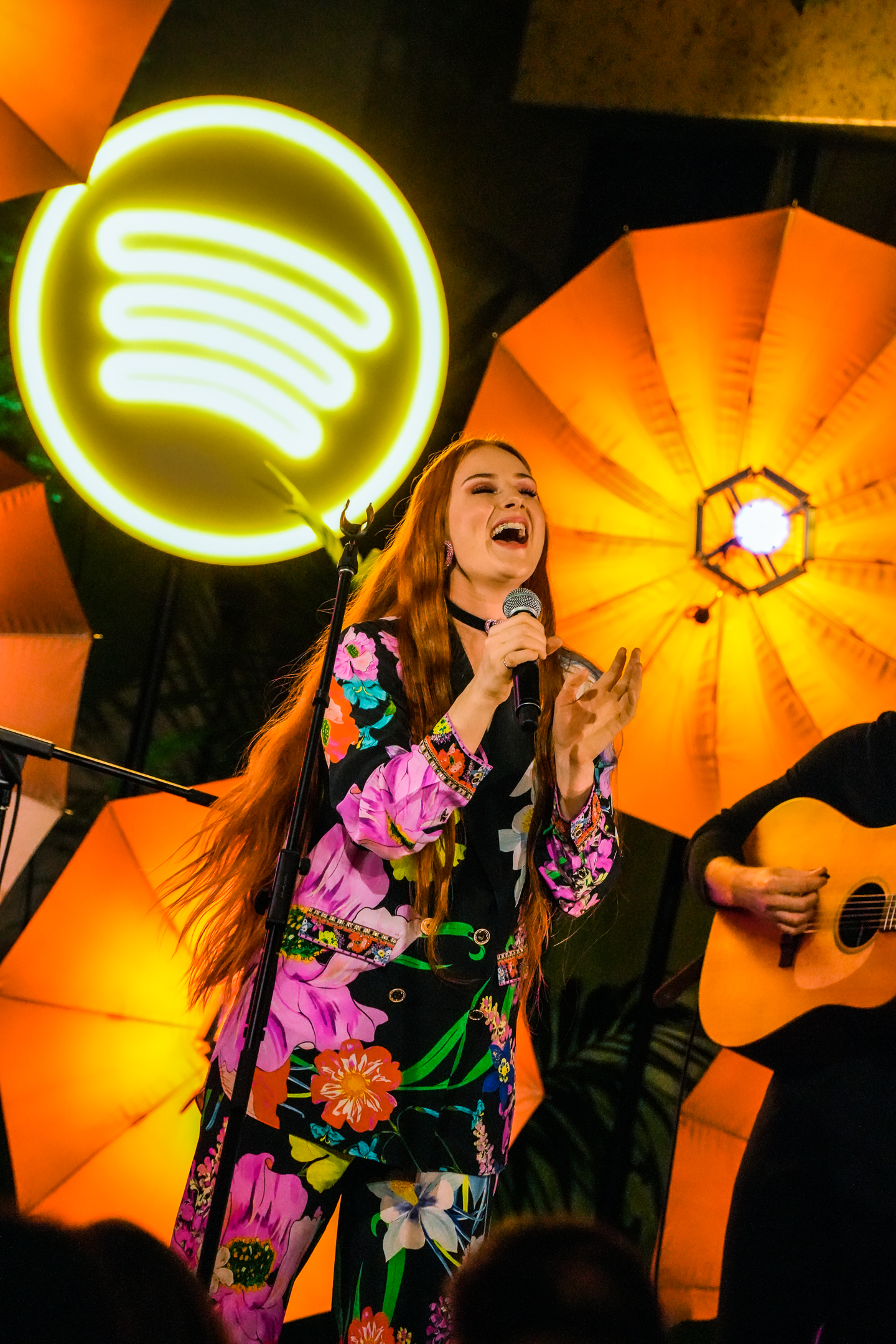 And then there's the music. "From the prep playlist to help us bang out the chopping and the getting ready to service, the vibe needs to be a perfect balance of high energy and rhythm to keep us getting through," says James. "At service, this is where the playlist comes into its own. Again, high energy with hype, but you gotta keep the levels regularized as you don't want it to aggravate any stressful situations, and also kill the vibe of people enjoying dinner."
The icing on top
At our recent Spotify Supper events in Sydney, Australia, Chef Khanh Ong, DJ and owner of The George on Collins, served up Yummy Music and Loud Food to the sounds of Aussie homegrown talent Vera Blue. He then pulled off the feat again in Melbourne with the unparalleled Vance Joy. Music to Khanh is a staple meant for any moment where he's working with food. 
"Music and food go hand in hand," says Khanh. "I have playlists made for when I'm cooking; I have playlists on Spotify for when I'm entertaining, and playlists made for the restaurant. Vibe and atmosphere can make or break a dinner party. I also like to listen to songs I can dance to or scream to when I'm cooking. It's fun, energetic, and dynamic—just like my food."
The energy Khanh and his fellow chefs provide is core to the Spotify Supper experience, which is also an opportunity for the chefs to step out of the kitchen and interact with artists, guests, and Spotifiers. Khanh was even interviewed by Spotify Regional Head of Sales for AUNZ Adrian Bingham at the Sydney event, where he spoke of his love of all things food and music.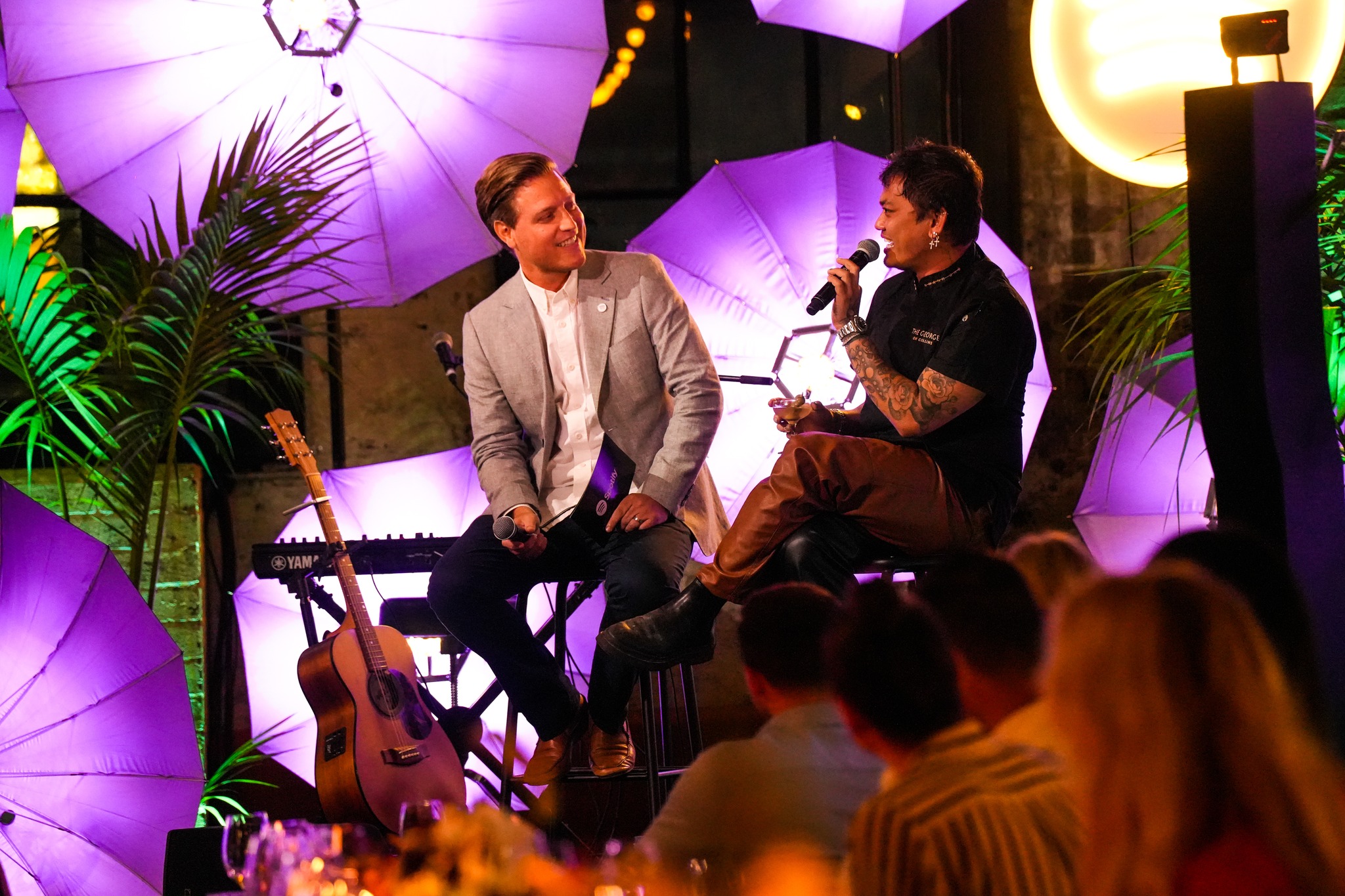 "At the heart of Supper is a love of connection; we want to give the opportunity for our ads and sales team and guests to network and have a shared experience—so we create moments and pockets for this to happen," says Alice. 
But Khanh doesn't limit himself to only one type of audio. He's also gotten into podcasts and has started his own show focused around food. "My favorite podcasts are usually true crime or pop culture, although I've started my own, called the Feast, with Sarah Davidson. Little topics for entree, deep dives for main, and tidbits for dessert."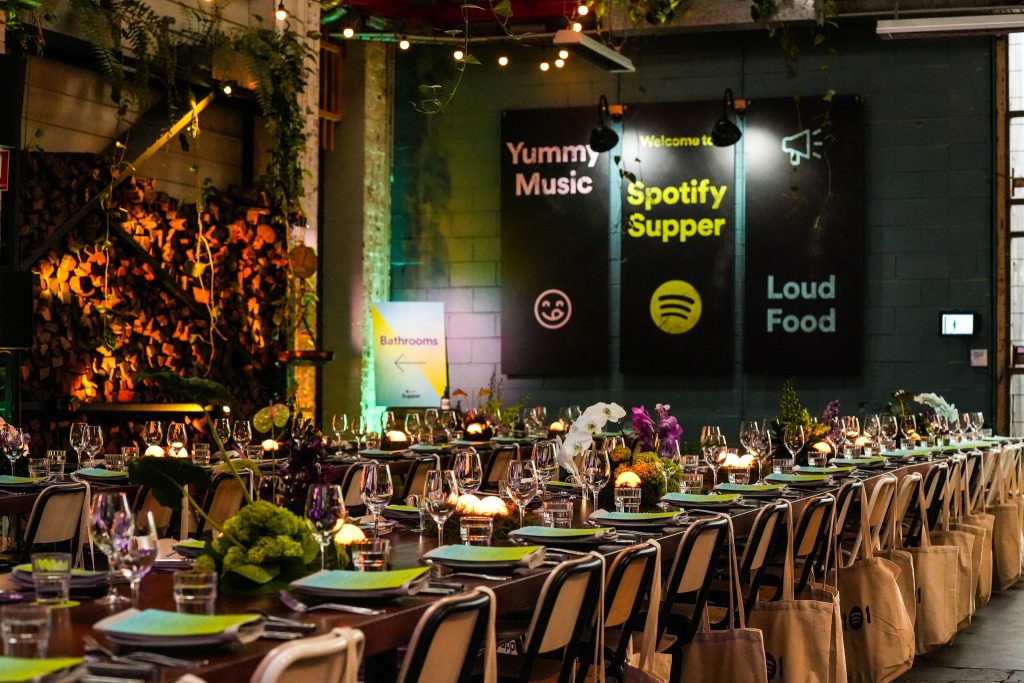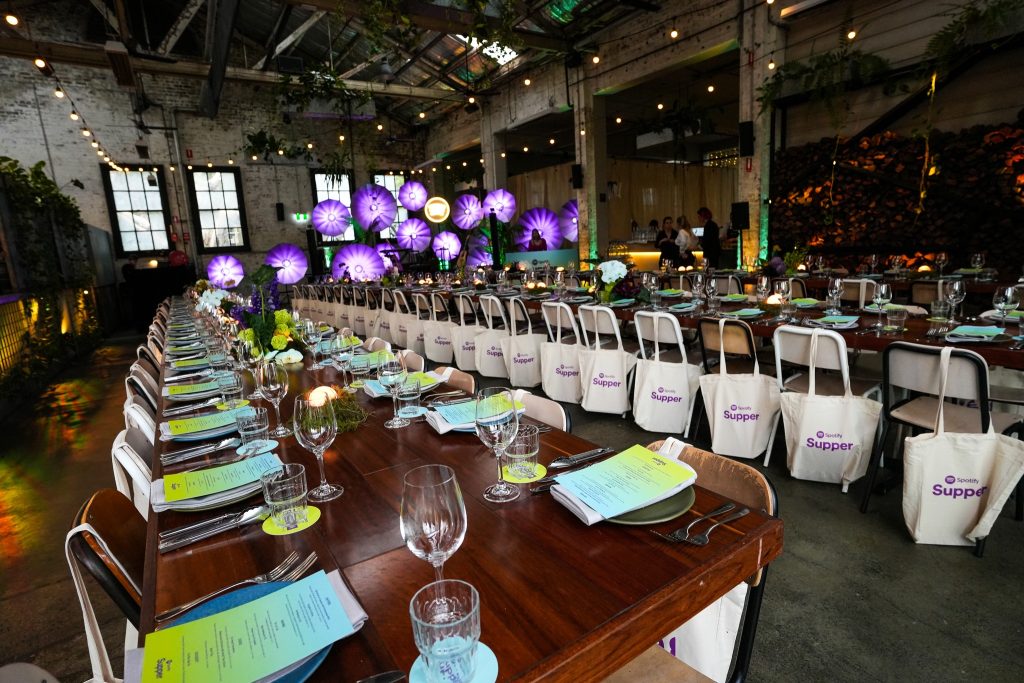 Experience is key. "Everything is considered in our guest journey, from the tablescaping and dinner service through to the experiential touchpoints that spark conversation," says Alice. 
Alice continues, "The concept really does flip on its head each time, but it's not a Supper without amazing food and an unforgettable music moment. The joy for me is in always ideating to uplevel and twist the concept so it's fresh and exciting, and so we can ensure a unique experience each time."