READY TO PLAY
FC Barcelona's Official Spotify Playlists Will Help You Get Hyped for Matchday
At the end of 2022, we celebrated an amazing year with FC Barcelona by revealing the artists and tracks that the players streamed the most. Now, the latest exciting moment in the partnership between Spotify and FC Barcelona is here: We're bringing Barça onto the platform for the first time, creating a direct link between players, artists, and fans. 
Starting today, listeners can stream matchday playlists from both the men's and women's teams that showcase the music selections that motivate and inspire the players to perform on game day.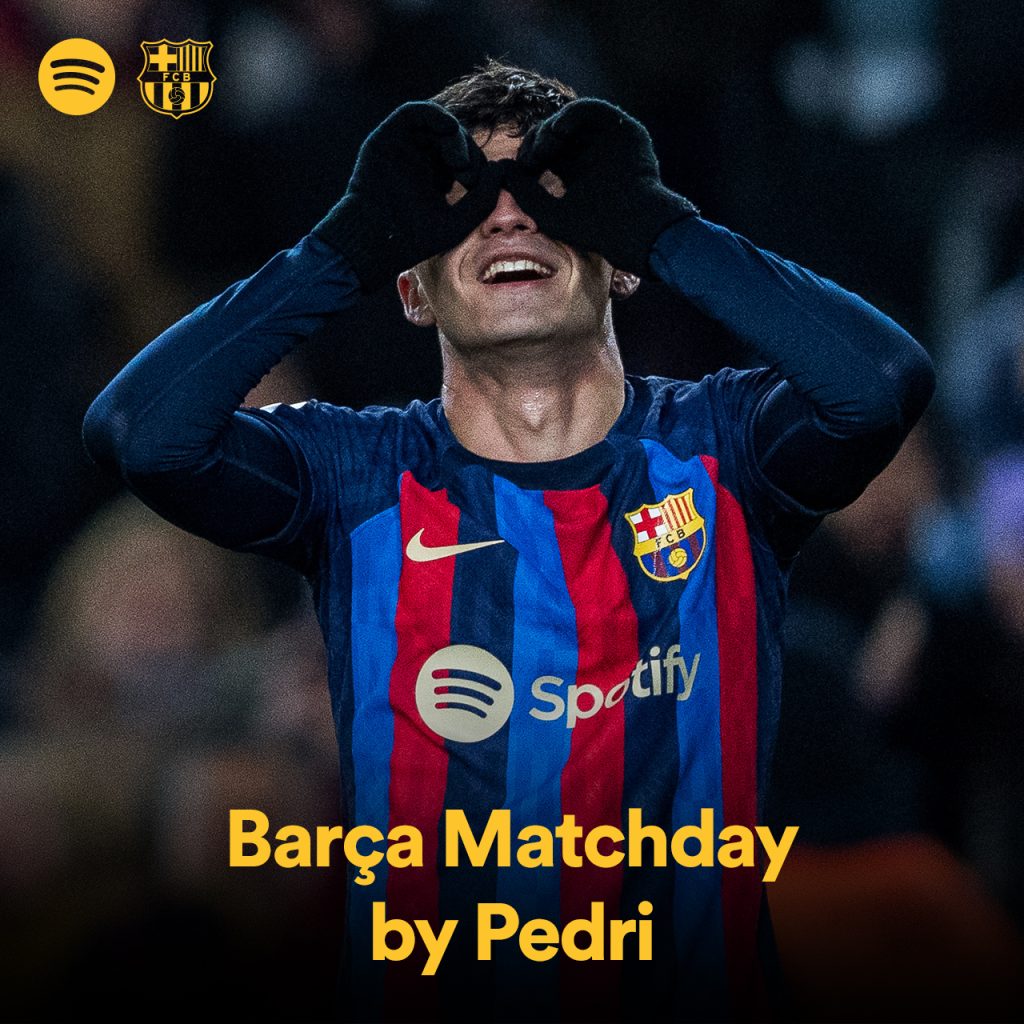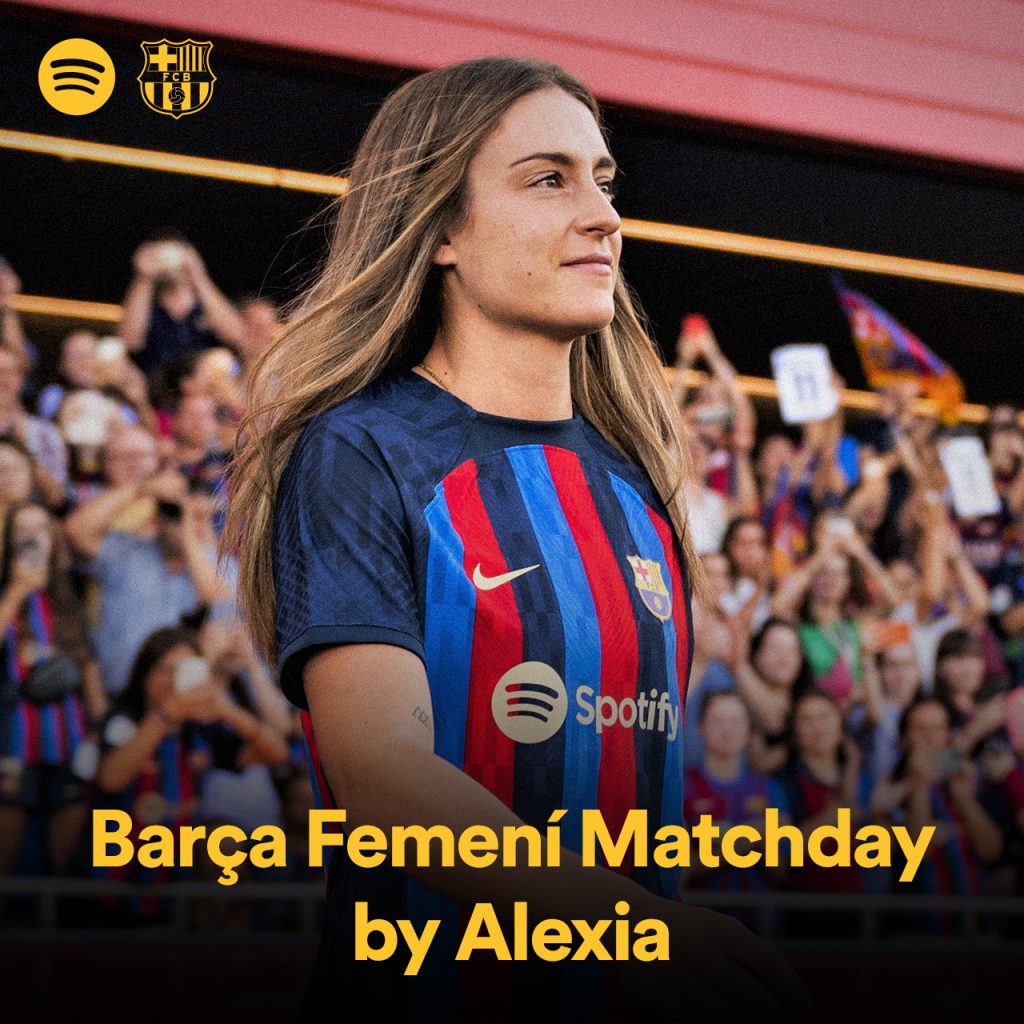 To kick things off for the men's team, Pedri curated the music for his Barça Matchday playlist ahead of their next match. The midfielder included tracks from artists including Bad Bunny, Quevedo, and Maria Becerra.
"I'm really happy to take over the Matchday playlist and share my favorite tracks," Pedri remarked when asked about his playlist. "Music is all around us as football players, from training to the changing room before and after matches. I hope you enjoy my selections—Visca El Barça!"
On the women's side, Alexia Putellas selected the songs for her Barça Femení Matchday playlist ahead of FC Barcelona Femeni's next game. The captain picked hits from the likes of ROSALÍA, Bizarrap, and Beyoncé.
"We are all so passionate about our music in the team and I am proud to be the first Barça Femení player to curate the Matchday playlist," said Alexia. "I hope fans will enjoy the music and feel what it's like to be among the players as we get pumped up for a match!"
We're excited to give fans the chance to build a deeper connection with FC Barcelona and its superstars. Both playlists can be found on the FC Barcelona official Spotify page, as well as by searching "FC Barcelona." Fans should check back regularly for new player matchday playlists.  
To promote the launch of his new playlist, Pedri also created a short teaser video that fans can find on his Instagram account.
View this post on Instagram
"We can't wait for fans to immerse themselves in the music selections of the FC Barcelona players, kicking off with Pedri and Alexia," said Marc Hazan, Spotify VP of Partnerships. "Music has always been a huge part of football culture, and this next stage in our partnership is a fantastic way for fans to feel closer to the players through their track selections on matchday and beyond."
Want to discover more about this first-of-its-kind partnership between Barça and Spotify? Stream our special FC Barcelona episode on the For the Record podcast below.