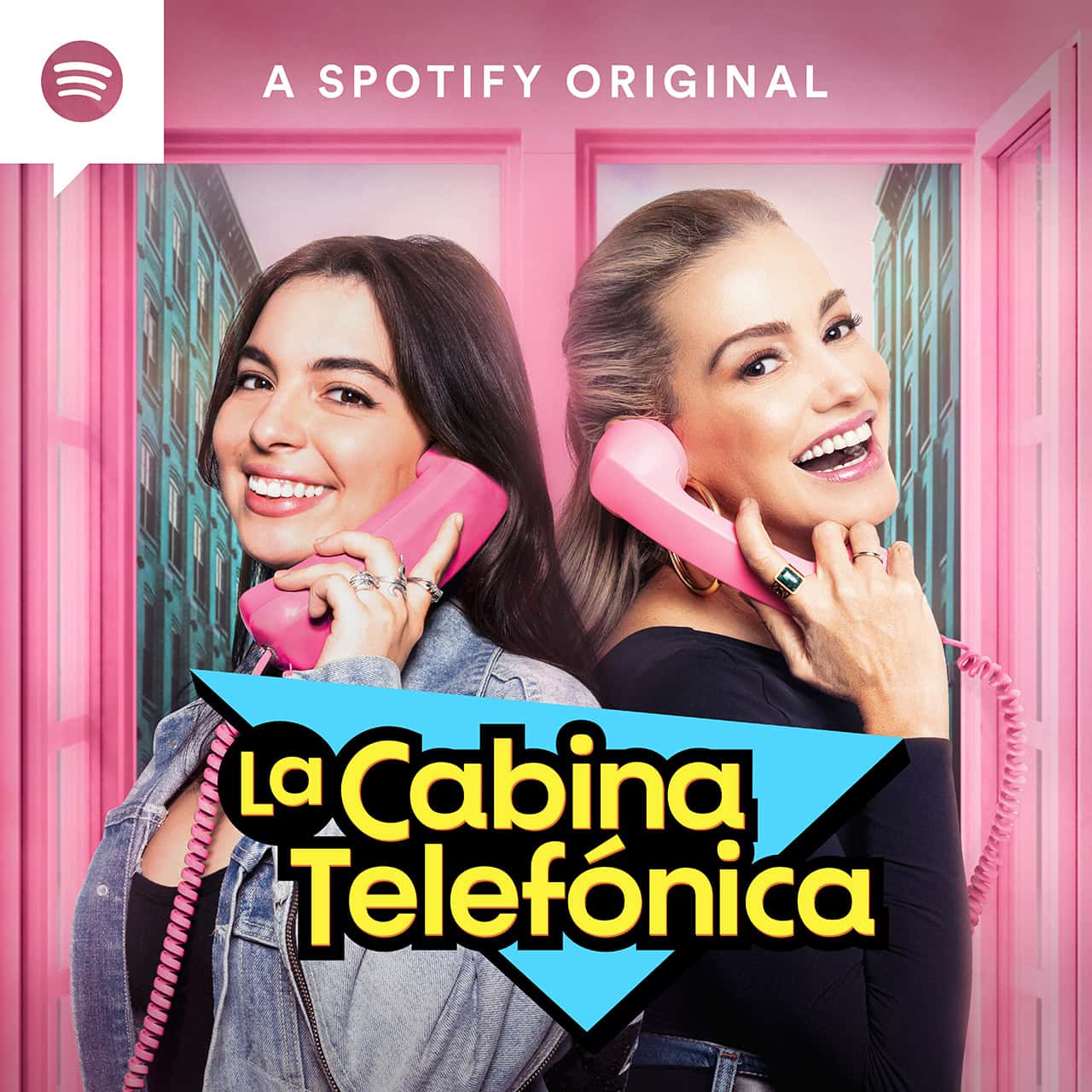 ¡DIGAME!
Spotify's First Bilingual Podcast, 'La Cabina Telefónica,' Highlights Latino Immigrants in the '90s
In the 1990s before cell phones, texting, and video calls were common, phone booths in cafés are what connected Latino immigrants with their families. Paying by the minute, they could settle in, pick up the receiver, and call family and friends to dish out the latest gossip and share updates on their new life far from home. 
Now, in our first bilingual podcast, La Cabina Telefónica, Spotify is bringing these heartwarming phone calls to life for a new generation.
Produced in conjunction with the award-winning, multilingual production house Studio Ochenta, this Spotify Original podcast stars Colombian singer, songwriter, and actress Fanny Lu and One Day at a Time's Isabella Gomez. Set in Queens, the fictional show follows Matty, a single mother from Colombia and the owner of Matty's Llamadas 82. Each episode features a seven-minute phone call between a neighbor and someone important in their life. In those calls, we experience the triumph, pain, and laughter of a diverse group of Latino immigrants in 1990s New York. 
"It awakens a lot of feelings. I have lived through what they're living on the show—being far away from my country and far away from my family," explained Fanny. "I used to call and cry through the telephone because I wanted to get through that line and get back home. So it has been very fun because I've laughed and my heart has broken listening to several stories. And I feel I can identify with the character of Matty as a mom, as a woman, and as a Latina."
"I feel so honored to be part of the first bilingual podcast [from Spotify]," shared Isabella. "I speak both Spanish and English with my family, so it was really awesome to get to bring that part of myself and my culture to my work. Especially with this script, the transitions between languages are really seamless and natural, and it feels very authentic to how people who are bilingual really communicate." 
Through the show's podcast episodes, today's younger generation can get lost in the love and laughter as they experience what it was like then to build connections from afar.
Get to know Matty's neighbors by checking out the podcast episodes below.