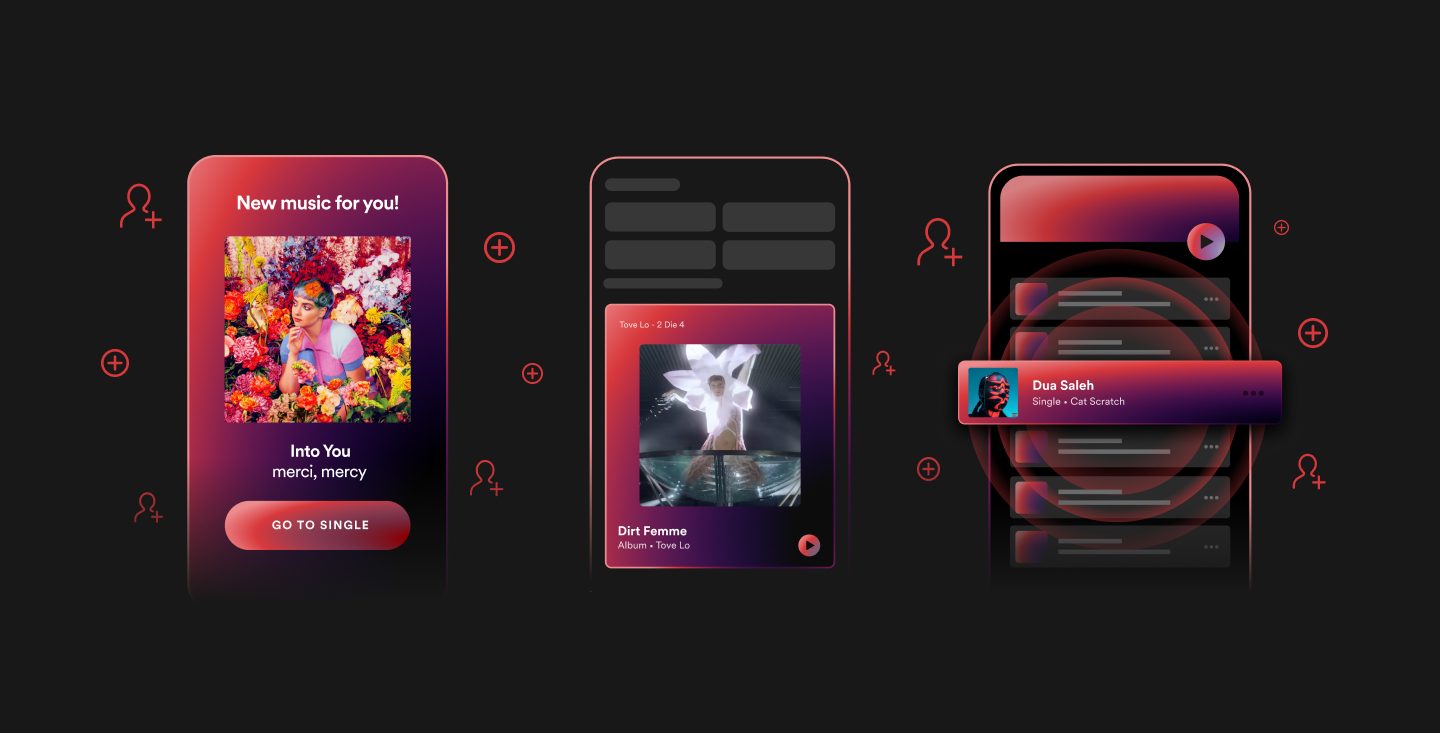 STREAM ON
Three Campaign Tools From Spotify for Artists To Build Your Fan Base
Today at Spotify Stream On, artists, songwriters, podcasters, and authors from around the world joined us for a day of announcements and inspiration. They also took part in hands-on demonstrations of tools and resources coming from Spotify, including new ways for artists to promote their work and strengthen their fan bases using Spotify for Artists. 
How artists can get more listeners and increase their reach with Discovery Mode
One-third of all new artist discoveries on Spotify happen thanks to personalized recommendations. With Discovery Mode, artists and their teams can identify priority songs, and Spotify will add a signal to the algorithms that shape personalized listening sessions, helping to increase the likelihood that the song is recommended to listeners on Radio and Autoplay. Every month, artists receive reporting on how many new listeners their selected songs reached, how many added them to playlists, and how often the songs were saved.
On average, within a song's first month of Discovery Mode use, we've seen listeners save those songs 50% more often, add them to playlists 44% more, and follow the artist 37% more. Those results have stayed strong as we've scaled up the program.
So now, we're ready to take that one step further. Today, Discovery Mode is available directly within Spotify for Artists. Now, thousands of independently distributed artists and labels will have access to Discovery Mode. 
How artists can turn listeners into fans with Marquee
Marquee is a full-screen sponsored recommendation of a new release to listeners across Spotify Free and Premium. It enables artist teams to reach listeners who have shown interest in the artist's music before. It's already a big part of artists' and labels' release strategies and is one of the most effective tools out there to market new releases. 
We recently worked with marketers across eight labels and distributors to find out just how much more effective Marquee is than leading off-platform marketing options. We found that, on average, Marquee delivers ten times more Spotify listeners for every dollar spent on similar social ads.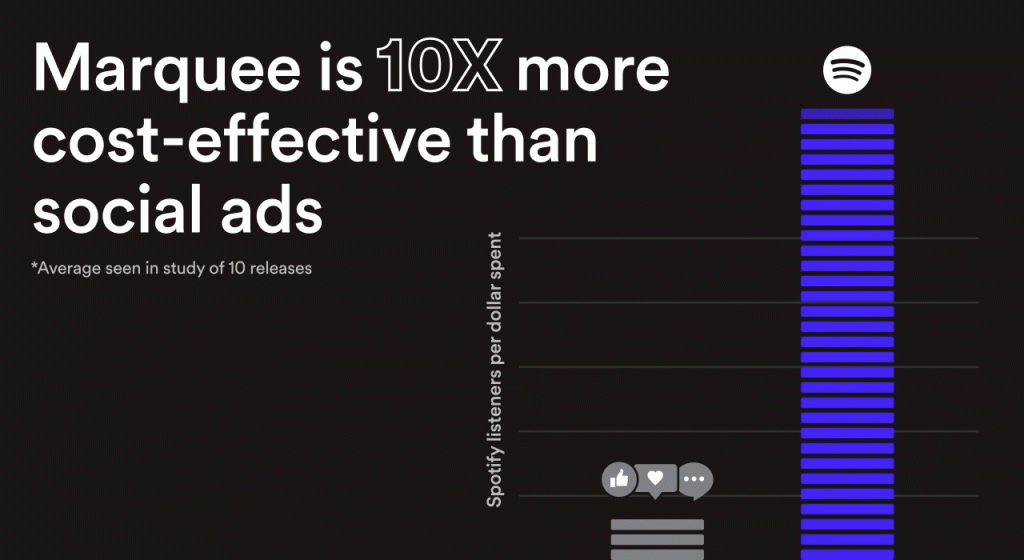 Marquee has already been available for all U.S. artist teams in Spotify for Artists, and starting this week, we began rolling it out to artist teams in the U.K. and Australia as well.
Showcase the music that matters most to you
We're also excited to introduce you to Showcase, a new marketing tool we're testing. It will appear as a mobile card on Home and will introduce an artist's music—whether a new release or catalog—to likely listeners. We're just starting to test Showcase with artists and labels and will make it more widely available in the near future.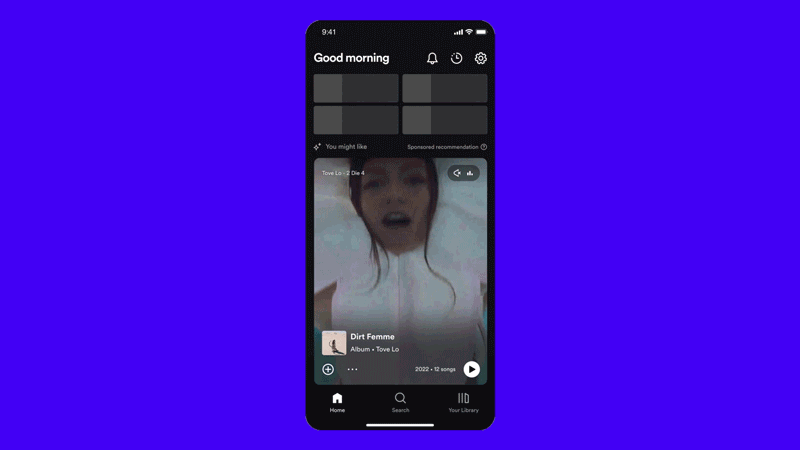 With the addition of Showcase, Spotify for Artists now offers artists and their teams a robust suite of promotional tools. Artists can reach listeners right when they're deciding what to listen to, target listeners based on their streaming history, and access data that tells them how the tools performed. 
Streaming has already democratized access to music for listeners. With these new tools, we're democratizing access to marketing for artists. No matter an artist's career stage or budget, we're helping more artists market their music at scale—something that has never before been possible in this industry. 
Learn more about these tools on Spotify for Artists.