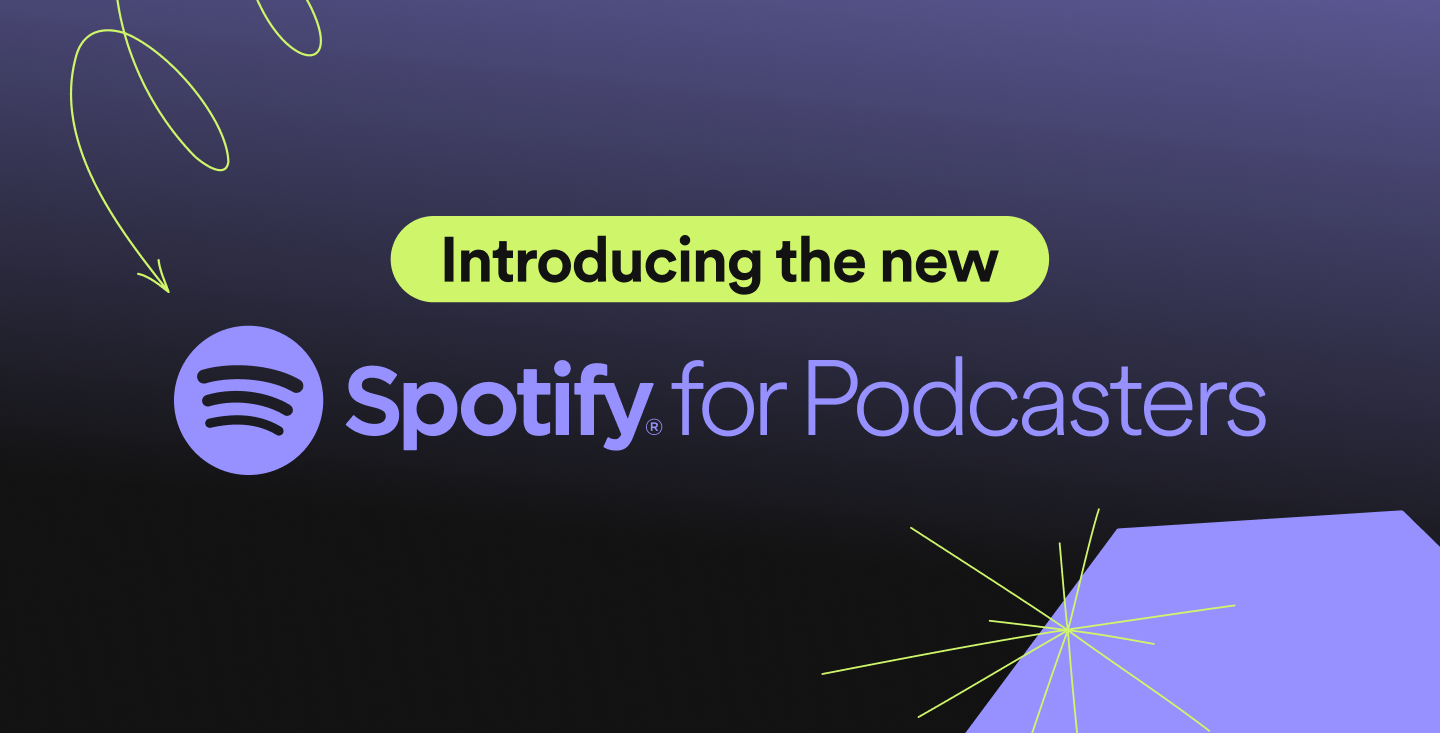 STREAM ON
New Spotify for Podcasters Brings the Best of Spotify to All Creators
Empowering creators is central to everything we do at Spotify. We've long been building the tools that podcasters need to tell their stories and grow their audiences, but until now, they've been split across multiple, separate platforms, including Anchor and Spotify for Podcasters. For creators who just want a simple way to take advantage of everything Spotify has to offer, it's been too complicated. That ends now.
Today at Stream On, we announced that we're combining our tools into a single, convenient, one-stop shop: Spotify for Podcasters. 
This makes for a significantly easier experience for every podcaster already on Spotify, and further, it opens up the opportunity for even more creators to find success—no matter how they choose to manage their podcast.
Making features available to all podcasters
Previously, our most innovative features were limited to Anchor users exclusively. But we're building the new Spotify for Podcasters in a way that offers more open access to innovation. As a result, all Spotify for Podcasters users—including those not hosting their content with us—will find access to Q&A and Poll functionality in their dashboards.
And stay tuned for even more features to become available for non-hosted users in the future: We're starting to open up access to video podcasts for more creators. You can sign up for more information at spotify.com/video.
New Spotify for Podcasters capabilities
Starting today, when all creators sign up or log in to Spotify for Podcasters, they'll find a dashboard with everything they need to make, manage, and level up their show, including:
The ability to upload and publish episodes (for users hosting their show with Spotify for Podcasters)

Interactive features like Q&A and Polls

Advanced analytics to track a show's growth, including streaming numbers and audience demographic data
Additionally, Spotify for Podcasters offers free hosting. And for those users whose podcast is hosted on Spotify for Podcasters, they also have access to recording and editing tools, video uploading, and monetization features.
Brand-new Spotify features for podcasts
Today, we also unveiled a number of new Spotify features that will help listeners better discover and engage with creators' work. Look out for: 
Podcast previews

, which enable listeners to sample a show right in their Home feed.

Creators can now add Podcast Chapters to their episodes by including time stamps in their episode descriptions. These allow listeners to browse through an episode by topic or section.

Creators can apply to participate in

Spotify Labs

, a global series of workshops that will provide opportunities to create in our world-class production studios, learn from Spotify experts, and connect with fellow podcasters and artists. 

Plus, we're launching a

new space for educational podcasting content

—complete with growth tips, comprehensive how-to guides, advice from fellow creators, and more. 
Imagine Anchor's powerful, all-in-one podcasting tools combined with Spotify for Podcasters' advanced insights and analytics, all available with interactive features. And imagine it's free and in every market where Spotify is live. 
Now stop imagining. That's the new Spotify for Podcasters.
Find out more at Spotify for Podcasters.