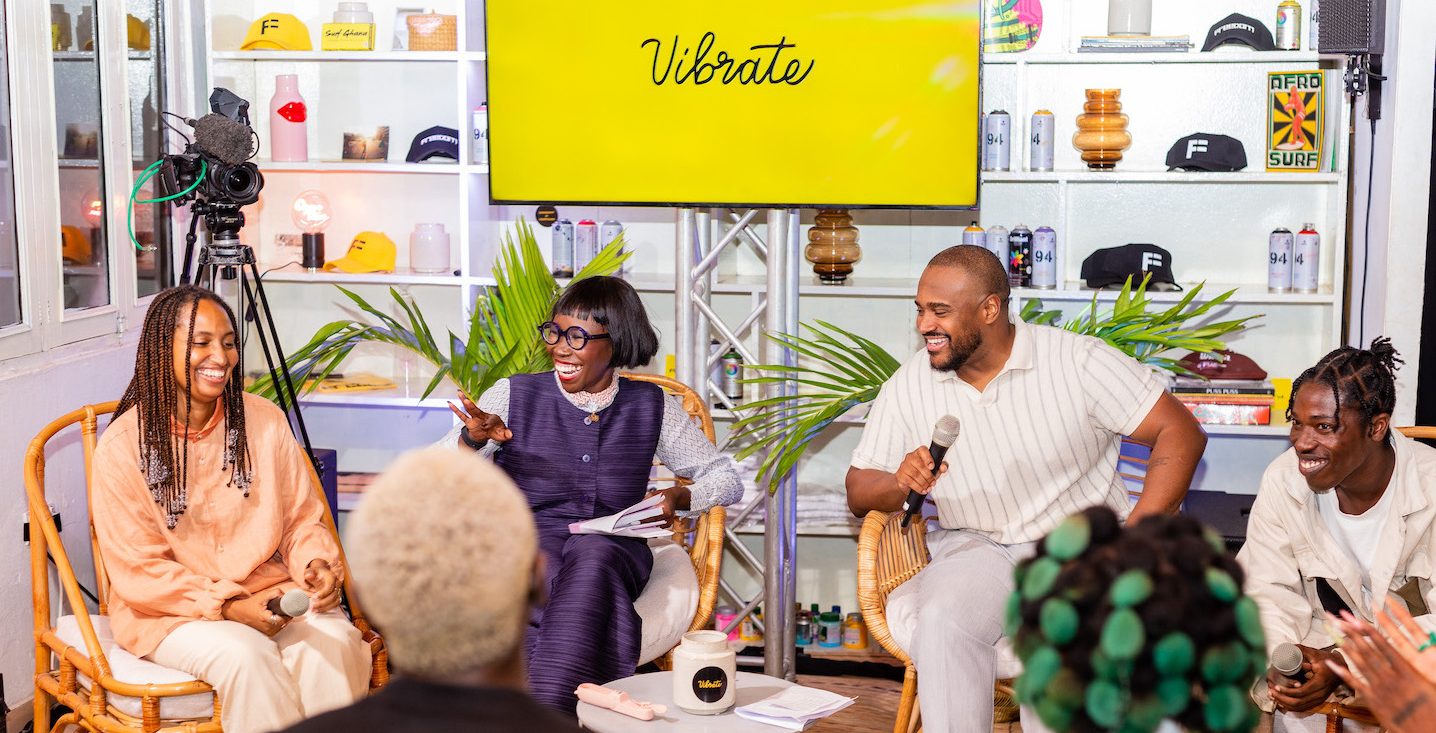 GOOD VIBES ONLY
Spotify Invests in the Future of Ghana's Rising Creators
Ghanaian creators are having a moment on Spotify. For every stream in Ghana of a local artist, there are six more streams in markets around the world. Examples include singer, rapper, and Spotify RADAR artist Black Sherif, whose hip-hop and reggae blends are finding new listeners in Nigeria and the U.K.; and Atlanta-based singer-songwriter-engineeer-producer and EQUAL artist Amaarae, who has recently seen her music soar to new heights in Chile, India, and Mexico. 
EQUAL artists Moliy and Gyakie and Fresh Finds artist Kofee Bean, among countless others, are seeing listeners in markets like the U.S., Germany, the Netherlands, Canada, and France. And there's even more on the podcast side, as Sincerely Accra, a Ghanaian podcast, was named one of 13 African podcasts to receive a share of Spotify's $100,000 African podcast investment last year.
This week, we increased our ongoing commitment to artists and creators across Africa through a donation to Vibrate Space from our Creator Equity Fund. Vibrate Space, operated by Surf Ghana in Accra, is a community recording studio and music business program that offers education and mentorship for young Ghanaian artists so they can create, connect, and collaborate. Over the past six months, Vibrate has registered more than 200 studio bookings and hosted many more creators for events and classes.  
We first partnered with Vibrate in September 2022 with a donation that assisted in the launch of the studio. Now, to help Vibrate achieve its robust plans to further support the creative economy in Ghana, we're making an additional donation from the fund.
At an event at Surf Ghana, Spotify's Global Head of Artist and Audience Partnerships, Joe Hadley, shared the news. "Spotify is proud to continue our efforts to support and uplift creatives with our Creator Equity Fund. I'm excited to share that from that fund, we're announcing a donation to the Vibrate Space in Accra, Ghana," he said to a room full of African artists as well as the Vibrate team. "They have been incredible partners to us, continually pouring into the local community and creating a space where artists can come together to grow creatively. We're looking forward to hearing the music, stories, and success that will come out of Vibrate."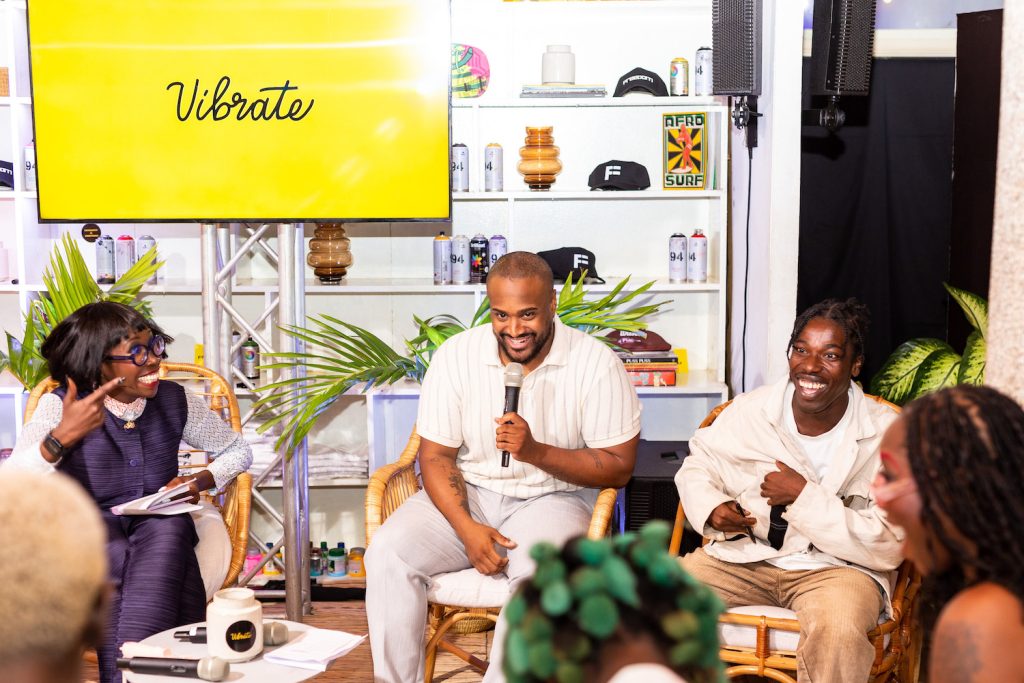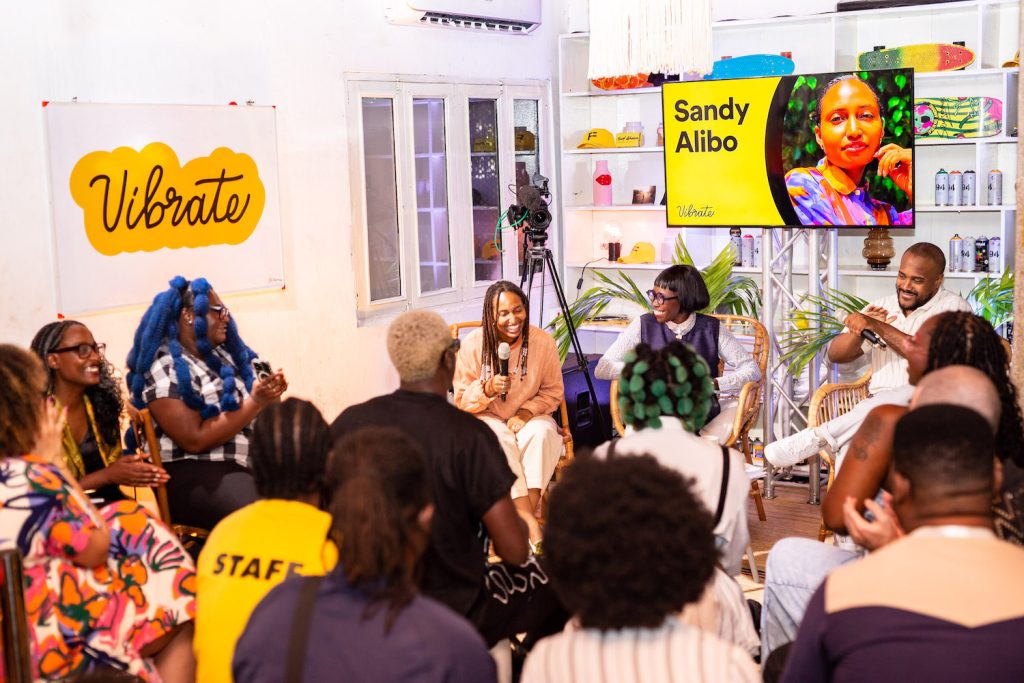 The donation will be administered over a two-year period, enabling the organization to collaborate with and support even more aspiring young artists who seek to kick-start their careers.
"We are happy to be partnered with Spotify," said founder and director of Surf Ghana Sandy Alibo. "They're really supportive of the alternative scene, and not every brand understands that. We work with young and emerging artists and creators who are looking to make a mark in the music industry, and Spotify is a brand that speaks to young people and has played a significant role in taking African and Ghanaian music to the world."
Vibrate's plans for the additional funding include a festival, a program to support artists as they put on their own events, and the establishment of a youth hostel where young people can find affordable, short-term accommodation while also experiencing the collaborative and community aspects of Vibrate. 
"Since Spotify's arrival in Africa five years ago, we have worked to identify opportunities to support artists in ways that speak directly to each of our markets, said Phiona Okumu, Head of Music for Sub-Saharan Africa (SSA). "The partnership with Vibrate allows us to continue supporting emerging artists and cultural entrepreneurs in Ghana in addition to the on-platform work we are doing in the country."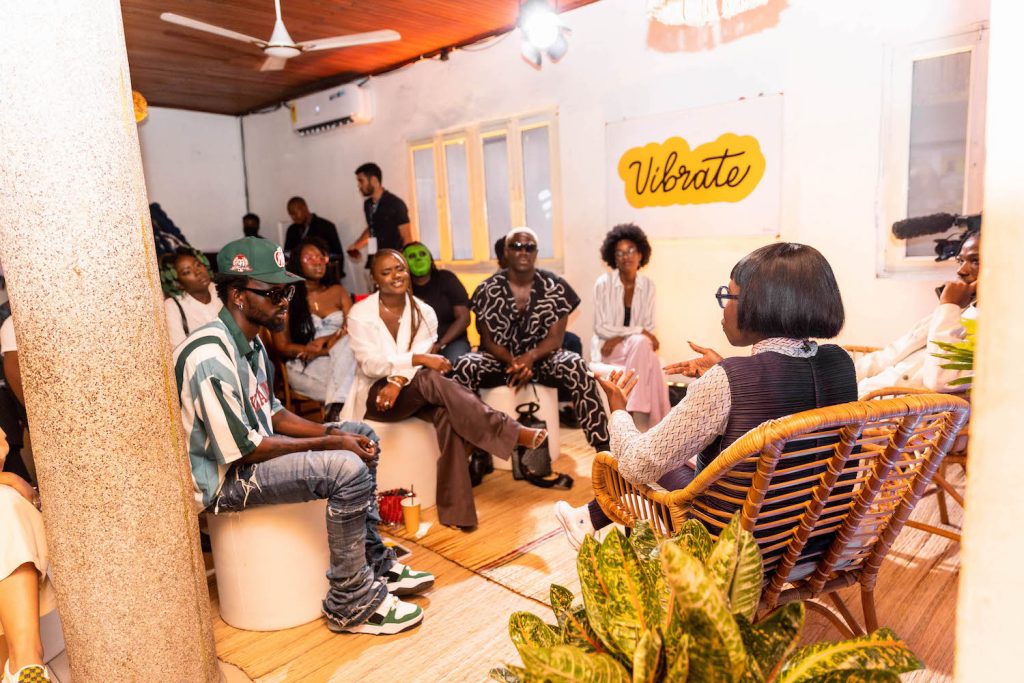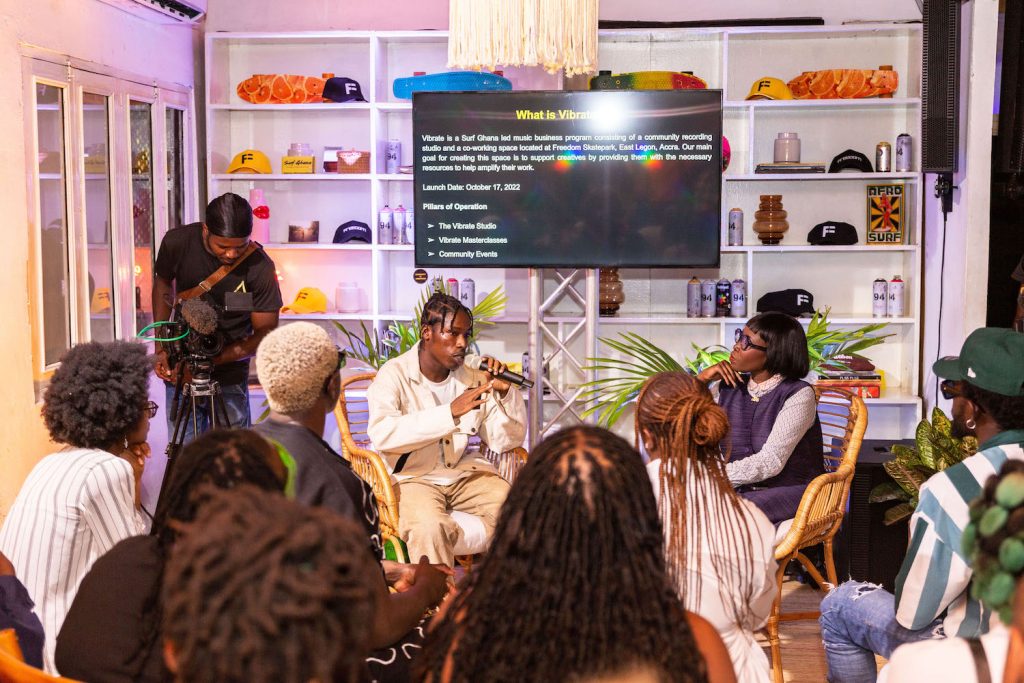 Vibrate is also looking to establish an artist-in-residency and exchange program to fuel creativity, collaboration, and cultural exchange, as well as a women's program aimed at supporting women's growth in the industry. The studio also intends to expand their educational offerings by extending their highly successful monthly masterclasses for another two years and introducing a three-month instrument learning program, starting with piano. 
"Spotify is constantly seeking new and innovative ways to promote African music and celebrate and support its creators," said Managing Director for Spotify SSA Jocelyne Muhutu–Remy. "We see ourselves as a global platform with a local focus, and we really drill down to understand what is happening across the continent and how we can support both artists and users in those markets. Our partnership with Vibrate is one way that we are doing this in Ghana, but we have plans and projects in place to support artists both on and off platform across the region."
After announcing the donation, Joe and Phiona facilitated an artist discussion with Black Sherif, Baaba J, M3NSA, Moses Sumney, Ria Boss, TMSKDJ, Joey B, Poetra Asantewa, Amaarae, and more on Spotify's efforts in the region, the benefits of streaming, and the importance of artist-fan connections.