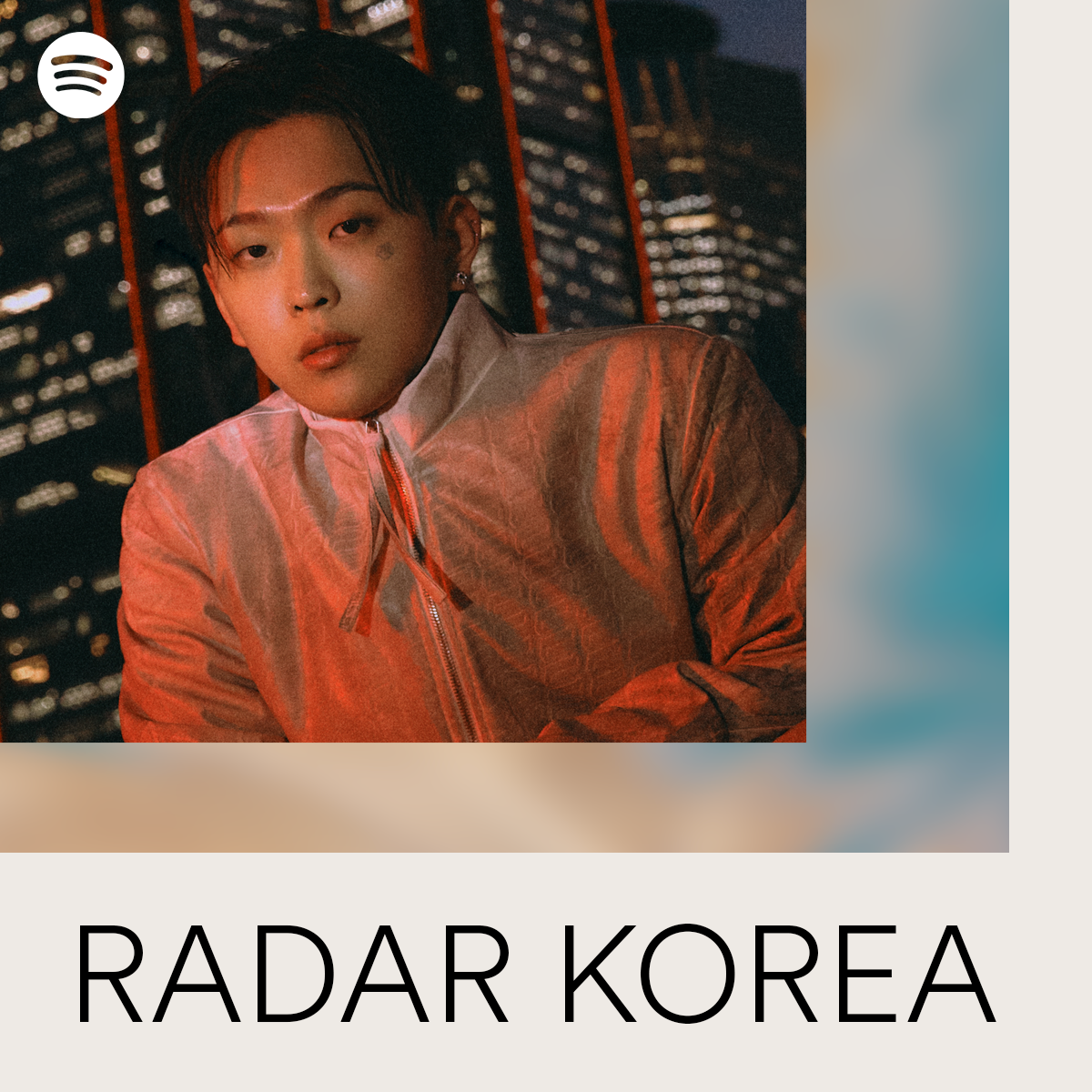 BREAKING MIDNIGHT LAW
K-Hip-Hop Star Huh Is Ready to Take On the World as Our Newest RADAR Korea Artist
Since its launch in 2020, RADAR has served as Spotify's program to showcase emerging artists from all around the world, supporting them and taking their talents to the global musical stage. The program's South Korean initiative, in particular, has introduced artists like AleXa, ASH ISLAND, NMIXX, and SOLE to the world, revealing the country's breadth of promising new talent.  
And this month, hip-hop sensation Huh is stepping up as the first RADAR Korea artist of 2023. 
Huh made his debut in 2019 when he appeared on the ninth season of the popular Mnet rap competition Show Me the Money. He caught the eye of competition team leaders Choiza and Gaeko of Dynamicduo, who later invited him to join their Amoeba Culture label. Huh hit the ground running with a string of singles and live performances, and the release of his debut album, 926. Last year, Huh returned to Show Me the Money, where he wowed audiences with his track "Midnight Law."
Now he graces the cover of the official RADAR Korea playlist. 
"I'm excited to be able to connect with listeners around the world and introduce my own colors and music as an artist through Spotify's RADAR program," Huh told For the Record. "I'm grateful for the opportunity Spotify has given me as the first RADAR Korea artist of this year, and I'll continue to showcase who I am and the music I love."  
This is just the latest example of Spotify's commitment to spreading the innovative sounds of Korean hip-hop throughout the world. In addition to the relaunch of our global K-hip-hop playlist KrOWN, Spotify partnered with Amoeba Culture in January to launch the K-hip-hop Rookies program, which aims to support rising talent in Korean hip-hop.  
Listen to more of Huh and the amazing new talent in the RADAR Korea playlist.