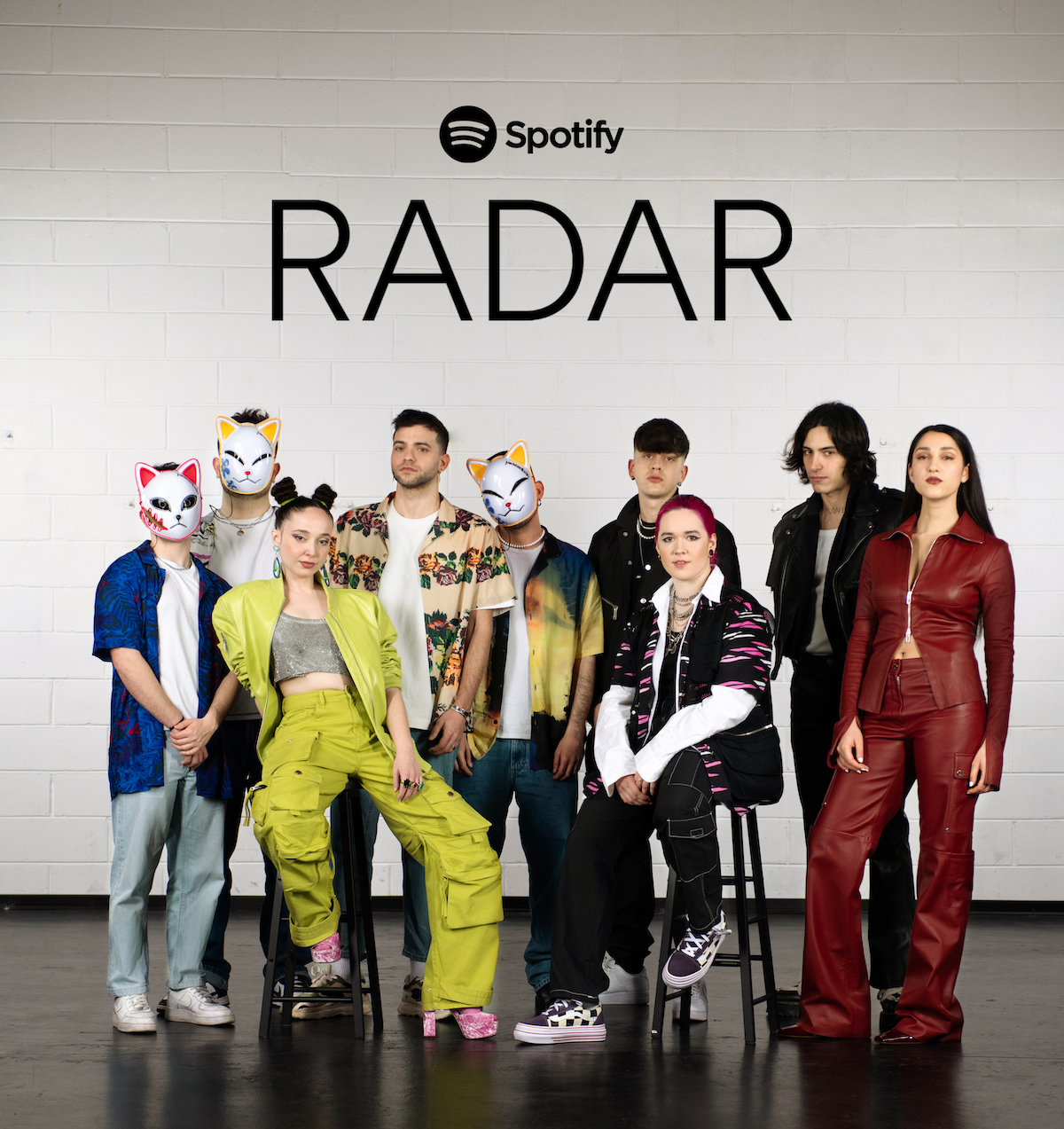 WHAT'S NEW
RADAR Italia Returns With 6 Artists Who Are Changing the Face of Italian Pop
Since its launch in 2020, RADAR has served as Spotify's program to showcase emerging artists from all around the world, supporting them and taking their talents to the global musical stage. 
Now, we're launching our third edition of RADAR Italia, featuring Assurditè, Asteria, Camilla Magli, Icy Subzero, Naska, and piazzabologna.
These six artists reflect the kaleidoscope of new pop sounds taking Italy by storm. And as part of the program, they will all receive Spotify support in the form of a dedicated playlist, special editorial placement, and personalized marketing plan.
In the previous editions of the program, 24 artists significantly increased their audiences, and many found new fans from other parts of the globe. 
Rhove

was the

first Italian artist to be named one of Spotify's RADAR Global artists, reflecting the worldwide potential of Italian music. He saw his daily Spotify listens increase by 775% globally following his RADAR participation, and his hit single "

Shakerando

"

caught fire last year, becoming Spotify's second-most-streamed song in Italy in 2022.

BLANCO

has seen his career hit new heights since taking part in RADAR Italia. In 2022, he partnered with

Mahmood

on the Sanremo-winning track

"

Brividi

,"

which conquered the record for the most-listened-to song in a single day in Italy in the history of Spotify

.

And globally, he's seen his Spotify streams grow by 3,000%.

ARIETE

rode the wave of her RADAR momentum in 2022, increasing her worldwide followers by 560% and her number of global Spotify streams by 160%.
Our latest rising stars showcase the innovation and experimentation coming from the world of Italian pop as well. 
"Spotify has always aimed to capture the ways that music and culture are constantly evolving in our different markets," said Melanie Parejo, Spotify Head of Music for Southern Europe. "One thing we've noticed are more fluid styles that can't be easily categorized. The six artists selected for the 2023 edition of RADAR Italia fully represent this phenomenon, with a pop sound that's varied and inclusive of many genres."
Get to know the six artists participating in the 2023 edition of RADAR Italia. 
Icy Subzero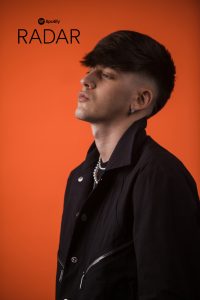 Born in Rome, Icy Subzero (aka Matteo D'Alessio) is a young and promising artist who is infusing Italian pop with a dose of rap. After first releasing a string of singles between 2019 and 2020, Icy Subzero upped the ante with his 2022 EP, Sottozero. Featuring tracks like "EGO" and "MUJER," which were certified Gold and Platinum in Italy, respectively, the album gave the Italian rapper his first taste of fame.
Naska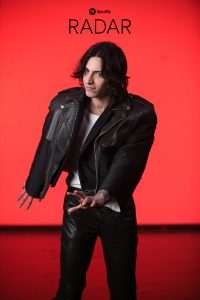 When it comes to Italian pop's punk influences, Naska (aka Diego Caterbetti) is a shining example of this new trend. As soon as he finished high school, he moved to Milan to focus on his musical journey. Growing up with the pop-punk hits of Blink 182 and Sum 41, he later became passionate about the American emo trap scene led by Lil Peep.
Assurditè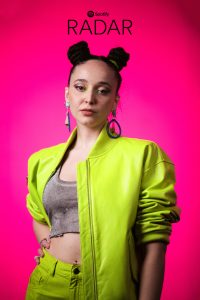 Chiara Balzan (aka Assurditè) is a singer-songwriter from the Milanese hinterland. Capable of transporting us into a colorful, sparkling, and ironic world, ​​Assurditè blends indie with R&B, and delicacy with coolness.
Asteria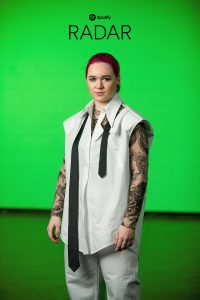 Asteria (aka Anita Ferrari) is a 23-year-old Bergamo native. With lyrics that reflect the constantly changing and chaotic circumstances of modern society, this singer-songwriter takes us on a journey through her mysterious and nocturnal soundscapes.
Camilla Magli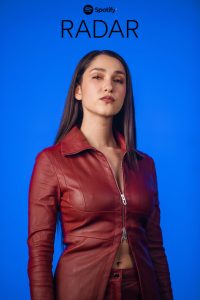 Born and raised in Carovigno (BR), this Italian singer-songwriter first appeared on Italy's version of X Factor in 2014. Since this appearance, she's further developed her sound, combining poetic and introspective songwriting with melodic and dreamlike atmospheres.
piazzabologna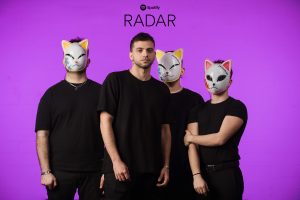 While the project may appear to be helmed by a single person, piazzabologna is actually a collective made up of several vocalists and instrumentalists. Their songs represent the natural evolution of Italian indie with an eye constantly fixed on Italy's pop canon. This trait is exemplified by their single "Per sentirsi meno soli."
Like what you heard? Discover the artists who are reinventing Italian pop on our playlist RADAR Italia.