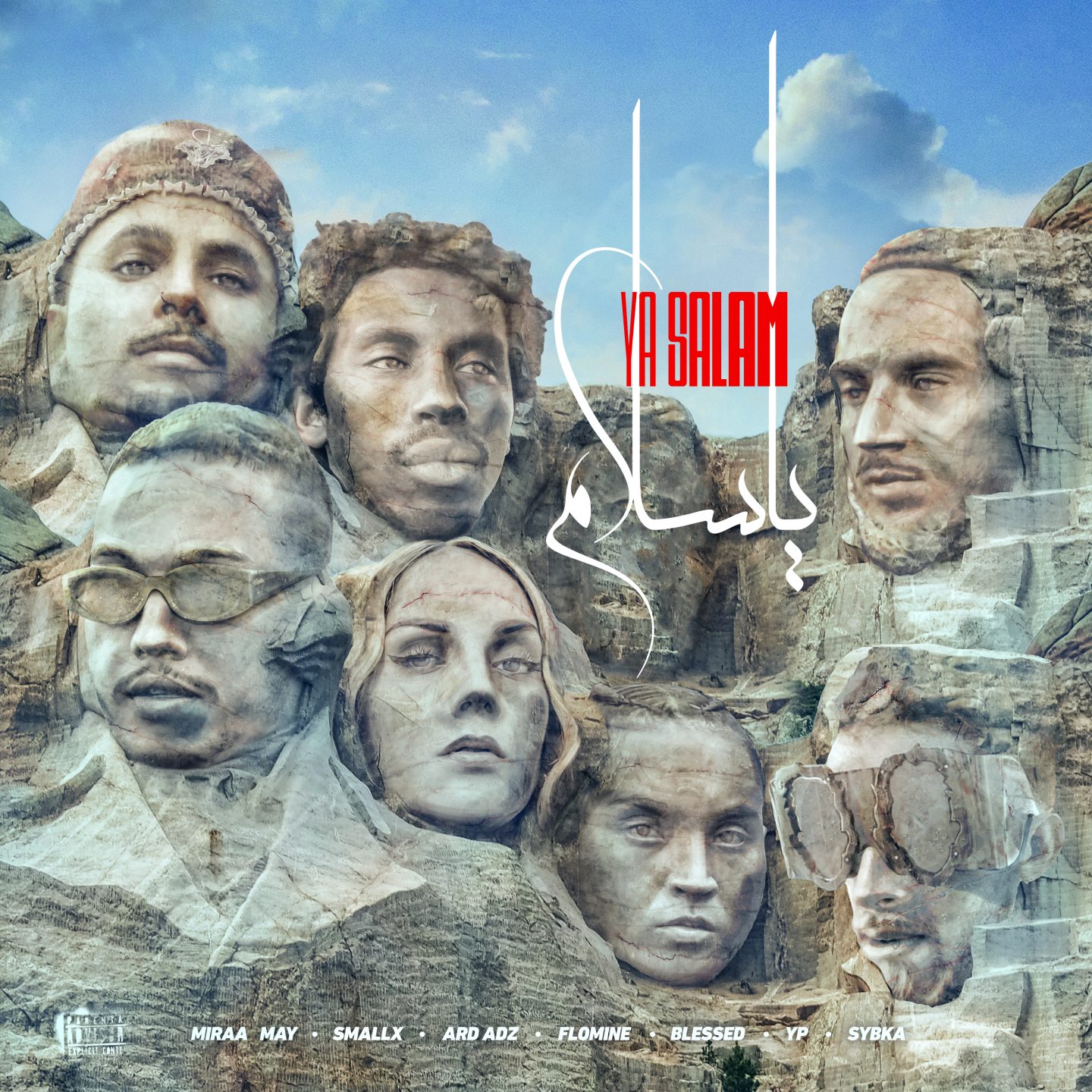 BEYOND BORDERS
'Ya Salam,' the New Track Bringing Together the Best of Moroccan Beats and UK Drill
What do you get when you bring seven artists from countries across North Africa to London to collaborate? In our case, the answer is a new drill-inspired hit, "Ya Salam." But the track is more than a catchy beat featuring smooth rap flows and a gospel choir: At its core, the song represents the culture of the Maghreb diaspora communities. 
This production, created in partnership with Spotify's Noteable studio, is about empowering the next generation of creators, especially the independent artists who make up the music industry in North Africa. "Music in our region is currently living in one of its most exciting eras; it is getting exported and connecting with new fans beyond borders like never before," shared Naoufal El Amrani, Senior Artist & Label Partnerships Manager for Maghreb. "With our global reach and commitment to helping artists grow their fan bases, we wanted to invest our resources into 'Ya Salam' to bring these diverse and incredible creators together in one space to make magic."
Collaboration will only nurture the next generation of creators and open new opportunities for them. "There is North African representation in U.K. music, but not as much as there should be," shared Algerian-born, London-based singer-songwriter Miraa May. "So whenever there are other people who are trying to do the same thing [that I want to do], I immediately flock to them."
Listeners will hear the voices and influences of Miraa May along with Flomine, Smallx, Ard Adz, YP, BLESSED, and Sybka featured throughout the song, which merges Moroccan sounds with U.K. drill and gospel sounds.
"Collaboration is more than just music," explained YP, who hails from the U.S. but has parents of Moroccan and Filipino descent. "It's something that we want to instill in the next generation, and the generation after."
Hear from the artist themselves in the video below.
Want more hits like "Ya Salam"? Check out our Hot Hit Maghreb playlist.