EXPERIENCE THE MUSIC
Our Generation Comes to Life With IRL Event Space From Illustrator Eliza Williams
Story photo credits: Alice Backham
If you're ready to reset your expectations of what it means to transcend genres and simply embrace the music, Our Generation is for you. As Spotify U.K.'s musical home for artists who don't bind themselves to genres or stereotypes, the playlist continues to celebrate what it means to be an artist in 2023.  
This past weekend, we brought the world of Our Generation to life in London for a three-day immersive pop-up with special appearances from some of the most exciting artists on the playlist.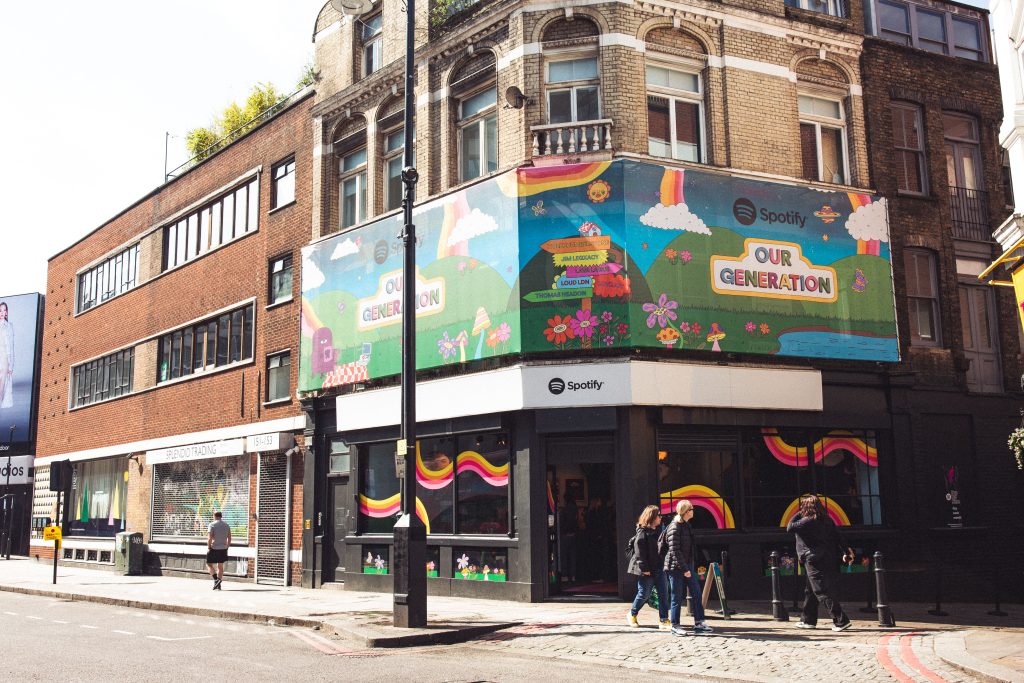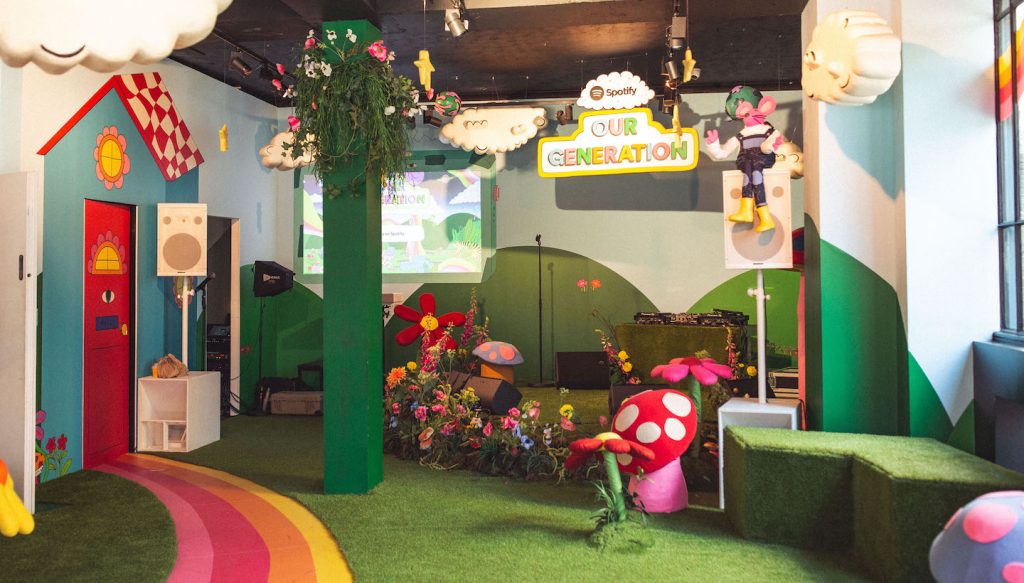 Fans joined BRIT Award–winner Holly Humberstone for an evening of exclusive first-listen demos and conversation. Jim Legxacy held a bedroom-production workshop, giving attendees insight into the creative process behind his emo-hip-hop-Afrobeats-inspired tracks. The rock-adjacent foursome Lovejoy treated fans to an intimate performance, while singer-songwriter Thomas Headon held a temporary-tattoo parlor. 
The Loud LDN collective held a takeover filled with DJ sets and lots of surprises from an incredible lineup of female and non-binary creators like Coupdekat, Maisi, piri, Charlotte Plank, Josie Man, Lucy Tun, DellaXOZ, and Izzi De–Rosa. Finally, fans also got an exclusive first look at a brand-new Lava La Rue song and self-directed music video, plus a party with LavaLand DJs.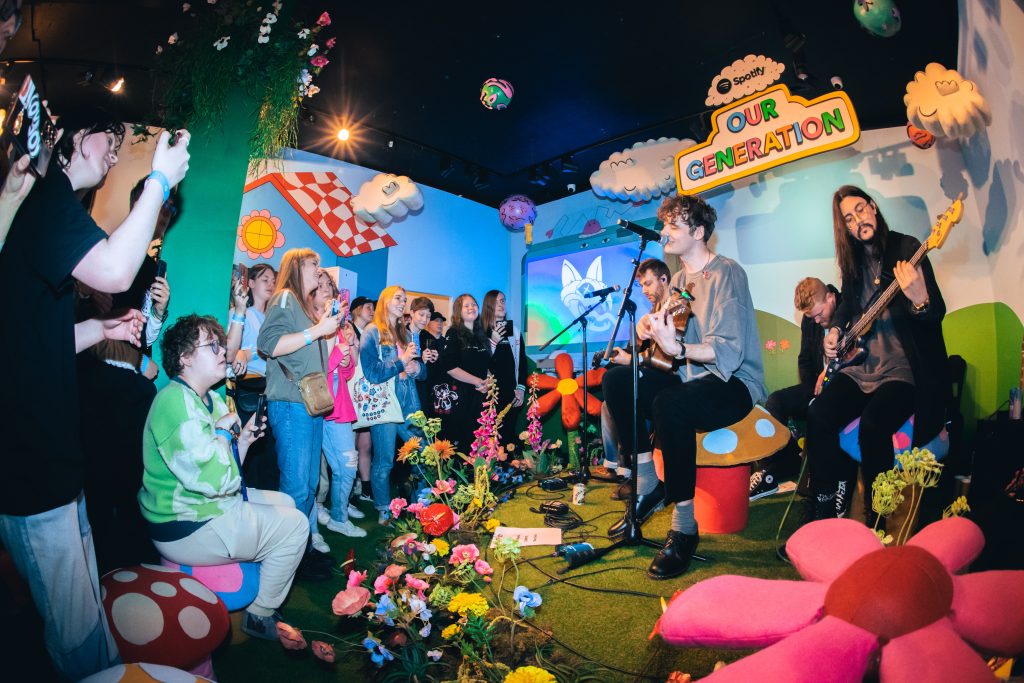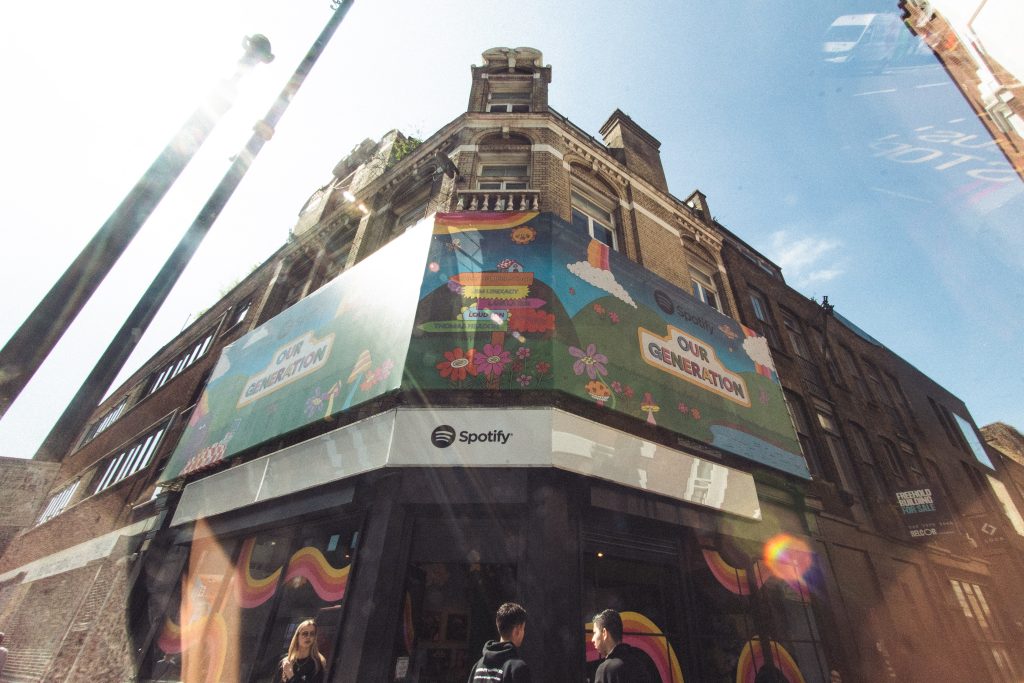 The full visual world of Our Generation—encompassing stills, video, artist portraits, and marketing assets—was brought to life with the help of illustrator Eliza Williams, who also designs the cover art for the Our Generation playlist, alongside a team of young creatives. 
For the Record caught up with Eliza at the event to hear more about her experience. 
What's it like seeing your work brought to life here at the Our Generation exhibition? 
Weird. It feels like I'm walking into my brain, basically. It's really strange to see everything in 4D and see all the different textures and colors and how other people are interacting with it and how it's making other people feel. I think that's really cool. When I make digital stuff, I don't get to see how much people love it, but it's so nice to see. It's so nice that they love the playlist as much as I do.  
What are some of the elements of Our Generation that you wanted to depict in the cover art? 
Our Gen is very intertwined with my personal work and is very close to my heart. I really wanted to make sure it shows all the different sounds and voices and genres on the playlist. That's what really inspires the playlist art and the look of it and the feel of it. I want the playlist to look how we as listeners feel when we listen to the music, with the emotions and everything.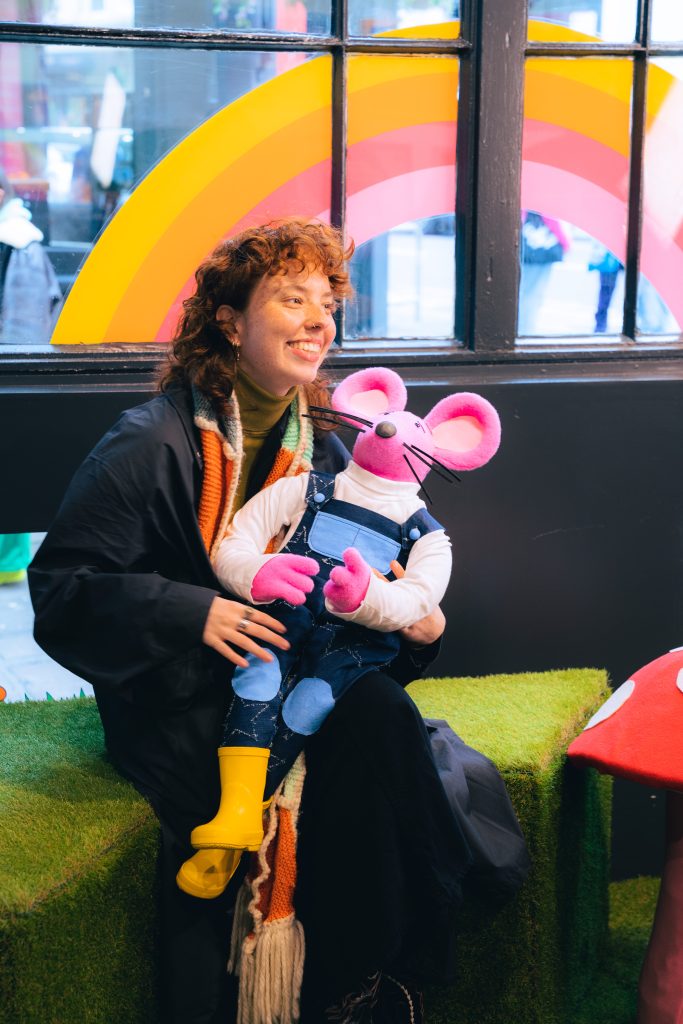 Tell us a bit about your journey into art.
I've always created, ever since I was a little kid. I used to love making things when I was little, and then I studied communication design and I actually just fell into doing illustration. I didn't think I was ever going to pursue that as a career goal. I would always do it for fun, but I never thought I would be able to make this the one thing I do. It's surprising! 
But I've really liked doing this, so I hope I get to do more event stuff going forward. I want to move into more physical, tangible things like prints and vinyl. I just did a vinyl with Eloise, which was really fun, full of photography and then layered art. And animated video—I'd like to mix that in as well. I'd love to dive deeper into my work and build characters. 
How would you describe your artistic style? How about your taste in music?
I think my art style is very playful and it's really true to my inner child. I think that's where all my inspiration comes from—trying to be completely myself. And not my adult self—the fun version of myself! And then I think, honestly, my art is very inspired by music as well. I don't think I have a particular style that I listen to. I'm very open to listening to different stuff. Most of my work is very inspired by old music, like the 70s, 80s. I love 70s disco. It's so fun. And then a bunch of new artists whom I love as well, like Alice Phoebe Lou, Laufey—young artists who have a very distinct voice and style. 
Who or what are your greatest artistic influences?
I've always loved this incredible Melbourne artist named Mirka Mora. And Yayoi Kusama—I love her work. She's so sick. And then anything childhood related, old cartoons, movies. The Wild Thornberrys—I used to really think I was Eliza Thornberry when I was little. Anything kid related. I still reference the childhood things I loved and grew up with.
What has it been like to work with Spotify? 
I really loved working with Our Generation and with Spotify. I feel that I've been really blessed with being able to be fully creative and have so much flexibility with what I've been able to do during this project. It's been so exciting seeing all the different artists I've gotten to work with—whom I listen to myself—and then collaborate with so many wonderful creatives as well. Even on previous campaigns—Andy Baker, I've looked up to him for ages, so that was insane to be able to work with him. And then, yeah, obviously Sasha Hilton (art director) and Saskia Martindale (prop maker). They're incredible. It's a dream to work with other creators and feel so collaborative. 
Stream Our Generation below.