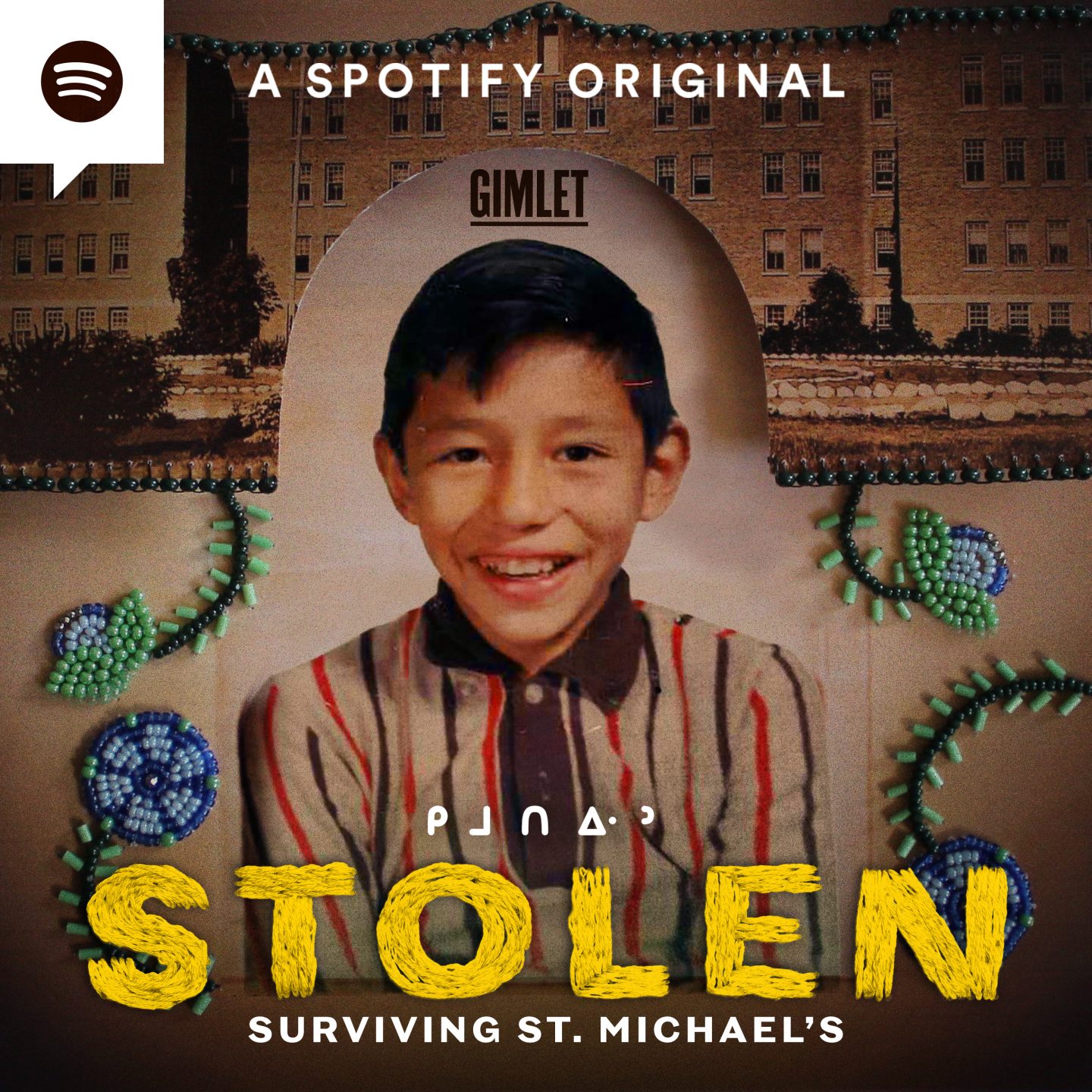 THE AWARD GOES TO
Spotify Original Podcast 'Stolen' Adds a Pulitzer and Peabody
Earlier this year, thanks to its impactful reporting, the Spotify Original podcast Stolen: Surviving St. Michael's won an Alfred I. duPont-Columbia University Award. Now the series is adding the prestigious Pulitzer and Peabody awards to its list. Stolen is the first podcast series to win both a Pulitzer Prize and Peabody Award in the same year.
"Honestly, I've been pinching myself over this news. It is such an incredible honor for our work on Surviving St. Michael's to receive this recognition. It feels like proof that Indigenous stories matter and that Indigenous people should be supported to help tell them," said Connie Walker, an Okanese First Nation (Cree) investigative reporter and the host of Stolen. "Above all, our team hopes that this means that more people will hear the stories of the survivors who bravely shared their experiences with us and recognize that this is just the beginning in terms of what it means to learn the truth and try to collectively grow and heal from our past."
Connie and Spotify's Gimlet Media team were awarded a 2023 Pulitzer Prize in the Audio Reporting category. The Pulitzer Prize marks excellence in the fields of newspaper, magazine, online journalism, literature, and musical composition.
Peabody Awards are also a great honor, given to the most powerful, enlightening, and invigorating stories in television, radio, and online media. Stolen won in the Podcast and Radio category.
"It's an honor to receive any recognition for the work our teams produce at Spotify, but for Stolen to achieve the highest level of recognition with both a Pulitzer Prize and a Peabody is an incredible feat," shared Julie McNamara, Head of Global Podcast Studios at Spotify. "Connie has given a voice to the victims of Canada's Indian residential schools and to Indigenous communities. She and the Gimlet team worked tirelessly to earn the respect of the victims in order to tell their stories and offer a path toward healing and hope. We're incredibly proud of Connie and the entire Stolen team." 
Stolen follows Connie as she looks into her father's harrowing experiences at a Canadian residential school in the 1960s. Throughout the season, she uncovers deep abuses at the hands of school administrators that led to childhood death and adulthood trauma—outcomes that were not unique to St. Michael's.   
The podcast also received an honorable mention at the Dart Awards, which recognizes outstanding reporting in all media that portrays traumatic events and their aftermath with accuracy, insight, and sensitivity while illuminating the effects of violence and tragedy on victims' lives.
This fall, the third season of Stolen will take listeners to the Navajo Nation as Connie and team investigate the case of two missing Navajo women. "It's huge—27,000 square miles of remote terrain with fewer than 200 tribal police officers," explained Connie. "One thing I've learned so far is that on the Navajo Nation, the line between missing and murdered is often difficult to prove. In many ways, this season builds on the themes we've explored in previous seasons, but hopefully in a way that feels different and exciting to our listeners."
While you're waiting for the new season, we recommend revisiting Season 1, Stolen: The Search for Jermain, which recently published an episode detailing new developments to the story.