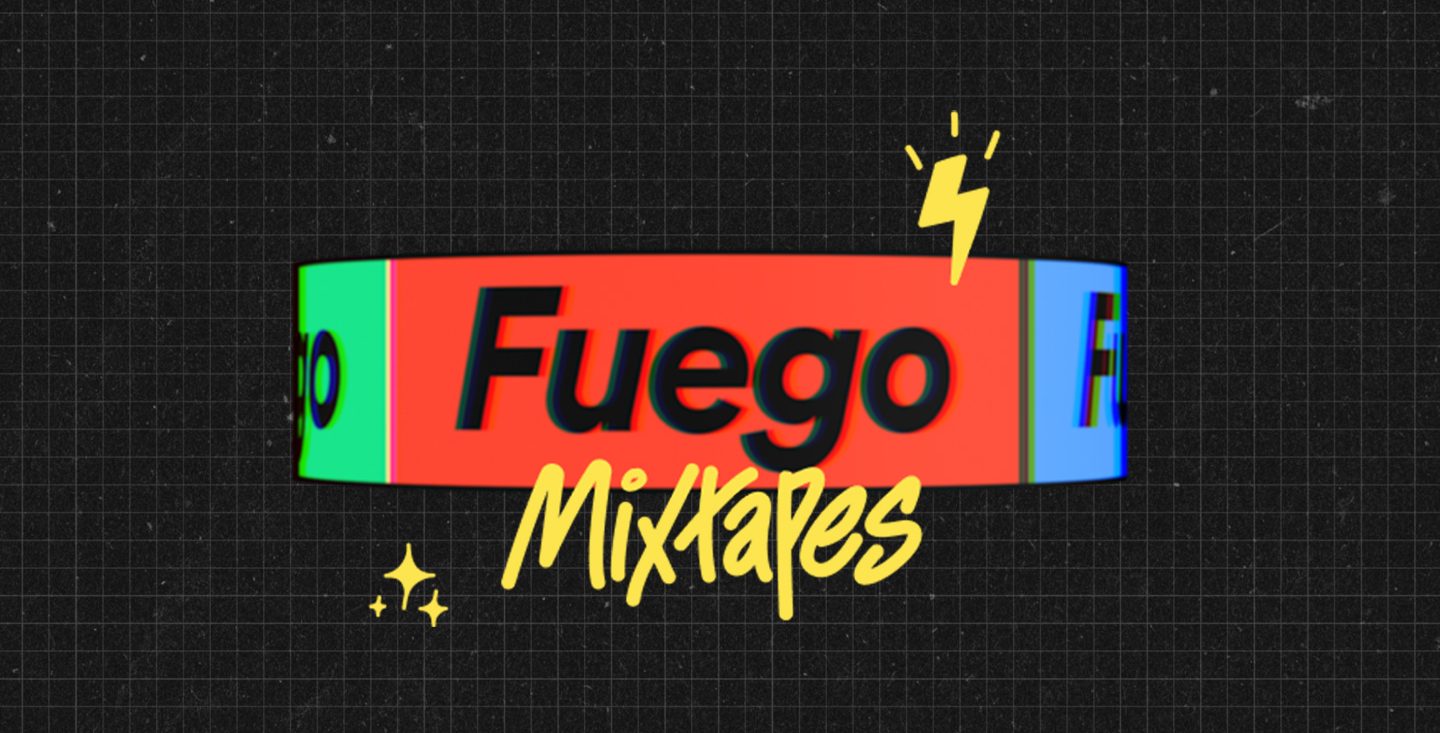 CATCHING FIRE
Spotify's Innovative Fuego Playlist Turns Fans Into Music Curators
Spotify's Fuego has been red hot since launching last year, with surprise updates each week redefining how listeners discover Latin music. But continuously alerting fans to hot new music isn't the only thing that sets Fuego apart. The compilation of songs is a result of open and collaborative curation between music editors and guest curators. Now Spotify is taking Fuego and its archive of weekly mixtapes to the next level by giving users the chance to curate the playlist themselves, for the first time ever.
Listeners can submit their own music lineup by visiting the Fuego Mixtape microsite. From there, select playlists will have the chance to be featured as the Fuego playlist of the week. This adds a new way to engage with favorite tracks and share them with others.
Creating an opportunity for user-generated playlists is just one of the many ways Fuego is taking music curation in a new direction. In the past, Fuego has featured guest artist curators like Feid, Myke Towers, and Eladio Carrion. In the coming months, Fuego will expand the helm to playlist takeovers from influencers like Jess Judith, Santea, and Sofia Bella.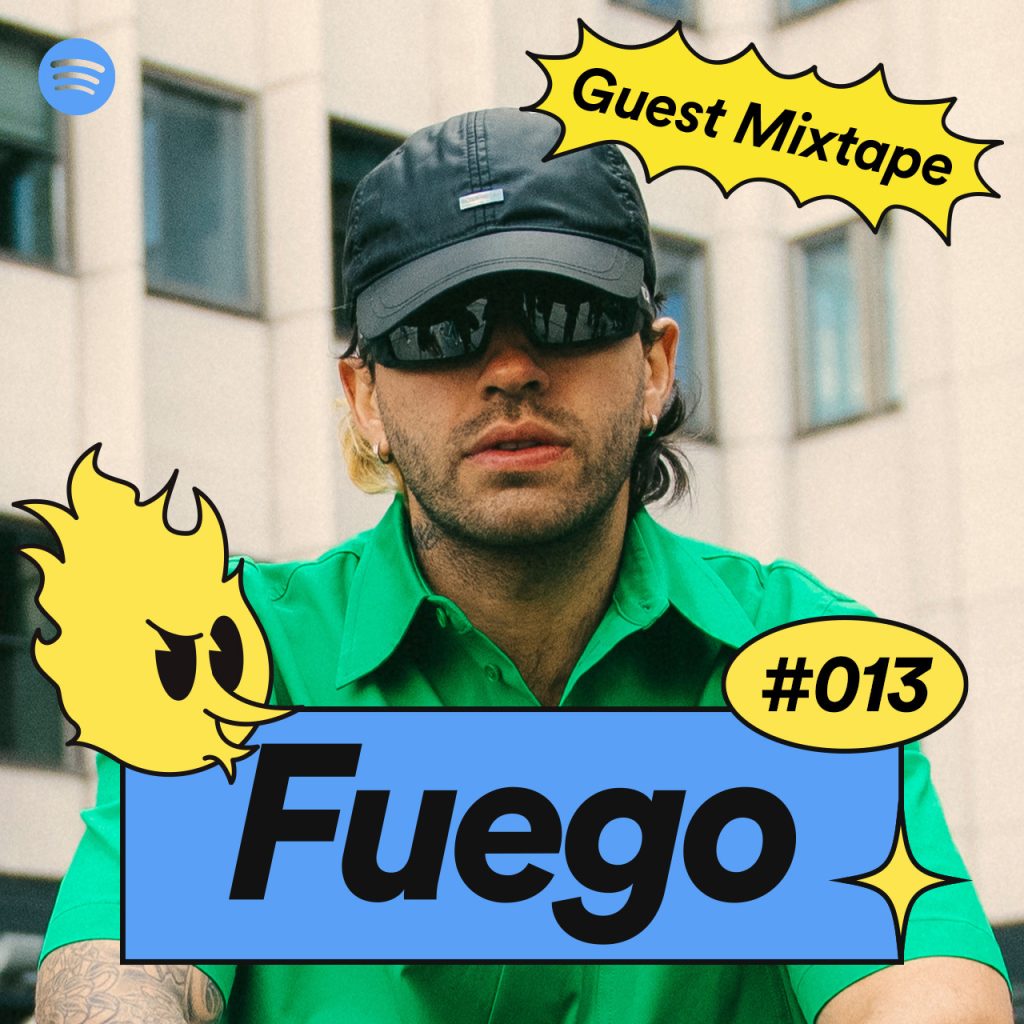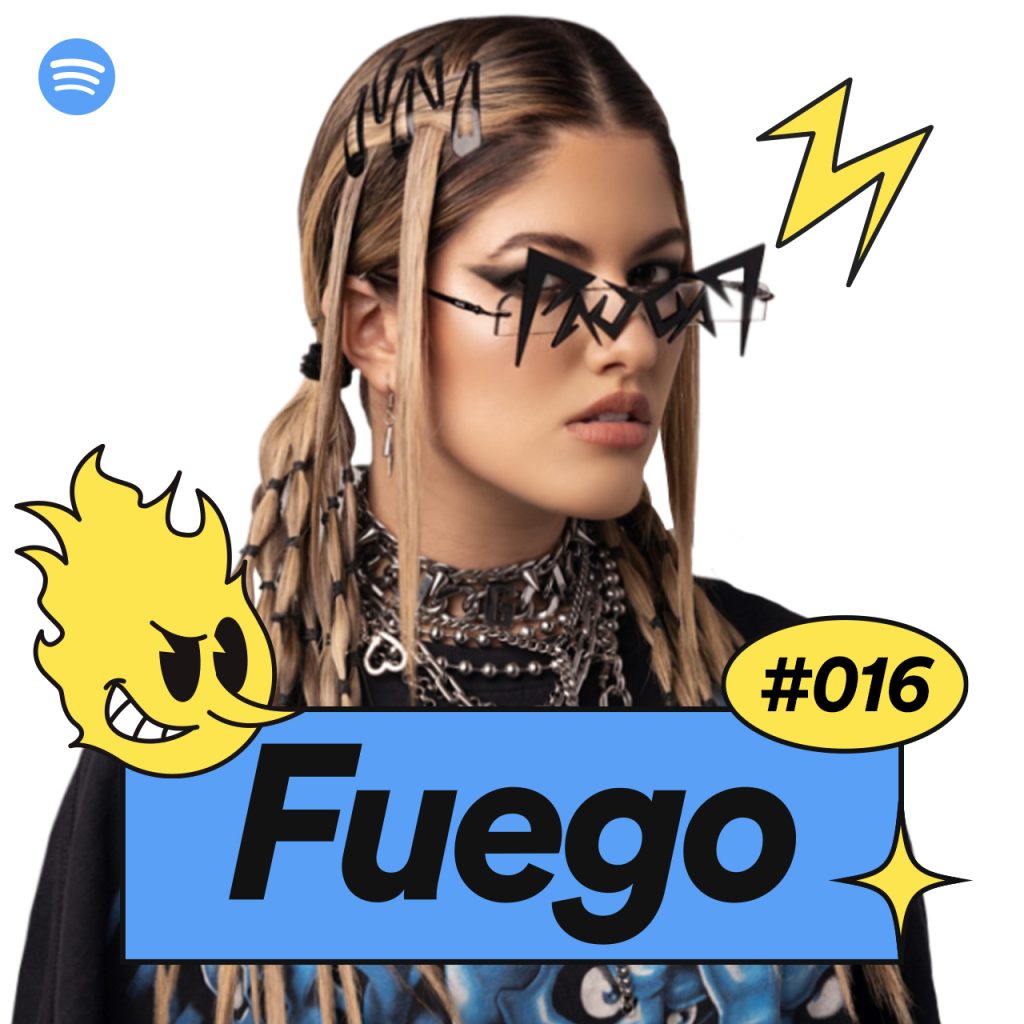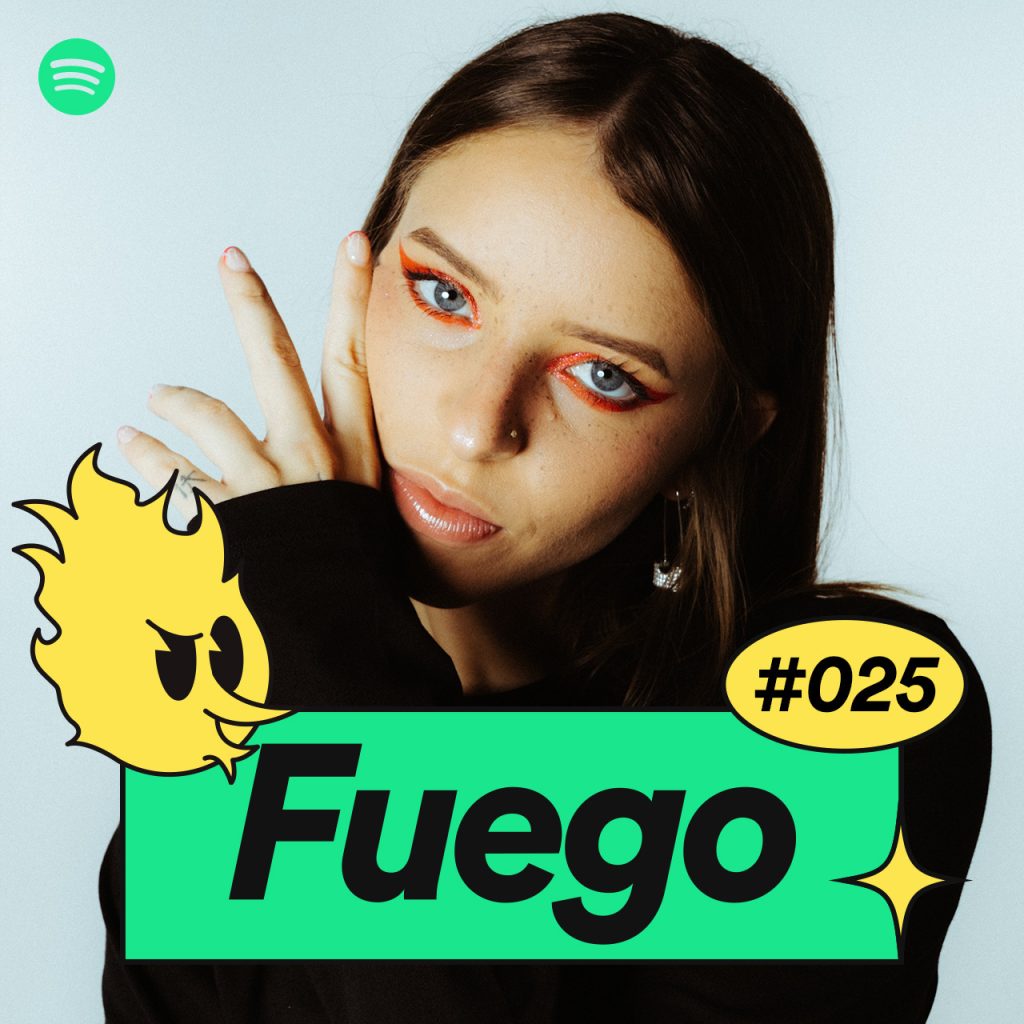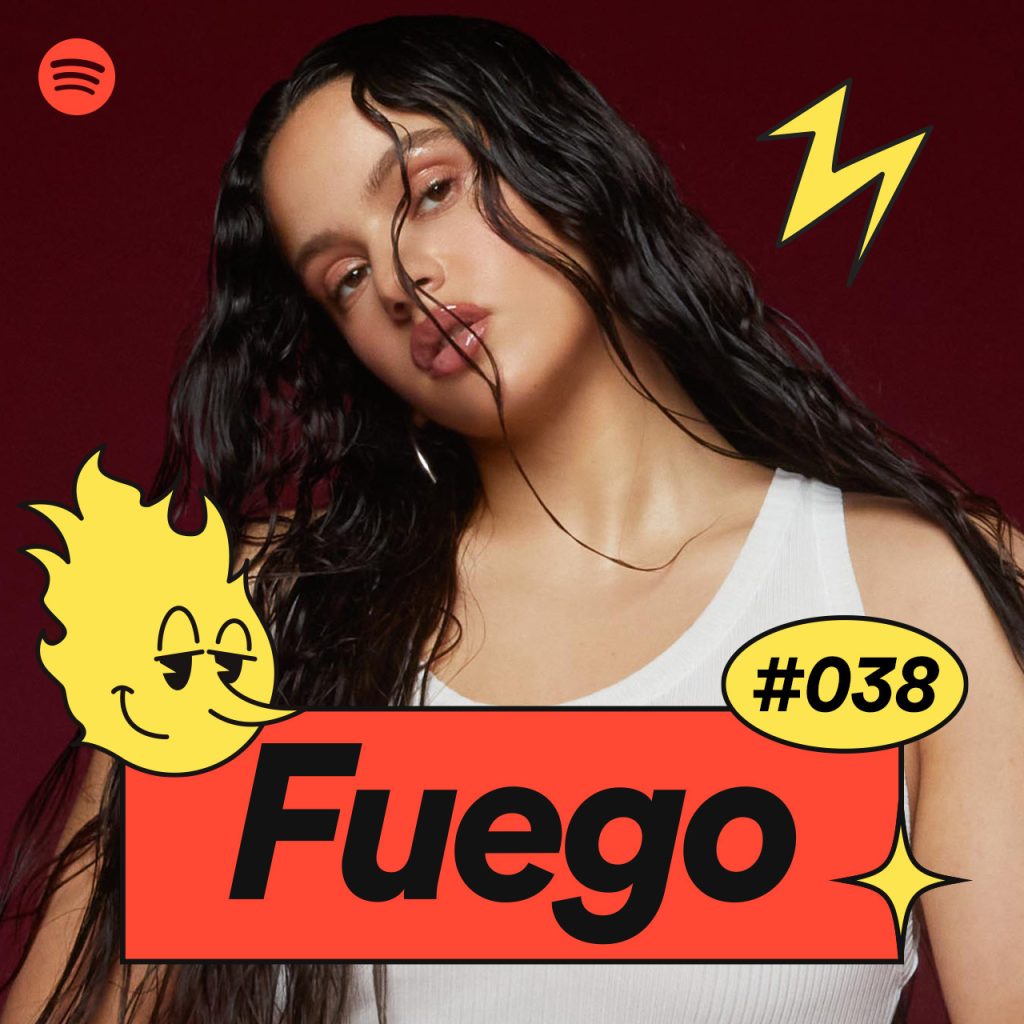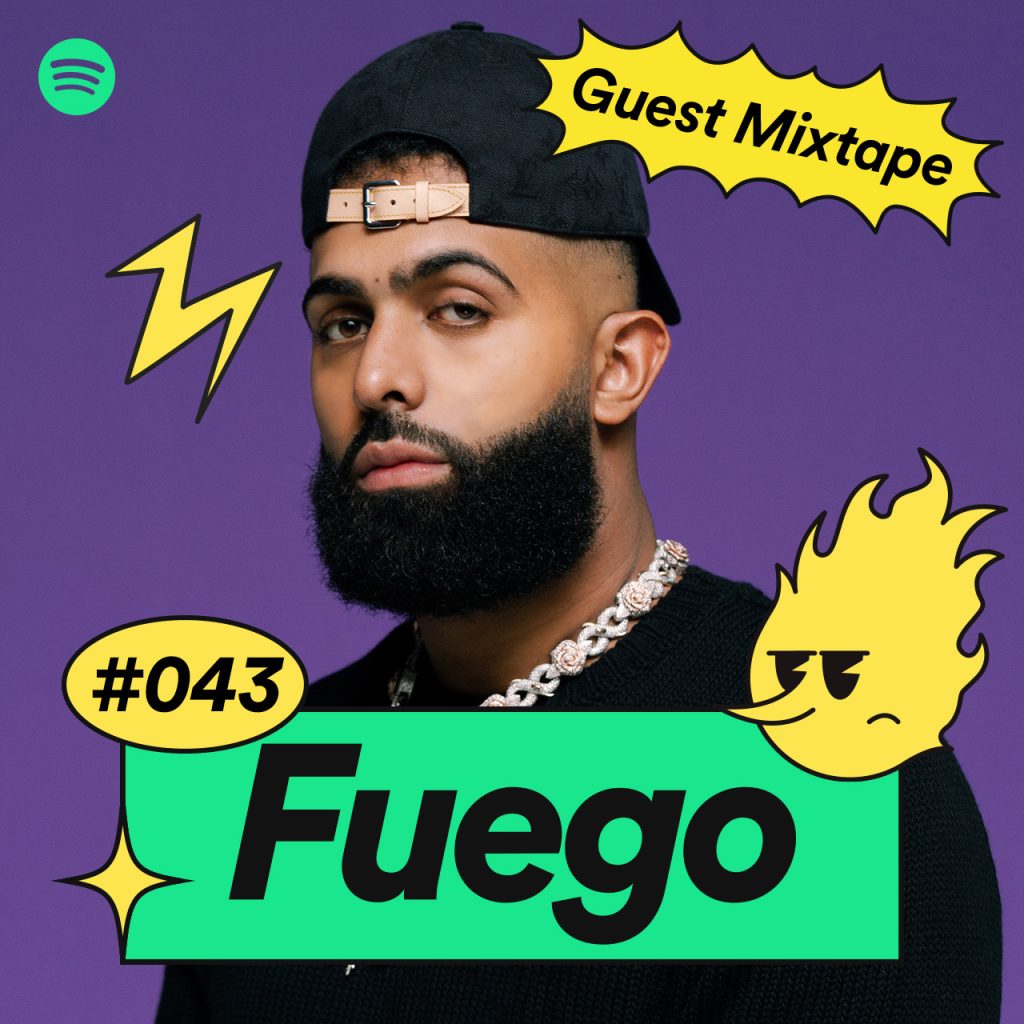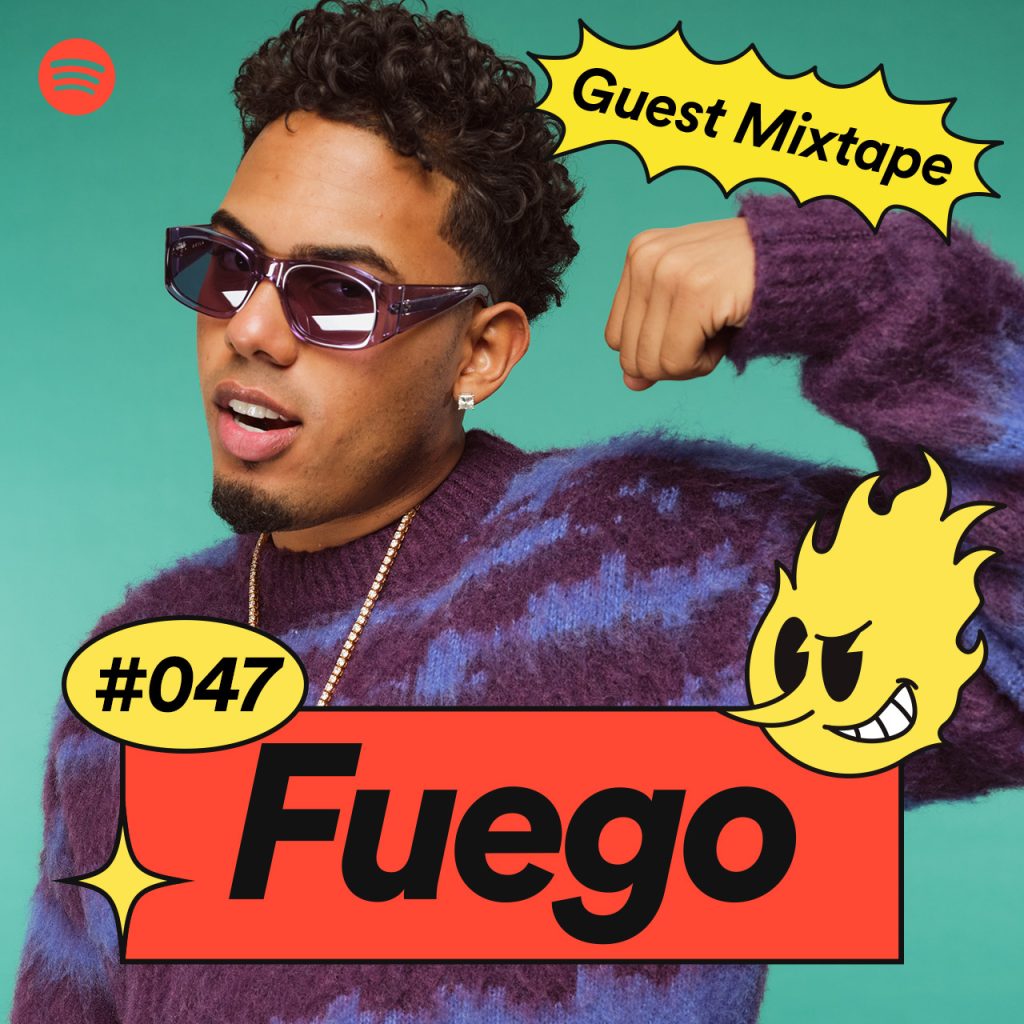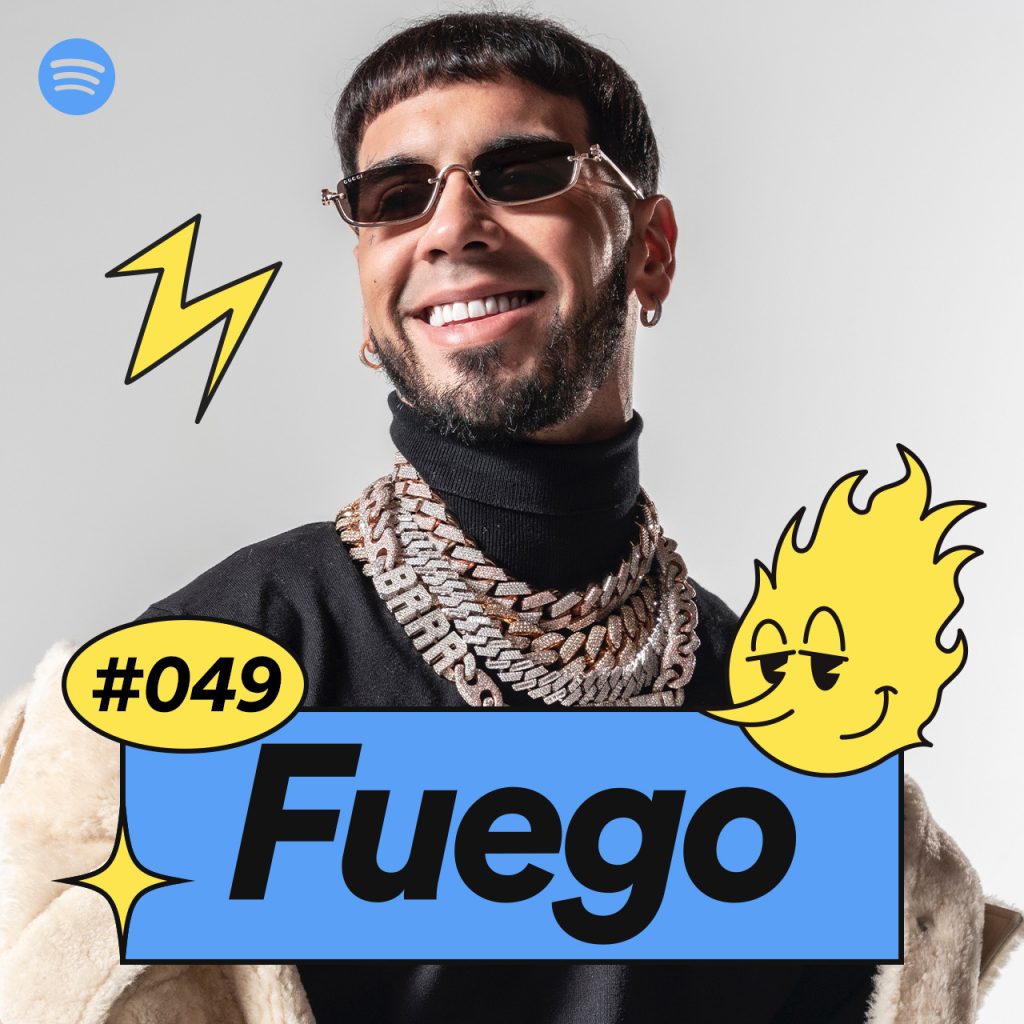 Antonio Vazquez, Head of U.S. Latin Editorial at Spotify, is the mastermind behind Fuego. For the Record chatted with Antonio to learn more about the playlist and this game-changing opportunity for collaboration.
What does it mean for Spotify to open the experience to fans and introduce a new type of collaboration?
Creating space for playlist innovation is Fuego's ultimate mission. Last year, we set our minds to break the mold of a traditional playlist by introducing Fuego Mixtapes, the weekly pulse of Latinx youth culture. 
This time, we're launching the next step in the evolution of Fuego: interactivity. We believe it plays a big role in how people experience music, and having them feel part of Fuego is something that's important to us.
There is a growing need for self-expression, especially among younger audiences, so we wanted Fuego to be the place where they could have a voice and explore their creativity and taste-making abilities.
Ultimately, we're looking to build the first community playlist, where fans, cultural influencers, and Spotify editors can talk to each other, participate, and share a common interest—all powered by Fuego.
How do you approach the process of curating the Fuego playlist?
We follow a simple Fuego recipe, which is also something we've asked our users to take into account when submitting their mixtapes on the microsite. 
It consists of: 
A short and digestible tracklist (20-25 songs)

A variety of artists—new and old, classic and fresh

Diverse Latin genres, from reggaeton to electronic and trap—we're always showcasing Latin music's range

Vision—tying the curation together with a theme
We use this recipe every week, making sure we get to something unique and different every time to surprise and delight our listeners.
Can you share some of the factors that go into keeping the mixtapes fresh?
The idea of refreshing the playlist in its entirety comes from the insight that there are thousands of users who come back to their favorite editorial playlists every week. We wanted to reward that loyalty with an experience where they could discover a completely new set of songs every time, mixed with curated picks so good they won't want to miss them.
Latin music's richness lets us play with different genres and themes every week. While the majority of the mixtapes have a rhythmic and urbano-leaning component, we have also explored fusions with Latin electronic, indie, and most recently, Musica Mexicana. The reception has been great on these.
Keeping updated on new releases and great music is a critical part of your job. What role do fans play in this? 
As music editors, it's our role to stay on top of the latest trends in Latin culture. We're not only sifting through a high volume of new releases every week, but also rediscovering catalog music that resurfaces and creates new connections with music fans. 
Since launching the Fuego Mixtapes campaign and microsite a couple of weeks ago, there's been an overwhelming response, with thousands of submissions. This has allowed us to discover songs and emerging artists we had never heard of before. Hence the importance of bringing users into the conversation—there are some incredible tastemakers out there!
What originally inspired Fuego? We hear gaming played a role? 
We wanted to create a playlist brand that allowed Spotify to innovate and think outside the box. That's why we looked to infuse our curation with some dynamism through ideas like a shorter format, weekly updates, and archival content users can go back to. We also wanted to add new layers of interactivity (user and guest curators).
Those in the gaming industry are absolute pros in building communities of some of the most passionate fans. The way they maximize their IP and deliver continuous content updates for their games was a huge inspiration for Fuego, from the creation of our flamy Fuego character to the way we've been rolling out new features and content on the playlist.
What opportunities can Fuego offer brands that other types of playlists may not? 
Fuego has resonated heavily with young Gen Z audiences, which is a segment that many brands are constantly trying to figure out. The playlist brand and positioning lends itself to be unpredictable as we try to offer novel experiences. 
We're not afraid of failing if something doesn't go the way we wanted since that's how we continue pushing the boundaries of what playlists can become in the future. Brands can tap into Fuego for any cool ideas that other, more rigid and established playlists are not able to entertain.
Check out the Fuego playlist, and keep an eye out for new takeovers debuting each week.