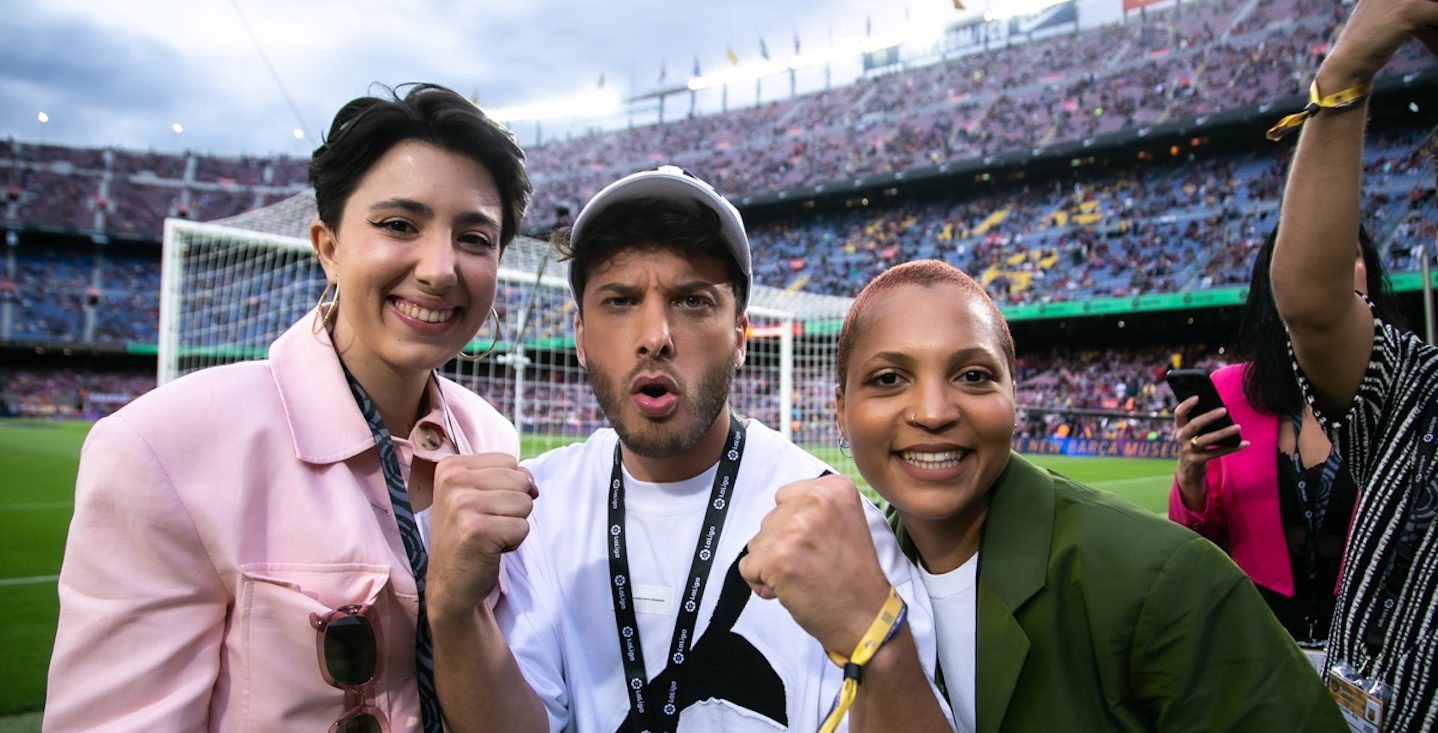 GLOW GOALS
Spotify Camp Nou 'Glows' With Spotify and FC Barcelona's LGBTQIA+ Creator Takeover
LGBTQIA+ people are in music, art, television—and on the football pitch. So earlier this year when Spotify created GLOW to celebrate the LGBTQIA+ community's work, artistry, and impact on music and culture, we committed to elevating queer creators year-round in our efforts both on- and off-platform. This weekend, that meant bringing GLOW to Spotify Camp Nou, the home of FC Barcelona. 
During the La Liga home match against Real Sociedad, Spotify and FC Barcelona celebrated LGBTQIA+ artists and creators through a stadium takeover highlighting our GLOW program. The weekend also cemented FC Barcelona's commitment to drive cultural change and continue to build a more diverse and inclusive Blaugrana community. Together, Spotify and FC Barcelona's joint platform reinforces the message that football and music are for everyone—and that the more diverse our communities are, the richer they become.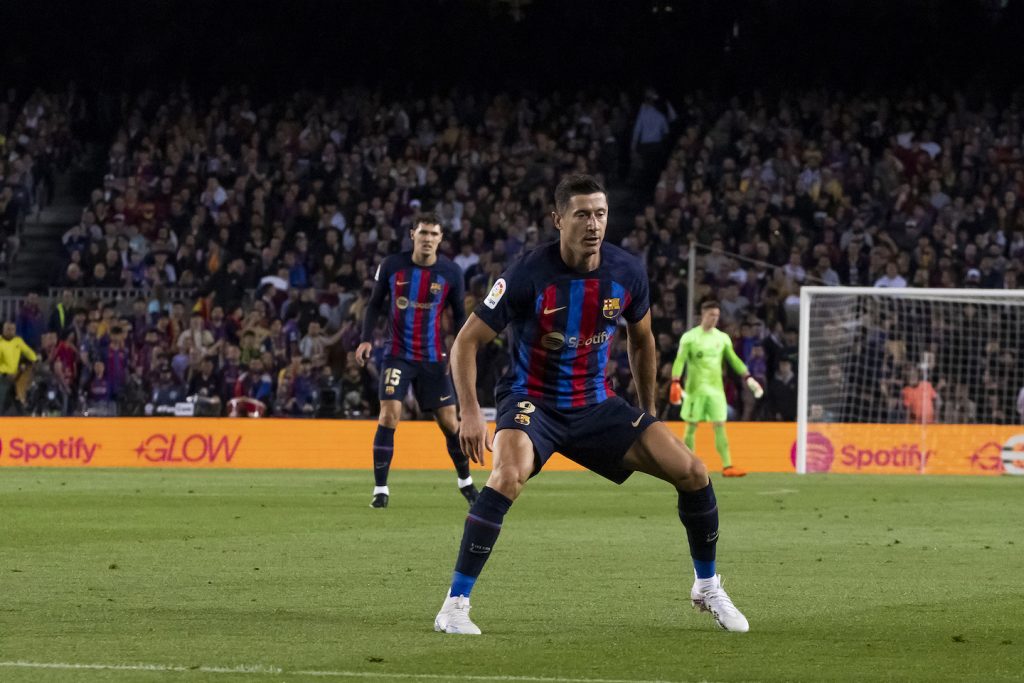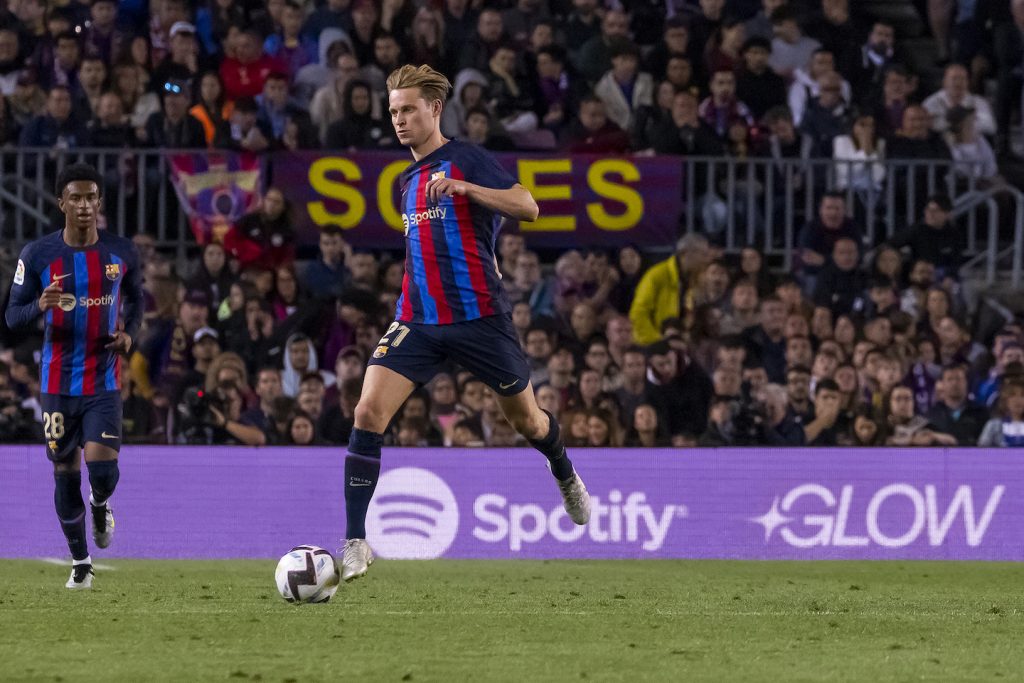 "This collaboration between music and sport celebrates the diversity and inclusion within the FC Barcelona and Spotify communities," says Marc Hazan, VP Partnerships at Spotify. "Both Spotify and Barça share the same value of empowering people to be their authentic selves. We truly believe that both football and music are for everyone, and that both communities are richer the more diverse they are."
In addition to a full LED takeover of the iconic Spotify Camp Nou stadium that showcased a range of LGBTQIA+ artists ahead of and during the match, we also invited a number of GLOW artists to enjoy the game.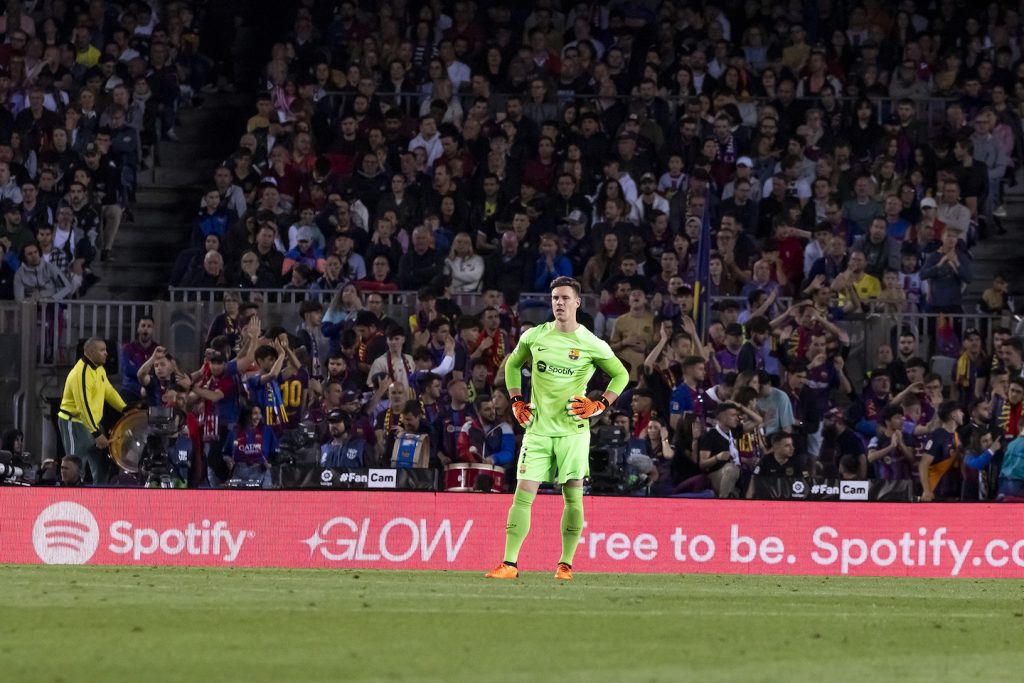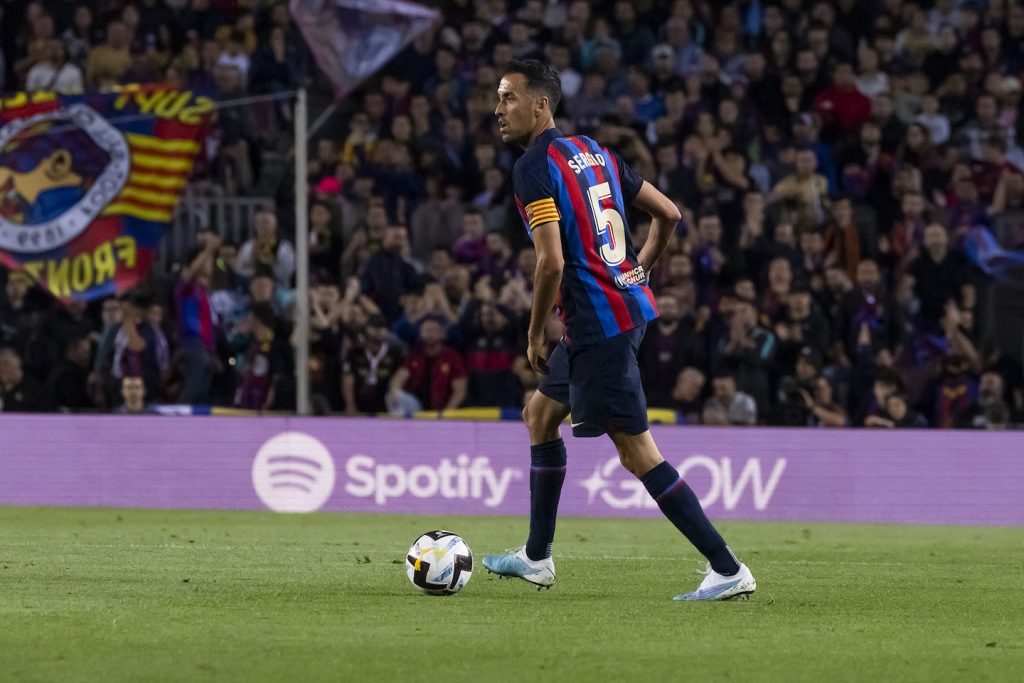 Sans Soucis, an Italian songwriter, artist, and producer, was one of the creators in the stands. "I'm so honored to share this platform with so many of the artists who inspire me on a daily basis," they said. "Growing up, I never quite felt like my identity had to be celebrated. If anything, I felt pressure to perfectly fit into a mold someone else had made for me. Ultimately, it's people like us who can change our own environments in order to feel more safe and be able to thrive. That's why GLOW for me represents community and activism. This is the place where we can protect our art, represent, and expand." 
Sans Soucis joined LGBTQIA+ artists Blas Cantó, Agoney, Andreas Wijk, Gala Nell, María Peláe, and Safree at the stadium to support the team and, in turn, allow the club to express its support for their work and their communities.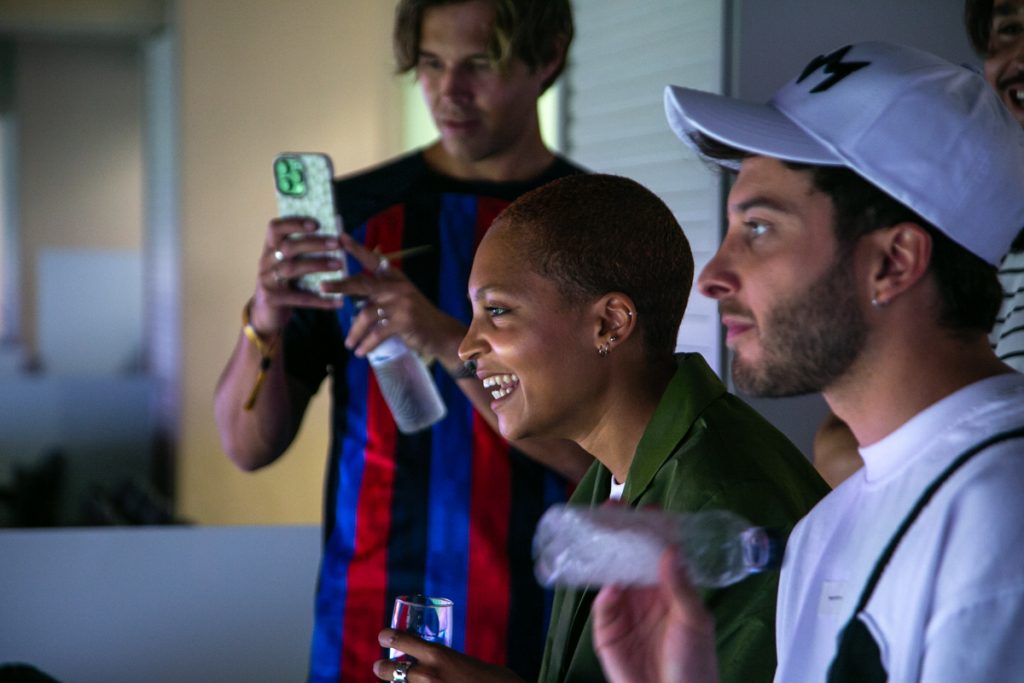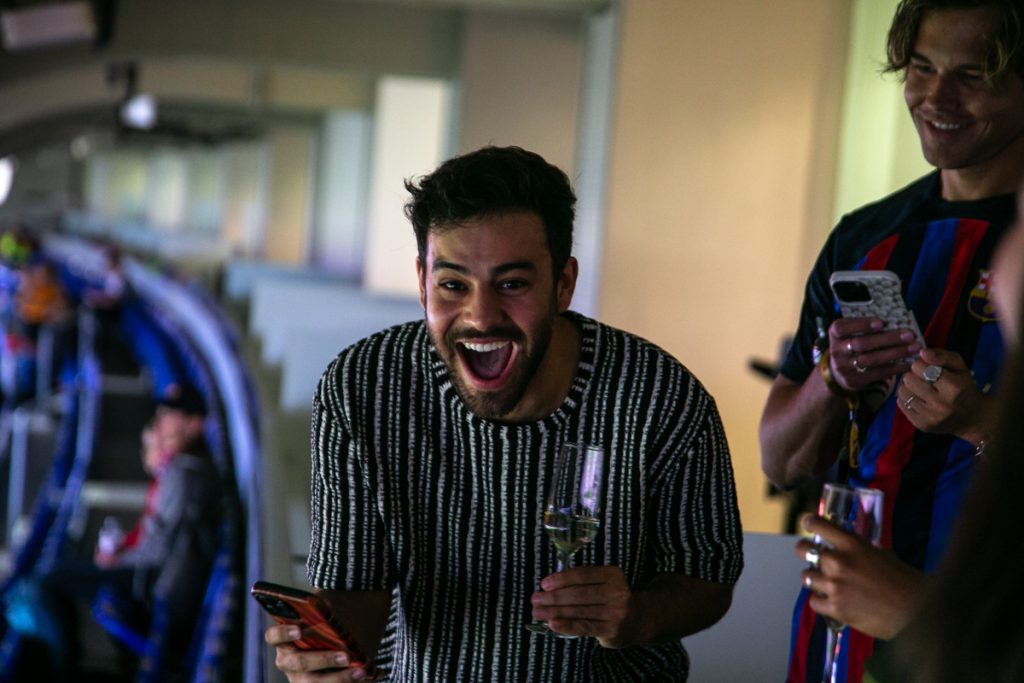 "There's nothing more powerful than when music and purpose collide," says Swedish singer-songwriter and match attendee Andreas Wijk. "I feel honored to be a part of a playlist and program that stands for music, hope, love, and inclusion. It's beautiful to see the LGBTQIA+ world find such a natural place in FC Barcelona—two worlds that sometimes feel separated from each other are now closer than ever. It feels historical, and I'm happy to be a small part of it." 
On the FC Barcelona side, Juli Guiu, Vice President Marketing Area, and Elena Fort, Vice President Institutional Area, added, "We pride ourselves on being part of a welcoming, diverse, and inclusive club. The Spotify GLOW takeover is another step forward in celebrating everyone in our football community. Once again, sport and music join forces to drive a change of culture toward a more plural and open society."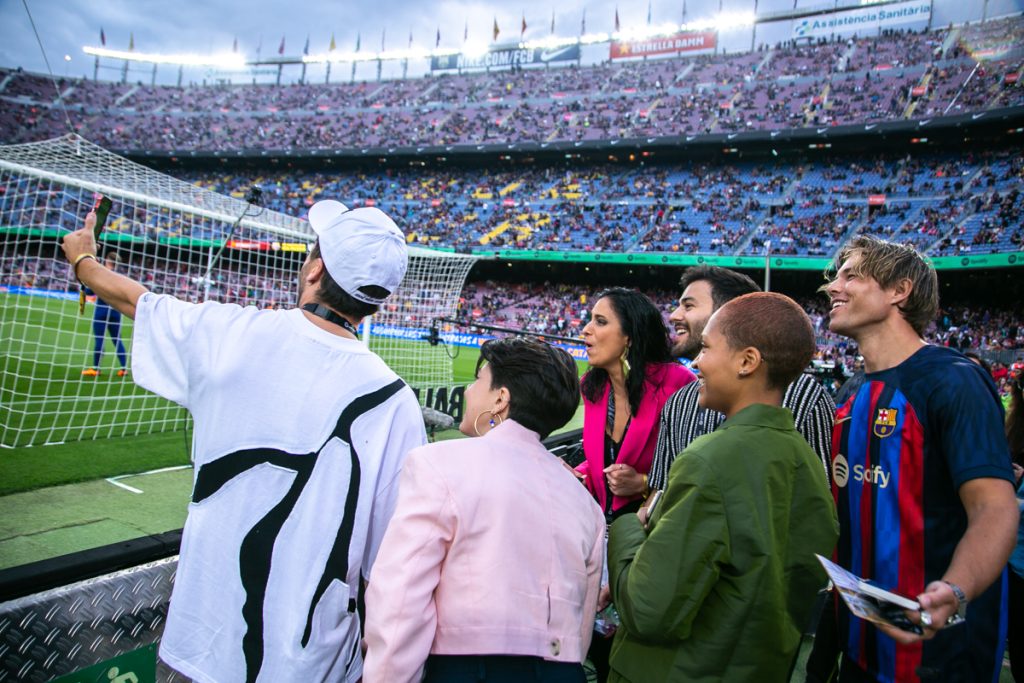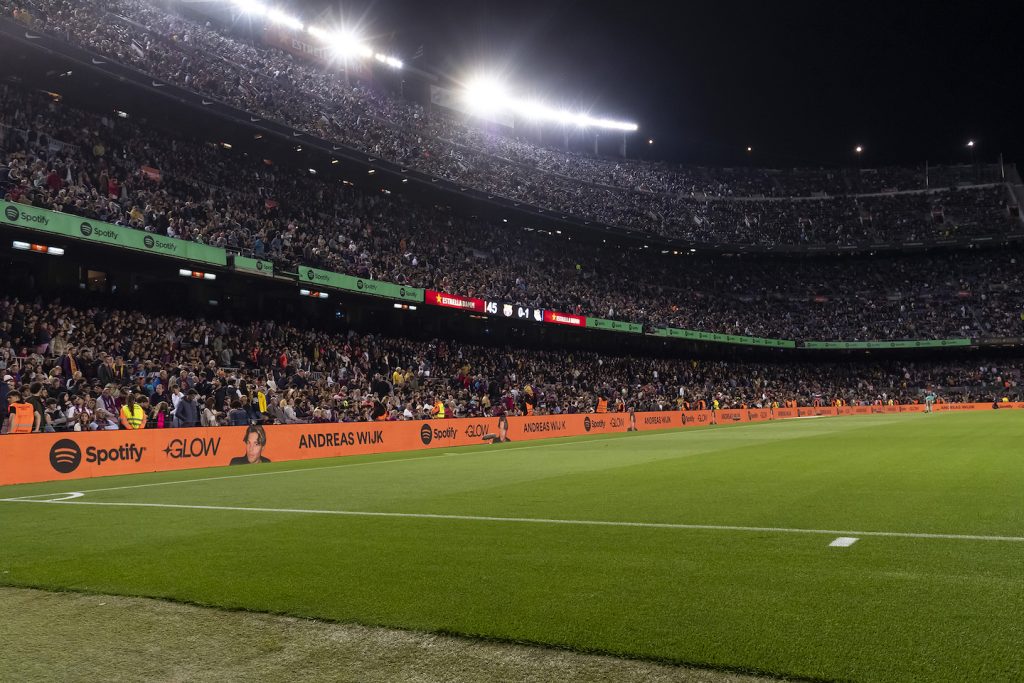 "GLOW is a revolution," added Spanish singer-songwriter Safree, who was also in attendance. "This experience is unique for us as members of the LGTBIQ+ community. We know that not everything is going to change in one day, but there are actions throughout the year we can participate in to claim our rights. We have the perfect platform to make our ideas known, and thanks to Spotify, we are making ourselves more visible."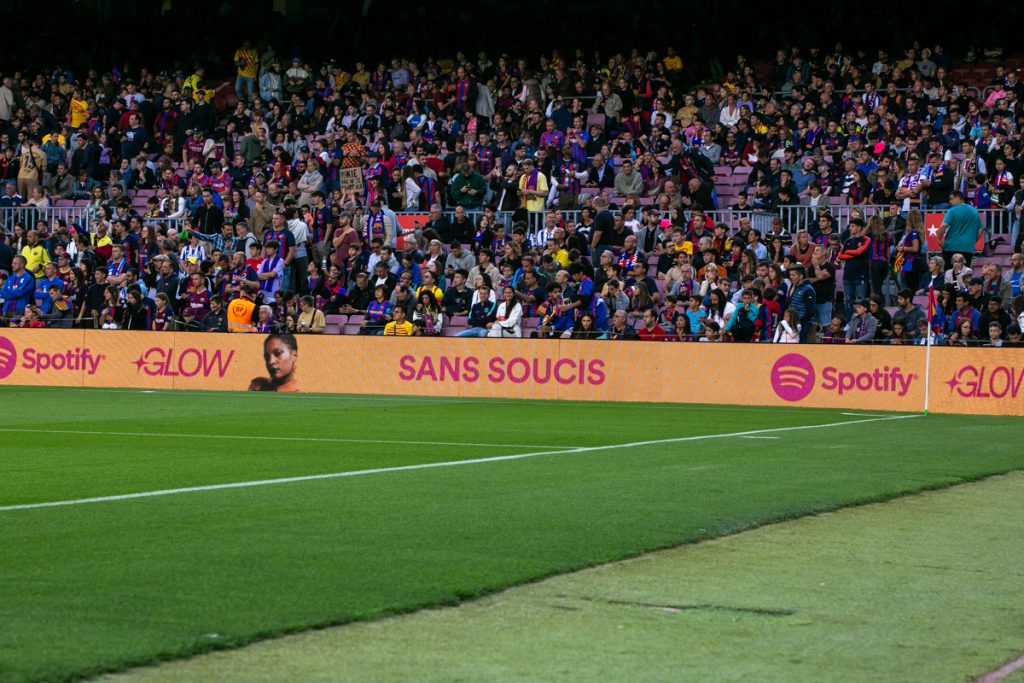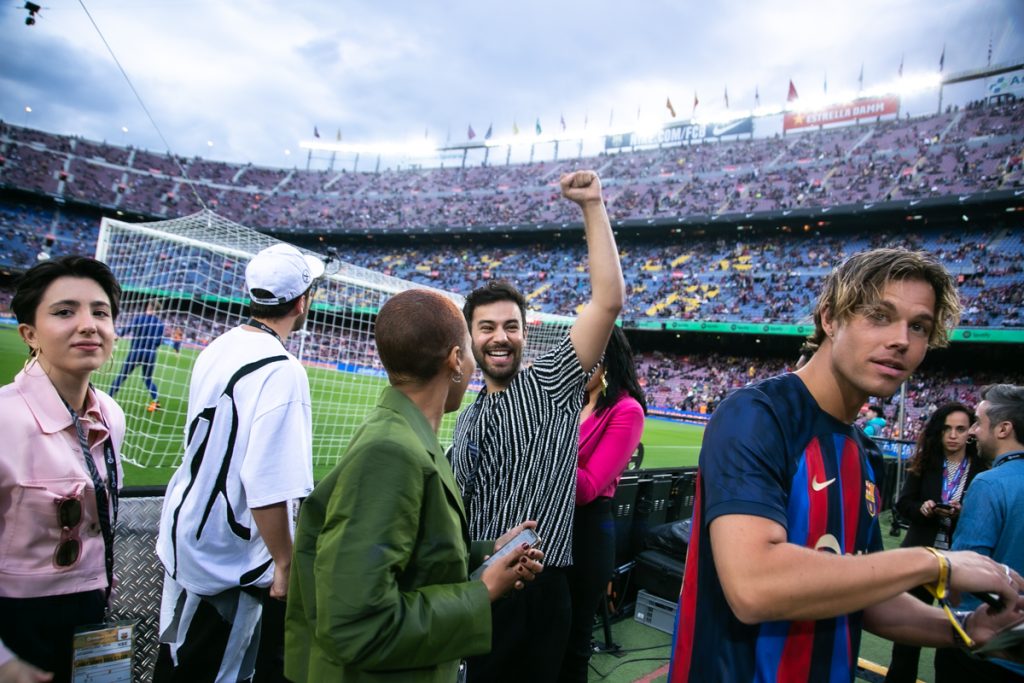 Catch more LGBTQIA+ artists on our flagship GLOW playlist.