MEET ME AT THE PLAYGROUND
Celebrating Central Park With Spotify and KIDZ BOP
Photo credit: BFA/Darian DiCianno/Deonte Lee/Matteo Prandoni
New York City residents and visitors alike have made countless memories in each of Central Park's 21 playgrounds. While climbing the Egypt-themed jungle gym near the Met or swinging to the sound of hooting monkeys near the zoo, anyone can delight in the beauty and magic of the park, and kids can do what they do best: play. 
Keeping the playgrounds clean and safe is an important task, one that the Central Park Conservancy's Playground Partners takes on with pride. Yesterday, the Playground Partners hosted their Annual Family Party at Heckscher Playground, the largest in the park. Kids and families flocked to games, sports, a magic show, arts and crafts, and much more. And since you can't have a party without great music, Spotify was in attendance as the Family Party Main Stage Sponsor to entertain the next generation of listeners and their families.  
The family-friendly musical performances included a DJ set from 14-year-old Annie Red, the award-winning resident DJ for the Brooklyn Nets. PAW Patrol's Skye and Rubble were on a roll leading the "Pup Pup Boogie" and a PAWsome game of freeze dance.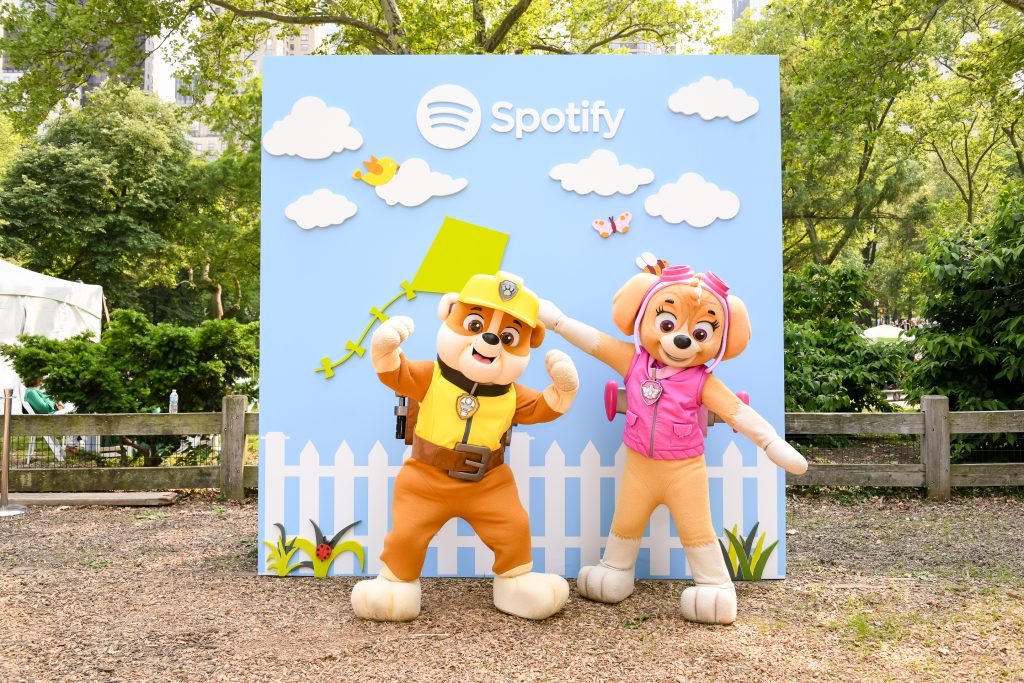 KIDZ BOP, the most popular artist on Spotify for families, headlined. Since 2002, KIDZ BOP has recorded kid-friendly versions of today's biggest pop music hits sung by kids, for kids. 
"KIDZ BOP has been an established brand that families love for years—before Spotify even existed!" noted Dustee Jenkins, Head of Public Affairs at Spotify. "Even putting on this event, many of our employees who are twenty- and thirtysomething have been so excited about partnering with them because it's the music they grew up on. Today, KIDZ BOP is the most popular music on Spotify for families." 
"I think KIDZ BOP is such a fantastic example of a group embracing streaming to meet their audiences where they are," said Dustee. "But I also see it as a reflection of Spotify's ability to cater to a wide-ranging audience and be a platform that they can grow up on. Music is such a powerful means of connection, especially for young families, where we've seen Spotify become a natural fixture in car rides and birthday parties, but also in education and generational connection." 
The KIDZ BOP Kids Live Tour is the first concert experience for many. The group's most-streamed song on Spotify is "Shake It Off," followed by "Uptown Funk." Another popular track is "Dance Monkey," which the group performed live along with "Never Stop," "About That Time," "Good 4 U," "Shut Up and Dance," "Break My Soul," and "Made You Look."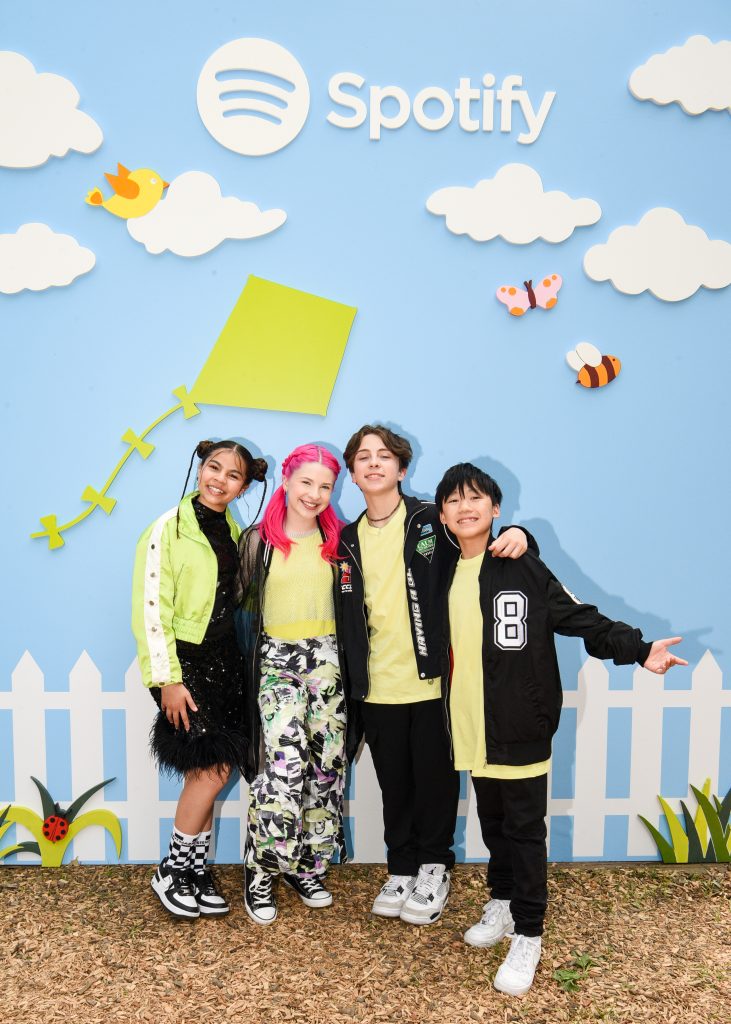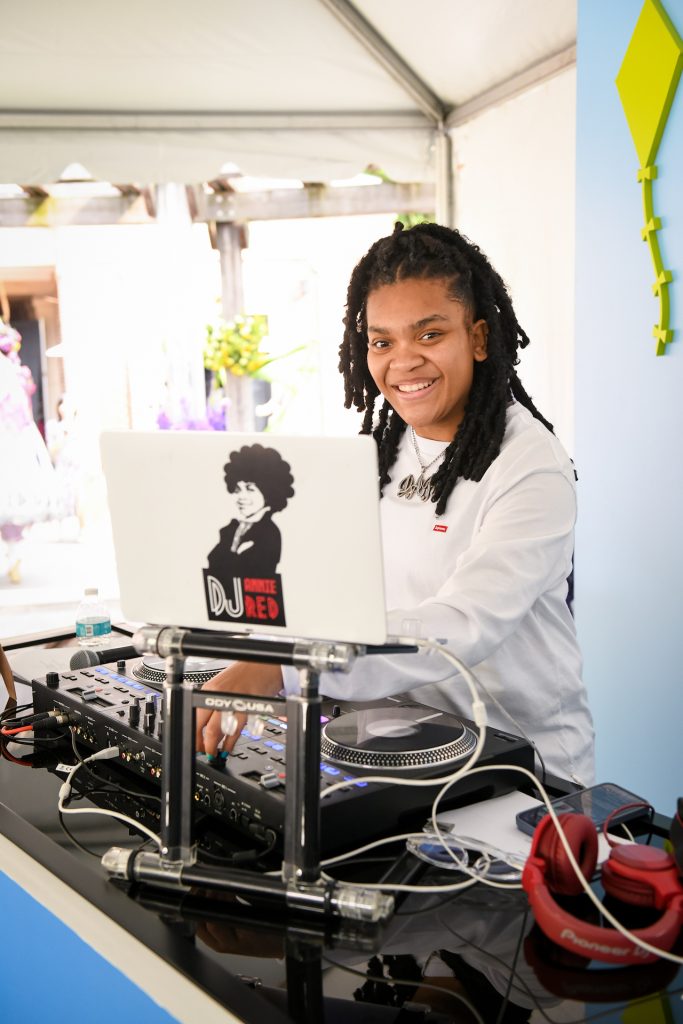 The KIDZ BOP kids are performers—but they also know the importance of getting outside to play. For the Record asked Tyler, Jackson, Kiya, and Shila about their own favorite parts of the playground, and of course, performing. 
What's your favorite part of the playground? 
Tyler: Monkey bars because I want to see how many times I can get to the end and back again.  
Jackson: My favorite part about the playground is the swings. Whenever I go on them I feel so free!
Kiya: My favorite part is the swings because I feel like I'm flying!
Shila: My favorite part of the playground is the monkey bars. I feel strong when I'm on them!
Why is it important for kids to be able to go outside and play? 
Tyler: I think it's important because nowadays everyone is spending so much time on their cell phones. It's nice to go outside, get some fresh air, and enjoy the day with friends. 
Jackson: It's important to go outside and play because your body needs exercise to stay healthy. Playing outside is my favorite way to exercise!
Kiya: It's important for kids to be outside because it's a healthy way to get exercise and be with their friends. 
Shila: Going outside and playing is one of my favorite activities. I love a good playground! It keeps kids active and healthy. 
What's your favorite KIDZ BOP song?
Tyler: "About That Time" because it's very fun to perform and I can dance with the other KIDZ BOP Kids.  
Jackson: My favorite KIDZ BOP song is "As It Was" because Harry Styles is one of my favorite artists. 
Kiya: I love "Dance Monkey" because the music video is so awesome! 
Shila: My favorite KIDZ BOP song is "KIDZ BOP Never Stop." It is a super-fun song with a great vibe. 
What's your favorite thing about singing and performing?
Tyler: Expressing myself and inspiring others.
Jackson: Making people happy by doing what I love. 
Kiya: I think I was born to perform. I just love entertaining people while doing what I love. 
Shila: Being onstage. I love to entertain. 
Looking to hold your own park dance party? Look no further than KIDZ BOP's latest album.