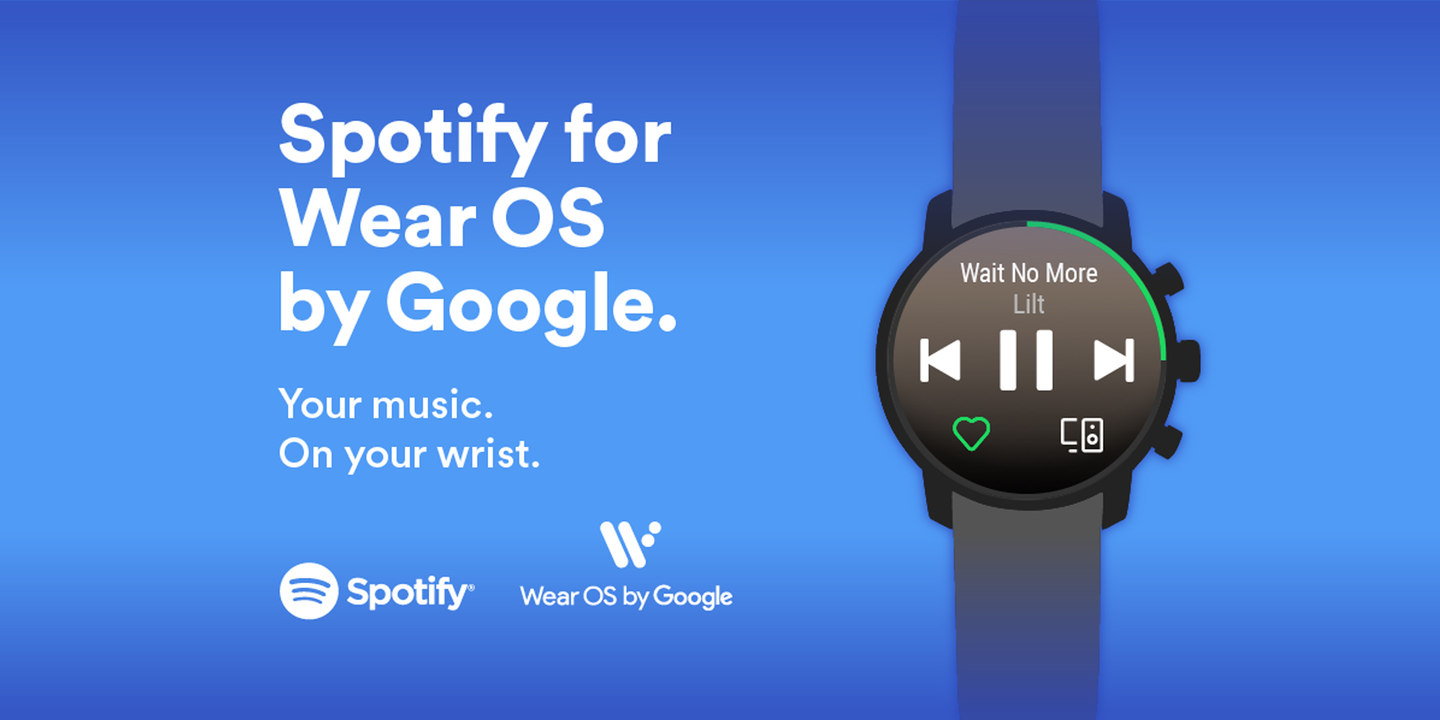 YOUR MUSIC. ON YOUR WRIST.
Hello, Wear OS by Google™. Spotify Here.
Music moves people. But having to control pop, jazz, and rock all from your phone can feel restrictive. Sometimes you need the freedom to dive into any song at any moment. Starting today, Spotify's new app for smartwatches on Wear OS by Google takes the work out of your hands (literally) and puts it on your wrist, leaving you free to run, dance, shop, socialize—and control your music at the same time.
We've also partnered with Fossil Group to bring the Spotify experience in a standalone app for Wear OS by Google smartwatches to even more users. Starting in November, Spotify will be auto-installed on all Fossil Gen 4 Smartwatches and Michael Kors Access Runway Smartwatches.
"We're excited to bring improved on-the-go-access to your favorite music and podcasts to millions of Spotify users on Wear OS by Google smartwatches," says Mikael Ericsson, Senior Product Director at Spotify. "Being able to easily access, control, and connect music directly from your wrist opens up a world of new opportunities. We look forward to continuing to improve the Spotify experience in this space."
More control – from exercising to entertaining
With Spotify on your Wear OS by Google smartwatch, you no longer need to reach for your phone to access your Discover Weekly playlist. Imagine a run through the park without fumbling to adjust the smartphone on your armband case to play, pause, or skip to the next track. Switching to a song that matches your mood and the tempo of your jog is now as easy as starting your stopwatch. (Or, if you're a walking-while-podcasting type, easily rewind 15 seconds to catch that detail you missed.)
While you may use music to fuel your workout, smartwatches are useful for more than exercising. Enjoying your music while cooking dinner, hosting a party, or playing board games can be made easier with a flick of your wrist. Connect your speakers or home devices through Spotify Connect to effortlessly and seamlessly play DJ from your watch, without interrupting the action.
Jump back in with recently played and build out your collection
The new integration also makes it easier to access to your recently played songs, even with your phone in your pocket. Plus, if you find a new favorite track while on the go, just tap the ♡ icon on your watch screen to save it to your collection.
This new experience will be rolling out to users with smartwatches on Wear OS by Google over the coming week, so make sure that you get the latest version of Spotify on Wear OS on Google Play. Look out for more updates coming soon.
Get ready to move more easily with the music that moves you.
Wear OS by Google and Google Play are trademarks of Google LLC.