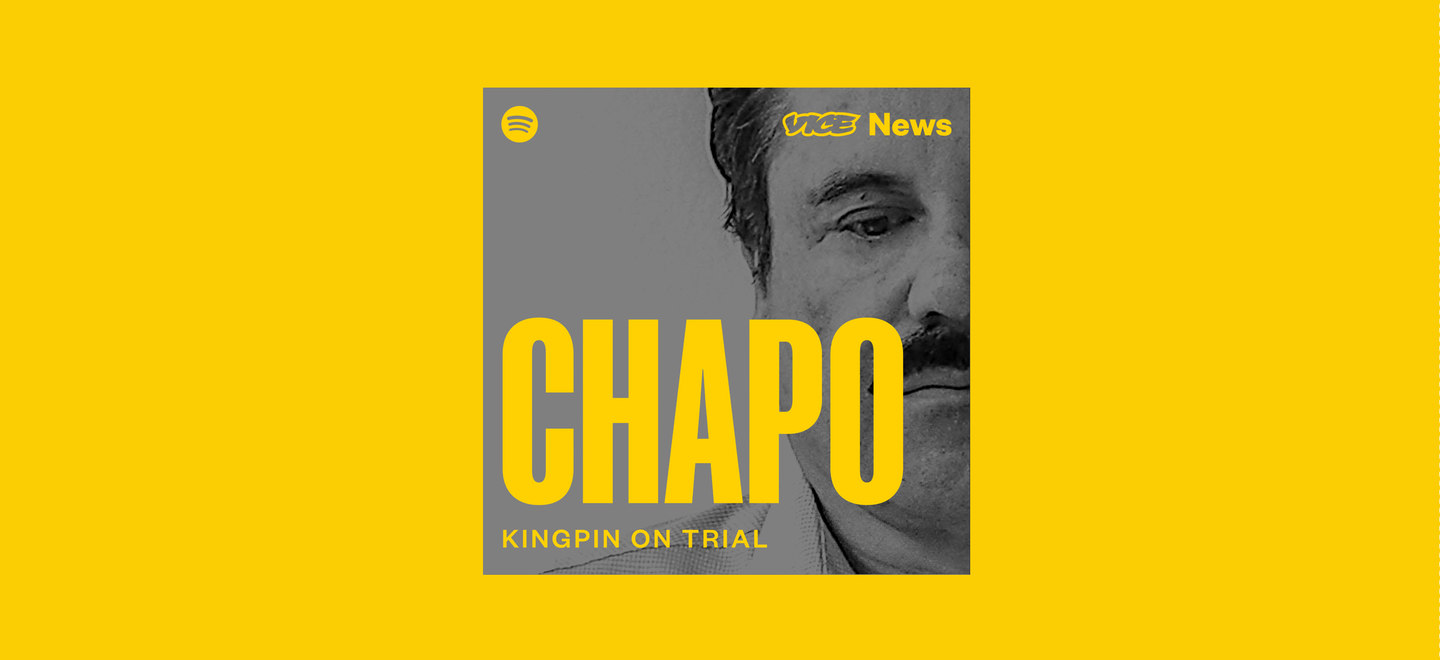 A NEW ORIGINAL
Most Wanted: 'Chapo,' the First Podcast From Vice News, Debuts on Spotify
A cartel leader's rise and fall. Hit men. Government fallout. Journalists risking their lives. Citizens caught in the middle. It's the stuff of primetime dramas. But it's also the very real narrative of the drug war's impact on both sides of the U.S.-Mexico border.
Spotify is partnering with Vice News to distribute the award-winning news channel's first podcast, "Chapo," an eight-episode series that uncovers the story of Sinaloa cartel leader Joaquín "El Chapo" Guzmán. It's our latest step in building a broad library of exclusive, original audio content on Spotify. And to better reach our global audience, the podcast debuts in both English and Spanish.
As Chapo goes on trial in New York City this November, the podcast explores this historic, high-stakes case. In-depth interviews with those closest to the story—including the former DEA agents who captured the drug kingpin; former Mexican president Felipe Calderón, known for escalating the drug war; Chapo's family; and the people living through the drug war's real-life consequences—give listeners a riveting firsthand account of what it was really like to be part of Chapo's life. Conversations between the hosts—Vice News reporter Keegan Hamilton and Miguel Angel Vega, one of Mexico's top narco-journalists, bring never-before-heard perspectives on relations between the United States and Mexico and detail the urgent danger journalists face in Mexico.
"We're tremendously excited to bring Vice News' in-depth reporting to the podcast format for the first time," says Ryan McCarthy, editor-in-chief of Vice News. "This is the story of El Chapo that you won't hear in the courtroom and that you won't read in the headlines. We're thrilled about our partnership with Spotify and that we can tell this story to both English-language and Spanish-language listeners."
"Chapo" premieres November 1. All episodes will also be available on Spotify in English and Spanish. Episodes 4 through 8 will be available exclusively on Spotify.
Get a sneak peek of the Chapo trailer here: