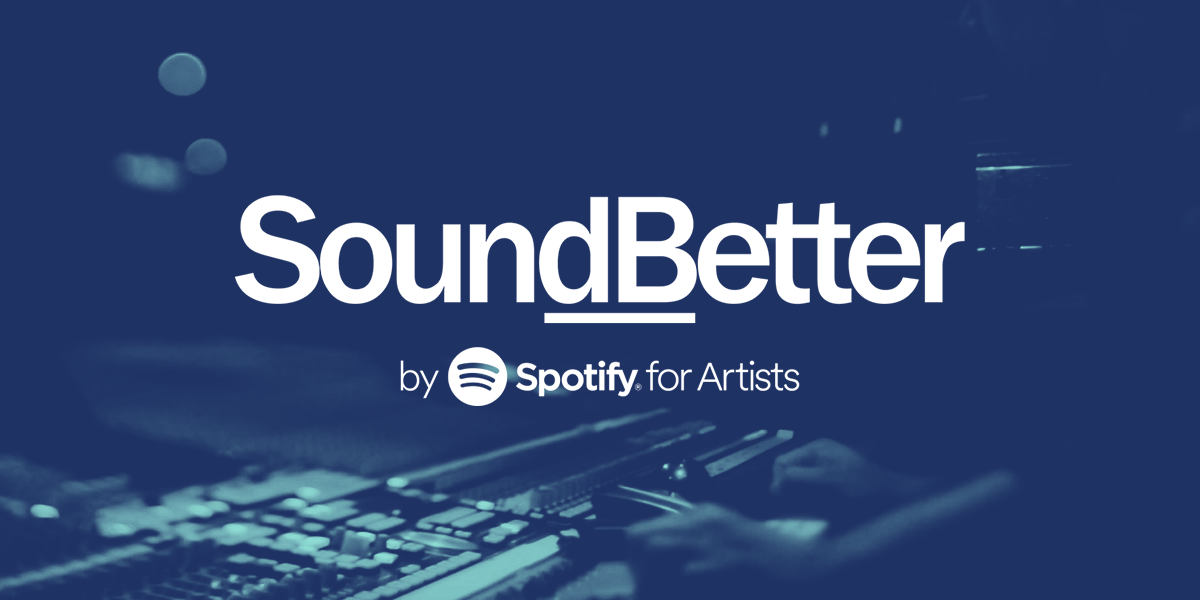 HEAR FROM THE FOUNDERS
Spotify Announces Acquisition of Global Audio Services Marketplace SoundBetter
Today, Spotify is excited to announce that we're acquiring SoundBetter, a leading global music and audio production and collaboration marketplace. SoundBetter offers creators—including singers, songwriters, producers, mixing/mastering engineers, and session musicians—a place to connect with each other and hire services from fellow artists to create and perfect their tracks.
Because of its strong reputation and dedicated commitment to supporting all creators worldwide, SoundBetter already has more than 180,000 registered users in 176 countries and 14,000 cities across the globe. The acquisition reinforces the deep connection between Spotify and the broader music industry, as SoundBetter makes it easy for labels and artists to source a wide array of music services.
We sat down with the founders, CEO Shachar Gilad and CTO Itamar Yunger, to learn more about the company.
What are some of the benefits for artists who use SoundBetter?
Shachar: Imagine being in Japan and being able to hire a songwriter from LA who worked on your favorite song, or being in Germany and getting your track mixed by a Grammy Award winner from New York, or being in LA and having a string quartet from Hungary record tracks on your record. SoundBetter helps fill the gap between recording and distribution. It's relatively easy to record music, but difficult to get your music to sound good enough for distribution. We connect artists with the top music pros who can help them sound the best that they can, so they can focus on whatever they do best, whether that's songwriting, singing, or producing. 
At the same time we help music pros connect with clients from across the country and across the world they would never have met otherwise and earn a living.
How did you discover there was a need for something like SoundBetter?
Shachar: I had many friends who are engineers and producers who were interested in marketing to artists outside of their local or existing client base. They knew they had something to offer artists everywhere, but didn't know how to reach them. At the same time, the number of artists self-producing has grown dramatically.
I realized both sides were looking for each other. Online marketplaces were increasingly addressing this type of fragmentation in other industries, and I decided to tackle this one because it was close to my heart.
What were the early days of SoundBetter like?
Itamar: We started with mixing and mastering engineers and expanded from there. We worked in true lean-startup fashion 15 hours a day to build the marketplace you're familiar with today, including the talent discovery, payment system, file transfer, workroom and project management tools. 
The work paid off. We were fortunate that we focused on some of the right things. We earned trust and the marketplace grew. As time went by we realized more and more that musicians around the world were really looking for this kind of platform, and that what we built was solving a problem.
How has Spotify changed the audio industry, from your perspective? How does SoundBetter fit into that growth?
Itamar: The way Spotify made music accessible to billions of fans, allowing them to enjoy and be inspired by music, is fantastic. SoundBetter's mission aligns perfectly with Spotify's mission of helping creators live off their art. That has been our mission for years.
Shachar: Twenty years ago, only a handful of artists ever got to record any of their music. Now millions of artists are recording their music on digital audio workstations, and have the platform to make that music available to the whole world with Spotify. That is a tectonic shift. 
We've seen many songs produced with SoundBetter pros that each now have tens of millions of streams on Spotify. This collaboration will help drive more quality content to Spotify's hundreds of millions of listeners while helping artists earn a living.
What are your goals and expectations for this new chapter with Spotify?
Shachar: We're really thrilled at the opportunity to take SoundBetter to the next level with Spotify. One of the things that kept us going through this startup rollercoaster over the past few years is hearing stories from artists who tell us we've changed their lives. Talented folks who, thanks to SoundBetter, quit their day jobs and are doing music full time and earning a respectable living. We've heard endless personal stories like that, and there's nothing more rewarding. We truly believe that with Spotify, we can make the number of artists who have such stories much, much bigger.
Itamar: A significant percentage of marketplace sales on the platform is international. Just think of what we will be able to do in the audio industry as a part of the Spotify brand. We are thrilled with that potential. 
Want to learn more? Check out the press release here and blog post from Spotify for Artists here.