BUONGIORNO BATTISTI
Lucio Battisti: A Legend in Ten Songs
Depending on whom you ask—or which of his albums you're listening to—Lucio Battisti was the Italian Serge Gainsbourg or David Bowie. But from a commercial-powerhouse standpoint, this singer-songwriter had more in common with top 40 superstars than he did with critically acclaimed rock artists. Of the 18 studio albums Battisti released between 1969 and 1994, 13 of them went to number one on Italy's album charts, and all but one (1977's Anglo-crossover bid, Images) hit the top five. 
Even if the words to Battisti's songs are difficult for non-Italian speakers to understand, his appeal certainly is not: with the help of long-time lyricist Giulio "Mogol" Rapetti, Battisti synthesized the dominant sounds of the late '60s and '70s—folk-rock, sunshined psychedelia, orchestral prog, funk, disco, yacht rock—into an effortlessly anthemic brand of pop music infused with theatrical gravitas and straight-from-the-heart sentiment. Despite his chart-topping stature, Battisti wasn't much of a public figure (he swore off live appearances in the early '80s and rarely gave interviews), but then he really didn't have to be—in Italy, his songs were and remain as pervasive as oxygen. 
Since his untimely death in 1998 at age 55, Battisti's legend has crept beyond Italy's borders ever so slowly. Thanks to renowned American reissue labels like Light in the Attic and taste-making indie artists like Blonde Redhead and Sébastian Tellier, Battisti's music has landed in the crates of discerning record collectors worldwide. And as that cult has expanded, Battisti has come to be seen less as a solid-gold hitmaker and more as a fearless iconoclast who was eager to challenge his audiences as much as entertain them.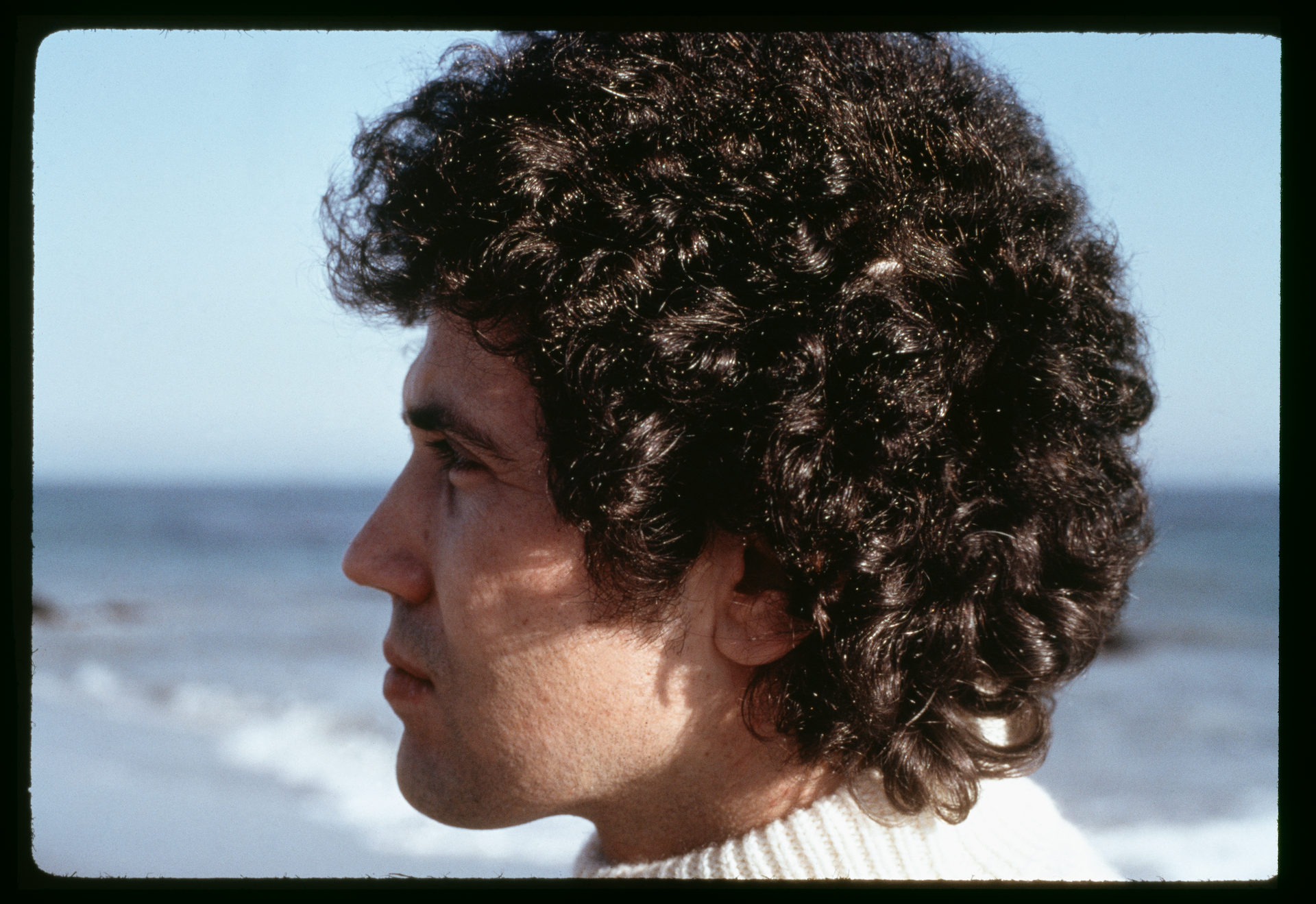 Now that Battisti's complete 1969-1980 catalog is finally available on Spotify, his mercurial music is primed to be rediscovered by a new generation of heads. Battisti released an overwhelming amount of music during this period; here are ten crucial tracks to help you navigate it. 
Battisti's first brush with success came as a writer for other artists—notably, beat combo Equipe 84, who took Battisiti and Mogol's psych-pop nugget "29 settembre" to number one on the Italian charts in the summer of '67. A year later, Battisti released the single "Prigioniero del mondo," but it was the B side that brought him his first top 20 showing as a solo artist in Italy. An entry in the 1968 Cantagiro song competition, "Balla Linda" established several Battisti signatures: the ecstatic British Invasion-inspired melodies; his tender delivery; the ornate orchestration and inventive arrangements. The song's commercial potential was further reinforced when The Grass Roots (of "Midnight Confessions" fame) released an English translation, "Bella Linda," that hit the top 30 in the U.S.
Battisti's first-ever number one single is a perfect example of his ingenuity as a composer. What begins as a sweeping, string-sweetened break-up ballad gives way to an uproarious, brass-blasted folk-funk groove at the chorus, en route to a divine finale sent aloft on heavenly harmonies. For an accurate gauge of what made Battisti so unique, just consider the song's 1971 English cover version ("Wake Me I Am Dreaming") by UK rock 'n' soul combo The Love Affair, who doubled down on the orchestration but excised the song's eccentric shifts. 
The title track from 1970's Emozioni represents a crucial turning point in Battisti's early trajectory. He starts to drift away from his formative rock influences to develop a more singular style of orchestral balladry, as he lets his tender voice swims in endless waves of luxuriant strings. The end result feels both dramatic and blissfully weightless at the same time.  
The year 1971 was a pivotal one for Battisti as it yielded some of his biggest singles, like the cinematic serenade "Pensieri e parole." But this grandiose track hints at a more experimental ethos coming to the fore, with Battisti's double-tracked, panned vocals adding a disorienting quality to his familiar widescreen balladry. 
After Battisti's psychedelic curveball of an album, Amore e non amore (a cult classic to be filed alongside equally visionary works by Os Mutantes and Milton Nascimento), 1972's Umanamente uomo: il sogno saw him reassert his chart-topping bona fides with lead single "I giardini di marzo," a breathtaking ballad that suggests Leonard Cohen by way of Space Oddity. (But his restlessly adventurous spirit lingered: check out album closer "Il Fuoco," whose discordant guitar reverberations anticipate Sonic Youth ten years early.)

Just as The Beatles marked the end of their psychedelic phase with the straight-forward, all-together-now anthem "Hey Jude," Battisti likewise emerged from his early-'70s explorations with the song of his career. With the title track of his late-'72 release, Il mio canto libero, Battisti provided Italy's post-hippie generation with their unofficial theme song, a stirring, defiant, brass-brightened portrait of young lovers who refuse to conform to the expectations placed on them by society. 
By 1974, Battisti was firmly ensconced in the elite tier of Italian pop, a position that gave him a renewed license to experiment. Anima Latina, which was inspired by a sojourn to Brazil, follows in the wild-card tradition of Amore e non amore (and likewise generated no major singles), but ventures even further afield in its explorations of cosmic texture and hypnotic rhythm. On the majestic title track, Battisti forges a genre all his own: mariachi disco-folk. 
Like any pop artist making music in the mid-'70s, Battisti put on his boogie shoes and made a beeline for the mirror-balled dance floor. "Ancora tu" was his first number one single in three years—fitting for a song whose title translates as "you again." But Battisti's idea of disco was more closely aligned with Gainsbourg's spoken-word funk and Bowie's plastic soul than Saturday Night Fever, and "Ancora tu" thrives on the tension between its plush arrangement and Battisti's increasingly desperate performance. 
Battisti's songbook had long attracted the attention of British rock stars like Mick Ronson and Graham Nash, both of whom covered his work. But it wasn't until 1977 that Battisti made his own crossover bid by recording the album Images entirely in English. The record featured Anglicized versions of past Italian hits with slicker late-'70s production, including this souped-up, soft-rock remount of his towering 1971 folk-rock hymn "La canzone del sole." 
"Una donna per amico" is an unimpeachable pop bop that fulfills the ultimate EZ-rock fantasy of Billy Joel fronting ABBA. The song took up residency at the top of the Italian charts for a staggering 14 weeks, and was Italy's second highest-selling single in 1978, behind only The Bee Gees' "Stayin' Alive." But it would prove to be Battisti's last number one single. After 1980's Una giornata uggiosa, he would part ways with his long-time label Mogol, bringing one of the most prolific and successful partnerships in European pop history to an end. 
While each of Battisti's subsequent, more sporadic albums in the '80s and '90s would crack the top five on name recognition alone, their austere synth-pop sound didn't generate the same wide-scale cultural impact. But that's okay—Battisti's seemingly bottomless '70s canon features enough indelible earworms, surprise left turns, and moments of pure beauty to fill a lifetime. 
Celebrate the addition of Battisti's discography to Spotify with our This Is Lucio Battisti playlist.