SILENT STADIUMS
This Week on the 'Spotify: For the Record' Podcast, Tennis Champion Sloane Stephens and The Ringer Founder Bill Simmons Share How 2020 Changed the World of Sports
This year, we saw a shift in the world of sports as games, matches, and championships continued—largely without the spectators. But silent stadiums don't only affect the fans; they also affect the athletes. Just ask American tennis player Sloane Stephens, whom we spoke to in the most recent episode of our podcast Spotify: For the Record. "Not having fans has played a really big role in a lot of people's wins and losses—because before, you could rely on the crowd a lot more, and now you can't at all. There's nothing there. You have to create your own energy, and that's really difficult." 
Traveling during this time has also brought some new challenges, especially when it comes to finding the foods that help Sloane bring her A game. Prior to the pandemic, it was easy for the athlete to venture to restaurants and find diverse menu items that are a part of her healthy diet. But now, with many places closed or offering limited items, she has to plan ahead. "If I don't get a good meal the night before my match, it worries me, wondering if I had enough of a certain food or vegetables. I didn't realize how much of a big part food played in my mood and my competition vibe," explains Sloane.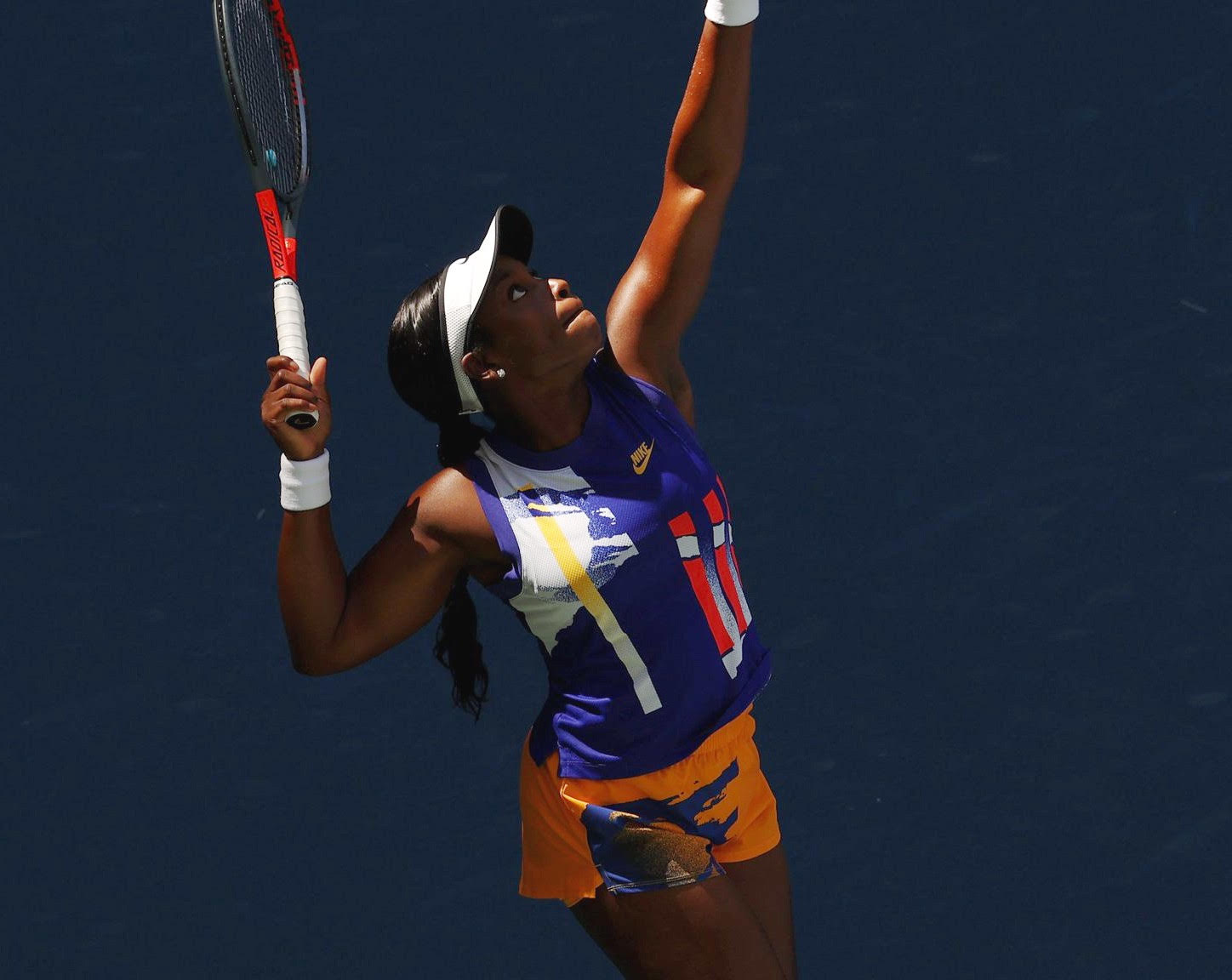 The pandemic hasn't just affected the champion's tennis game—it's impacted her work off the court as well. The Sloane Stephens Foundation, which seeks to educate and encourage young people about healthy lifestyles, proper nutrition, and participation in physical fitness activities, has learned to adapt its activities into successful online events.
"We've had to change a lot. We did our summer camp virtually, and we had a really good time with that. We started doing a lot of virtual fitness classes through Zoom so that our kids could see their teachers and coaches," shares Sloane. "But I think it's honestly for the best. The kids actually love it. And it gives them another outlet, which is also a really good thing."
In this episode, we also talk to U.S. sports podcaster and The Ringer founder, Bill Simmons. Simmons shares how his team reacted to the constant changes in the sports landscape and what it's been like for sports fans during this time. As he puts it, rooting for teams in your living room is quite different from experiencing the moment with people in a crowd. "Having that removed for seven months has been pretty disorienting. And it's not the way we're meant to be."
In addition to Sloane and Simmons, this week's episode shares perspectives from other commentators in the sports industry, including former India Women's Cricket captain Anjum Chopra, Mexican sports commentator Marion Reimers, GIANT podcast host Owen Blackhurst, On the Whistle podcast host Zayn Nabbi, and British sports commentator Nick Heath. We also dug into the science of silence in sports with Texas Tech professor Glenn Cummins. 
Grab your headphones and get in the game with our latest episode, "Fans, Athletes, Podcasts: How 2020 Changed the World of Sports."
This episode is no longer available as of November 2021, however you can get more great stories and news delivered audibly by following our podcasts, Spotify: For the Record, Spotify: Mic Check, and Spotify: Discover This.