RISE & SHINE
Say Hello to the Hosts of 'The Get Up,' Spotify's New Daily Morning Show
First thing in the morning, you might crave great wake-up tunes. Or, maybe you like to get the day started with the latest news. Whatever your ritual, Spotify is combining these two options in The Get Up, a new weekday morning show that's the best of both worlds.
The Get Up is here to keep you up-to-date with the latest in pop culture, news, entertainment, and music, thanks to our three hosts—Kat Lazo, Speedy Morman, and Xavier "X" Jernigan—who each have something unique to offer listeners and each other. Plus, between segments will be music that's personalized just for you, so you know there will always be something to enjoy.
Get to know The Get Up hosts who will help you start your day with fresh takes and fresh tunes.
Why are you excited for The Get Up?
Kat: I'm excited for folks to get to know me and my cohosts, because the dynamic we have is so genuine. We're bringing the same energy we have in our personal group chat to the mic. I've never had brothers before, and I imagine this is what it'd be like if I had an older and younger brother. And I tend to be the rebellious middle child. 
I'm also excited for listeners to experience having tailored music to listen to during The Get Up. That's something new that I've never heard of before and allows folks to feel intimate with the  morning show. 
Speedy: Spotify is truly bringing a unique listening experience to the world with The Get Up. It's a style that's fresh and provides a fun alternative to the current audio landscape. Nowhere else do you get a morning talk show with personalized music catered to you. The fresh format, coupled with the camaraderie between Xavier, Kat, and myself, makes for a truly fun, informative, and entertaining adventure. 
X: I'm excited to help people get up in the morning and ease into their day with a smile. We want you in on the conversations we will have around the news and pop culture stories you need to know, and you'll get to know me, Kat, and Speedy in a special way. 
I'm also hyped about the fact that our show incorporates the latest tech that brings together our conversations with your personalized music—curated for each listener of The Get Up by the top music editors in the world. I know because I've worked side by side with them for the last four years. The Get Up is the best of both worlds: a fun and interesting convo that informs plus great music based on what you already listen to!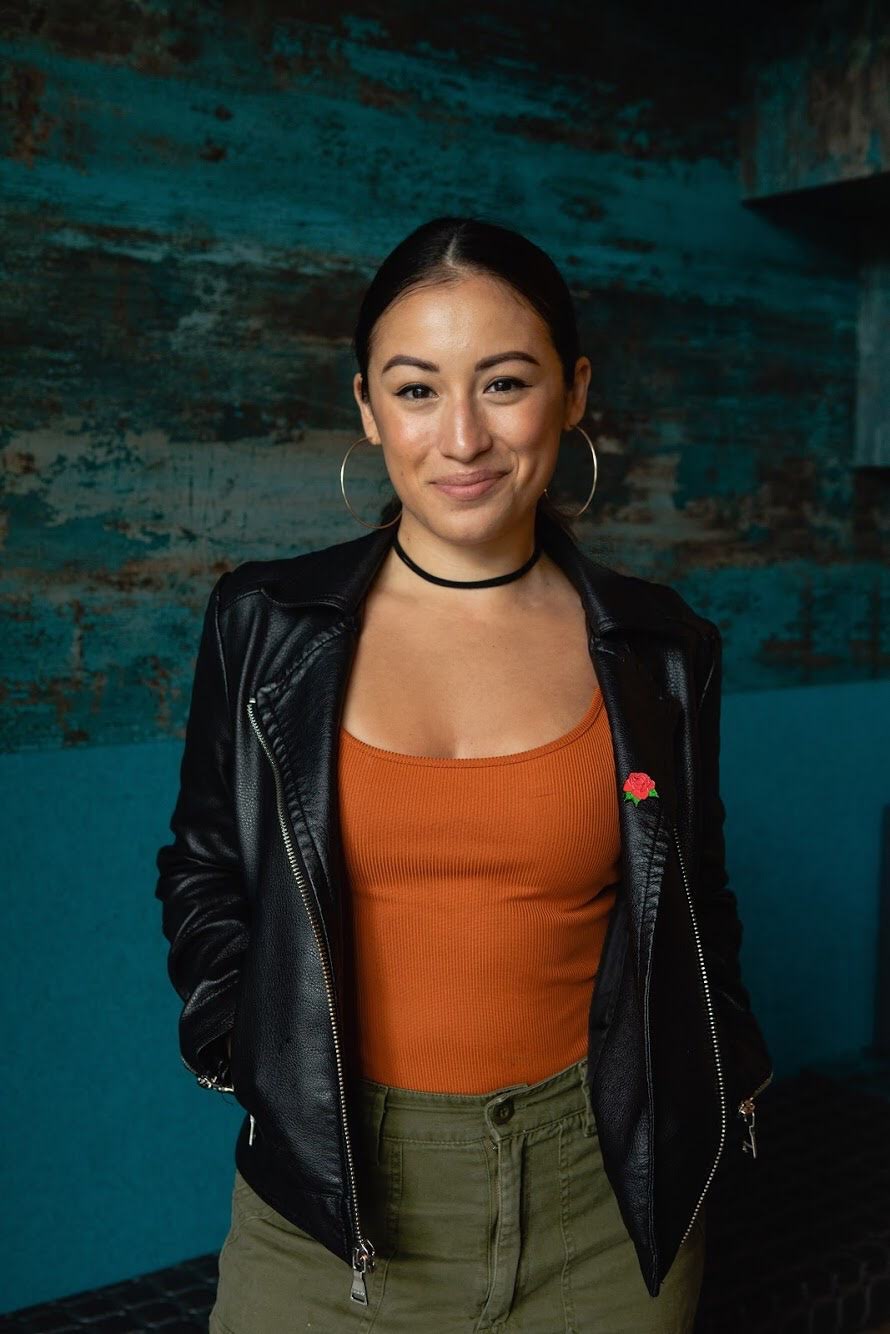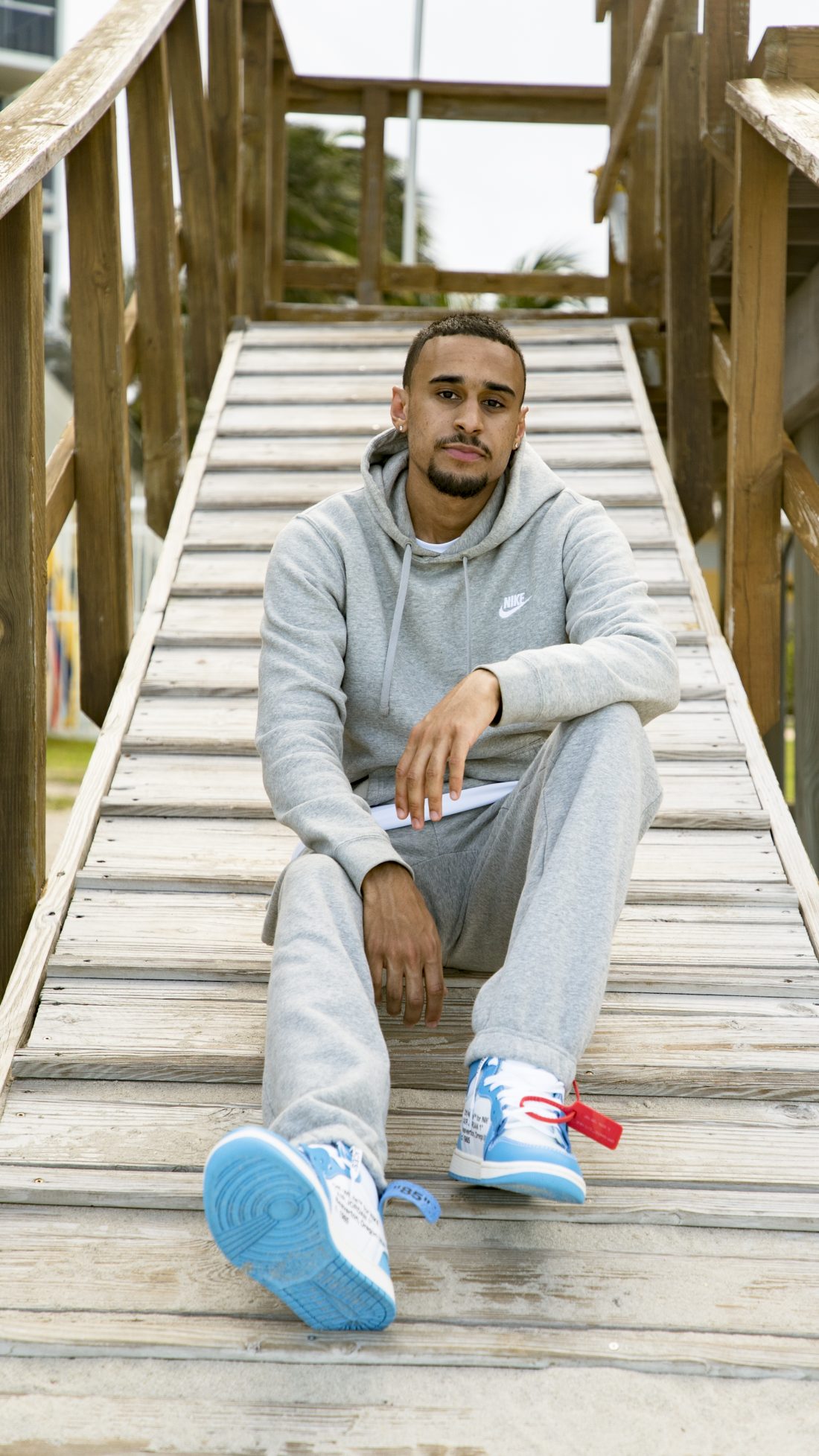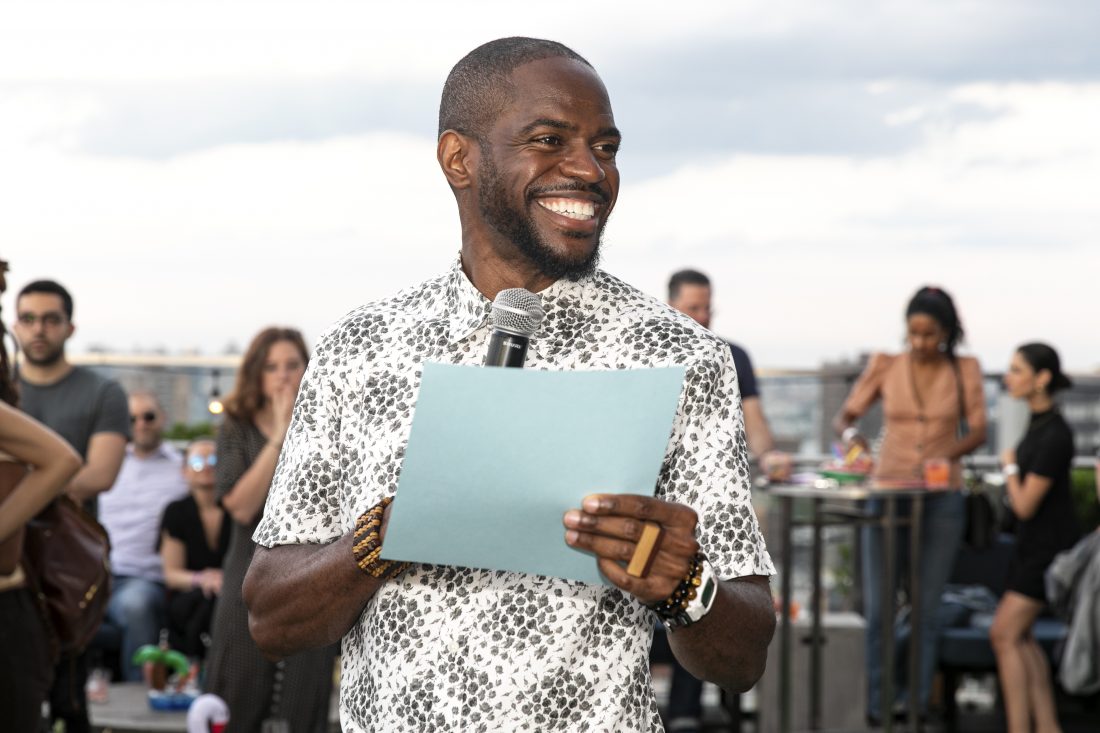 What elements of personality, culture, and storytelling will you personally be bringing to The Get Up?
Kat: I'm not a big fan of taking things at face value. I tend to think beyond social norms, which results in me stirring the pot a lot in our discussions. I enjoy pushing the guys' thoughts on topics. Plus, as a Latina, I bring my community with me. I'm tapped into what's going on pop culture-wise and news-wise that's affecting us. 
Speedy: I'll be bringing my experience in hosting and interviewing to the show, along with my inquisitive nature and curiosity. Overall, I'm just really excited to be a part of the team, and to bring this project to the masses. 
X: I have a unique background. I was born and raised in Daytona Beach, Florida but my extended family is from rural Alabama. I spent summers there on a farm. I attended an HBCU and have worked everywhere from McDonalds to a detox facility to Diddy's personal assistant. I've worked with the biggest artists in the world at the most iconic record labels AND I happen to be an ordained deacon . . . so I have stories for days that I'm bringing to The Get Up!
I'm a realistic optimist. I have a generally positive outlook on life, so I hope to bring good vibes and good energy to each and every show. I've been considered a "pop culture expert" for quite some time because of my love for all elements of popular culture, from TV and movies to music, sports, art, and theater. I'm all about fun facts, randomness, and historical context, so you'll hear me dropping that into conversations wherever possible. Plus we laugh a lot and have a good time!
What's some other work of yours that The Get Up listeners should check out?
Kat: They're welcome to follow my work on Instagram, and check out my video series, The Kat Call, where I debunk taboos and misconceptions about the Latino community. 
Speedy: My work has appeared on traditional TV networks, premium streaming services, and digital platforms alike. You can check out Jobs Unlisted on YouTube and HULU, celebrity interviews and news updates on Complex, and a show coming soon to MSG Network. 
X: The Get Up family can check out The Window, which I'm honored to host. It's a storytelling podcast produced by Gimlet Projects. The Window provides a window into the lives of people built around personal audio diaries. It started out about life during the pandemic, but we pivoted the theme of the podcast to the realities of being Black in America as the BLM movement took center stage this summer.
Also, if you're into the music in TV shows and movies, check out season 2 of Showstopper. I talk with icons like Spike Lee and Jonah Hill and other accomplished music supervisors, composers, writers, actors, and directors behind the most memorable music moments in your favorite shows and films like Insecure, This Is Us, Baby Driver, and more!
U.S. listeners can tune in to The Get Up at www.spotify.com/thegetup every day Monday through Friday at 7 AM eastern.