YOU HEARD ME WRITE
New Spotify Original Podcast From Sound Up Alum Kacie Willis Pushes the Bounds of Creativity and Anonymity
It's rare for two people to approach the creative process in the same manner. In the new podcast You Heard Me Write, listeners get a peek behind the curtain to hear how different sound designers bring to life the words of writers in an entirely unique way. The show, hosted by Sound Up 2019 participant Kacie Willis, is the latest podcast to come out of Spotify's Sound Up program, which aims to empower the next generation of podcasters from underrepresented backgrounds through education, workshops, and support.
The first season of You Heard Me Write explores 30 original pieces of prose, music, and sound design. Each episode features artists collaborating on a multimedia group project without having any knowledge about the identities of their counterparts. Only after the project is done are the artists introduced to one another: in a roundtable discussion where they explore the roles of creativity, anonymity, and the power of connection between people from different walks of life. 
For the Record sat down with Kacie to learn more about the podcast.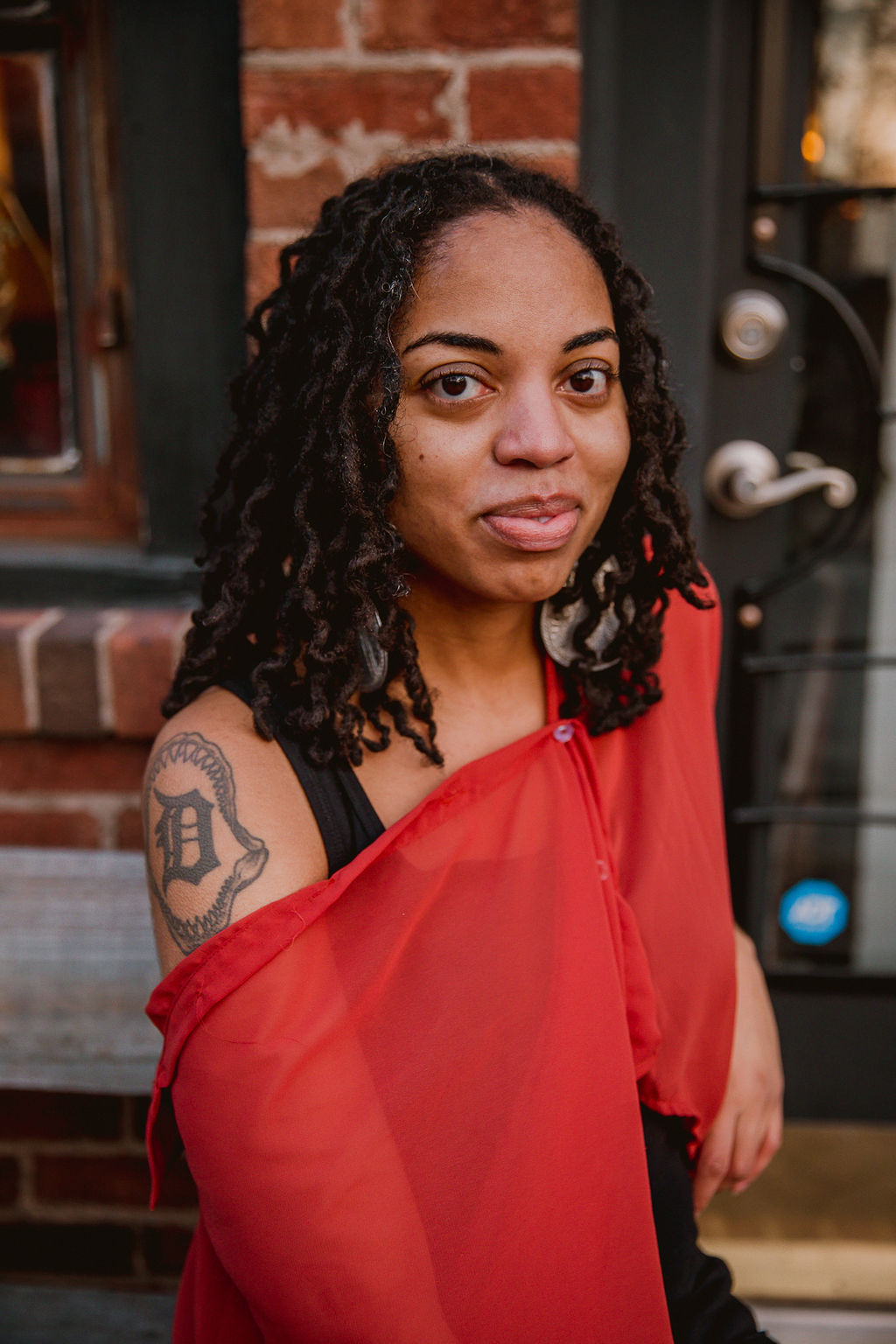 Your idea for You Heard Me Write was developed prior to your application for Sound Up. How did you come up with it?
I was always really fascinated by how one set of facts or one piece of source material could elicit so many different types of reactions depending on who was reading or observing it. And so the idea for You Heard Me Write developed from that. I wanted to come up with some sort of project where there is one piece of source material, but different artists would have to interpret it.
In terms of the anonymous piece, sometimes anonymity can embolden people to say things to others that they wouldn't say if they were sitting in front of them. So instead of harnessing the anonymity to do something that's potentially, you know, mean, nasty, and completely unproductive, I was also curious about what can happen if we use that anonymity to promote something that is more truthful and in a way that I hoped to be positive.
What was your experience like during Sound Up? Did your podcast idea evolve during it?
During the Sound Up sessions, my focus on the idea itself took a backseat because I really did not know anything about the podcast industry. I was just so enthralled with the process of how to make any podcast that, while I did focus on my idea, I was almost more captivated by the education from the program itself. 
What was the process of creating this podcast like after Sound Up completed?
I had zero expectations on the show. I was assigned a mentor after Sound Up ended, and so I just went to her first, to say "Hey, is this a podcast?" And she gave me some notes and tweaks. Once I got that first validation, I decided to see what other people from the program thought. I was expecting people to just say, "Okay, you did a good job," but that's not what happened. They saw something in it. 
This show takes a pretty unique approach. How did you pitch it to, say, your guests who were the sound designers?
I would tell them that on this podcast, I'm going to give a writer a theme. It's going to be one or two words, like "kaleidoscope," or "50/50." Then, they're going to write something. I'm going to give that to you, and then you can create whatever you want from that. Whether that's a song, a soundscape, or something else—whatever this piece makes you feel, do that with your sound. And they have two weeks to work on the piece.
What part of the podcast's development did you find the most challenging? 
I would say post-production, for me, was the most difficult. I was the one editing the episodes this season. My attention span for creating while sitting still isn't the best. So post-production has required a different way for me to approach my creative process. But, I have an amazing support system with everyone who's on my team writing, mixing, mastering, and designing—they've been sort of propping up everything. 
As you went through this process, did you continue to interact with people from Sound Up?
I mean, it was almost a surprisingly open chain of communication with everyone from the program. I've never felt like anything was, you know, a stupid question. It's just been a very open process. And even my cohort, back in 2020, we did an informal check-in with all 10 of us just to see how everyone was doing. That's just the vibe. It's not like "Hey fellow podcaster, we are all competing for the same thing." Everyone is very supportive and happy for each other.
Stream the first two episodes of You Heard Me Write now.