THEE ONE AND ONLY
Megan Thee Stallion Helped Kick Off Spotify's 'All Ears On You' Brand Campaign With a Special Concert
Just last week, Spotify Advertising launched its first-ever global B2B brand campaign, All Ears On You, celebrating the power of Spotify's immersive listening experience. We also partnered with film director Amber Grace Johnson to create a video that paints a vivid picture of that influence. Using a mixture of live action and visual effects, Amber helps illustrate the utterly engrossing artists, podcasters, and creatives who populate our platform with their work—and keep listeners listening. So, what better way to keep the momentum going than with an ear-catching, in-person concert from two-time Grammy award-winner Megan Thee Stallion? 
The concert took place at Manhattan's Classic Car Club, a 3,200 square foot space located along the Hudson River. The evening began with a set by Brooklyn-based DJ Olivia Dope, who boasts some major star power of her own. The DJ has toured with Ciara and Saweetie and is known by fans for her crisp, surround-sound beats and "90s aesthetic" fashion sense. 
After building anticipation among attendees, Olivia welcomed Megan to the stage, where the rapper started off the evening with "Realer." The viral star also performed some of the biggest hits in her arsenal, including "WAP," "Body," and "Savage."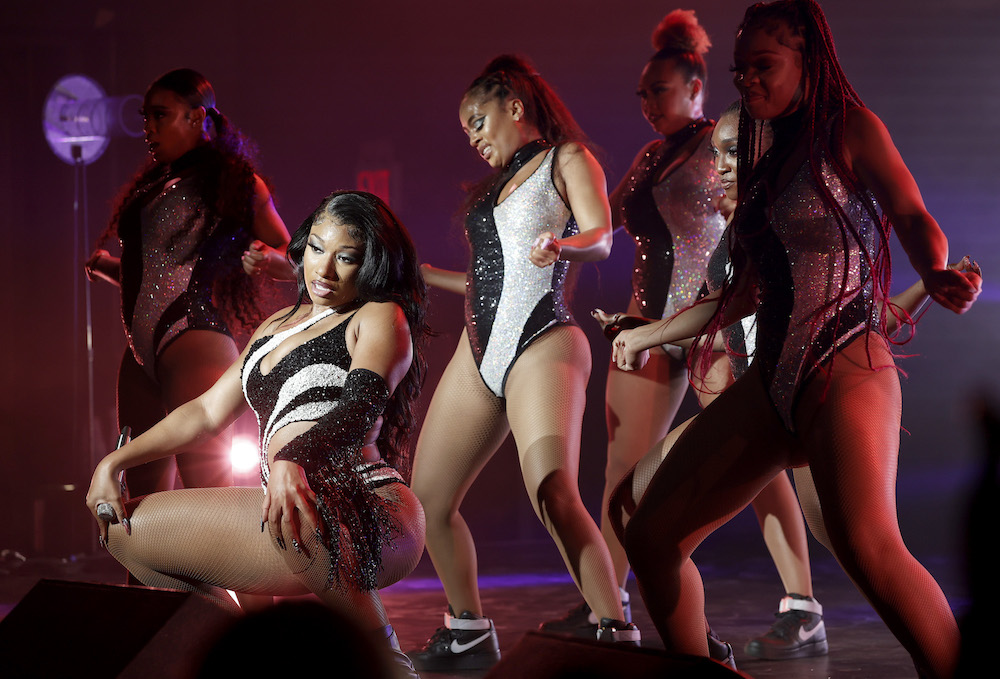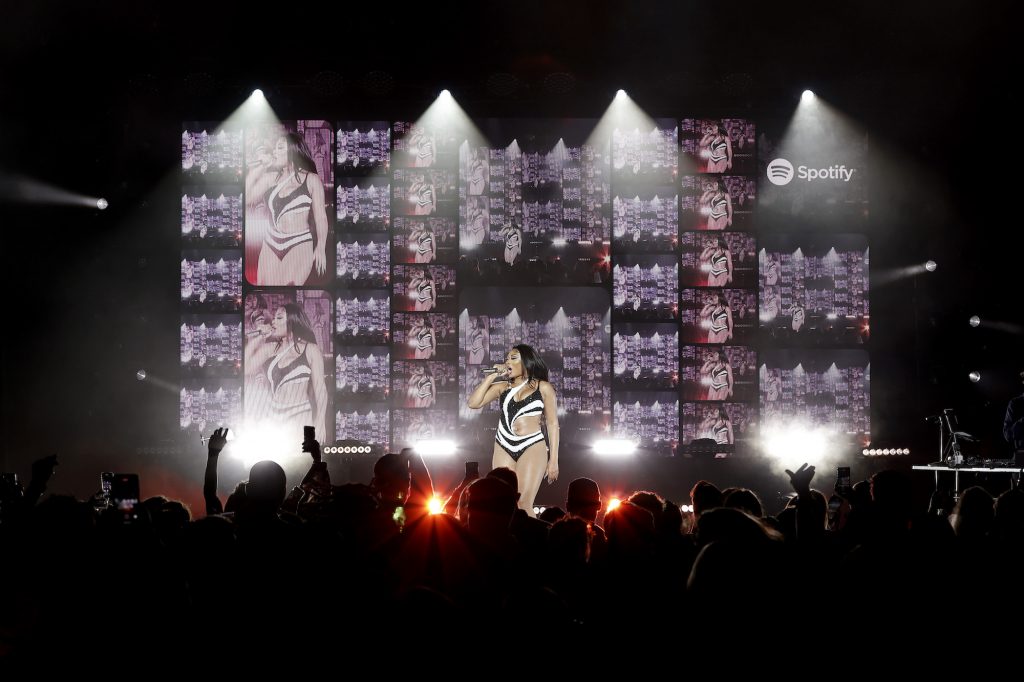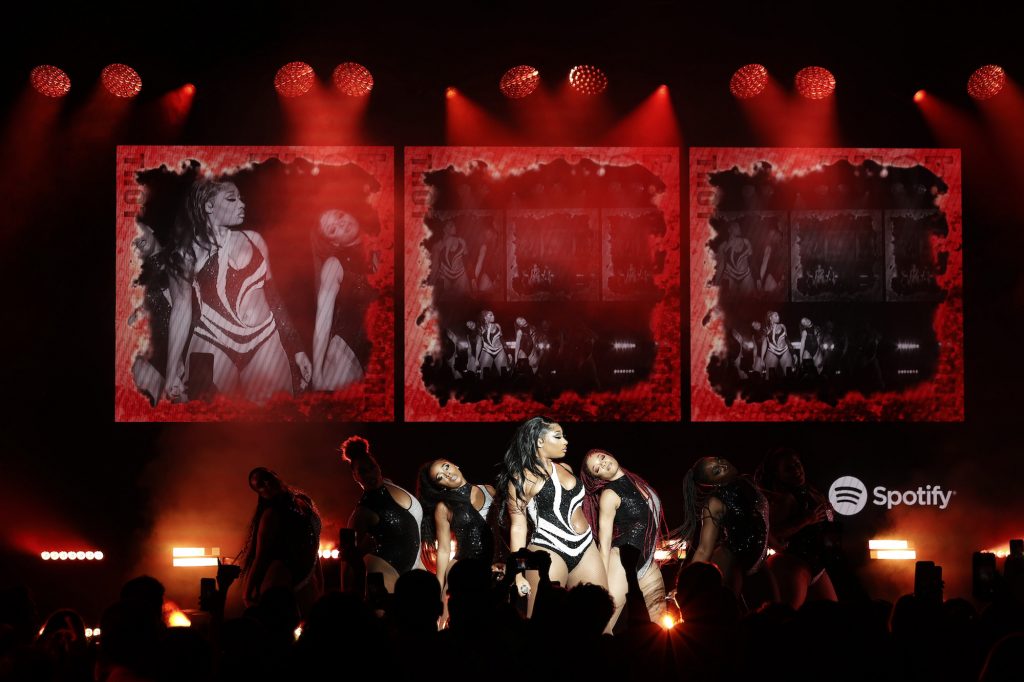 Megan brought the house down with her hit "Thot Shit" and closed out her set with "Cognac Queen." 
Though the concert did have to come to an end, we're excited to say that the immersive All Ears On You experience has just begun. Ready to learn more about this opportunity and Spotify's engaged listenership?
Get all the details on this Spotify Advertising first at ads.spotify.com/all-ears-on-you.