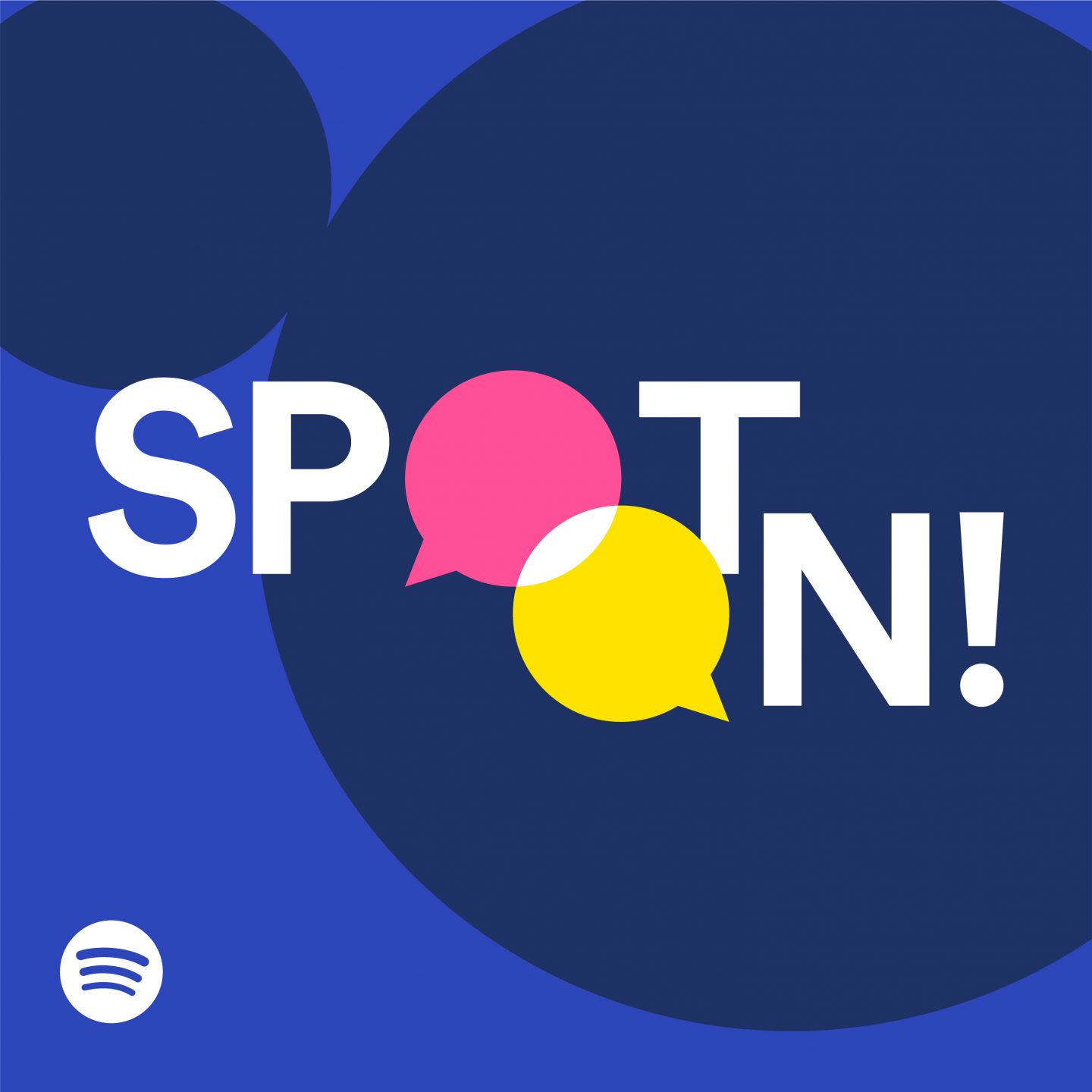 SPOT ON!
Hear From Leaders Across Business, Activism, and the Arts in Spotify's Second HR Original Podcast, 'Spot On!'
Who are the leaders in the world today who inspire us? They are the ones who challenge the status quo, harness their own uniqueness, and do what no one else has done before. They are the ones who are courageous and vulnerable at the same time and who advocate equity and self-care amongst vitriol and adversity.
In November 2020, Spotify's Head of Diversity & Inclusion at the time, Isa Notermans, had a desire to challenge the norm when it came to creating a positive impact. So she launched our second HR Original Podcast, Spot On!, to create the opportunity to speak to and hear from some of the world's most inspiring leaders. 
Season one featured six episodes, with amazing guests including Valerie Jarret—a lawyer, businesswoman, and politician who was a senior advisor to former U.S. President Barack Obama—and Vic Mensa, a rapper, singer, record producer, and activist. 
Now, we're wrapping up a second season of Spot On! This time, Spotify Head of HR for Global Units Preeti Singh spoke with thought leaders across the spectrum of business, activism, and the arts. 
The first episode of the second season featured Valeisha Butterfield Jones, Co-President of the Recording Academy. The next few episodes included insights from Jason Mayden, who is on a mission to use his talents for good and help today's youth discover their own passions; Caroline Casey, an award-winning social entrepreneur and founder of the Valuable 500; speaker, poet, and award-winning filmmaker AD Thomason; and Heidi O'Neill, President of Consumer and Marketplace at Nike.  
The last three episodes of the season featured Bing Chen, an entrepreneur and community builder dedicated to enabling more authentic representation and societal equity for Asians and Pacific Islanders; Katelin Holloway, who is currently a founding partner at Alexis Ohanian's venture capital firm, Seven Seven Six; and finally, British musician, singer-songwriter, actor, and mental health and LGBTQ+ activist Olly Alexander.
The season may have come to an end this past Friday, but you can still tune in to learn about the powerful moments that have shaped each of these leaders' lives and how they've disrupted the norm in their pursuit of changing the world.