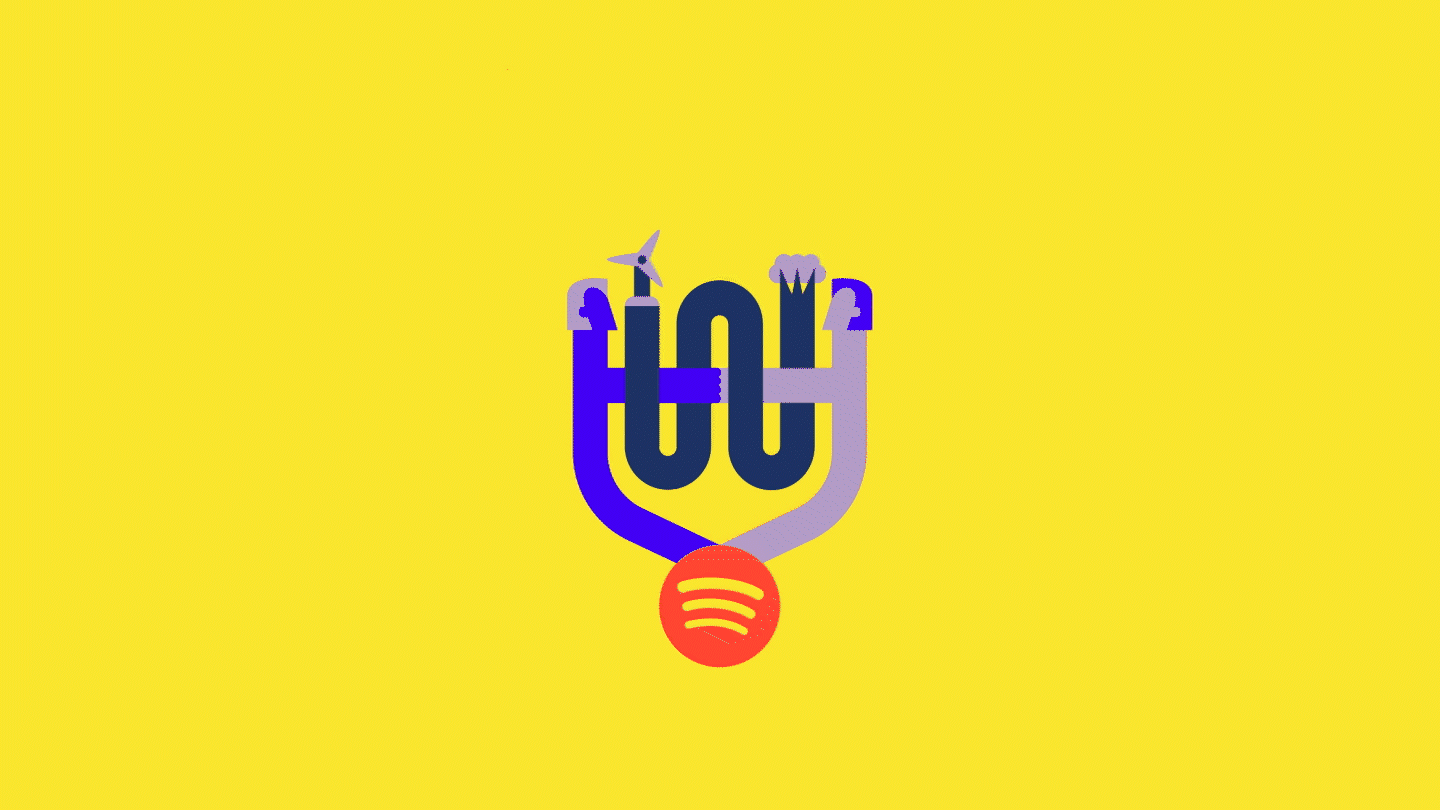 MAKING THE PLANET COOLER
Mauricio Portilla and His Team's Hack Week Project Aims to "Green" Spotify's IT
Earlier this month, more than 2,400 Spotify employees took part in our annual Hack Week. For five days, employees from across the business stepped away from their regular work and focused their energies on projects or initiatives they're passionate about. And just as last year's Hack Week encouraged Spotifiers to "make space," this year's also served as a larger call to action, challenging individuals to think critically about ways of better using our platform to "make the planet cooler." What's more, Hack Week 2022 encouraged a greater number of employees outside of engineering to hack than ever before.
Though Hack Week was again held virtually, employees came together on Slack, Google Hangouts, real-time note-taking, and our virtual Hack Week platform to push each other on ideas related to amplifying the company's climate action, sustaining justice for people and the planet using our platform, helping Spotify reach net-zero emissions, and more. Each individual chose a project that personally excited them, though these are not projects that Spotify is currently pursuing—or that even relate back to each person's work. This year, the For the Record team spoke to five hackers who worked across these themes on four climate-related projects.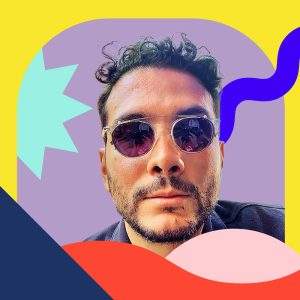 Mauricio Portilla started his full-time role at Spotify approximately four weeks before Hack Week. But the five-day opportunity to dive into questions of sustainability and recycling on the tech side couldn't have come at a better time for the Stockholm-based product designer, who quickly realized there was a great opportunity around updating the company's Green IT processes. He started asking questions based on his background in design thinking: What are the challenges? The possible solutions? What teams are already aware of the issue and working on it? 
Then, he posted his hack, saw interest in the topic, gathered a team of six or seven people, and set to work. 
First of all, what does "Green IT" mean? 
Green IT is an effort in sustainability that focuses on initiatives around handling devices and data within a company in a way that reduces the environmental impact of those items. There are different layers of Green IT for different companies, but in many cases, Green IT includes efforts on reusing and recycling refurbished devices. 
How did it work throughout the week?
We started on Monday with an "understanding" meeting. We had a virtual mural board where we explored—kind of a brain dump—everything we wanted to know going into this hack. And then we prioritized the possible ideas that we wanted to just explore the first day.
And that was really interesting. Because our initial objectives were very general. But then we landed on more concrete objectives where we wanted to focus. Having everyone's different approach—a lot of members of my group were from legal, others were from engineering, and others were backend developers, and then another person worked on tech procurement—was essential because together, we were able to address different sides of the same questions. The result was a problem statement and a list of contacts we wanted to interview during the week. 
The second and third day, we met with people behind the idea of Green IT. That gave us a strong validation of our hypothesis. We learned that there are legal challenges and how those would impact our plans down the road. Thursday and Friday were basically packaging everything we had learned from different people. We had the IT approach, the sustainability and leadership approach, and the tech procurement approach. With that, we created a presentation. We didn't have time to work on a prototype, but we did come to the conclusion that we should focus on a program that helps employees reuse or recycle their devices at Spotify.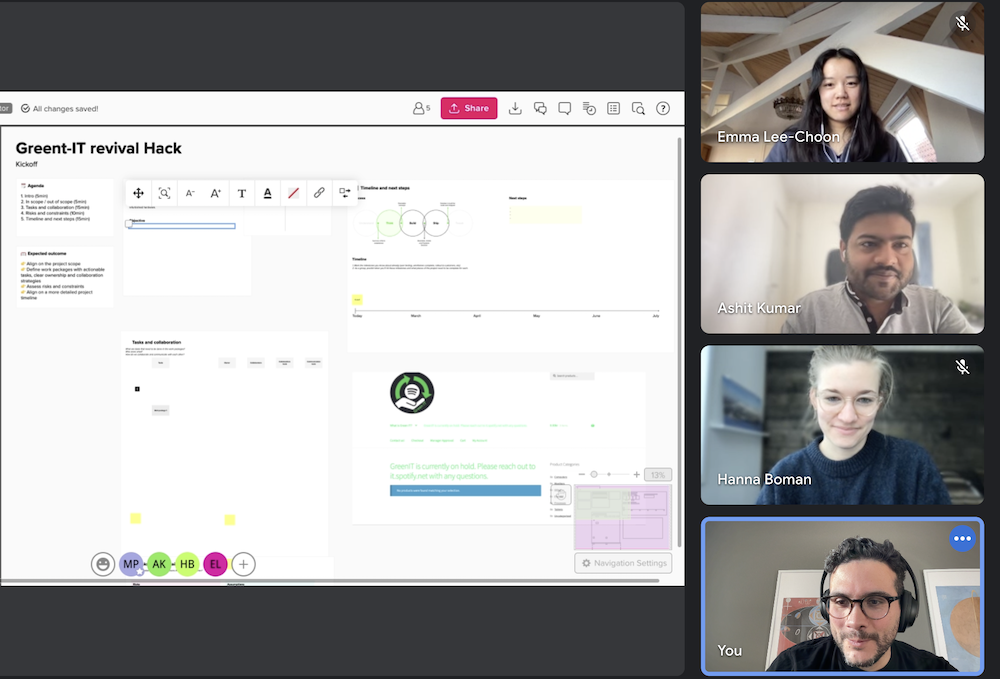 Why is it important for Spotifiers to hack on making the planet cooler?
For a technology company that's focused on designing products and services for people, I think it's important that we also engage in the question of sustainability from that type of angle. The scientific discussion is very much focused on the climate change adaptation and how we reduce the impact of CO2 emissions, but industries and industry processes and industry management of how we handle things is something that we need to reinforce from within the organization. We should not only look at the effects of the things we do in terms of products, but also in the way that we work with the end user or with our clients.
What from Hack Week do you want to bring back with you into your everyday work at Spotify?
I would love to bring back the mindset of trying to find a solution to a problem in one week. Most of the time, we work over hours and months and we don't get the time to really think and reflect back on what we learned every day. And I think that was super interesting. To see each day's outcome, understand how it fits into the bigger problem, then ask, "Was this the thing I really wanted? No, actually. OK, so let's try to find another way of solving that." 
And I also felt that teamwork was extremely important for our hack. They were really engaged, really passionate. Overall, I think having different views on the team was really important. Having different people from different backgrounds in different countries sitting with me, trying to find why there's a common interest in this idea, was something that I am taking with me. 
This year, the For the Record team spoke to five hackers who worked across four climate-related Hack Week projects. Check out each story from Meredith, Serah, and Gary and Stephan.