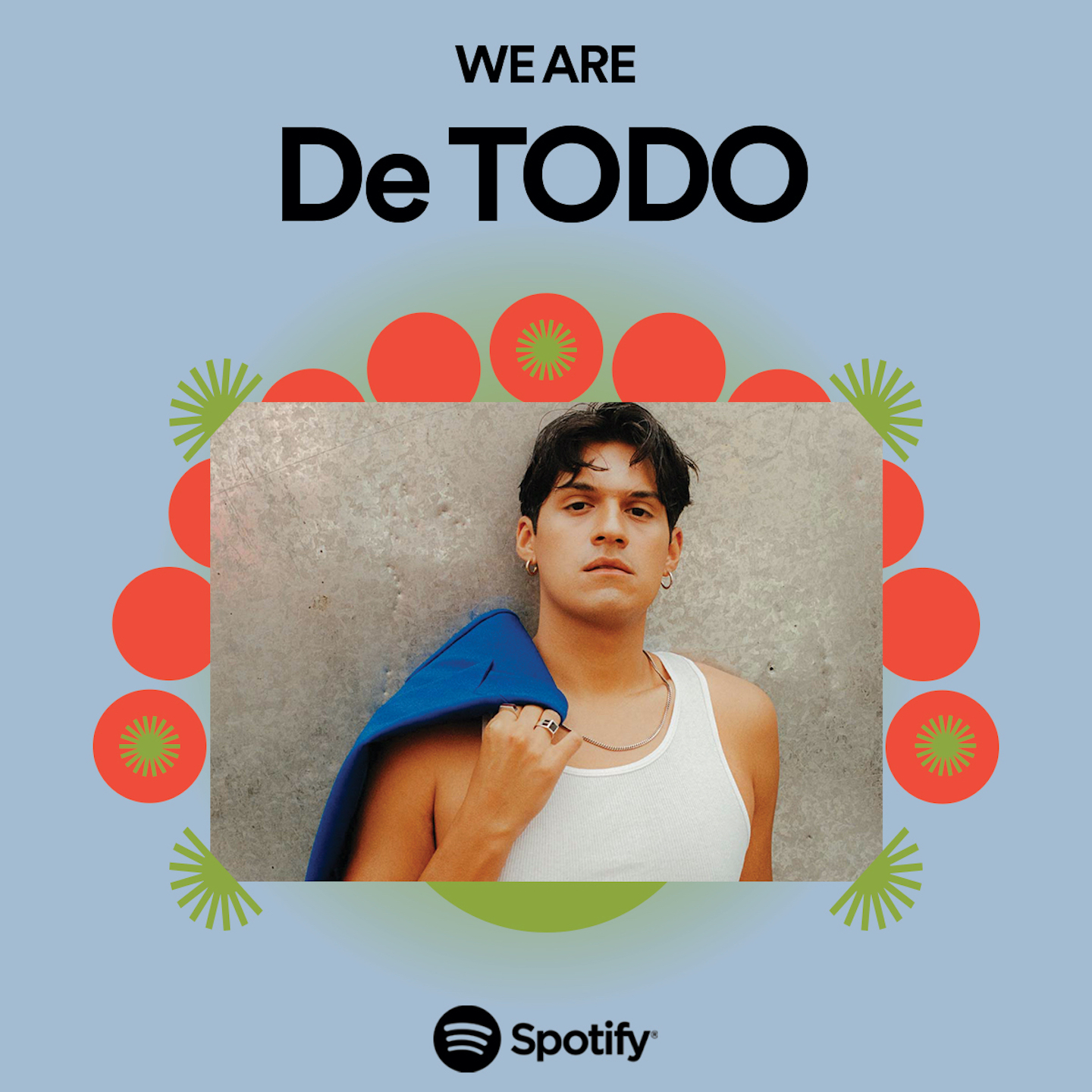 A LITTLE BIT OF EVERYTHING
Celebrate Latinx Heritage Month With the Launch of Our New Playlist, De TODO
Taking place in the U.S. between September 15 and October 15 each year, Latinx Heritage Month honors the many contributions this unique and vibrant culture has made to American society. This is why Spotify has launched a new campaign, "De TODO," which highlights some of our listeners' favorite voices from the Latinx community and shows what makes them 200% (100% American and 100% Latin). Serving to uplift rising Latinx artists, "De TODO" also demonstrates how the Latin community is made up of un poquito de todo—or a little bit of everything. 
Latin culture is incredibly rich and diverse, and the music and sounds emanating from it are as well. To further highlight the nuance and fluidity of Latinx identity—and to encourage listeners to discover these varied sounds—we've launched a new playlist with the same name. Spanning genres from Mexican music to indie rock, De TODO features artists such as Omar Apollo, Mariah Angeliq, The Marias, and Villano Antillano. Proving that Latinx culture is more than Reggaeton and Bachata, this playlist mixes the sounds, artists, and languages around the world that have inspired and influenced Latinx creators.
"De TODO showcases some of the most exciting Latin acts coming out of the U.S. and Puerto Rico and gives a nod to the ones who have paved the way," said Antonio Vázquez, Head of U.S. Latin Editorial at Spotify. "In an effort to acknowledge the diversity and richness of Latin culture, we want to surprise listeners by encouraging them to discover new sounds they might not be exposed to regularly."
As part of the campaign, Spotify is partnering with the 9AM Banger—a famous morning party that's popping up in Miami for the first time—to offer giveaways, an artist performance featured in the De TODO Campaign, and branded moments. And to continue our mission of supporting the next generation of Latinx creators, Spotify has extended grants to community partners around the country including Education Through Music LA, Education Through Music NYC, Tocando, Yes We Can World Foundation, and Young Musicians Unite.
But even beyond Latinx Heritage Month, we'll continue to work year-round to amplify the voices of the Latinx community. This includes globally—both on-platform and off-platform—through their RADAR programs, live events, and creator campaigns. So stay tuned for more exclusive content in the future.
Looking for the latest sounds from the top Latinx artists? Press play below to start streaming De TODO: