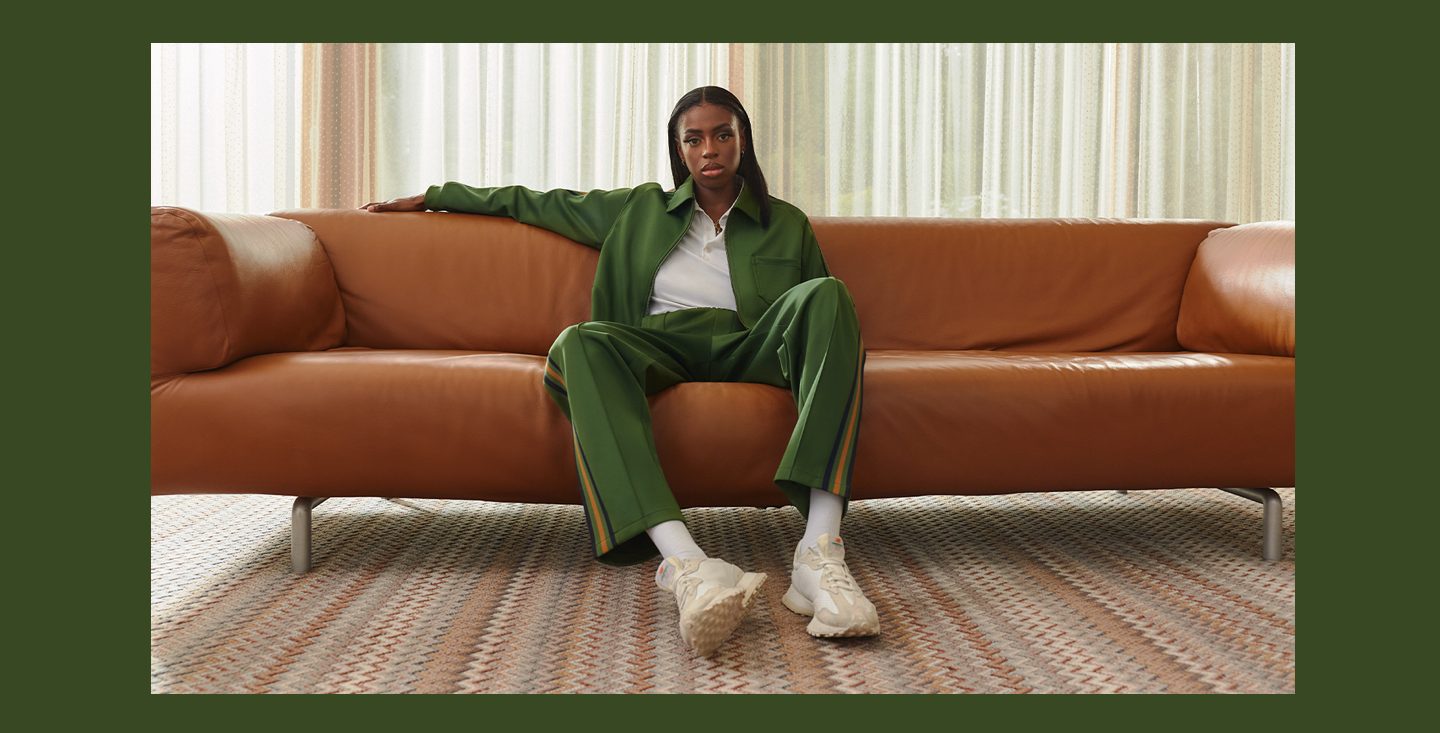 FROM STUDENT TO MASTER
RADAR Artist Cat Burns Takes a Trip Down Memory Lane With Spotify Singles Recorded at Her Former School
Cat Burns is Spotify's newest Global RADAR artist, but this may not be the first time listeners have heard the singer-songwriter's name. The South London native recently supported superstar Ed Sheeran on the European leg of his Mathematics Tour, and she's set to support Sam Smith on the European leg of his GLORIA tour. On Spotify, Cat has already attracted listeners' attention, racking up over 5.8 million monthly listeners.
Plus, Cat was previously featured in Spotify's Noteable songwriters program, and earlier this year she was highlighted as a Spotify UK RADAR artist. Now, she's going global with Spotiy's RADAR program, which spotlights rising stars through editorial, creative, and marketing support. 
As part of RADAR, Cat Burns sat down to create new music in a special Spotify Singles session. The Spotify Singles program, which kicked off in 2016, was created to provide artists with the opportunity to rerecord one of their existing songs in a fresh new way, as well as cover a song of their choice by one of their own musical heroes.
For her Spotify Singles release, Cat returned to the Sir George Martin Recording Studio—located in The BRIT School, where she was a former student—and reworked a stripped-back version of her current single "people pleaser." She also recorded a cover of fellow Londoner Estelle's hit award-winning single, "American Boy."

"Cat is the real deal. Authentic, open, hardworking, talented. A real BRIT School example," shared Stuart Worden, Principal of The BRIT School. "We're so proud of her." 
During the experience, we worked with Cat to create a special mini-documentary. "Being given the opportunity to do the Spotify RADAR documentary was honestly so much fun. I felt so lucky and honored that they wanted me and was excited to take a trip down memory lane," said Cat. "It helped me really put into perspective my career and what I've achieved and how hard I've worked."
Cat is already a platinum-certified artist, and now fans can find her track at the top of the RADAR Global playlist.