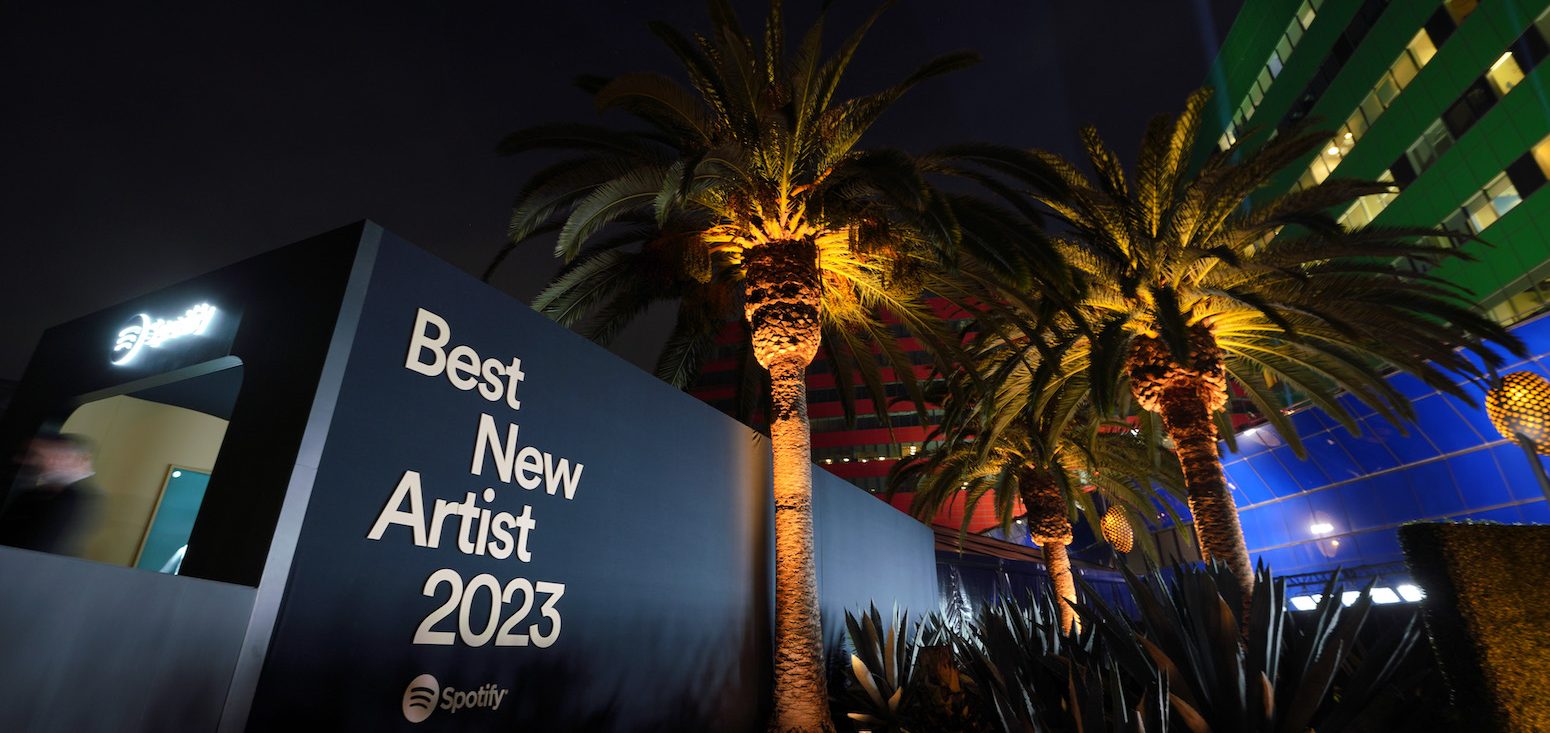 THE FUTURE OF MUSIC
Spotify's Guide to the Best New Artists of 2023
Photo credit: Getty for Spotify
For the past seven years, Spotify has played host to an annual celebration of the very best rising stars in the game who've realized their dreams of receiving a coveted and well-earned nomination for Best New Artist. 
As a pioneer in music discovery and growth, we've long been committed to supporting emerging artists across all genres and sounds—from Latin and R&B to indie rock and pop—helping them amplify their stories and connect with new fans across the globe. This year's 10 Best New Artist nominees—Anitta, Omar Apollo, DOMi & JD BECK, Muni Long, Samara Joy, Latto, Måneskin, Tobe Nwigwe, Molly Tuttle, and Wet Leg—reflect a diverse, genre-spanning group of artists whose singular voices and styles have captivated listeners all over the globe. 
And they all gathered last night at the Pacific Design Center in West Hollywood for some time on the red carpet, a bit of wining and dining, and an unforgettable evening celebrating the nominees' global achievements in music. The evening featured breakthrough live music performances from all of this year's dynamic contenders in the category, along with a special DJ set from CoCo & Breezy and a surprise set from DJ Pee .Wee, aka Anderson .Paak.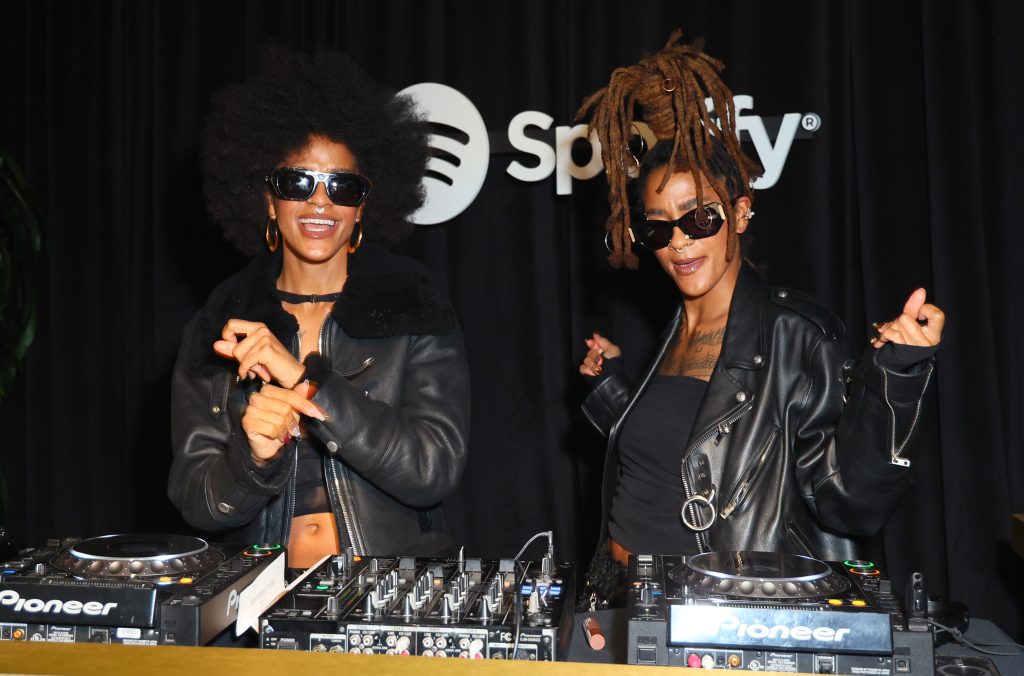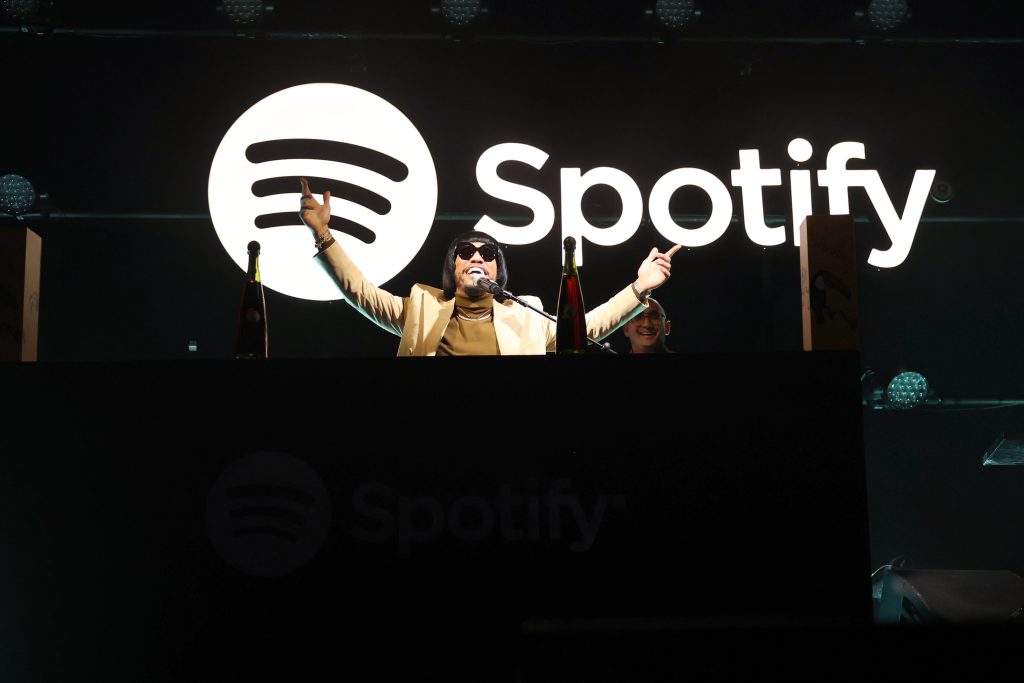 You can tune in to the Spotify: For the Record podcast for a special episode from the red carpet of the week's hottest preshow party. 
In addition to hosting the event, we released a fresh batch of Spotify Singles from the nominees featuring some newly recorded BNA-themed tracks and re-releases of fan favorites. 
Get to know a few of the nominees, and experience their excitement just days before music's biggest night.
Anitta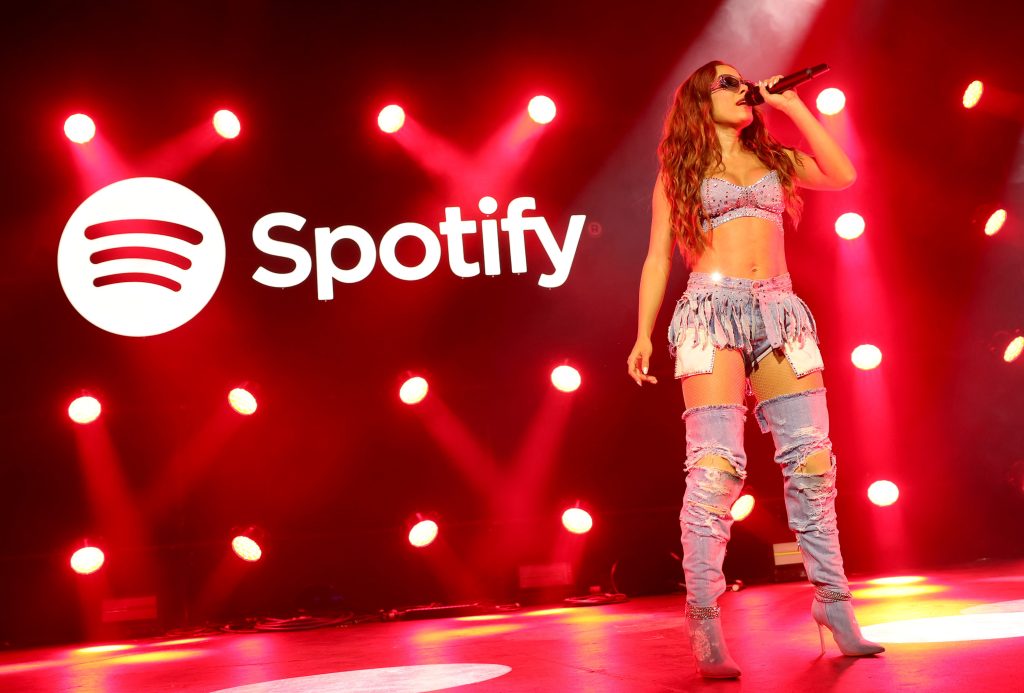 Anitta is a globally renowned performer from Brazil. In 2013, Anitta, her debut album, topped the Brazilian charts and was certified platinum. In November 2021, she released the single "Envolver." The song broke a string of records, including one for most-streamed song in a single day, and it was the first song ever to place inside the Top 50 of all Latin countries on a streaming service.
"I want new fans to know that I like to bring my culture and my country into my music and that it's not easy to come from Brazil," Anitta told Spotify: Mic Check on the red carpet. "The last time a Brazilian person was nominated for Best New Artist was over 57 years ago. It's like starting over again fresh since the day I decided to sing in another language. I've been through all of this, but in another country. To live all of this again, it's exciting. It's also an exercise of ego—to understand how big the world is and how much time it takes us to reach other places." And through it all, Spotify has been a partner in my career since the beginning." 
For her Spotify Singles, Anitta performed a stripped-down version of Ariana Grande's hit "thank u, next" and an acoustic rendition of her song "Veneno." At the party, Anitta performed a sizzling version of her global single, "Evolver," as well as "Boys Don't Cry."
Omar Apollo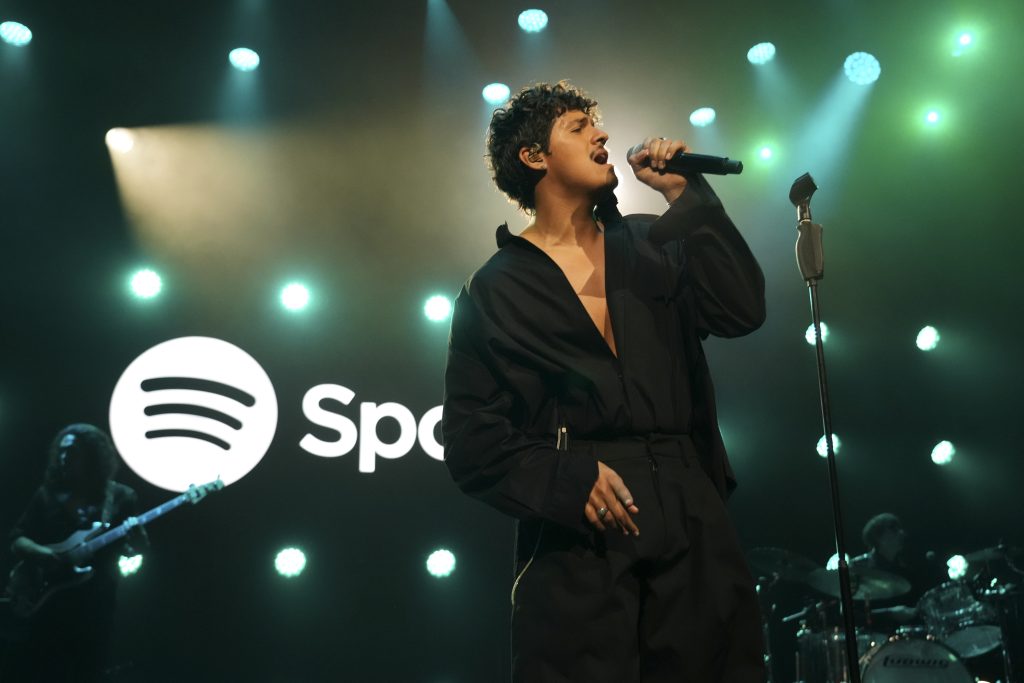 Known for his laid-back retro-soul and R&B sound, Omar first emerged online in 2016. His debut EP, Stereo, appeared in 2018, with his full-length album, Apolonio, arriving in 2020. In 2021, he garnered two Latin Grammy nominations for Record of the Year and Best Alternative Song for "Te Olvidaste," his collaboration with Spanish singer C. Tangana. Omar's sophomore full-length, Ivory, arrived in April 2022 and featured guest appearances by Daniel Caesar and Kali Uchis. His sultry set at the BNA party included "Evergreen (You Didn't Love Me At All)." 
Omar re-released stripped-down renditions of his hit song "Go Away," which he first recorded for Spotify in August 2021, and of The Mammas & The Papas' "California Dreamin." "I chose that song because I heard it in Chungking Express by Wong Kar-wai. They played it so many times in the movie that I became obsessed with it. I definitely felt like it was a time machine being at East West [Studios]—it's cool to know the history behind the song when recording my version."
DOMi & JD BECK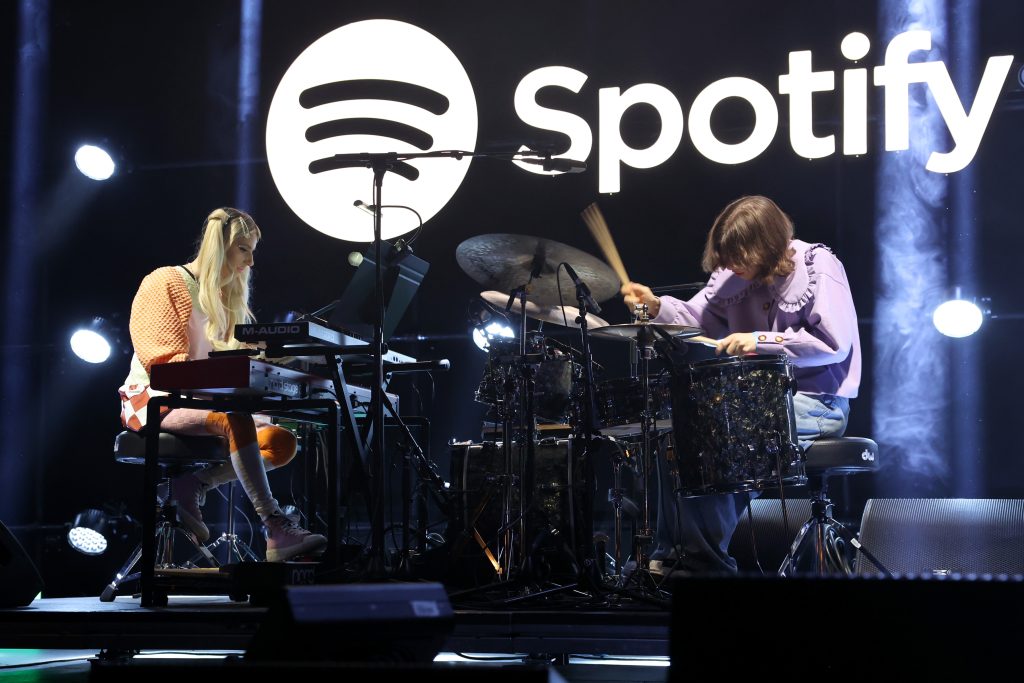 DOMi & JD BECK are an instrumental keyboard-and-drum duo known for their hyperactive, future-shock blend of progressive jazz, hip-hop, and R&B. After signing to Anderson .Paak's Apeshit label, they released their debut album, 2022's NOT TiGHT. Anderson made sure to crash their red carpet walk to show his admiration for the duo. Later in the night, the Spotify RADAR artists kicked off the event with "SMiLE."  
"We try not to think about [our nomination] too much because it feels weird . . . " the duo confessed to Spotify: Mic Check. "We usually just stay home, write . . . do absolutely nothing—fun stuff. People have Spotify and they wouldn't hear our music without it. So thank you."
Muni Long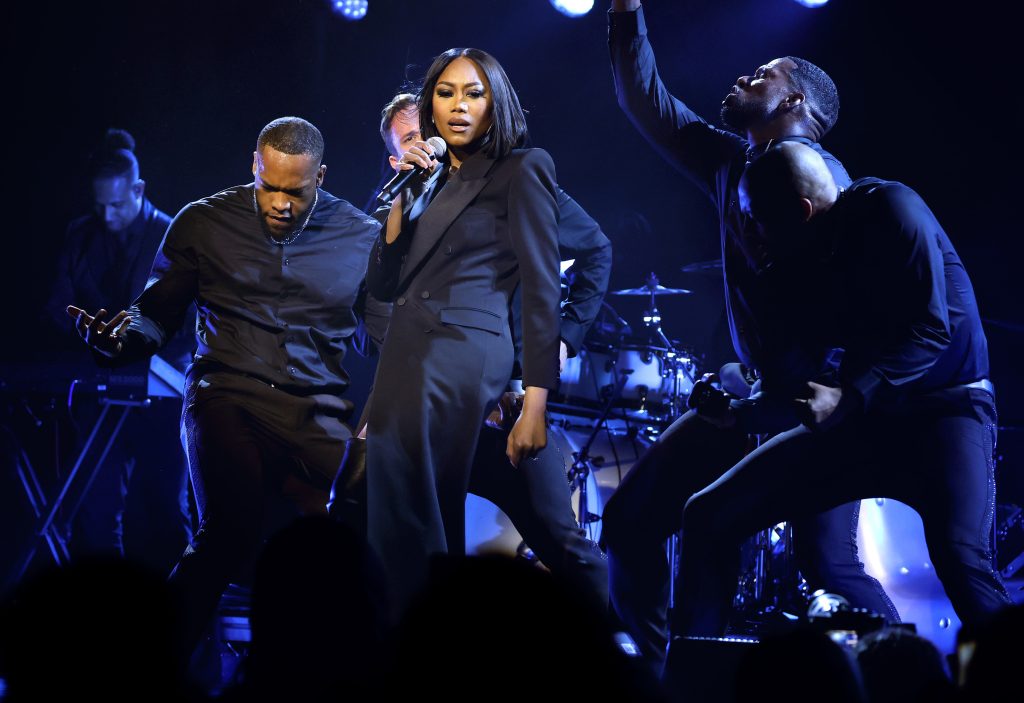 Floridian native Muni went from making videos in her bedroom to becoming an accomplished songwriter and solo artist. She found success as a cowriter of hits like Rihanna's "California King Bed," Fifth Harmony's "Worth It," and Pitbull and Kesha's "Timber," among others. From 2020 through 2022, she released an abundance of refined contemporary R&B EPs, with the single "Hrs & Hrs" becoming Muni's verified platinum hit in April 2022. Last September, she bundled and expanded her Public Display EPs for the full-length Public Displays of Affection: The Album.
For her Spotify Singles, Muni recorded an updated version of her Grammy-nominated song "Hrs & Hrs" (which she performed at the event) as well as her own rendition of the 1971 Best New Artist winner The Carpenters' song "Superstar."
"I decided to do a Spanish version of 'Hours and Hours'' called 'Hrs y Hrs,'" Muni explained. "It's a much more romantic version of the English rendition, and it's just about being with your partner that you love so much for hours and hours and sharing that intimacy of laying on your chest and taking a shower together and swimming in the waves, as the translation says. So I just love how it sounds in Spanish. It's so poetic; it's very telenovela!"
Samara Joy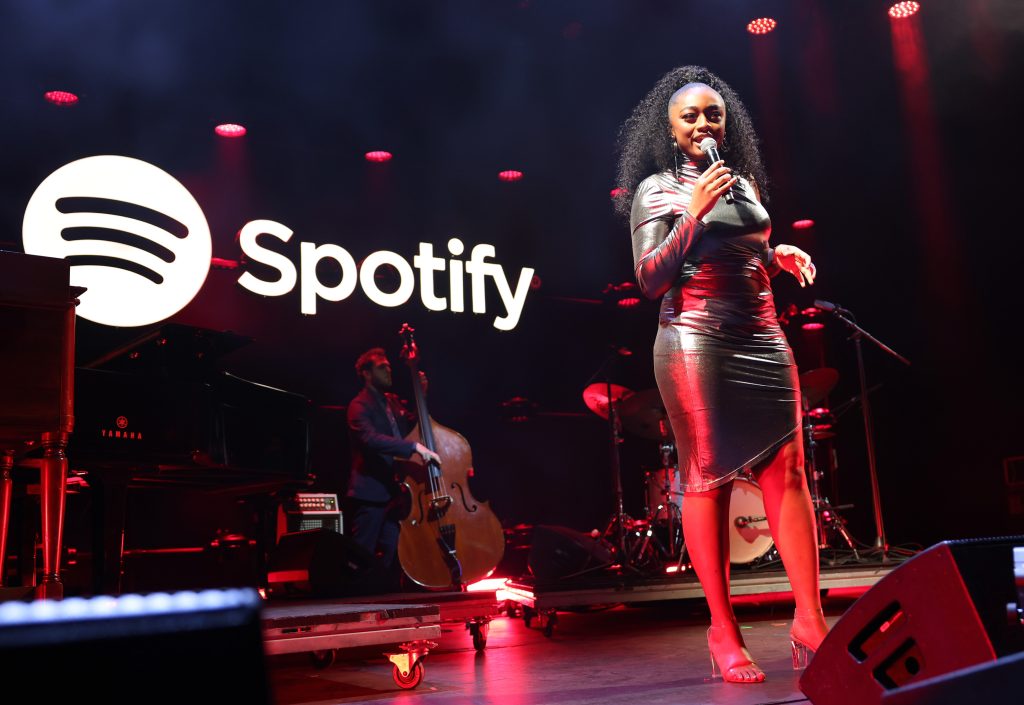 Samara's smooth, luscious, velvety style and throaty alto reflect the golden era of interpretive genre vocalists from the 1930s through the mid-'60s. Her eponymous debut album was funded with the help of GoFundMe contributions and was completed in a matter of days. She then signed with Verve and created her label debut, Linger Awhile.
Samara has re-imagined her song "Guess Who I Saw Today," and she recorded a cover of 2009 Best New Artist winner Adele's hit "Someone Like You," putting a jazzy spin on the hit track. She also performed "Someone Like You" at the BNA party.
"'Someone Like You' is a song I've known for a while now. I never thought I'd get the chance to sing it and do my own cover of it," Samar shared. "But it is a song that, although about a heartbreak, is also about acceptance and moving on and moving forward. I'm glad I've had the opportunity to do my own version of this song after hearing it for so many years."
Latto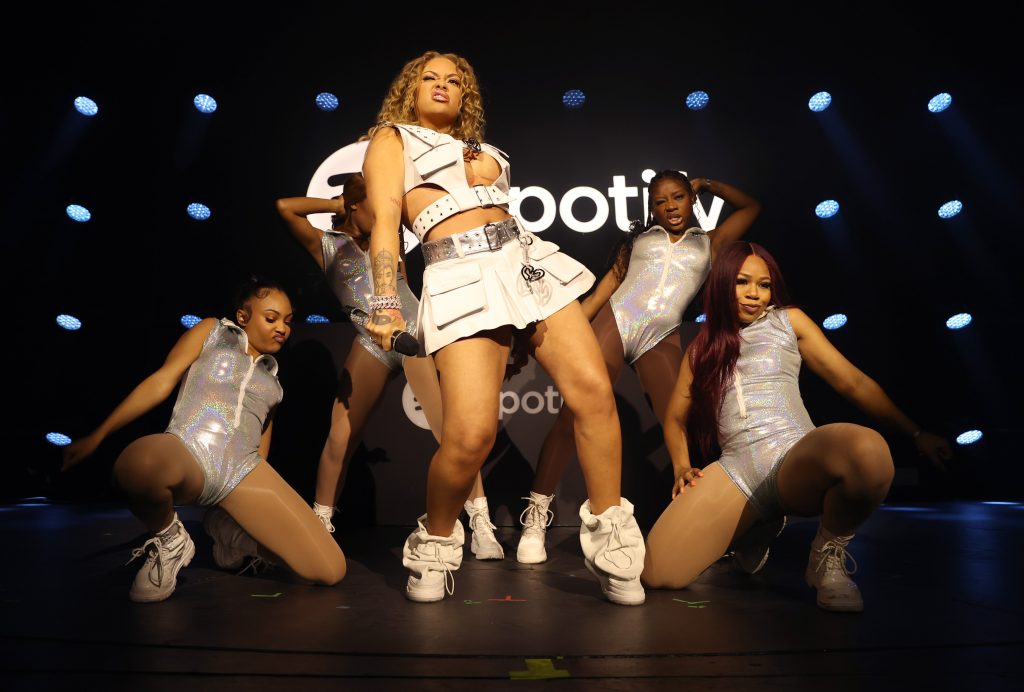 After winning a TV competition as a teenager, this Atlanta rapper quickly signed a deal and started gaining attention for her witty lyrics and effortless style. Following the release of several mixtapes, Latto broke through to a wider audience with her 2019 anthem "B*tch from Da Souf" and her first proper studio album, 2020's Queen of Da Souf. That record cracked the Top 50 of the Billboard 200 and paved the way for 2022's 777, which hit number 15.
At the event, Latto brought the heat with her hit single, "Big Energy." She also spoke to Spotify: Mic Check on the red carpet, saying: "Spotify has been supporting me from the jump. My first billboard was with Spotify in Times Square. We love Spotify." 
Måneskin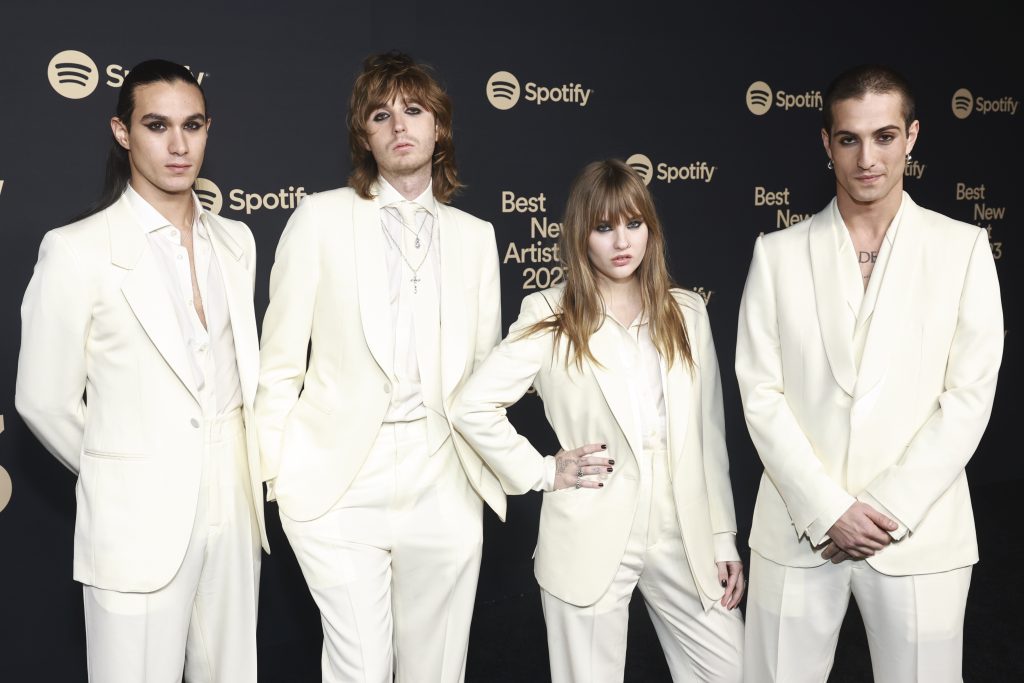 The two full-length albums from Rome-based Måneskin, 2018's Il ballo della vita and 2021's Teatro d'Ira, Vol. 1, have both topped the charts and earned quadruple-platinum certifications. Bandmates Damiano David (vocals), Victoria De Angelis (bass), Thomas Raggi (guitar), and Ethan Torchio (drums) met in high school. They started out as buskers before making an appearance on Italian X Factor in 2017, where they came in second place. The band's biggest breakthrough, however, came in 2021 when they entered the Eurovision Song Contest and won with their track "ZITTI E BUONI." At the BNA event, they wore matching ivory suits and performed their cover "Beggin'."
"It's always crazy when you see all the stats and that people are listening from every country in the world," they told Spotify: Mic Check. "It's something that you can't really realize and put into real life until it actually is. It's crazy and it's super fun too, to share our music with audiences all around the world."
Tobe Nwigwe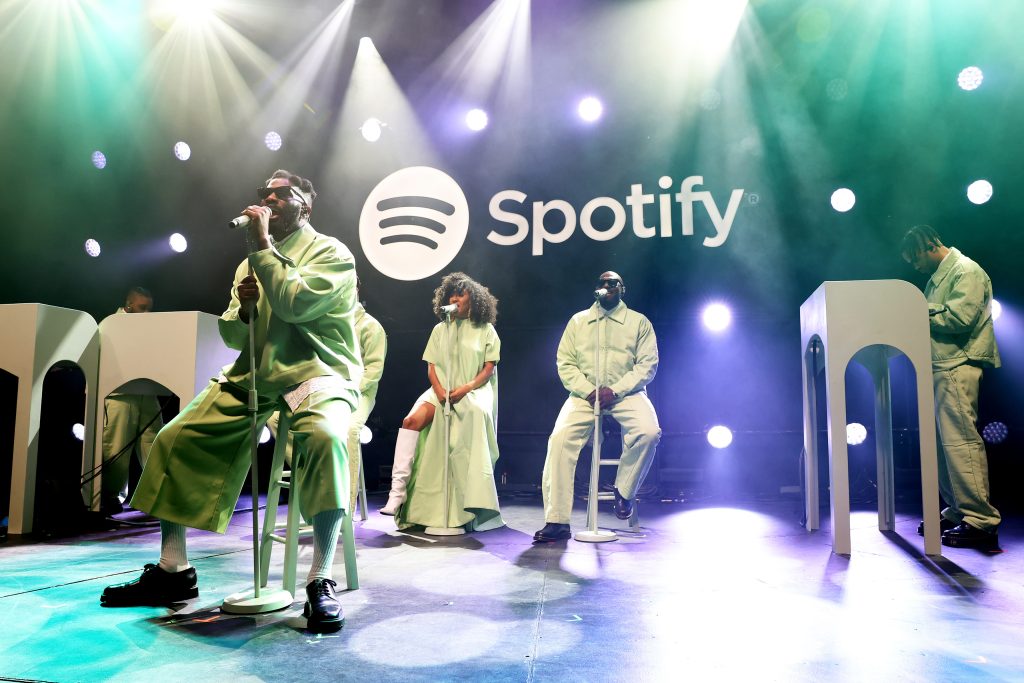 Easily recognizable by his deep yet gentle voice and exceptionally agile rhyming style, Houston-based Tobe releases songs and videos weekly, often featuring his wife, Ivory Rogers (known as Fat Nwigwe), and producer LANELL GRANT. In 2020 his single "TRY JESUS" reached number four on Billboard's R&B Digital Song Sales chart and led to his performance at the 2020 BET Hip-Hop Awards. Tobe took to the stage with Fat Nwigwe to perform "FYE" before lovingly sharing that she is now seven months pregnant.
In his Spotify Singles, Tobe threw it back to a hip-hop classic with his own take on 1998 Best New Artist winner Ms. Lauryn Hill's "Doo Wop (That Thing)," and gave fans an updated version of his 2018 track "I Choose You." "'Doo Wop' to me just means a lot in the sense that it really gave me a true understanding for the type of music that I wanted to do. I wanted to do music that made people aware of circumstances and situations and give them a heads up on better ways to navigate." 

Molly Tuttle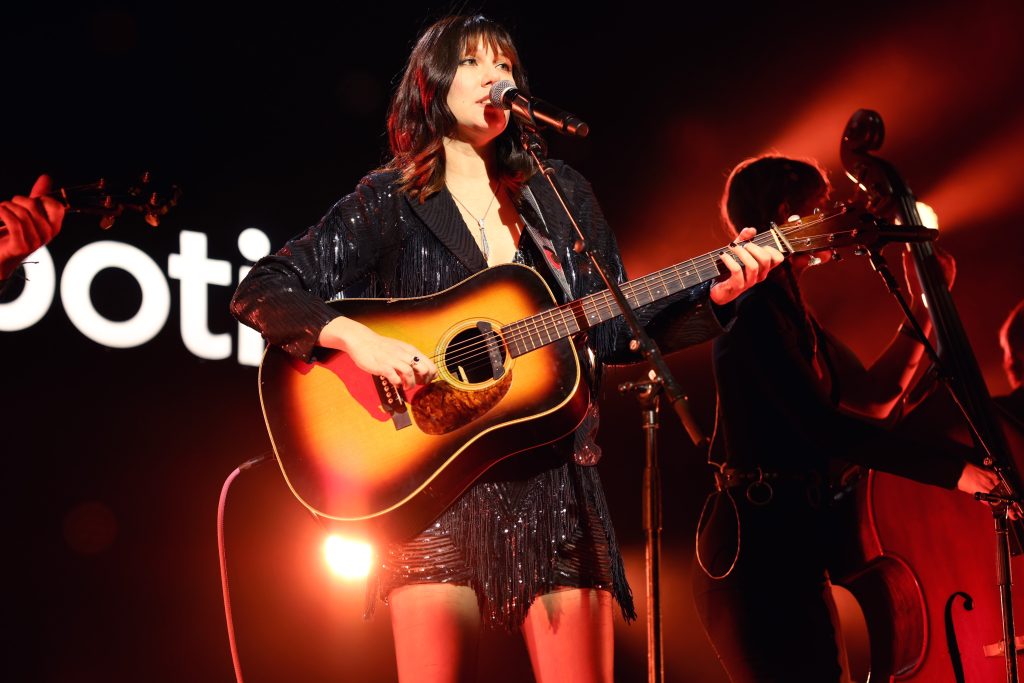 A gifted acoustic guitarist and banjo player who has also made a name for herself as a songwriter and vocalist, Molly rose from playing in her father's bluegrass band to becoming one of the leading lights of modern folk, bluegrass, and Americana before reaching her mid-20s. In 2015, she launched a crowd-funding campaign to finance the recording of her first solo project. She released her seven-song EP Rise in 2017—the same year she became the first woman to win the International Bluegrass Music Association's Guitar Player of the Year Award. Early 2022 saw the release of the lively track "Crooked Tree," the lead single from the full-length LP of the same name that marked her first outing with her bluegrass collective Molly Tuttle & Golden Highway.
For her Spotify Singles, she flipped 2021 Best New Artist winner Olivia Rodrigo's "good 4 u" on its head, giving the pop-punk hit a bluegrass twist. She also released a revamped version of her hit single "Dooley's Farm," which she sang on stage.
"I chose to cover 'Good 4 U' by Olivia Rodrigo, who won the Best New Artist Grammy last year. When I first heard it, I just thought this was such a great song and I love the teenage angst to it. It kind of reminds me of the pop-punk music that I grew up listening to and playing with my friends back in high school so I thought it would be really fun to cover this song and put a bluegrass spin on it."
Wet Leg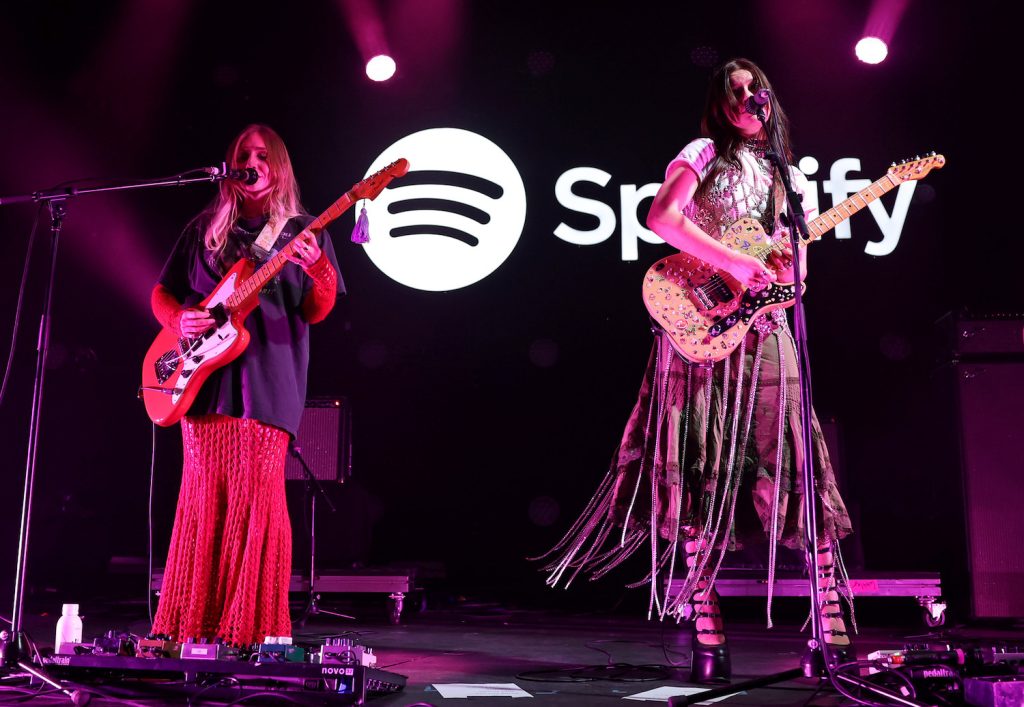 As Wet Leg, the Isle of Wight's Rhian Teasdale and Hester Chambers bring a refreshing sense of fun to post-punk. On singles such as 2021's Mean Girls-quoting viral hit "Chaise Longue" they turn the style's deadpan irony on its head, pairing scrappy guitars and drums with dryly humorous lyrics. Released in 2022, their self-titled debut Wet Leg not only topped the U.K. charts, but also fared well around the globe, bringing the band mainstream notoriety and a handful of Grammy nominations.
For their Spotify Singles, Wet Leg re-imagined their indie-rock track "Convincing," giving a softer, airier contrast to the original. The band also put their own rock and roll spin on Ashnikko's "Daisy."
"Most of our album was written in the depths of 2020, and right up to April 2021 when we went into the studio," the duo shared. "Since live music has opened back up, we play some tracks just as they were recorded, but 'Convincing' is one of the songs that has gone through a little shapeshift over time as we've been playing gigs for the last year. This version we recorded with James leans into the more mellow and woozy world where it exists in our live sets."
Wet Leg closed out the night with "Chaise Lounge," which inspired the audience to mosh. 
Can't wait to hear more of these rising stars? Check out our Best New Artist playlist.