DESTINY IS CALLING ME
Meet Alaina Castillo — Bilingual Singer-Songwriter and Featured U.S. RADAR Artist
Recently, Spotify launched RADAR, a global development program for emerging artists around the world. RADAR allows us to deepen our commitment to young talent at all stages and strengthen their connections to their audiences. One such young talent we're excited to support is U.S.-based singer-songwriter Alaina Castillo.
Prior to her junior year of high school, Alaina's musical career revolved around singing in the church choir. Then, she began posting original songs, covers, and ASMR content on her video channel. In a matter of months, the Houston native had accumulated nearly 800,000 subscribers and made a fan of RØMANS — a producer known for churning out hits from pop stars like Demi Levato, John Legend, and Clean Bandit. From there, her career took off. 
RØMANS went on to produce Alaina's debut EP in 2019, Antisocial Butterfly, which showcased her ability to weave beautifully between her two languages, English and Spanish. The album's hit single, "i don't think i love you anymore," raked in more than 3 million streams on Spotify and paved the way for her sophomore single, "Valentine's Day." Most recently, she released two new singles, "ocean waves" and "just a boy," and two Spotify Singles recordings.
We caught up with the RADAR U.S. representative for an inside look at her EP Antisocial Butterfly, what it was like to collaborate with RØMANS, and life on Spotify's RADAR.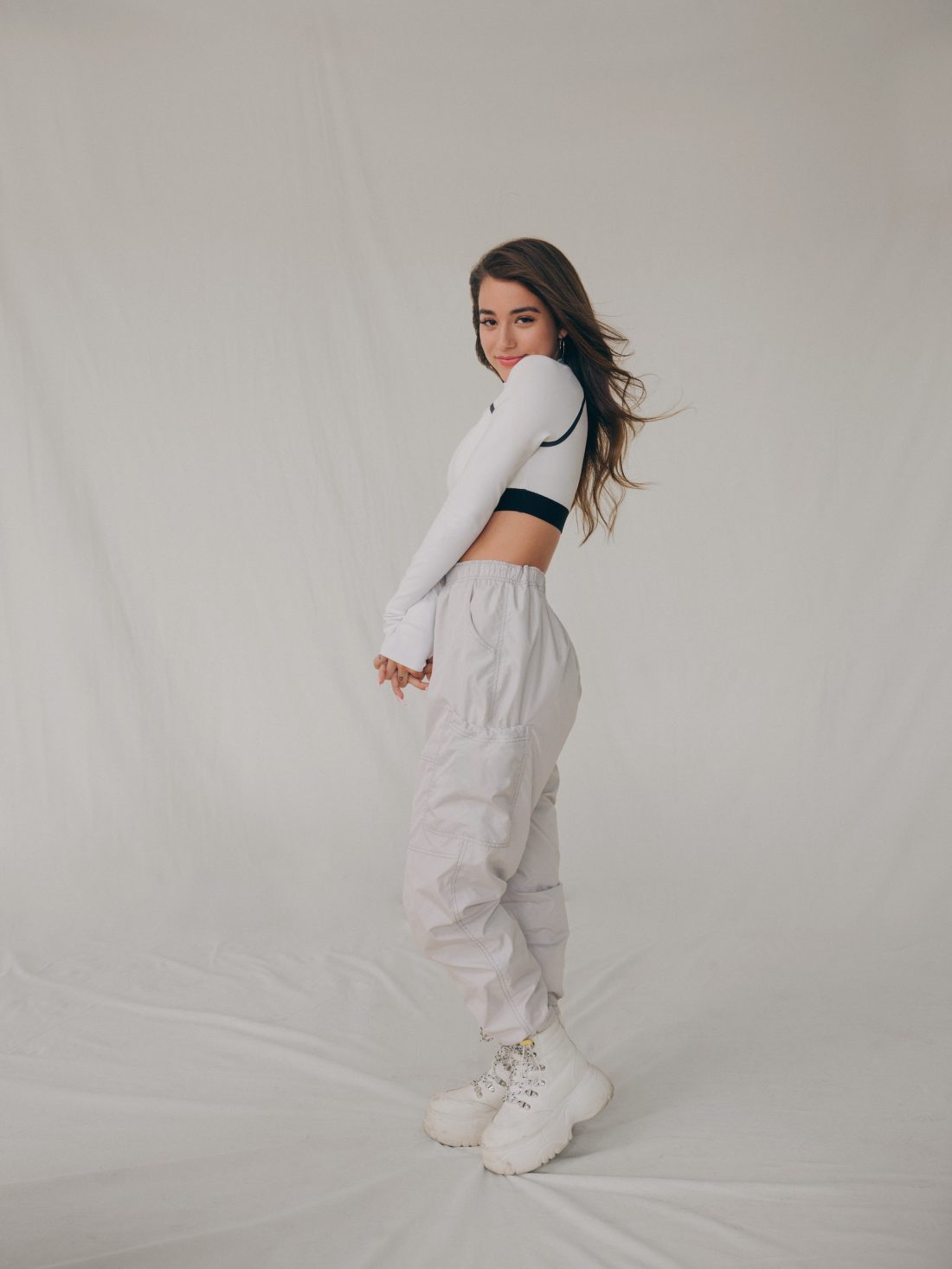 At what point did you realize you wanted to be a musical artist? How did you begin the journey?
I always knew I wanted to be a singer, but I didn't act on it until I was in 11th grade. Life had been getting in my way, but I finally decided that I wanted to do what truly made me happy. So I began posting video covers on the internet in order to make that happen. 
Your debut EP, Antisocial Butterfly, jumps effortlessly from English to Spanish. Why is it important to you to record music in both languages?
My dad is from Mexico and his whole family speaks Spanish, but he didn't have the opportunity to teach us when we were growing up, so I had to learn on my own and in school. It's a big part of who I am, so I was eager to put that into my music in order to add a different sound and feel to my songs. Even if I'm not 100% fluent, Spanish remains an important part of my identity.
What has been special about working with RØMANS?
I love working with him because you can tell when he's touched a beat—it has its own unique vibe. When you listen to his songs over and over again, you start to hear all the tiny details that piece the music together. We're also both focused on making music that sounds different, and he knows how to blend the classic sounds with the unique sounds, so it's a great learning experience. Plus, he's one of my best friends, so everything clicks really well.
What are you looking forward to as Spotify's current U.S. RADAR artist?
I'm looking forward to so many things, but I can't even put them into words because I'm just as shocked thinking about it right now as I was the first time I heard the news. But I'm excited to reach out to all of my fans and have a moment to tell them how thankful I am, as well as throw an amazing surprise their way. 
How do you think social media is changing the game for young/new artists?
Social media has its ups and downs, but I think it's been really helpful in achieving my dreams. When I started using social media a few years ago, it was perfect timing because it was gaining popularity. I think it's giving people the amazing opportunity to think outside of the box and embrace their creative side. It also gives young artists the opportunity to show off their music, art, and overall creative aesthetic.
What's one thing you'd want aspiring artists to know?
Don't listen to other people. People will say anything to discourage you or stop you from pursuing your dreams. I decided a long time ago that I wasn't going to let people control what I do, how I do things, or how I think of myself. If that were the case, I wouldn't be here right now. I've had all these amazing opportunities because I didn't let other people tell me what to do. The only person who can really stop you is yourself.
Do you have a go-to karaoke song?
"Make You Feel My Love" by Adele. I'm not sure why, but this is 100% my go-to karaoke song.
Take a listen to Alaina's brand-new Spotify Singles. Then, check out Spotify's On Our RADAR playlist to hear music from Alaina and other up-and-coming artists.