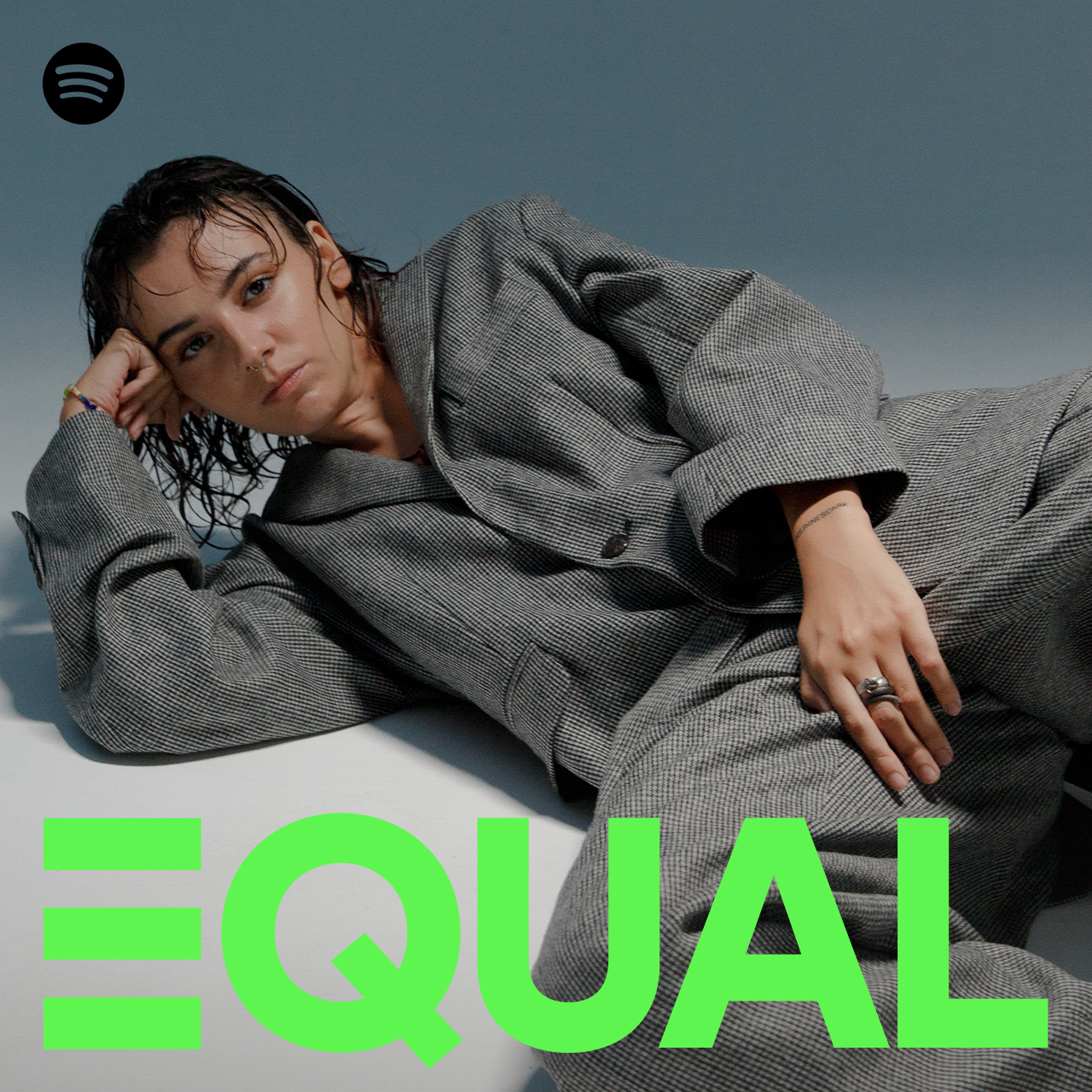 WOMEN AT FULL VOLUME
ARIETE Shares Her Vision for the Music Industry as Spotify's EQUAL Ambassador of the Month
In Italian, the word "ariete" means ram, which is the symbol for Aries, the first constellation in the zodiac. It is also Roman singer-songwriter Arianna Del Giaccio's astrological sun sign and the inspiration behind her emblematic stage name. 
ARIETE first entered the music scene via her social media channels, using her strong voice to garner steady attention during long days at home early on in the pandemic. As her popularity grew, she released a certified-platinum single, "L'Ultima Notte," and two EPs and was selected to be part of Spotify's global emerging artist program, RADAR. Then, in February 2022, ARIETE released her first full-length album, SPECCHIO. The record's dreamy sounds and hammering drumbeats reflect both the quiet calm of a young woman producing music in her bedroom and the bubbling stardom of an artist ready to break through. 
This month, ARIETE is the face of Spotify's EQUAL Global Music Program, which aims to combat gender disparity in the music industry by amplifying and celebrating the work of women creators around the world. As part of ARIETE's involvement, her song "CICATRICI," featuring Madame, can be found on Spotify's EQUAL Global playlist along with music from other women artists making it big globally.
For the Record spoke with ARIETE to learn more about her thoughts on fostering equality in the music industry and the motto that moves her forward. 
The artists who have most inspired me are ____.
Definitely Clairo, PinkPantheress, and all the artists of the new generation who are trying to keep pushing the boundaries of contemporary music.
One piece of advice I'd give other women artists is ____.
Never consider yourself "different" or on a lower level from your male colleagues. Art is art in every form of its deep creation.
One notable moment in my career so far is ____.
The first live shows I played last summer, which sold out. I had begun to release my music during the pandemic, and to be able to see the people [who came to the shows] from the stage and to share their emotions was a unique feeling that I'll never forget.
My creative process consists of ____.
I don't have a proper creative process. I take my inspirations from the simple things that color my everyday life and the people I love. Everything can be a source of inspiration for me and my music; I just sit down at the piano or pick up my guitar and everything goes by.
One way I'd like to see greater gender equity in the music industry is ____.
I think the gender gap is definitely an issue in modern music and society. I found it deeply concerning that in the 21st century, we're still speaking about inequality between genders or genders themselves. We have to normalize this concept with all the cultural weapons we have, but I'm sure that eventually the next generations will treat this issue not as an issue but as the normal topic it should be.
One up-and-coming woman artist I'm excited to watch is ____.
PinkPantheress got me hyped, so I'm looking forward to seeing her as soon as possible!
My girl-power motto right now is ____.
Just kick a**. You're great as you are, no matter what they say.
Ready to sing along to the world's most powerful up-and-coming voices? Stream Spotify's EQUAL Global playlist now.