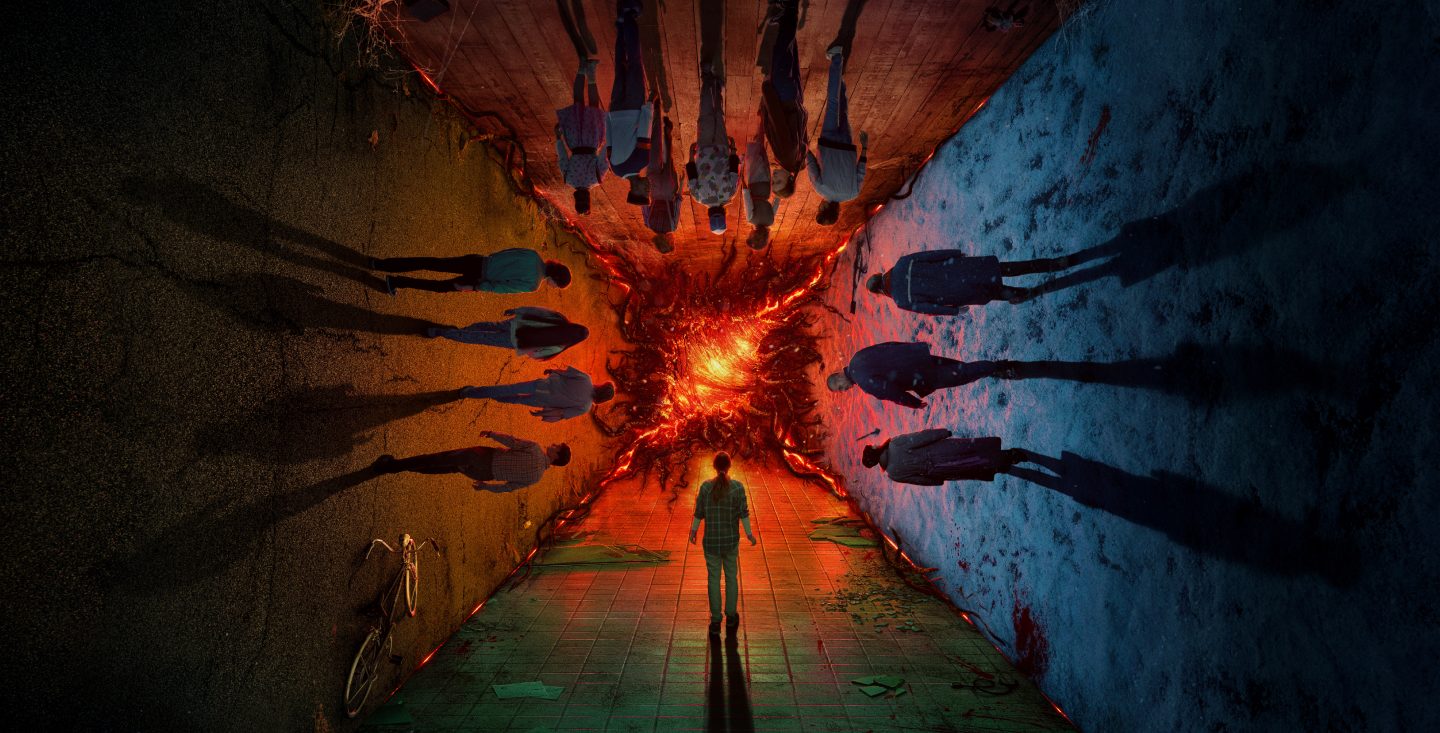 SOUNDS FROM THE UPSIDE DOWN
Get Ready For 'Stranger Things 4' Volume 2 With Our Upside Down Playlist Made Just For You
Stranger Things took the action and suspense to a new level when Season 4, Vol. 1 premiered earlier this summer. In one of the most memorable moments of the season, Max escaped the grasp of Vecna by pressing play on her favorite song: Kate Bush's "Running Up That Hill (A Deal With God)." And with Season 4, Vol. 2 coming July 1, we just released a new personalized playlist that will help you do the same.
The Upside Down Playlist takes some of your favorite songs and mixes them with a handful of Stranger Things classics to create a vibe strong enough to ward off Hawkins' most fearsome foe.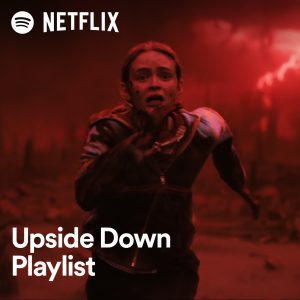 But for those who have been counting down the days until the heartened Hawkins heroes return, Spotify has more playlists and experiences on our Netflix Hub that will make that wait a whole lot easier. 
On July 1, we'll be adding all the latest sounds from Season 4, Vol. 2 to the Stranger Things Official Playlist following the premiere. But before then, there are some fun Easter eggs for you to explore: On Android and desktop, you can watch the progress bar turn into a flashlight that cuts through the darkness of the Upside Down. And if you scroll through the playlist long enough on mobile, you might discover something spine-tingling. . .
We also had Caleb McLaughlin, aka Lucas, take over our Throwback Thursday playlist and pick some of his favorite '80s jams that help get him into character and immersed in the '80s vibes of the show. 
And since we've had Stranger Things on the brain, we also took a dive into our listening stats and discovered the songs and playlists that are resonating most with fans.
Kate Bush streams soared up a mountain
When it comes to the Season 4 soundtrack, nothing has captured the hearts (and ears) of fans quite like Kate Bush's "Running Up That Hill (A Deal With God)." On May 30, following the Season 4 premiere, Spotify streams of the '80s hit increased by more than 8,700% globally and an even more impressive 9,900% in the U.S. 
Fueled by the excitement from Stranger Things fans around the world, this new-wave classic is having a massive cultural moment. The song is so popular that it has earned a place in music history as the first catalog track to have ever earned a spot on Spotify's flagship Today's Top Hits playlist.
"Great music is timeless and Kate Bush's 'Running Up That Hill (A Deal With God)' is now a bigger hit today than it was when it was released in 1985. New audiences (particularly amongst younger listeners) around the world who are discovering and sharing the song are driving massive stream counts and engagement on Spotify," Sulinna Ong, Spotify's Global Head of Editorial, told For the Record. "And whilst Today's Top Hits normally reflects the latest releases, we felt strongly that we needed to make a first-of-its-kind exception as we are witnessing a truly unique cultural phenomenon."
But whether they were discovering Kate Bush or revisiting an old favorite, fans haven't just flocked to this one song: Global streams of Kate Bush's catalog have increased by more than 1,600% since the Stranger Things Season 4 premiere.
The Stranger Things effect
Stranger Things' sixth sense when it comes to picking iconic songs doesn't stop at Kate Bush. Following the Season 4 premiere, streams of Musical Youth's reggae hit "Pass The Dutchie" increased by more than 1,000%, revealing the love for Argyle and his comic misadventures in the Surfer Boy Pizza van.
And after fans finished binging the new episodes, they immediately flocked to Spotify to continue the party. On May 30, streams of the Stranger Things Official Playlist increased by more than 1,700% globally. With more than 969,000 followers, it's also the most followed playlist on the Netflix Hub.
The thrilling conclusion to Season 4 will be here before you know it, so brace yourself by streaming the Stranger Things Official Playlist below.