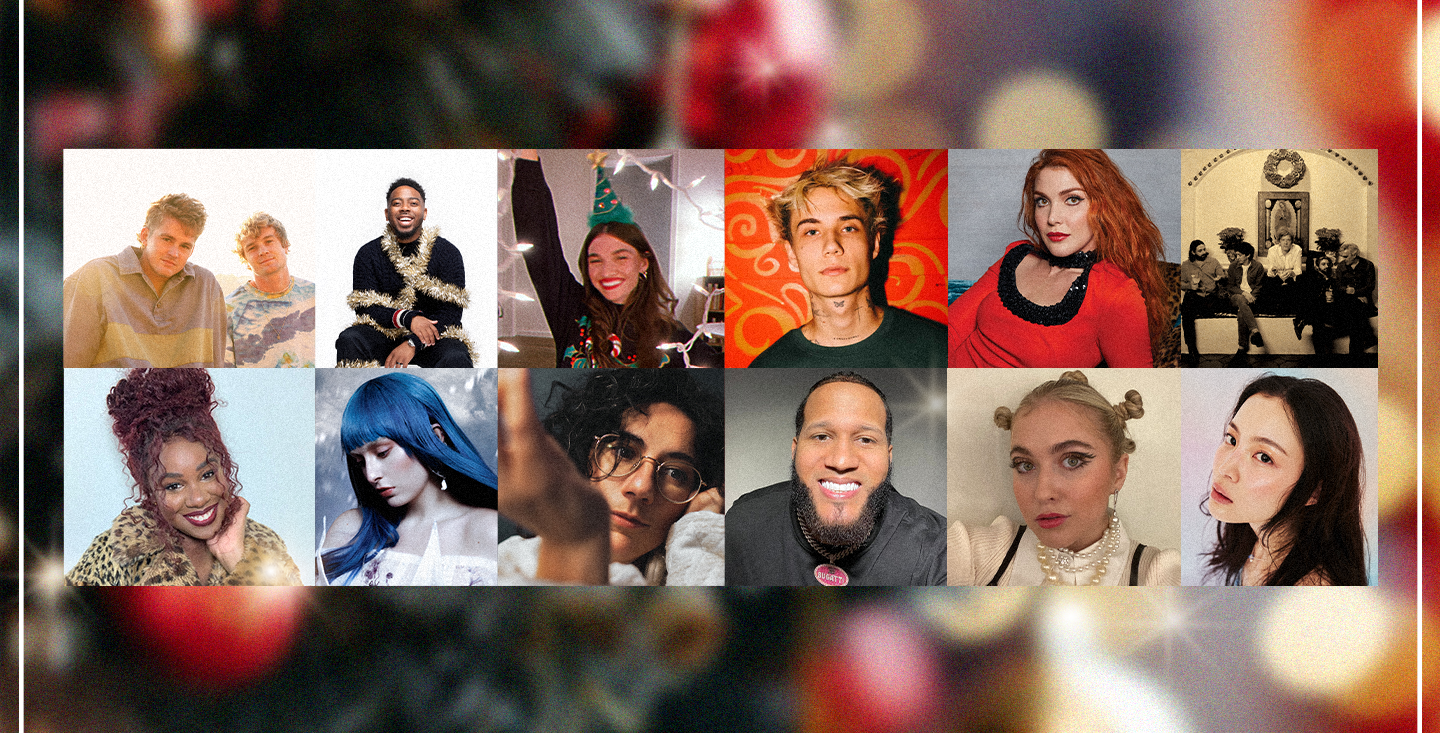 JINGLES AND SINGLES
Spotify Reimagines Holiday Classics With Nao, Ashnikko, Spoon, jxdn, El Alfa, and More Hitmakers From Around the Globe
As the weather cools in the northern hemisphere and the spike in seasonal music streaming begins, Spotify traversed the globe to work with artists Nao, Ashnikko, Spoon, jxdn, El Alfa, and more on a holiday haul. So while we didn't go around the world in a single night, we are excited to share our fifth annual ever-growing Spotify Singles Holiday Collection.
We checked the track list twice and can confirm that this year's releases feature 12 new reimagined holiday classics, including—for the first time ever—four tracks from international artists. Over the last five years, our Spotify Singles: Holiday Collection has helped connect families and friends across continents and time zones. So this year, for the first time, we tapped creators from Canada, the Nordics, Korea, and Latin America to create new renditions of timeless tunes. The multigenre, multilingual results hit all the right notes, giving each of us a chance to make new memories with a cherished song.
The Singles, which debut today, show off a range of artistic talents and sounds that are sure to bring a welcome dose of holiday cheer.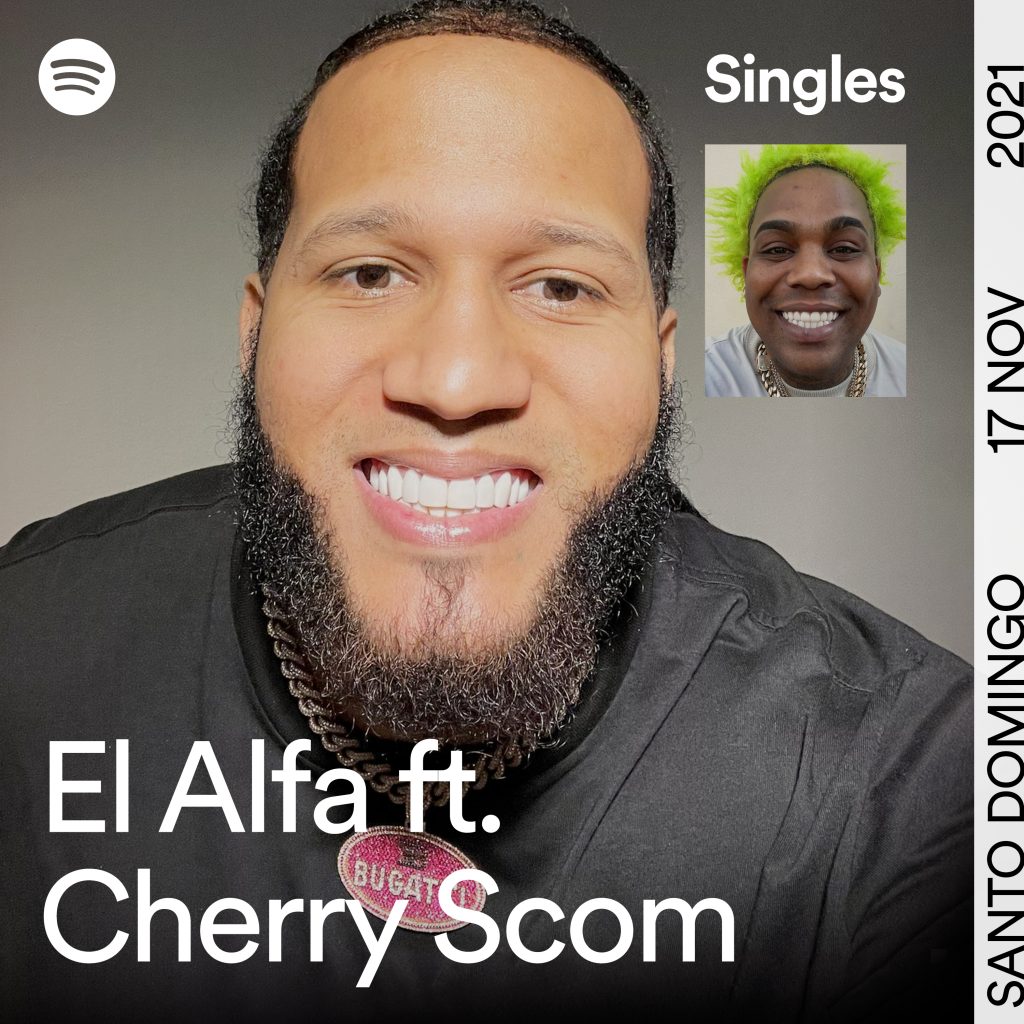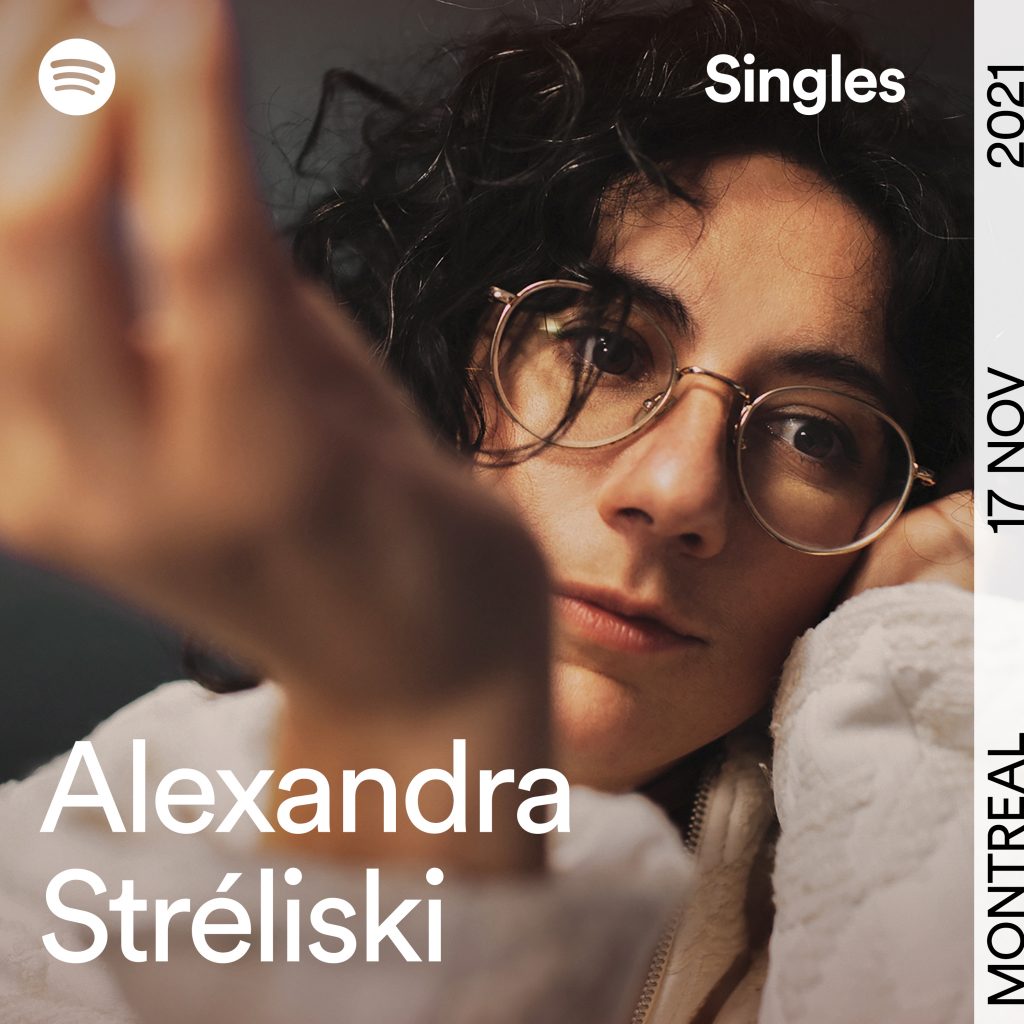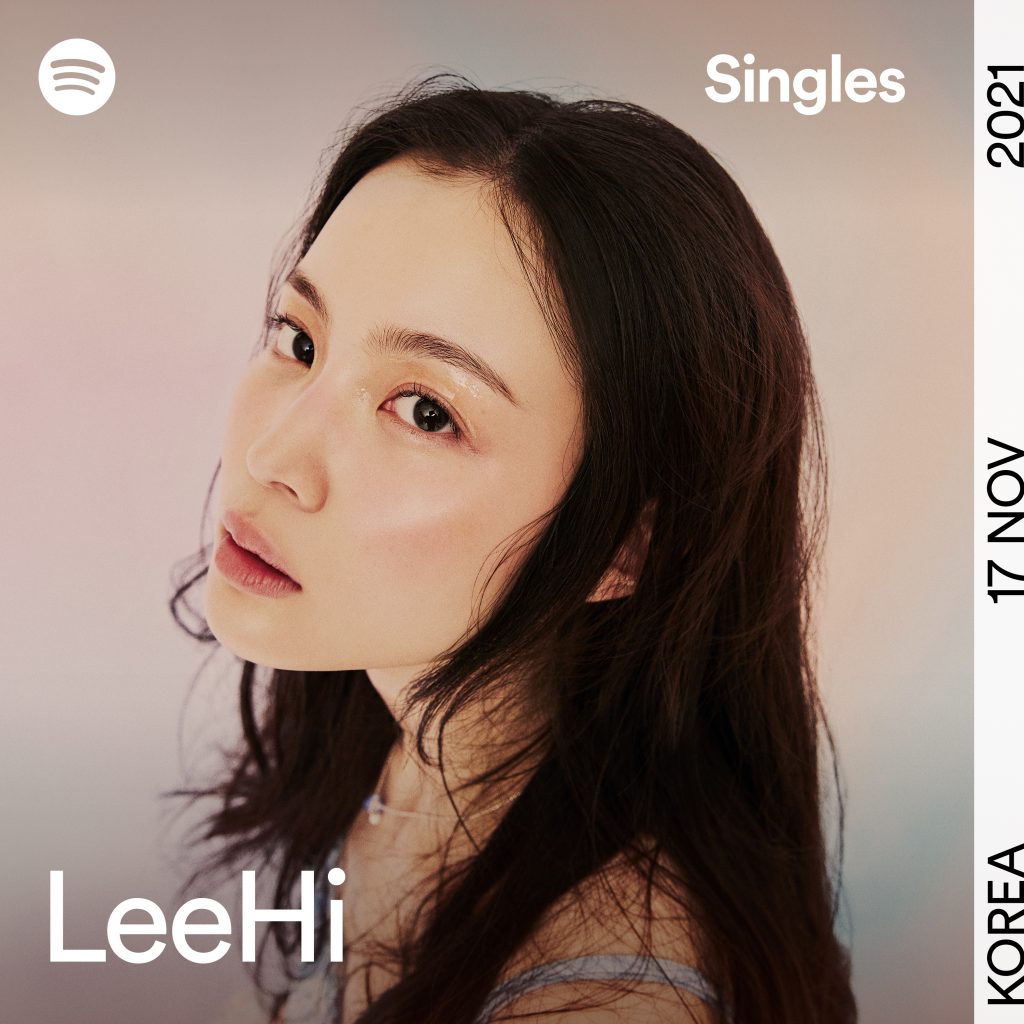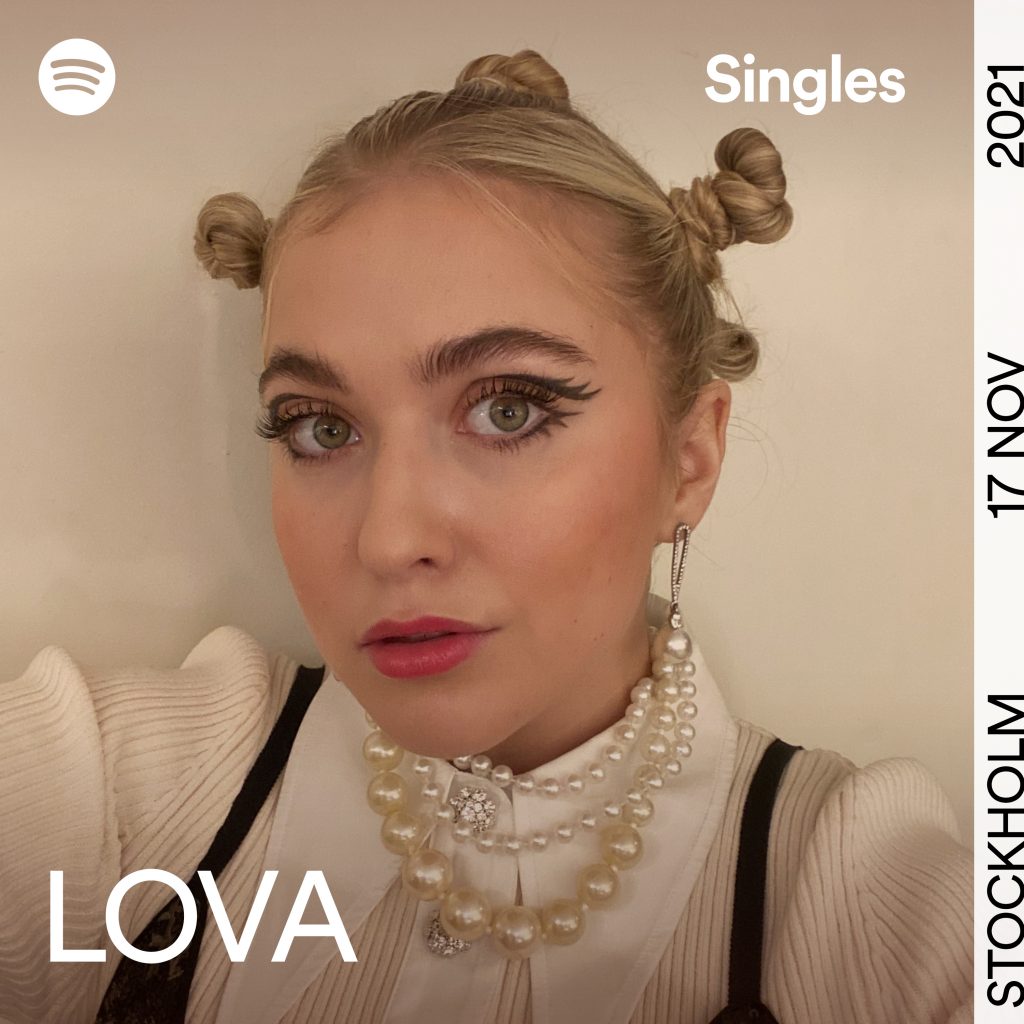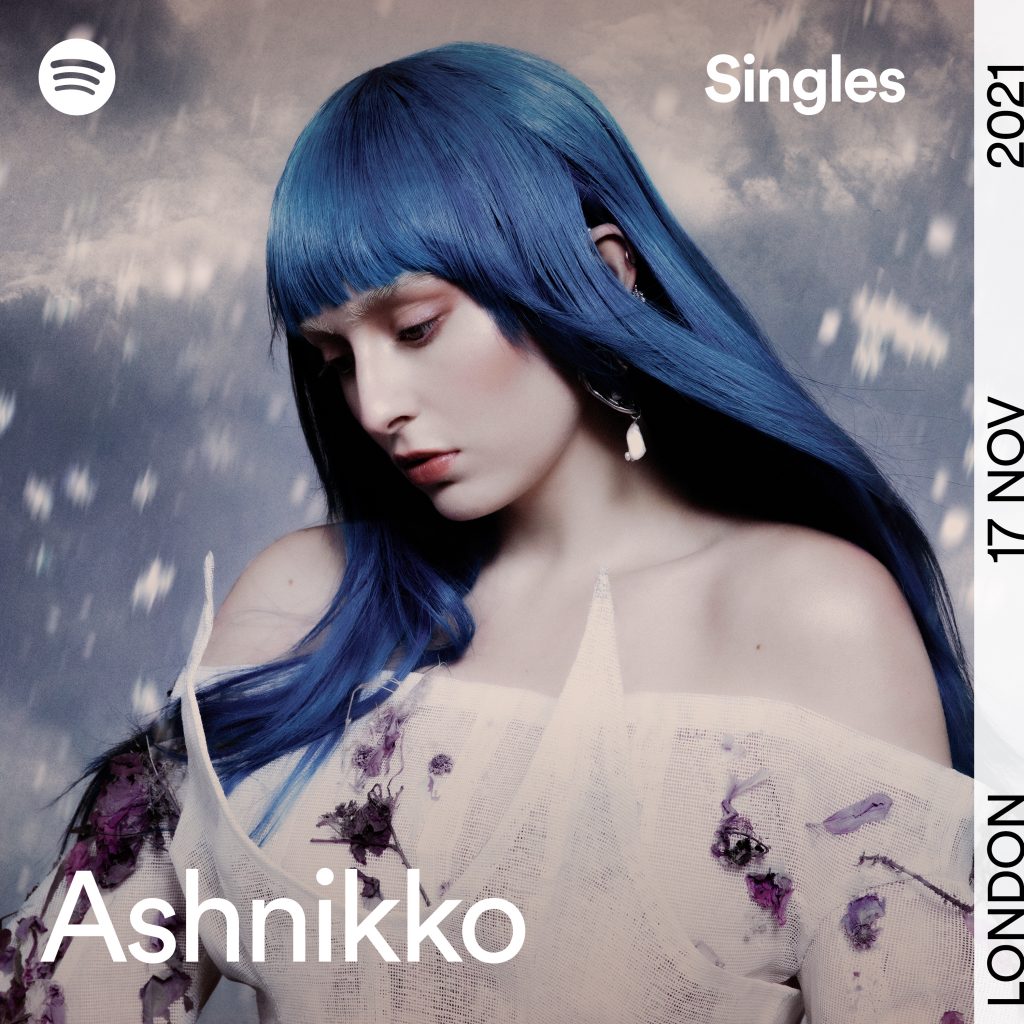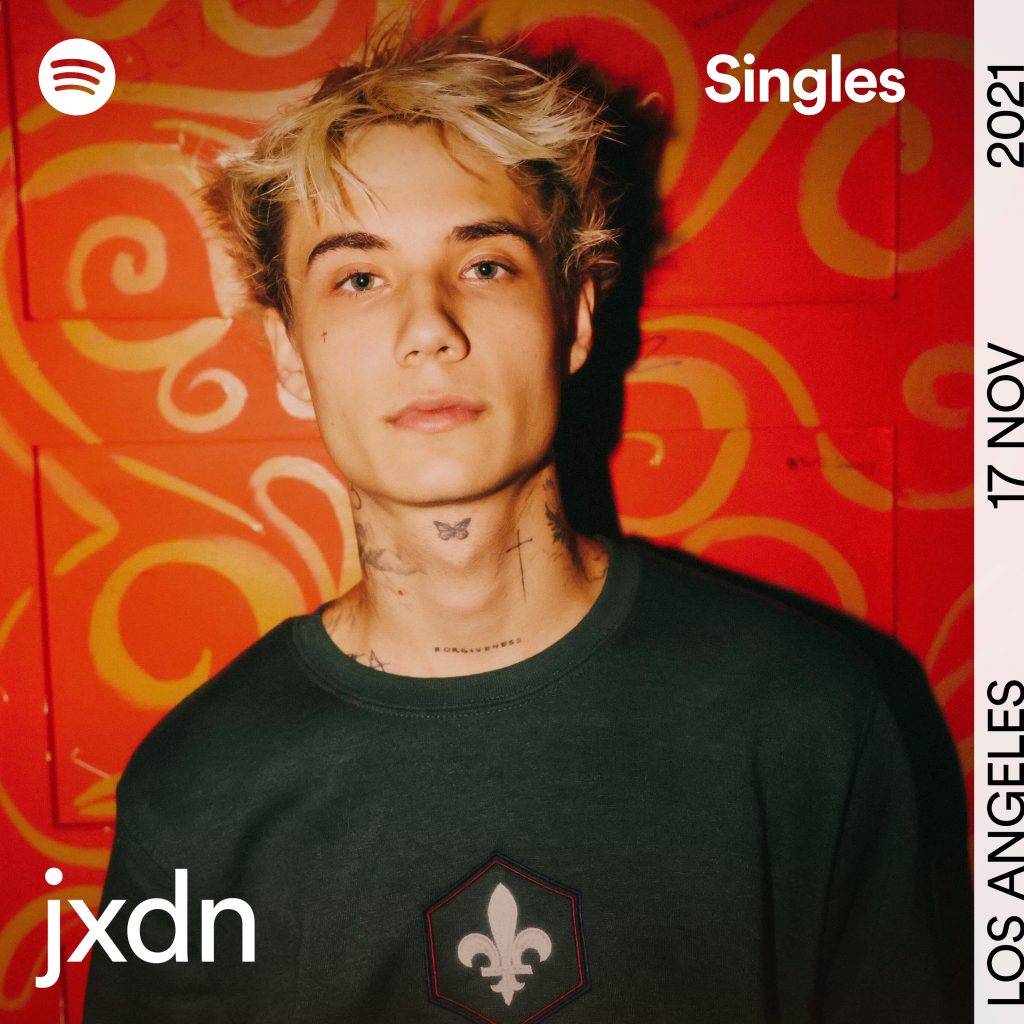 Helping start off the festivities is an original song from beloved Dominican artist El Alfa featuring El Cherry Scom called "Prende el Arbolito." The Spanish-language single infuses the trademark danceable, high-energy beats that have earned El Alfa more than 16 million monthly listeners on Spotify. "For me, this song is super meaningful because this is my favorite time of the year," El Alfa tells For the Record. "Creating this song was just amazing. I did this track with several artists from the Dominican Republic (El Cherry Scom, Kiko El Crazy, and Shelow Shaq) because I want to showcase our culture and push the track to become a Christmas anthem to Dominicans and Latinos all around the world. I always try to do new things, and I believe doing a Christmas dembow [a fast-paced musical genre] represents just that. I hope everyone enjoys it as much as I do."
For quieter moments, Montreal-based pianist Alexandra Streliski's piano-only rendition of "Silent Night (Piano Solo)" is here to soothe. "I chose 'Silent Night' because it's a calm, pure, fluffy-feeling song," shares Alexandra. "Whether Christmas makes you happy or sad, we can all use a little extra fluff during the holidays." The minimalist classical single is a welcome addition to the holiday cannon. 
Korean crooner LeeHi offers a rich, soulful melody in her poignant single "For You (Holiday Remix)." And Swedish artist LOVA rounds out the international roster with a pop spin on ABBA's "Happy New Year." The former RADAR artist has taken the world by storm, so it's only fitting that the rising star adds her twinkle to end-of-year celebrations. Reflecting on the experience, she shares, "When I was asked to do a song for the Spotify Singles Holiday Collection, it was important for me that the song would feel like one of my own. 'Happy New Year' was an obvious choice. It's an incredible song and I've always wanted to do a celebration of ABBA, so things really fell into place with this track."
And across the U.S., artists pulled out all the stops to warm up even the chilliest winter days. In true Gen Z style, singer and rapper Ashnikko reimagines "Carol Of The Bells" by applying her iconic genre-bending hip-hop and electronic pop sound. The popular performer explains, "I chose [the song] because it sounds like a strange little fairy chant, and it was the closest thing I could get to spooky on Christmas."
Fellow Gen Z genre breaker jxdn takes things a step further in his single, "Happy Holidays, You Bastard," adding 2021 flair to the blink-182 rock classic. The song speaks to the artist, who shares, "'Happy Holidays You Bastard' is one of the best Christmas songs of all time. It's funny as hell and exactly the carefree attitude we should all have."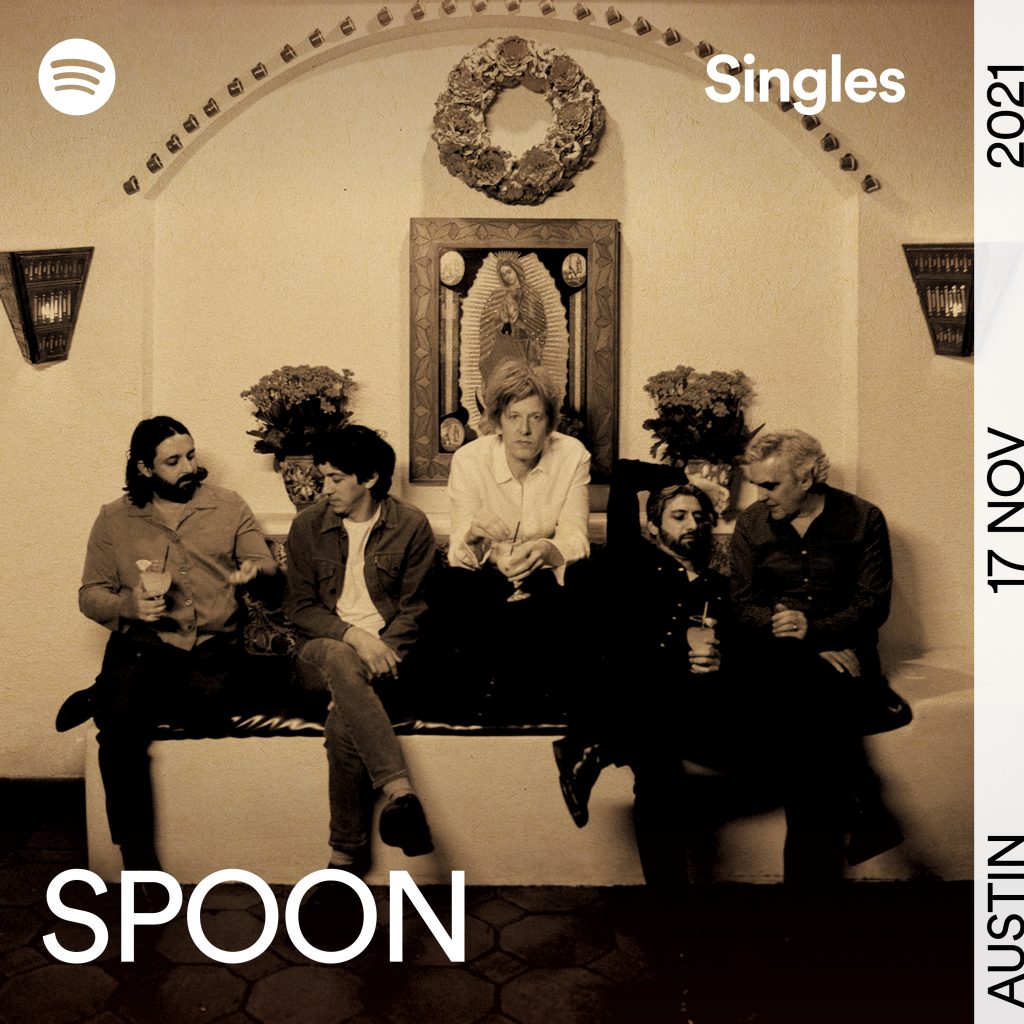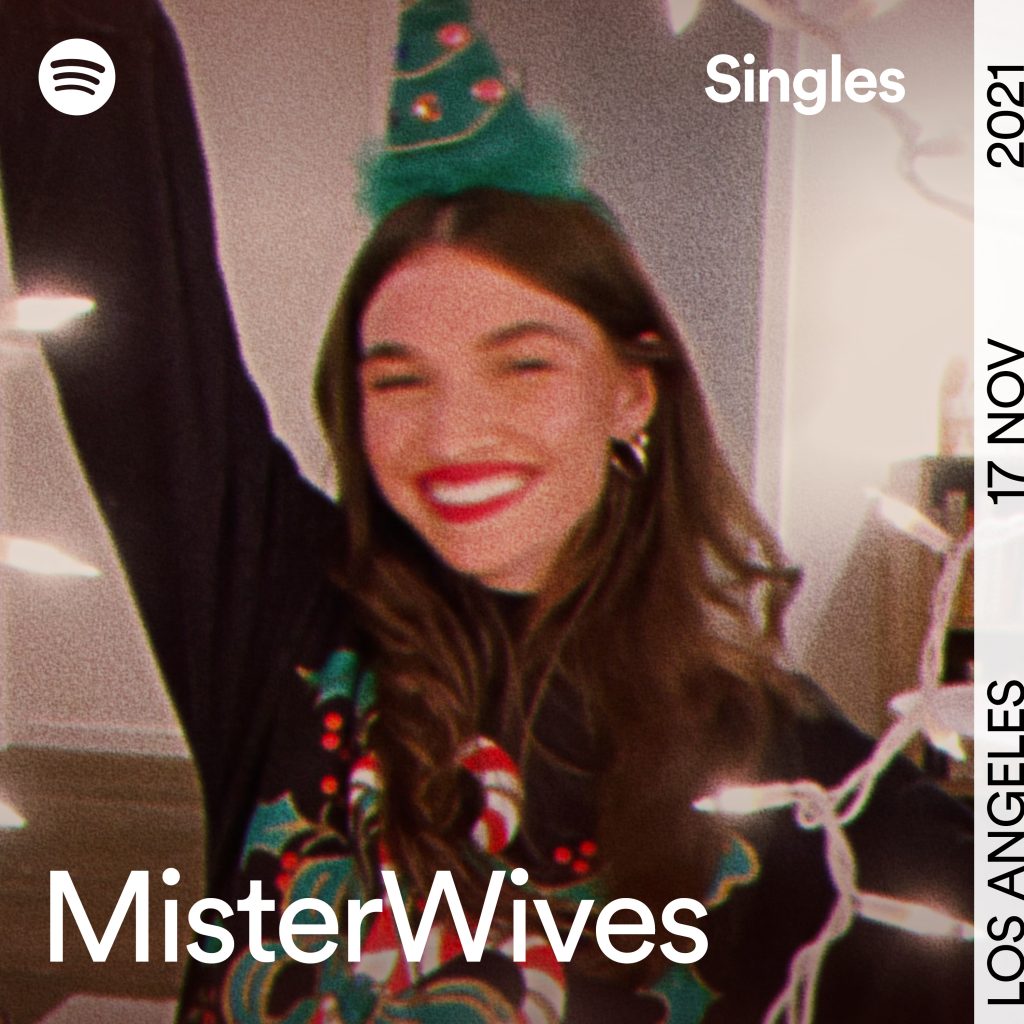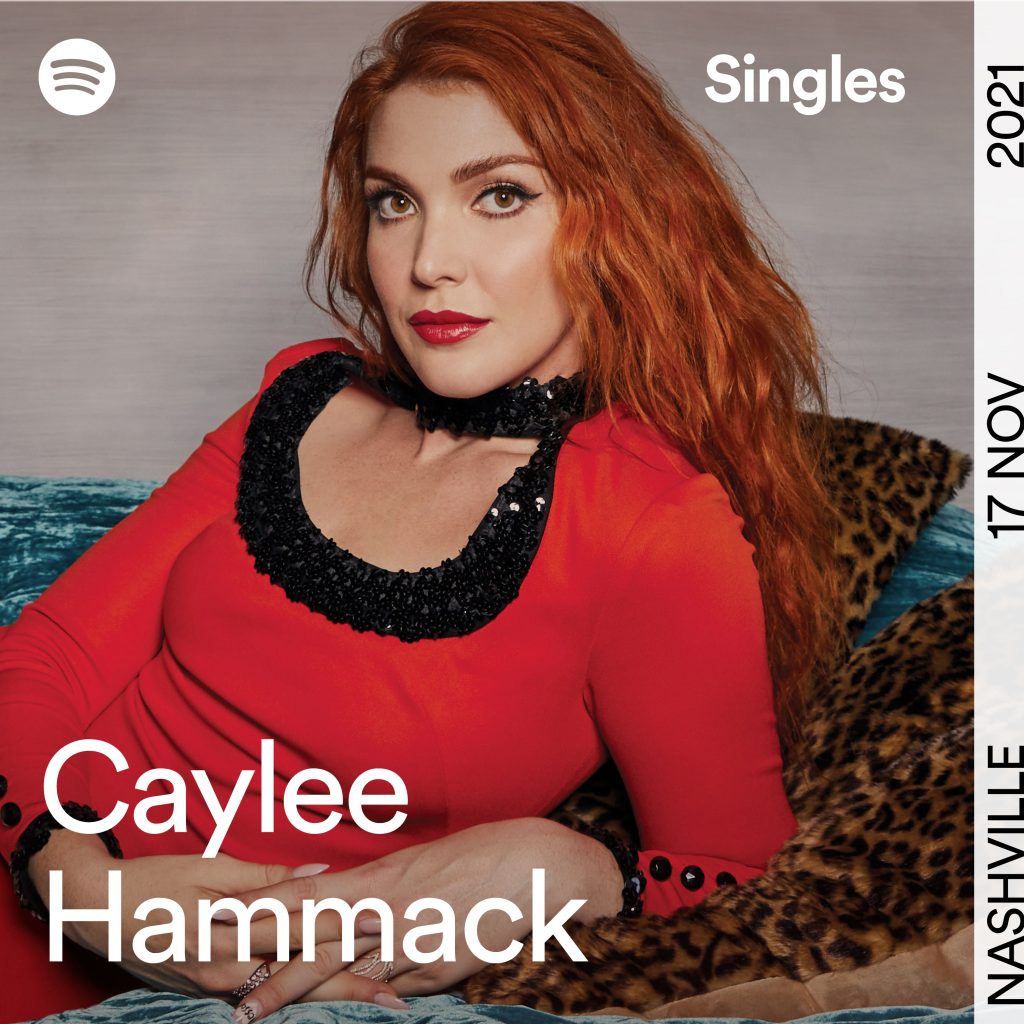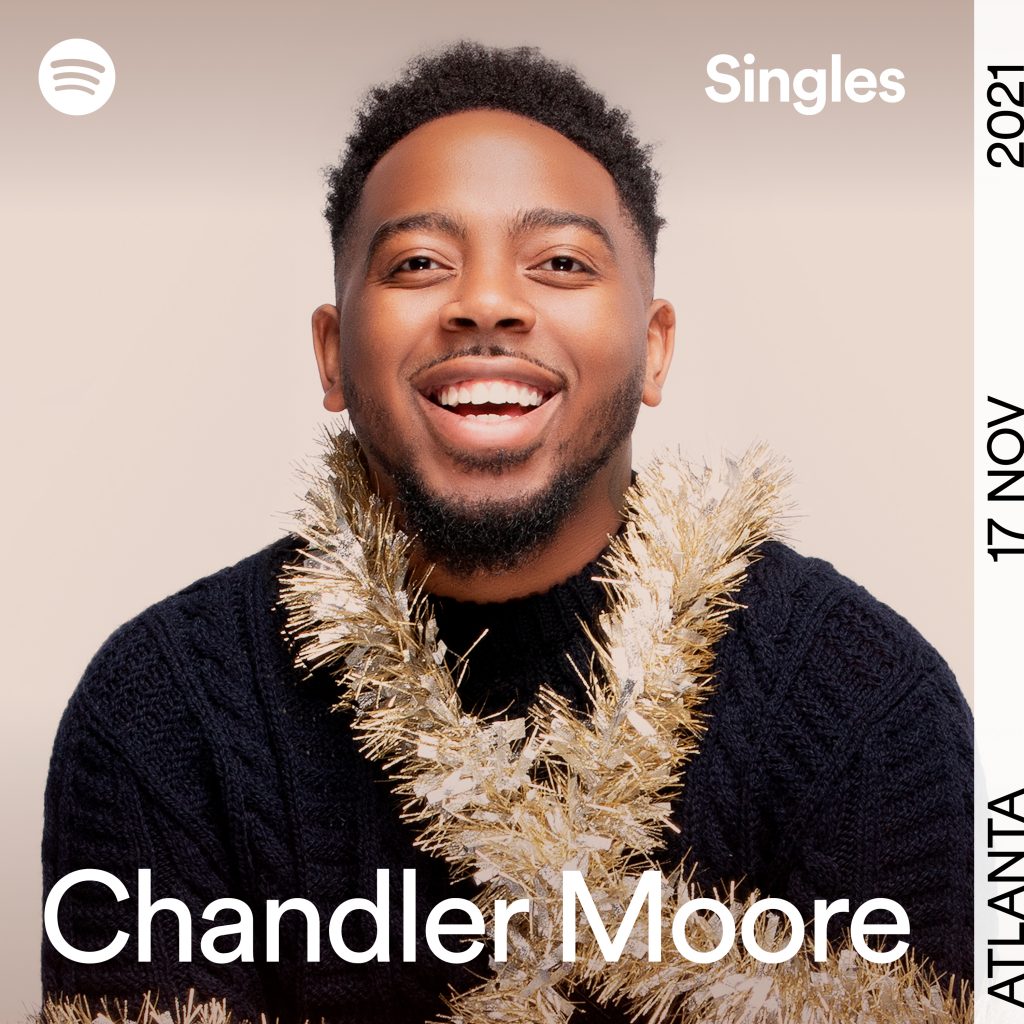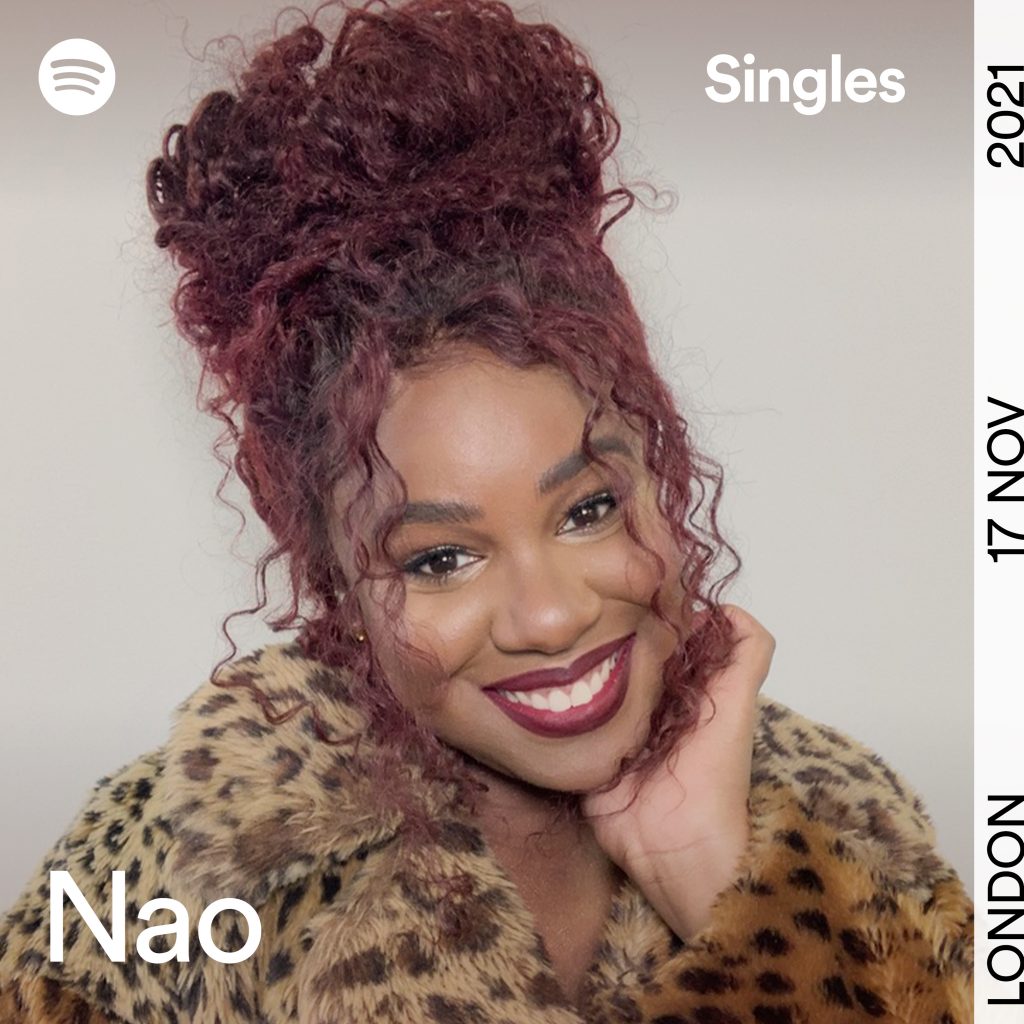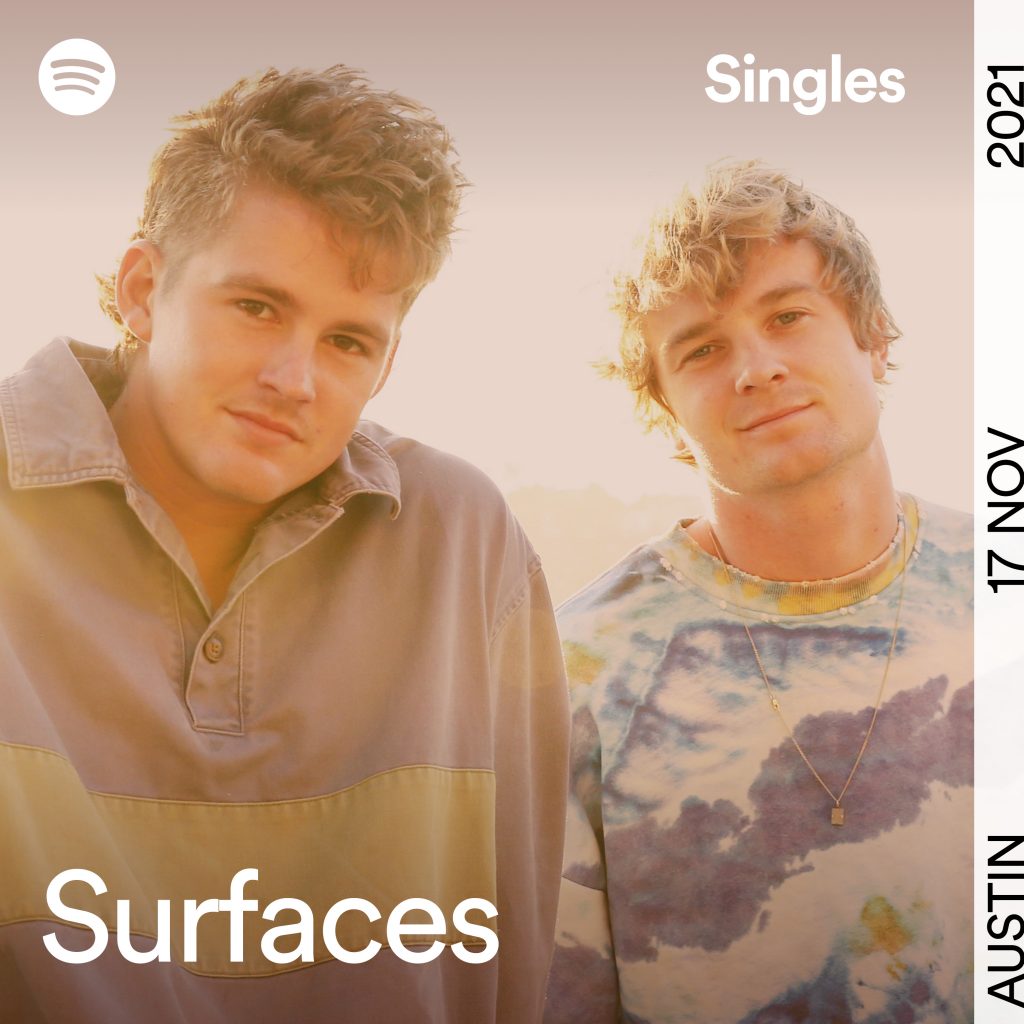 Spoon keeps the rock 'n' roll spirit going with "Christmas Time (Is Here Again)." The Texas quintet injects the song with their dynamic instrumental cheer and good humor. "Recording 'Christmas Time Is Here Again' was a group effort that pulled us away from rehearsals and quickly sent us down a turbulent path of what you might call 'the Christmas spirit,'" jokes the group. "And it's our song with the most band members doing vocals, ever."
MisterWives's magnetic indie pop also adds a joyful multi-instrument, harmonized approach to the seasonal staple "Jingle Bell Rock," making the time-tested bop feel new once more. "We hope this twist on one of our favorite Christmas classics feels as warm and cozy as the holidays," adds MisterWives.
Critics have deemed her country music's "Artist to Watch," so don't miss Caylee Hammack's version of the Dolly Parton '80s anthem "Hard Candy Christmas." Her heartfelt, twanging tribute captures the toe-tapping energy of the original. "'Hard Candy Christmas' has always been one of my favorite Christmas songs," shares Caylee. "It was fun to get to strip it down a bit and produce it myself in the studio for Spotify's Holiday Singles."
Christian singer-songwriter Chandler Moore takes on the holiday classic "It's the Most Wonderful Time of the Year," pairing his passionate vocals with this well-loved song. "This Christmas" gets a splash of alternative R&B in the new ballad by Nao. The British artist, who's been making waves since the mid-2010s, adds her self-described "wonky funk" to the Donny Hathaway hit. 
And rounding things out, the duo Surfaces adds their catchy, genre-blending spin to The Beach Boys' '60s jingle "Little Saint Nick." "People tell us all the time we remind them of the Beach Boys . . . and those are some pretty large shoes to fill!" the artists reflect. "We don't even really know how to describe our sound—some kind of uplifting, beachy, indie, bedroom soul type thing. When Spotify asked us to try a Christmas song, we decided to mix all those ingredients together. We took the classic Beach Boys sound, changed a few production elements, and brought it into our world. We hope y'all enjoy our rendition of Little Saint Nick."
And we hope you have a holly, jolly time rocking around to these holiday singles from hitmakers around the world. Start listening (or dancing) to all 12 singles on the updated Spotify Singles Holiday Collection now.